The Triumph of Ken'ichi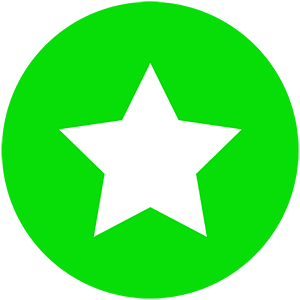 This campaign has ended. It raised $27,117, reaching its minimum goal.
The mission of this project is to tell a true hollywood story through the lens of a performer who never fit into the mainstream but made a name for himself nonetheless through magic, love and determination.
The Triumph of Ken'ichi
Film
Logline
Inspired by a true story and infused with magical realism.

When a supernaturally gifted 60 year old performer (Ken'ichi) is fired and humiliated by his acting manager he quits his hollywood career to work at an old school Japanese restaurant. Through wisdom and tough love from his elderly boss (Nene), Ken'ichi rediscovers his internal magic, leading to the surrealist performance of a life time on an unexpected stage: the hibachi grill.
Synopsis
60 year old Hollywood veteran, Ken'ichi (AKA Kenny), is more than just an actor. He's the ultimate performer. Thespian, rapper, comedian and supernatural magician all rolled into one. But he's in a slump. Attempts to rejuvenate his career on social media backfire leading his manager Leo to fire him in humiliating fashion. Down and out, Ken'ichi leaves the hollywood dream behind.
His wife Yumi is battling illness and money is needed for experimental medical treatment so Ken pleads for a job as a staffer at an old school Japanese Hibachi restaurant owned and run by Yumi's hard-nosed elderly aunt Nene.
Though he initially sees the restaurant as a dead end, it soon becomes the perfect spot for Kenny to rediscover his internal magic and love of performing without the pressures of the spotlight. It feels good to be a success again. Still he remains literally haunted by visions and voices from his past hollywood glory pushing him back to the stage.
The restaurant soon grows in popularity thanks to Nene's amazing food and Kenny's unique showmanship with the customers. 
Finally Kenny's renewed passion and self confidence are tested when he is forced to perform once again in front of an old nemesis on a new stage: The Hibachi Grill. This final confrontation will test all of his new and old skills in a reality bending fight for redemption.
Comedy, drama, romance, inspiration, magic tricks and surrealism. This story has something for everyone.
Funding
This film will be produced and budgeted with the same approach as a prestigious Independent feature.. We're casting SAG union actors. We'll have full permits, insurance, safety coordinators and any key positions required to shoot at this highest level. An estimated 80-90% of people involved in this project will be paid a proper wage for their time. A few very generous volunteers might gift their time but we will not be approaching principal cast or crew members looking for a freebie.
The initial funds raised will go to securing the cast and key crew members. In particular the cinematographer and their full team will need to be hired and paid for including rental costs for cinema standard film equipment. Other funds will go to hiring hair & make up, wardrobe, production design, wardrobe, An assistant director, producers, safety coordinator, audio, script supervisor, and of course the heroic production assistants that are the life blood of any set. 
The next tier of spending will go into locations and permits. The good news is most of the film takes place within four interior locations. The less great news is that these locations will not be cheap. However they will be more than worth the investment.
Additionally, the post production team will be comprised of A-level hollywood craftsmen. We already have commitment from Eric Hughes, a top TV & Film editor who has cut Emmy nominated shows, award winning films and ads, and A-list music videos. He's working at a heavily discounted rate that will save 5 figures worth of expenses. However, the film will need to be color corrected, sound mixed and mastered for theatrical release which are all very expensive processes. We will also utilize visual effects to really sell over the magic within the story.
Most of the remaining money in our stretch goal not used on post production will go into marketing and screening the film at festivals and high end screening venues. The vision is to bring this story Sundance, Cannes and other top tier festivals and garner the attention of major hollywood players in order to generate larger opportunities for all involved.
And your contributions will go into all of that.
Additional Information
Our goal is to make a 5 star project showcasing diverse performers and craftspeople whose talents may be unrecognized by some in the mainstream. In addition to bringing this unique story to life the vision is to leverage the success of this story into an entire anthology series of visual stories from creators of various cultures and identities passionately showcasing the themes of food culture and magical realism in their own special ways.
The Nitty-Gritty
We all know film making is difficult. The good news is we already have the technology, skills and passion at our fingertips. However, despite some real progress, a story about a 60 year old Japanese actor is not the easiest thing to get produced by traditional studios. They won't believe it until they see it done and we can't wait around for someone else to prove it to them. But in order to do it right we're going to need the magic of the most talented and diverse cast and crew we can find. 
Thank You

Thank you thank you thank you so much for checking out this project. This story demands to be told. The goal is to make something to goes beyond laughs and stunts and speaks about the magic of life itself. And we tell it from the perspective of someone you rarely see on the big screen.
Even if you can't contribute financially, your attention alone is so valuable. Please consider sharing this campaign with friends and family directly or on your broader social platforms. A supportive community will empower this story through it's long and ambitious creative journey.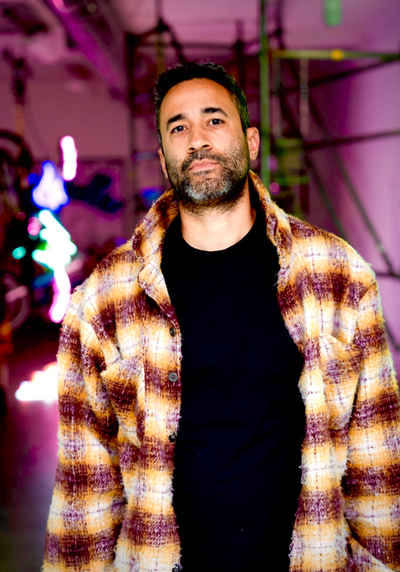 Ko Massiah
Writer/Director
Ko started out in film working on a documentary in 2009 and moved to LA to pursue filmmaking full-time later that year.
He pursued a certificate in screenwriting and directing at UCLA Extension while simultaneously honing his cutting and story skills as a freelance TV editor, working with Vice, A&E, 72&Sunny, Panay Films and other fantastic ad agencies. 
When not editing, he independently wrote and directed films and music videos and completed several film and TV scripts. At the height of the pandemic in 2020, he created a web series called Flu Boos which premiered online and screened at several festivals.
In December of 2021, he wrote and directed the short film White Elephant with a cast and crew of 25 people. This dark comedy satire won the audience award at the Burbank International Film Fest beating out over 100 other shorts.
His latest project will be the most ambitious and sincere piece to date drawing on real life events with the hopes of inspiring people from all walks of life.
Junichi Yanagita
Actor
I am Junichi Yanagita, born in Kyushu, Miyazaki prefecture Japan in November 30 1959.
I lived in Tokyo for 14 years.
I studied history and performed "Tojin Okichi" at Tokyo Kezai University.
Later I worked for trading company for 7 years.
I came to Los Angeles in 1990, working different jobs until 1998 while always holding my dream high to be an actor.
Around that time my US career took off. I acted in over a dozen films, even more television shows, and countless ads.
8 years ago I put my acting life on hold to support my family. Now that things are more stable I am coming back with a vengaence. Look out!
Eric Hughes
Film Editor
Eric Alexander-Hughes is a Los Angeles based filmmaker & editor. He began making his own films from home at the age of ten, largely encouraged by his filmmaking father and musician mother; creative exploration and artistry were never in short supply. After studying political science in college, he earned an internship at Pereira O'Dell, where he further honed his skills as in-house editor and director. Eric cut his teeth on small editing projects before going on to make a name for himself in music videos by cutting projects that include J. Cole's ATM, Boyfriend by Selena Gomez, Justin Bieber's ETA (Nature Visual), and Hear Me Calling by Juice WRLD. A rhythmic visual voice and engaging narrative style emerged through his music video work, which Eric has translated to branded content for Beats by Dre, McDonald's, Walmart, Doritos, Spotify, Reebok, and Saks OFF 5TH. Eric has shaped films for A-List celebrity talent, including BTS, Issa Rae, Pharrell Williams, Cardi B, Puff Daddy & The Family, Travi$ Scott, Chance The Rapper, Briana King, and Sha'Carri Richardson.
LaLa Garret
Executive Producer
Lala Garrett | Founder/Creative Producer
Creativity is not just a job for her it is a way of life! Lala has spent the last 8+ years of her life honing her skills in a variety of creative skills from Photography, Video, Producing, and Creative Directing. Her work exudes originality by bringing in a fresh, new voice and dedication to making sure she is authentic, committed, and constantly evolving with the world around her. Her goal is to inspire the next generation of creatives and make it easier for them to pursue authentic success.
Collaborating with brands and organizations such as Fila, Warner Record, PETA, PEOPLE Magazine, BRON Studios, OK Magazine, BuzzFeed, and others!
Final Day Sprint! New Promo Incentive Added.
Tue. July 18, 11:00 AM PDT
This is it!
It's the last day of the campaign and we need as much support as we get. We passed $25,000 yesterday which is amazing but we still need more to do this project right and get it done while the time is right!
As a bonus every $25 contributed today (until the deadline at 7 AM Pacific) entitles the donor to one ticket to a private Hollywood advanced screening of the film with cast and crew members. For those who can't be in LA you will receive a digital screener to host your own party!
Please share with anyone who might be interested. We'd love to smash through 30K and have a realistic chance of filming by fall.
Thanks for everything!
.
The Final 48 Hours
Mon. July 17, 3:31 AM PDT
Hello supporters!
As of now there are a little over 48 hours left in the campaign. It's been an amazing run and we're really trying to finish with a flurry and get as close as possible to full funding.
The words of encouragement have really carried me through these past 4 weeks and deepened my conviction in this project. Thank you so much!
As we approach enter these critical last moments, if there's anyone you know who might be interested in supporting this project please share what we're doing and send the link out if you're comfortable.
https://www.supportourstory.com/triumph
Some folks I never thought would be interested in contributing have become our biggest champions. Any support in these next 48 hours could wind up being a game changer that saves us valuable time and resources to get this film made as soon as possible.
Also, yesterday I posted a special video message of gratitude and reflection. I spoke about the amazing interactions this process has yielded even from those who were not able to contribute more than kind words. I also spoke about the writers and actors strikes currently taking place in Hollywood and how our project aligns with their struggle.
Facebook:
Instagram:
https://www.instagram.com/reel/CuyPlRuMqR-/?utm_source=ig_web_copy_link&igshid=MzRlODBiNWFlZA==
I deeply appreciate all of you. Thank you.
Ko Massiah
Matching Donor Success!!!
Fri. July 14, 7:11 PM PDT
Last night we blasted through the $1500 matching donor challenge to unlock maximum funds!!! Check out the celebration post on IG here:
https://www.instagram.com/reel/CusIrVOMm4k/?utm_source=ig_web_copy_link&igshid=MzRlODBiNWFlZA==
There are a little more than 4 days left, which doesn't seem like a lot but campaigns can often receive 30% or more of their total funding during this critical home stretch. If/when we do that we'll be very close to fully funding the dream!
If you've already contributed and know someone else who might be interested in supporting the mission of project please don't hesitate to share this campaign while there's still time.
Thank you so much to everyone who has offered any contribution or even just a kind word of support. The climb is not done!
Matching Donor Challenge
Wed. July 12, 11:35 AM PDT
Great News!!!
We have a Matching Donor Challenge!!! Every contribution that comes in will be matched by a generous supporter dollar for dollar until we raise an additional $1,500.
We have until tomorrow night to unlock these additional funds.
If you can ask just one friend to give any amount it will be very helpful.
Thank you!!!
110 Supporter Rally
Fri. June 30, 1:02 PM PDT
Heading into a big weekend, we're having a supporter rally today!!!
We've already jumped from 94 to 101 with 11 hours to go. If you know anyone who might be interested, please share. Every day we're getting closer to making this a reality.
www.SupportOurStory.com/triumph
Have a great weekend. Thanks!!!
Incentives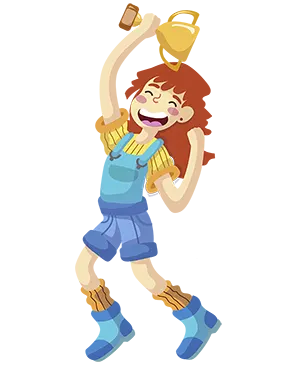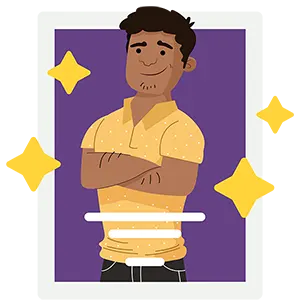 Ultra High Resolution Files of all promotional film posters (at least 3) that can be printed and framed at your own discretion.
Private LA Screening or Private Screening Link
($25+)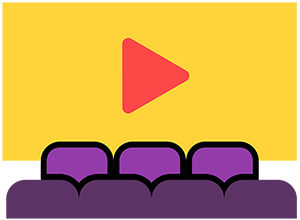 (Travel Not Included) Admission to a private LA screening of the film, 1 ticket for every $25. For donors who can't attend there is a private link.
Official Film Soundtrack and score (+$25 Poster Incentive)
($50+)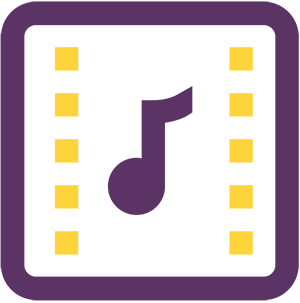 A digital delivery packet (WAVS or MP3s) of all original music composed for the film. Also includes the digital posters received at the $25 level.
Social Media Shout Out
($100+)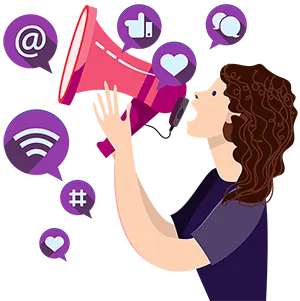 Special acknowledgment with a photo of your choice on the official Facebook and instagram film page.
Virtual Q&A Session With The Creators
($200+)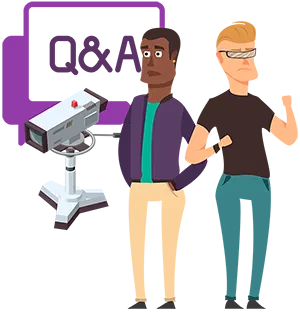 Directing + Key Cast and Crew Q&A Session Online. We will hold several sessions to accommodate various schedules.
Special Thank You In The Credits
($250+)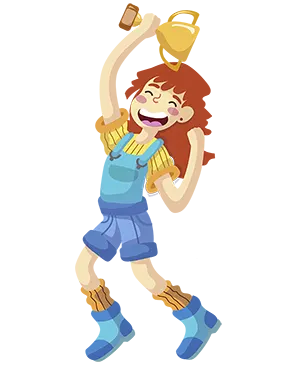 See your name in the final credits and IMDB.com just for being a special contributor
Special Personalized Cast Message
($350+)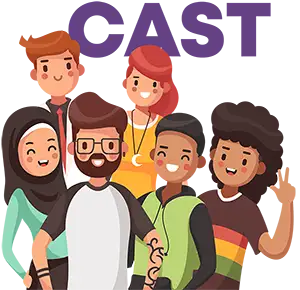 A message from key cast and crew members made specifically for you and/or friends and family of your choice.
Private Screening Party
($500+)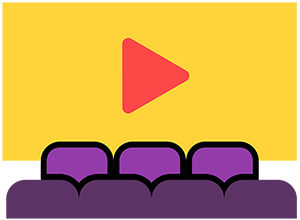 Attend an advanced LA screening and reception +1 guest. (Travel Not Included)
Custom Freestyle rap from our lead actor
($750+)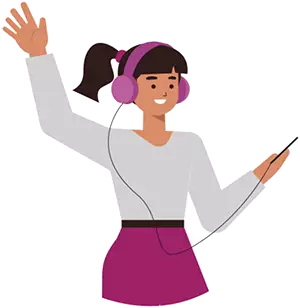 Custom freestyle rap on any topic of your choice. Lead actor and part time rapper Jun Yanagita will compose a special freestyle verse just for you.
Critical Feedback On Your Own Film Project
($1000+)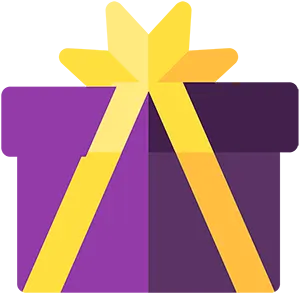 Feedback from the director on any personal film project of you or a loved one. Limit 130 pages or Two Hours and Ten minutes of run time.
Printed Film Poster Signed By Cast and Crew
($1250+)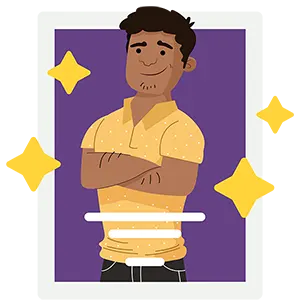 One printed poster signed by the various cast and crew (who may one day be famous!) along with high resolution digital versions of all posters.
Autographed Script
($1250+)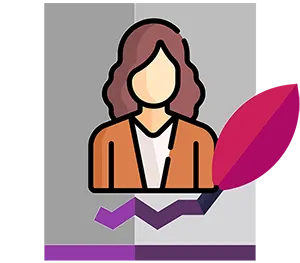 Autographed Printed Final Shooting Script Signed by key cast members and the directors. The next A-Lister could be signing your personal copy!
Wardrobe Outfit From The Shoot (Optionally Autographed)
($1250+)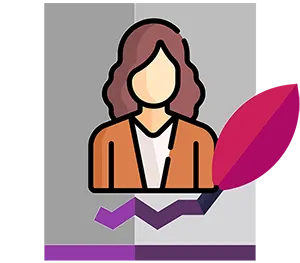 Featured wardrobe outfit (optionally) signed by the director and key cast.
Day On Set Observing
($1500+)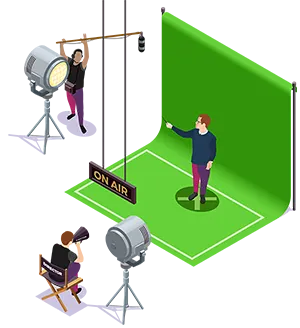 For the final climactic scene you can come observe as we shoot in a large theater in Hollywood. (Travel Not Included)
Name a character
($1500+)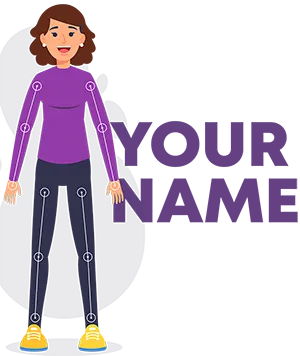 Name a character (sincere names only, no trolling please). You can name them after yourself or as a tribute to someone special.
Associate Producer Credit
($2000+)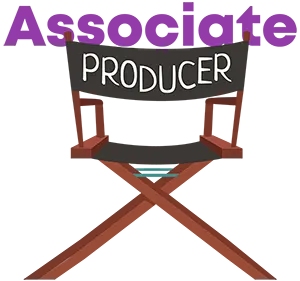 In addition to credit you can observe on set and also preview early cuts of the film. Access to behind the scenes knowledge and tricks.
Special Sushi Dinner In West Los Angeles
($2000+)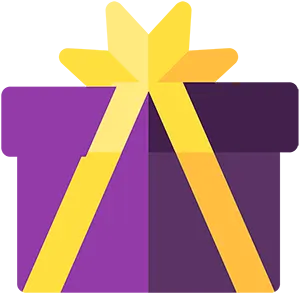 Special Sushi Meal Prepared by Japanese Chefs at an old school Sushi Restaurant in West LA with The director and Lead Actor. (Travel Not Included)
Invitation to a film festival premiere or private screening
($2500+)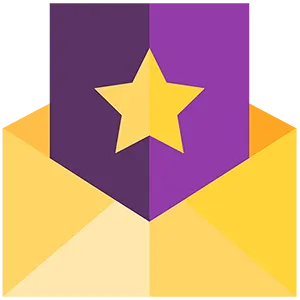 As we get back festival results you will be entitled to attend as a special guest of the director. Ideally multiple options to choose from.
Executive Producer Credit
($7500+)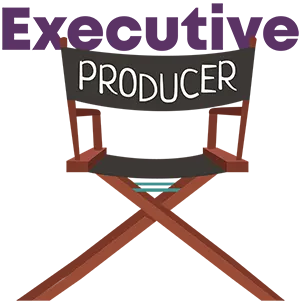 Executive Producer Credit on a professionally produced film showcasing top end talent across the board. Special Access to film festival screenings TBD


Thank you for reading. Thank you for your support. Thank you for caring.
Thank You!