TRANS LOS ANGELES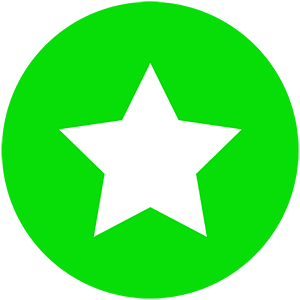 This campaign has ended. It raised $9,001, reaching its minimum goal.
A feature film that celebrates the rich diversity of the Trans community in Los Angeles.
TRANS LOS ANGELES
Film
Logline

TRANS LOS ANGELES is an anthology of four stand-alone short films and their unifying theme is that they all feature a Trans character in the lead and they all take place in a different part of Los Angeles; each short film will be roughly twenty-five minutes long. 
These stories are character driven slices of life and they demonstrate the rich diversity within the Trans community. 
Synopsis
PERIOD - Vergara, a Trans Latinx woman who upon being released from the LA County Jail, gets a part-time job looking after a shy 12 year-old girl. In order to make ends-meet Vergara continues doing sex work on the side. A major risk, since this is what landed her in jail in the first place.
PURSE - Ginger, a 10 year-old Black Trans girl, is exposed to a criminal lifestyle while living at home with her gang-banging, yet loving and accepting dad.
NOTE: PURSE is the segment we have not shot yet.
TDOR - Phoebe, a Taiwanese-American transgender female, acknowledges Trans Day of Remembrance by honoring the death of a trans female friend of hers who was murdered the previous year, while encountering many obstacles as a trans person herself.
FELIZ CUMPLEANOS (HAPPY BIRTHDAY) - Mayela, a Trans Latina Woman from El Salvador seeking Refugee Asylum in the US and who's boyfriend disappears while illegally crossing the US/Mexico border, also witnesses the arrest of a Trans female friend by ICE agents and gets baptized by an LGBT accepting Pastor days before her birthday.
The dialogue for FELIZ CUMPLEANOS will be entirely in Spanish with English subtitles.
The two shots below shows before Color-Correction and after Color-Correction.
Funding
We intend to allocate the funds in the following manner:

The Pie is a close estimate and a guide. If we were to raise funds past our Actual Goal,  we will use any additional funds to help offset post-production costs (sound editing, sound mixing & color correcting)
Additional Information
My motto for this independent feature film has always been: "I'm not asking anyone for permission." TRANS LOS ANGELES was born out of all the rejection I encountered. In November of 2019, I decided to take matters into my own hands by writing a feature film and giving myself a screenplay to direct. This being a deeply personal film, based on lived experiences, it didn't take long for me to finish writing a story I know far too well. In February of 2020, I completed the four stories for TLA. The initial idea was to pick up a camera and start shooting right after I finished the script. However, in March of 2020, the pandemic shut down our country and I had to put my film on hold until March of 2021, when I got an opportunity to shoot PERIOD, the first segment, when I was accepted into the Netflix/LALIFF Inclusion Directing Program. Three months later, and thanks in part to a grant I got from One-Fifty, Kase shot a second segment: FELIZ CUMPLEAÑOS.
Then, for one year, nothing happened. Money stopped coming in… And although no filmmaker wants to be stuck at the halfway of making their feature, this is a harsh reality that most filmmakers face. However, I made a big mistake and therefore I take full responsibility for this. I felt that after having completed half of my feature, a company out there would want to support and help me finish my film. I could have not been any further from the truth. 
After one year of waiting and hoping that a streamer or production company would finance the second half of my film and nothing coming out of that, I had to return to my original attitude: "Ask no one for permission." So I got aggressive and in a rather short amount of time, I raised the money that allowed me to shoot a third segment: TDOR (Trans Day of Remembrance).
Thus far, I have shot three segments, or 75% of our feature. I now need an extra push to help my team and I shoot the fourth and last segment. It is my HOPE that YOU could help me bring this film across the finish line!
The Nitty-Gritty
Knowing how long this could take marks the reason Kase purposely wrote four stand-alone stories, because this would allow her to shoot a feature film a bit at a time. Because the stories are standalone, I don't have to worry about matching something I will be soon shooting with something I shot months ago.
I have also used my connections to get a lot of TRANS LOS ANGELES made. In addition to the cash we have raised that has allowed me to shoot and edit the three segments I feel blessed to have received $100,000 in In-Kind services. That has been made possible by a Panavision Camera Grant ($30,000), the color-correction of my film is being handled by two top Colorists in the industry (a $50,000 value) and the Original Composition is also being done as an In-Kind (a $20,000 value). I am working with different composers for the different segments. It's how I wanted it. One of our composers is a five-time Grammy Award winner, who's been nominated for a Grammy on ten different occasions. 
Thank You

We the TRANS LOS ANGELES team feel so blessed to have so many people out there who are truly excited about the story we are telling and who are anxiously waiting for us to be done with it so that they may watch it. This proves that just because Hollywood doesn't get behind a story, that doesn't mean that story isn't deserving of existing. So to all of our supporters/fans/allies, thank you for continuing to light our fire. It is YOU who have helped us stay moving forward and know that our film wouldn't be possible without your support!
Kase Peña
Creator/Writer/Director/Producer
Kase is an award-winning New York City born filmmaker, a trans woman of color, the offspring of working-class Dominican parents. She's fluent in Spanish and Portuguese. She is the first Trans Latinx Woman to join the WGA.
She's a Fellow of the inaugural Film Accelerator Program by The Academy of Motion Picture Arts and Sciences and The Latino Film Institute.
Additionally, Kase is a 2021 One-Fifty/Warner Media Writing/Directing Fellow, as well as a LALIFF/Netflix Directing Inclusion Fellow, which she used to shoot PERIOD, the first installment of her anthology feature film TRANS LOS ANGELES, starring transgender icon Carmen Carrera, YaYa Gosselin, and Golden Globe Winner Stephanie Beatriz of Encanto, Brooklyn Nine-Nine and In The Heights fame.
Kase is currently in post-production on FELIZ CUMPLEAÑOS, the second installment of the four shorts in the TRANS LOS ANGELES anthology.
Her recently directed docuseries VISIONS OF US, a four part mini-doc highlighting the history of Latinx LGBT representation on Film and TV for Netflix YouTube is the recipient of a Gold Anthem Webby Award. She also served as a consultant on Season Three of A Million Little Things on ABC Network.
HBO has picked up distribution rights to two short films written and directed by Kase: FULL BEAT and TRABAJO.
Carmen Carrera
Lead in PERIOD
Carmen has been an icon of the trans community for over 10 years now and someone who is known worldwide and as of this writing has over 600,000 followers on Instagram and counting. PERIOD marks Carmen's first role as a lead in a motion picture.
YaYa Gosselin
Co-Lead in PERIOD
A young actress who's making an undeniably and deserving come up. YaYa played the lead in Robert Rodriguez' WE CAN BE HEROES, available on Netflix. She's also a season regular on FBI: MOST WANTED on CBS and she's the co-lead of Surfside Girls on Apple TV. Her mostly quiet, powerful and dramatic performance in PERIOD marks a departure from the characters she has thus far played.
Luciana Faulhaber
Supporting character in PERIOD
Luciana Faulhaber is a first generation Latinx-American actress, activist and filmmaker. Born and raised in Rio de Janeiro, Brazil, Luciana came to the US with an academic scholarship to study at Fordham University, where she graduated summa cum laude, and later continued her education in international politics at Columbia Graduate School.
Now a working actress based in Los Angeles, Luciana has acted alongside the likes of Robert Downey Jr., Sir Ben Kingsley, Jennifer Lopez, Ted Danson, and Justin Chambers to name a few. She produces/ writes/ directs original content as an outlet to provide opportunities to emerging artists of all cultural backgrounds. Luciana will play Bruna, a role that fits her well, since Portuguese is her first language. Trans Los Angeles will mark the second time Luciana and Kase collaborate. Luciana played a role in Kase's short
film Full Beat and she has over 100,000 followers on Instagram.
Stephanie Beatriz
Supporting Character in PERIOD
Stephanie Beatriz is an Argentine-American actress best known for portraying 'Detective Rosa Diaz' in the groundbreaking American police procedural comedy TV series 'Brooklyn Nine-Nine. ' She's also in the highly anticipated film adaptation of the Tony Award winning Broadway way In The Heights by Lin Manuel Miranda. She began performing on stage while she was still in college and later moved to New York City to pursue acting. Stephanie has been very vocal about supporting Trans stories by trans creators and she is extremely excited about working with Kase and lending her influence to help Trans Los Angeles succeed. Stephanie has nearly two and half million followers on Instagram.
Curly Velasquez
Supporting Character in FELIZ CUMPLEAÑOS
Curly Velasquez is a Los Angeles-based artist who celebrates all things brown and beautiful. He began his career in fashion working for celebrity photographer David LaChapelle, and design icon Jeremy Scott before starting his own line. By the age of 25, he was celebrated as one of the"IT"designers in LA by H&M and directed an original fashion video for Interscope records. Curly began work with BuzzFeed as an office receptionist, and worked his way onto the Shorter Than Short Form team, creating original artwork and animations for Snapchat. His interest in producing eventually led him to the video side where he currently acts as a lead creator for BuzzFeed's Latinx division: Pero Like. Curly will appear in Feliz Cumpleaños. He plays the role of the community activist who shares advice with undocumented immigrants on how best to
deal with ICE. Curly has close to 400,000 Instagram followers.
Kristi Lugo
Producer/Casting Director
An openly queer Latina casting director and producer based in Los Angeles, Kristi is the Associate Casting Director on Warner Bros first Latino superhero franchise film, BLUE BEETLE as well as on the John Wick franchise THE CONTINENTAL for Starz. Kristi has worked for several studios including ABC, Amazon, CBS, Disney, HBO, Lionsgate, NBC Universal, Paramount Pictures. She's currently a casting consultant for Fangoria Studios on both their international and domestic slates.
Lugo began her career casting the HBO acquired short film FULL BEAT, starring Juliana Joel (RAVEN'S HOME). She's currently casting the feature film TRANS LOS ANGELES, starring trans icon Carmen Carrera, YaYa Gosselin and Stephanie Beatriz (ENCANTO and BROOKLYN NINE-NINE), written and directed by Kase Peña, the first trans Latinx female to join the Writers Guild of America.
Additionally, she's co-producing the feature film adaptation of the beloved viral LGBTQ+ short film PRETTY BOY alongside Sundance alum producer Tara Ansley (TRAGEDY GIRLS, MY DEAD DAD) and 828 Media Capital (THE FALLOUT) financing.
Lugo is currently casting the 90s drag king dramedy, THE YOUNG KING starring Kiersey Clemons, Barbie Ferreira and Michael Shannon, original creature feature MEDUSA and comedy MAID OF DISHONOR with Nicky Weinstock (BRIDESMAIDS) attached to produce. She most recently cast the thriller MID-CENTURY starring Academy Award Nominee Bruce Dern, Stephen Lang, and Shane West, which was acquired by Lionsgate. On the television side she cast the TV adaptations of hit podcasts, THE EDGE OF SLEEP, alongside Brian Kavanaugh-Jones (HONEY BOY), starring Markiplier, Lio Tipton and Eve Harlow and GASLIGHT alongside Emma Tillinger Koskoff (JOKER, THE WOLF OF WALL STREET) and Miles Joris Peyrafitte (DREAMLAND).
Will Brunker
Cinematographer
Born and raised in Minneapolis, Will grew up with a midwestern sense of wonder which has translated into his current work. He received a BA from DePaul University with a concentration in Cinematography before moving to Los Angeles to pursue a career in image making. Will has worked on a variety of projects ranging from music videos and commercials to narrative shorts and features.
Reaching our goal!
Mon. March 27, 11:56 AM PDT
Hello, everyone! A little late on this update, but that's only because my team and I have been busy with a lot of beautiful things that are happening behind the scenes with our project… stuff that we will share in due time. As of this writing, my crowdfunding campaign has reach the $7,566 mark and I am now only $434 shy of my goal. Because so many, like yourselves, love my project, I have no doubt that I will get there. Thank you so, so much!
THE LATEST...
Fri. March 17, 11:21 AM PDT
Good day. We have reached 70% of our minimum and we still have 12 days to go! So thankful and full of gratitude. This $8,000 does not get my film made. I am also applying to various grants and the total of it all is what will help me raise the budget for my film. If anyone here is inclined to sharing my crowdfunding campaign with those you think will care about this film, that I am fighting oh-so hard to bring to life, I'd be so grateful for that. Be well and take care!
https://www.supportourstory.com/edit/trans-los-angeles
Update 3/10
Fri. March 10, 11:25 AM PST
Hello everyone. Our team wants to express our sincere thanks to all of you who have donated, regardless of the amount. Please KNOW that we appreciate all of you equally. In the first 11 days, we have gone over the halfway mark of our minimum of $8,000. That is a milestone that we will celebrate today. Also, one of the most sought-after working directors today is a big-believer of our project. We are currently in conversation with this individual as they may attach themselves to our feature film as an Executive Producer, which will give us a further boost! Lastly, the Trans Los Angeles team will be live at the 95th Oscars this Sunday!!! Wishing everyone a peaceful weekend.
Thank you!
Fri. March 3, 7:50 AM PST
Expressing my thankfulness to all of you who have supported my film; a bit here, a bit there… That's how this feature has gotten made so far and how it will be completed. To date, I've raised $2,625 and that doesn't include the pledges from other that should be added to my crowdfunding soon! Also, we may have found the lead for the last segment: A Black 9 year-old Trans female, who identifies as non-binary in real life. I knew she was out there somewhere and the reason why I chose NOT to pay attention to those who told my team we wouldn't find this character. Wishing you an amazing Friday!!!
Incentives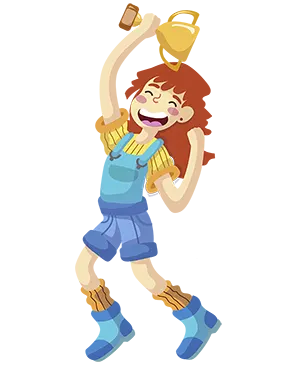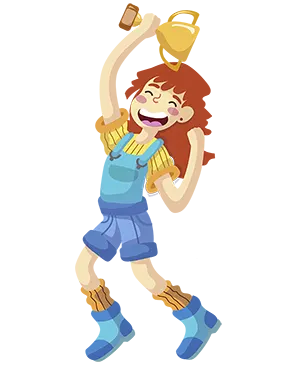 Your help is going to aid in the making of a historical important film.
Social Media Shout Out
($25+)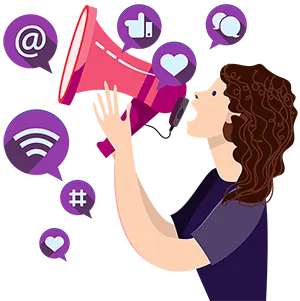 For twenty-five dollars we will give you a shot out on our IG stories.
Thank you Letter from TLA Production Team
($50+)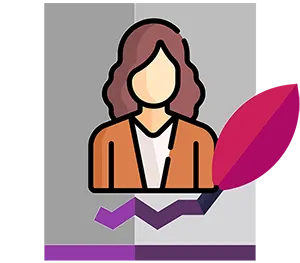 An electronic letter signed by the Trans Los Angeles Production Team.
Private Screening
($100+)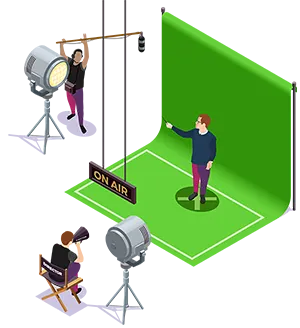 Invitation to private screening of our feature after its completion.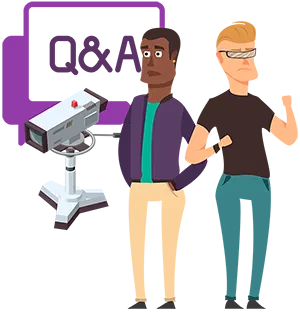 30-minute hang with Kase . She'll share 1 on 1 how she came up with this idea, how she wrote it and what it has taken to get her feature to this point
Mention in the End Credits
($200+)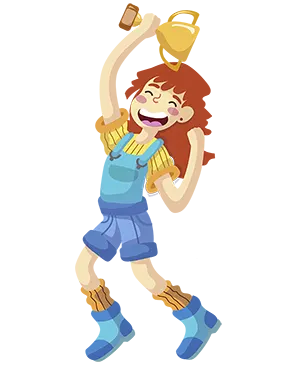 Your name in the end credits, a copy of the script and a signed poster.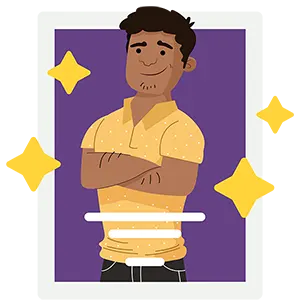 A signed poster by writer/director Kase Peña. There will be 6 different posters for TRANS LOS ANGELES and for this you will get one (1) of them.
Anatomy of an Edited Scene
($500+)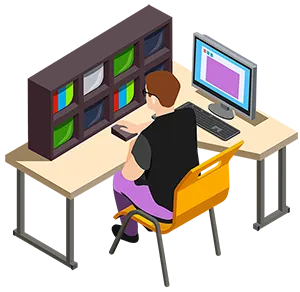 A detailed breakdown of how Kase edits a scene. The footage and the edited scene will be provided after the film is completed.
Shadow on set and during Post-Production
($1000+)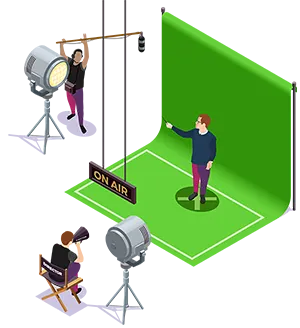 A chance to shadow Kase for one day on set; one day during the picture editing; one day during the sound edit/sound mix.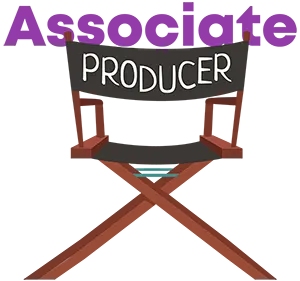 Your name will appear on a Single Title Card, on its own, alongside the credit of Associate Producer.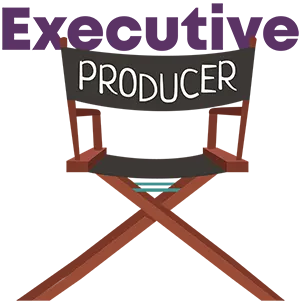 Your name will appear on a Single Title Card, on its own, alongside the credit of Executive Producer.


Thank you for reading. Thank you for your support. Thank you for caring.
Thank You!