"The Pardon" fundraising campaign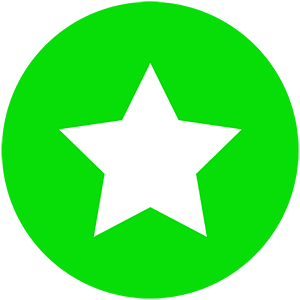 This campaign has ended. It raised $10,083, reaching its minimum goal.
Creating Roles for Women Leads Not Often Seen in the Thriller Genre
"The Pardon" fundraising campaign
Film
Logline

A con gone wrong, father knows best.
Synopsis

This story is about Lily Colvin, a traumatized street-smart student at an Ivy League university who cons unsuspecting men with her lover, Diana Bardot, and robs them. One of Lily and Diana's targets, fellow student Connelly Fitzgerald, accidentally dies in the midst of a romp, as Lily's world-weary stepfather, Pops Colvin, is on his way to the safehouse where this accident takes place. When Pops realizes what has happened, all three's paths merge and no one will ever be the same.
Funding

The funding will be used for all aspects of production - pays for cast/crew, location or any props/wardrobe that we might need to purchase to make all of us look great so that we can tell the story as authentic as possible.
Additional Information
We are huge fans of crime-dramas, and the duality between what we call the law and breaking the law presents the greatest drama-all in the name of: family. Many gangs, crime organizations designate themselves "families" and many more are oath-based. The genre is predominantly male dominated and we love that "The Pardon" creates a space for that oft-neglected side, the female character, to tell her story as well.
The Nitty-Gritty

All projects will encounter hurdles but it's how we get there is what matters. Therefore, we will send personalized video messages and behind the scenes clips of what we are doing whenever we can in terms of the status of the film to our supporters.  We are big on communication and that's the only way we roll!
Thank You

Thank you so much for your support!
Nicholas Bompart
Writer/Director
Nicholas Bompart is an actor, director, writer, musician, and poet from Forest Hills, New York. 
His plays have been staged at The Chain Theater, The Players Theater, The 13th Street Repertory Theater, The Theater 80 Saint Marks, The Secret Theater, Teatro LATEA, and many other theaters throughout the country. 
 
His films have played at film festivals nationally and internationally, netting Finalist at The New York Film Awards, Special Jury Award at the Topshorts Film Festival, Best Screenplay at The Direct Monthly Online Film Festival, Best Sci-Fi Short at The Indie Short Awards, Best Original Story at Festigious LA Monthly Corp, Special Mention at The Global Shorts Film Festival, Best Dark Comedy Micro film at The Austin Film Festival, and many other awards. 
He sang operatic solos in venues such as Carnegie Hall and Lincoln Center as a Bass-Baritone Lead. 
His plays and poetry have been published in various anthologies and magazines such as Literature Today. He also recently wrote a newspaper article for The Queens Gazette, where he was himself featured as a rising and notable person from Queens, New York. 
Nicholas believes the solution typically lies in the stillness at the base of mind within that shadowy place most refuse to look. 
Nick Sakai
Producer/Director/Cast - "Williams"
Nick Sakai's acting credits include High Maintenance, The Affair  Orange is the New Black, Bashira (starring Liam Aiken) and also self-produced/directed projects such as "Ms.Kiss" which is being prepared for the festival circuits.  He also worked extensively in Off-Broadway theater such as LaMaMa, Miller Rep and En Garde Arts.
His producing credits include The Professor, which starred Betsy Brandt (Breaking Bad) and Rick Peters (Dexter), an action thriller inspired by Occupy Wall Street. Nick served as Associate Producer on the film, which won the CINE Golden Eagle Award and Best Action/Adventure Film at Comic-con in 2014
He also co-produced Going Home, a short film which explored the effects of Post-Traumatic Stress Disorder on former soldiers, "12", a parody short of "24" and "The Office", which premiered also at San Diego Comic-Con 2012, and again Ms. Kiss, a project he acted in, produced and directed.  
His most recent producing work was "Bluebirds" starring James Chen("The Walking Dead", "FBI" etc) and Ayesha Adamo, premiered at Everybody Digital Film Festival(founded and hosted by Allen Maldonado("The Last OG", "Blackish", "Straight Outta Compton" etc)
Nick is currently represented by ATB Talent, bicoastal agency based in Los Angeles and New York City.
Autumn Mirassou
Co-Producer/Cast - "Diana Bardot"
Autumn Mirassou is a Northern California transplant living in NYC. Recent credits include: A24's Earth Mama, NBC's Law and Order: Organized Crime, and a film called Misread. Recent theater: Rhinoceros (Daisy, The Culture Project), Me Four (Susan, American Theater of Actors ), The Bare Truth (Judith, American Theater of Actors), American Hero (Host, Dixon Place), Glass Cannon (Dani, Arias Studios), A Whistle in Mississippi: the Lynching of Emmett Till (Carolyn, Harlem). She studied acting at RCSSD in London. She honors the Lanape, Canarsie, and Coastal Miwok lands she lives on. 
John Borras
CAST - Pops Colvin
Born and raised in Bronx, NY, John's resume includes 20 years of acting, directing, producing and writing for the New York stage, both Off-Broadway and Off-Off-Broadway where he won the Jean Dalrymple Best Actor Award for the play Perfect Son. As a playwright, he was a five-time finalist in the prestigious Samuel French Festival. This led him to write, act in and produce his first short film, Father's Day, which debuted in the Big Apple Film Festival. Recent TV and film credits include a recurring role on FX's hit series Pose; Law & Order and a supporting role in The Many Saints of Newark, the Sopranos prequel feature film. John is a proud member of SAG-AFTRA and Actor's Equity Association (AEA) and is repped by ATB Talent.
Francesca Shipsey
CAST - Lily Colvin
Francesca Shipsey is originally from West Lafayette, Indiana. She can be seen on M. Night Shyalaman's Servant, Blue Bloods, Godfather of Harlem, and That Damn Michael Che. Recent credits include: Children of God, Crimson Shadows & For Nothing (screening at Cannes).
Our New Facebook Page!
Mon. July 31, 4:16 PM EDT
Hey everyone. Hope you had a great weekend
We now have our own Facebook page. It's very much of a duplicate of our Instagram page but especially in this digital age, we're sort of expected to. have both. So here it is!
www.facebook.com/ThePardonTheMovie
We need a favor. If you have Facebook, we need you to "Like" and "Follow" our page. Since this is a brand new page, we obviously don't have many at the moment but the number of like and folllow would be important once we get to the film festival submission phase. So we have to start building this now. It only takes 5 seconds and obviously it won't cost you anything. You won't get spammed by Facebook either. (You can also control how often you'd like to get notification from our page also)
Thank you for all your support, we're honored to have you as a part of this journey
Best
The Nicks
Finally! 15 Second Teaser is here!
Wed. July 26, 1:49 AM EDT
Good morning
Here it is, The Pardon 15 Second Teaser is here. We will have a couple of more versions but this is the first one. Please enjoy!
We are also releasing this on social media, starting with Insragram (apparently the link didn't get posted last time - it's here https://www.instagram.com/thepardonthemovie/) and also our newly minted Facebook page
Anyway, for both, the handle is the same in case the link didn't work again. It's ThePardonTheMovie and that's where you can find us.
Again, thank you to all of you for helping us getting to this far. That's why we wanted you to be the first one to see all this.
More to follow - please let us know what you think. Apparently this one doesn't let you reply to us directly but you can always comment/DM us on Instagram/Facebook page.
We'll be in touch very soon!
Best
The Nicks
First Look Images and Where We Go From Here
Tue. July 18, 11:18 PM EDT
Hi everyone.
We are just about to release the first teaser of The Pardon.  But we just released the First Look images of the film.  In case you do not have Instagram, the link is at the bottom of this message.  Please feel free to let us know what you think.
Now, making a trailer before we actually finish the post production is not usual.  Usually trailers are cut after the post production is completed.  We are making official trailer, 15 second teaser (which you will see soon first) and 30 second trailer.  There is a reason for this.
Yes, some of you might have guessed right.  We are launching the 2nd fundraiser soon.  This will be exclusively for post-production.  We need money for the following - actual editing, color correction, sound editing, music, marketing and more importantly, film festival campaign.  We are aiming to submit to many of top tiered film festivals such as Sundance, Tribeca, Cannes, Berlin, Palm Beach, LA Shorts and the list goes on and on.  And in order for the film to have a shot for such festivals, as you can imagine, we must meet certain technical expectations.  For those who are experienced in filmmaking would know this - post production is where the movie truly makes or breaks
Some of you may ask, where did all the money we just raised go?  $10,000 we just raised has been spent for the pre-production and filming.  And we also used our own money as well. We used that to pay cast and crew (and many of them took pay cuts), transportation and accomodations (because we had to travel 2.5 hours away from New York CIty to shoot this), equipment rentals, insurance and location cost (which some of them we got for free but not all of them).  We did this for $15,000.  For the film of this scale, it would have normally cost $25,000 just for the filming alone.  But we were able to achive this for a little over half of that because we were able to cut corners where needed and we have been financially responsible.  The fact that we were able to raise $10,000 without having shot anything is a miracle and we knew that we couldn't have raised everything we needed. pre-production, production and post production in a single campaign.  This is why we chose to make the trailers before launching the post production campaign.
We know for the fact that there were many in our network who chose to sit out the first campaign because they simply didn't know what we are actually capable of.  But with the trailers we are about to complete and the First Look images we just released, our hope is, people who sat on the sideline will come out and support us on the next round.
Now, we know that with the industry strike going on and many of you work in the industry, we completely understand if you will not be able to contribute on our 2nd campaign.  However, we still would like you to help us spread words with images that are coming out in coming days.  Our film was shot under SAG-AFTRA Micro Budget Agreement, one of a few theatrical contracts that are not the target of the current strike.  The union encourages members to work in such agreements and promote it because essentially this is about giving voices to those artists who are outside of the studio system.  The film like ours, we believe, should be supported more in this current industry climate than ever.
So please enjoy our First Look images, we'll be in touch when the trailers are ready.
Talk soon!
The Nicks
We completed the principal photography!
Mon. June 12, 5:40 PM EDT
Dear Team "The Pardon"
Just wanted to come out and say hi. Because of your generous support, we were able to make it through the principal photography this weekend. We spent 2 days in Belmar NJ and pulled off two 14 hour days to finish filming 12 page script. Everyone was well fed, was able to rest in comfortable environment whether it be at a hotel or at the actual huge beach house where we filmed.
None of this would have been possible without our rock star cast, crews and our team. And most importantly, you.
We will start releasing BTS (behind the scenes) images on our social media (mostly instagram @ThePardonTheMovie ) soon. We will also be releasing some images here for those who don't do social media.
We are blessed to have you on our team. Talk soon!
Best
The Nicks
The Campaign Is Over and We Reached The Goal!
Mon. May 22, 4:08 PM EDT
Our campaign just concluded and we're very happy to let you know that we exceeded our goal of $10,000! We are ready to film and we will be during the month of June.
In case it was not clear to you, this $10,000 will be used for the following - pay for cast/crews, location booking expenses, food, transportation, equpment rentals and insurance.
We are very excited to bring this vision to the world and very thankful to all of you who became one of the first supporters of this project. Regardless of the amount you donated, each of you are an important part of "The Pardon". For that, we cannot thank you enough.
While we will continue posting on our Instagram channel - @thapardonthemovie , we will also provide you with some exclusive contents available only to you, the supporters. For example, we are planning on releasing the first teaser trailer in late June or July - you will be the first ones to see this before releasing it on our social media channels.
For those of you chose Google hangout with the cast/creatives as your incentive, we will contact you to arrange date and time, possibly during our filming or afterwards.
Again, thank you so much for your support. This would not have been possible without you. We'll be in touch!
Best
Nick Sakai, Nicholas Bompart and "The Pardon" Team
We reached the minimum goal! (But we have more ti go!)
Fri. May 19, 3:35 PM EDT
For those who have been following our social media already know this but about 24 hours ago, we reached the minimum goal, which means the film is getting GREENLIT either way! Thank you so much for being one of the first supporters and having brought us to this level, even before we shot a single frame of this movie. We are very greatful for your generousity!
However, especially for those who are familiar with filmmaking process would understand this - just because we reached the minimum does not mean that we can slow down - in fact the campaign will continue until this coming Monday the 22nd at 4pm Eastern and we still need to reach an actual goal or something much closer to it. This fundraiser is mainly for production itelf and we already know that we would need to raise more money or possibly spending our own money significantly to complete this film. So it is very important to get as close as we can to get to our actual goal!
So what can you do now?
If possible at all, please consider increasing the amount of contribution even by a few dollars. If that's not possible, that's ok, we are more than greatful for what you have done so far!
If #1 is not an option, can you

get just 2 people you know to contribute any amount? Crowdfunding campaigns in general start to grow when you get someone you know (and we don't know yet) to also contribute.
As you know, we already have great cast and crews signed on to this project and we are very confident that this film will take all of us to the next level. Thank you very much for your faith in us and together, let's get this project to the finish line!
Thank you again.
Nick
Final week!
Wed. May 17, 1:44 AM EDT
We are at our final week! We mostly have been communicating via Instagram or Facebook so if you don't have one, you might have been missing out so I figured I would pop in and tell you what we have been up to.
(1) We now have The Pardon Instagram page! https://www.instagram.com/thepardonthemovie The handle is @thepardonthemovie
(2) We also now have The Pardon imdb page as well https://pro.imdb.com/title/tt27733746?s=78c4141b-49c6-fa38-00aa-0a0cec1439f9&site_preference=normal
We are gaining supporters every day now and thank you for sticking with us! Please tell your friends/family to join you as well.
We have more to come this week - we'll talk to you soon!
Nick
We're halfway there!
Sun. May 7, 4:23 PM EDT
Hello everyone.
Hope you're enjoying this weekend. In case you don't know who I am, I'm Nick Sakai, the lead producer/director of The Pardon. I'll also be appearing in the film as one of cast members.
We are at halfway point of the campaign and again, wanted to say thank you to every single one of you on behalf of Nick Bompart and myself. We're not quite at our goal as of yet (we're just shy of 40% from our goal) but usually any crowdfunding campaign tends to slow down mid way through and gain another momentum towards the end so we are optimistic.
Once we hit the minimim goal, we are rolling out a few exciting announcements so stay tuned!
What can you do in the meantime? Well, if you could sperad the word on this project and try to rally your friends to support us, that would be golden. You came to us because most likely you know either of us and any crowdfunding campaign would grow via word of mouth.
We are working on The Pardon's project social media pages so once they're up, we'll let you know. In the meantime, for social media wise, you can follow me (Nick Sakai) at Facebook: iamnicksakai Instagram: NickNSakai or Twitter NickSakai since that's where I post updates mostly for potential supporters. For your supporters, you would get an email everytime we post something. But you can also reach me directly at the above social media for any questions or comments if you don't know me yet.
Anyway, thank you again and we will keep you posted!
Best,
Nick Sakai
And we're off!
Mon. April 24, 3:00 AM EDT
We started this weekend with our private launch event on Zoom and we are very greatful for the initial supporters! Thank you so much for attending, listening to what we had to say and sharing this special moment. We have tons of exciting news coming our way this week 1 so stay tuned! Again, thank you for those who attended on our launch event.
Incentives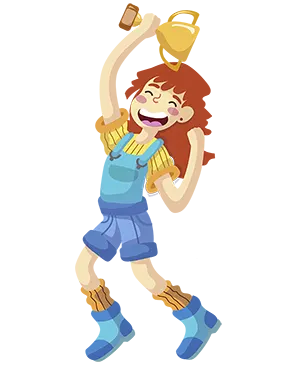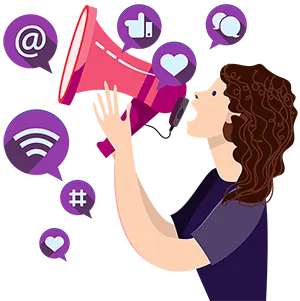 You'll get a shoutout on social media!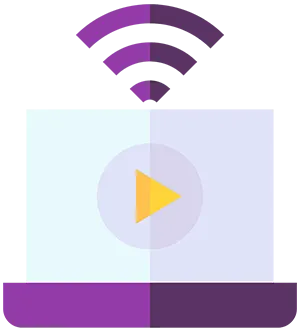 Link to stream The Pardon for free, forever, just for you
Your name in the credits, (on screen and imdb)
($50+)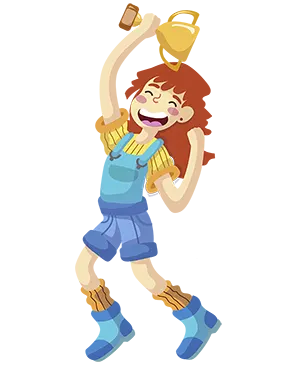 You will receive Thank You credit both on screen and on imdb
Google Hangouts with the creative team/stars!
($75+)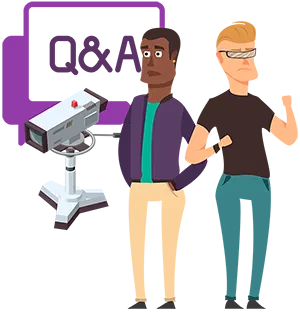 You will have a chance to chat with one of creative team members or cast members, whoever you wish!
Invitation to the Premiere!
($250+)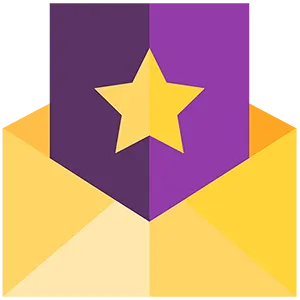 You will be invited to the in-person premiere of The Pardon! (Travel not included)
Associate Producer Credit!
($500+)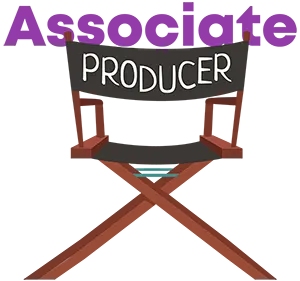 Associate Producer Credit plus all of the above!
A Day On The Set!
($750+)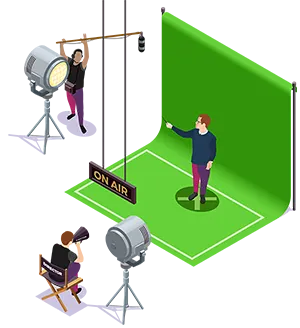 You get to spend a day on the set with us plus all of the above!
Executive Producer Credit!
($2500+)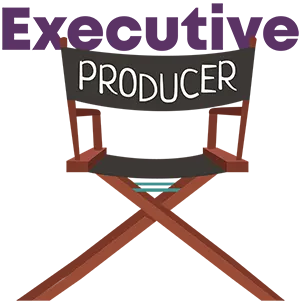 Executive Producer Credit plus all of the above!


Thank you for reading. Thank you for your support. Thank you for caring.
Thank You!