The Divine Instruments of Redemption
This campaign has ended. The campaign raised $785, below its minimum goal of $5,515. All contributed funds have been returned to contributors.
Through compelling storytelling, vivid world-building, and dynamic character development, we aim to transport our audience on an epic journey filled with danger, magic, and unexpected twists.
The Divine Instruments of Redemption
Podcast
Logline

Six unlikely heroes, united by fate, embark on a perilous quest to find four divine instruments scattered across the world, as they race against time to prevent the unleashing of the Four Horsemen and the ultimate apocalypse.
Synopsis

With the world on the brink of destruction, six individuals must come together to save humanity from the apocalypse. Jade and her best friend Aislinn embark on a perilous journey to find four divine instruments that can prevent the release of the Four Horsemen.
Jade, a seer/oracle, struggles with the weight of her prophetic visions, while Aislinn, a fairy, grapples with the responsibility of her magical powers. Désirée, a siren/mermaid, must confront her past and come to terms with the danger she poses to those around her. Hunter, a lion shifter, must learn to control his animalistic tendencies, and Silas, the son of Lucifer, must come to terms with his dark heritage. Phoenix, a sorcerer, must find a way to harness his powers for the greater good.
As they journey together, the group must confront their own inner demons and personal struggles, including romantic entanglements Jade and Hunter fall for each other, while Aislinn and Désirée also develop a deep connection. Silas and Phoenix, who come from opposing sides, find love in each other.
 
As the group races against time to find the instruments, they must also navigate the complex relationships between themselves and with their enemies. Lucifer, who plays both sides, adds to the tension and distrust amongst the group. Michael, the archangel, whose love for Lilith, the first demon, seemingly overshadows his loyalty to God and her children, who he believes are past redemption. And Lilith, who is simply bored and looking for something deliciously malevolent.
 
In the end, the fate of humanity rests on the shoulders of these six individuals. Will they be able to overcome their personal demons and work together to save humanity from the ultimate evil threatening their world? Tune in to find out in this gripping tale of love, magic, and adventure.

Funding
 
Voice Talent: $5,250- covers payment for our voice actors and narrator. 
Production and Editing: $1,500 - covers the costs of editing and mixing our podcast episodes.
 
Music and Sound: $1,500 - covers the cost of acquiring and creating music and sound.
Marketing and Promotion: $1000- covers social media advertising and concept art.
 
SAG Contribution: $1,050 -  covers all compliance with union rules and regulations for all performers involved in the podcast
Website and Hosting: $500 - covers the costs of setting up and maintaining a website. It includes domain registration, website design, and hosting fees.
 
Writer/Director: $500
 
Contingency Fund: $500- covers unexpected expenses or emergencies
Total Budget: $12,000
Thank You

If you believe in the power of storytelling and the importance of diverse voices being heard, please consider donating to our campaign. Your contribution will help us bring compelling stories to life and amplify the voices of underrepresented communities. With your support, we can create a platform for meaningful conversations and inspire positive change. Join us in bringing these important stories to the world by donating today. Thank you for your generosity! Thank you for helping us bring BIPOC sheroes, heroes, and theyroes to the next generation!
Alexandra N Whyte
Creator
Screenwriter
Neurodivergent
She/Her
Queer

Alexandra's passion lies in writing stories that feature BIPOC sheroes, heroes, and theyroes. She loves exploring diverse perspectives and creating complex characters that challenge societal norms. When it comes to genres, she enjoys writing in a variety of styles, including fantasy, thriller, horror, and drama.

She believes that representation matters and is committed to using her voice to amplify the voices of those who are often silenced. So, she strives to use her writing as a tool for advocacy and empowerment.

She's also a passionate advocate for mental health awareness and accessibility. She personally understands the unique challenges faced by those with disabilities and believes that everyone deserves access to the resources and support they need to thrive.
Curtis Michael Holland
Actor
Curtis Michael Holland is PHOENIX. Curtis is a BIPOC (Greek/Black/Indigenous) LGBTQIA2S+ global nomad, who has taught theatre for the past decade in Asia and the Middle East. He directs, acts, and narrates, mainly recording from his home studio on Hong Kong Island. Originally from Canada, he has experienced many different cultures around the world, picking up basic to intermediate proficiency in languages including Mandarin Chinese, Arabic, Italian, and French along the way. In addition, he specializes in accents, dialects, and character-driven stories.
Inyan Igmuthanka Bey
Actor
Inyan Igmuthanka Bey is SHU, the Egyptian God of Air. A veteran voice actor, voice work includes narration for companies and clients such as UPS, Ford, and hundreds of others. Film and TV work includes appearances in "Copland", "King of New York", "Carlito's Way", and "Fort Apache The Bronx". In upcoming Redfield Arts Audio productions, Inyan will play Captain Muerta in "Captain Kingston of the Spanish Main", and Charles Toussaint in "Rhapsody in Blood".
Jacqueline Youm
Actor
Jacqueline Youm is OSHUN, the Voodoo Goddess of Water. Jackie is a Senegalese American actor, lawyer, and French, English, Spanish, Mediation, and Negotiation teacher. She is passionate and insatiable when it comes to the arts. Some of her favorite theatre credits include Clarice Lyle in Consecrated Ground (Laurel Mill Playhouse); Stool Pigeon in August Wilson's King Hedley II (Dominion Stage); Adenikeh in Jocelyn Bioh's Nollywood Dreams (Round House Theatre); Marianne Angelle in Lauren Gunderson's The Revolutionists (Globe Openstage); Nora in Lucas Hnath's A Doll's House Part II (Silver Spring Stage); Romeo in William Shakespeare's Romeo and Juliet; Mrs. Cheveley in Oscar Wilde's An Ideal Husband (Sandy Spring Theatre Group); Mary Stuart in Mary Stuart (Zenith Players) and so many more. You can find many of her virtual productions on Youtube (Cestjackie): https://www.youtube.com/channel/UCvd4LWK9h1msuj9oeFXHtng | Instagram: @jy_artiste | Facebook: Jacqueline Elisabeth
"La langue est un théâtre dont les mots sont les acteurs." Ferdinand Brunetière
Kaleigh Kirby
Actor
Kaleigh Kirby is AISLINN. Kaleigh is a bi-racial actress with an almost spiritual appreciation for storytelling via the spoken word. Before there was written language, people told each other stories. My favorite stories are suspense, psychological thrillers, true crime and magic, world-building and love and elevation- basically the extremes of light and dark! Trained in music theater at UNC; former professional dancer and singer; JD CU Boulder Law.
Rachelle Riehl
Actor
Rachelle Riehl is BRIGID. Rachelle is your Fun Best Friend, Sassy Crazy Aunt, Nurturing Mother, or Maniacal Villain, all with a contagious effervescence that draws people in and makes them want to be a part of the journey she is on. Offering a wide range from Animation to Commercials, Narrations to E-learning. A native Californian transplanted to Boston via New England Conservatory of Music where she received a double Master's in Vocal and Opera Performance, currently residing in Portland, OR. After several years of moving back and forth auditioning in the world of Opera as both a full lyric and a coloratura soprano, she made her way back to my true love, Musical Theatre. Since making that change and has been seen on both the East and West Coast in numerous musical theatre productions as a character actor with impressive high notes and a sturdy belt.
Roshelle Simpson
Actor
Roshelle Simpson is GAEA. "The two things I love most in the world (other than my husband and children) are learning and laughing. The more I learn, the more I realize how little I know, the more I need to laugh it all off. I'm a professionally trained chef who owned and operated a Personal Chef business for nearly a decade. I'm a podcast junkie. My all-time favorite is No Stupid Questions by Freakanomics radio and I'll listen to anything by Malcolm Gladwell or Adam Grant. I'm fascinated by the ways humans interact with each other, both the good and the bad. I like to learn the science behind behavior and the way a good fictional story can expand our capacity for compassion and understanding. Reading works that make people laugh while imparting knowledge and encouraging compassion is my dream job. Otherwise, you can find me embarrassing my teen by dancing in public whenever possible or making my 6 year old laugh by giving her stuffies voices."
Sonja Mobley
Actor
Sonja Mobley is LILITH. Sonja was raised in the Land of Enchantment, New Mexico, where she grew up playing outside in the desert and developing a taste for green chile. After high school, she moved up and down the coast of California, studying writing, child psychology, acting, and the wine industry. But her passion for creativity led her to settle in Los Angeles for 10 years to pursue acting. This experience gave her a strong foundation for voiceover work, as she realized the power of communicating solely with the voice. Now, living in the Bay Area with her 2 kids and too many cats, she works on screenwriting and enjoys photography, drawing, hip-hop dance class, walking staircases, and communing with hummingbirds.
Cast!
Fri. April 14, 7:11 PM EDT
The contracts went out and we're one step closer to casting the lead! Stay tuned for more cast info.
Incentives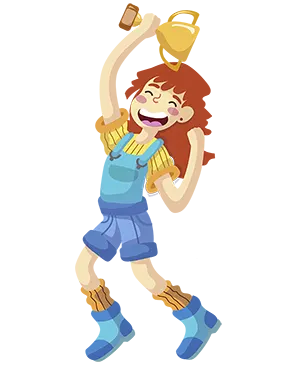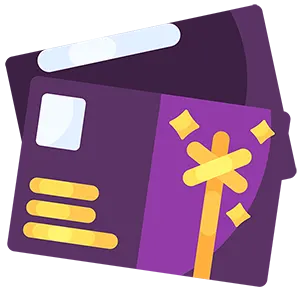 personalized thank you postcard sent digitally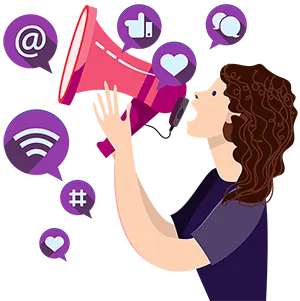 the full audio drama + shout out on IG, website, and campaign page
Autographed Artwork
($50+)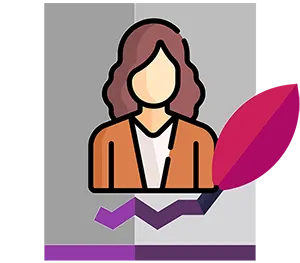 signed digital artwork + the full audio drama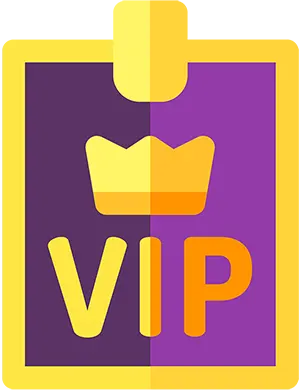 sit in on 1 virtual table read of your choice + early access to pilot episode + special message from a Divine Goddess or God + the full audio drama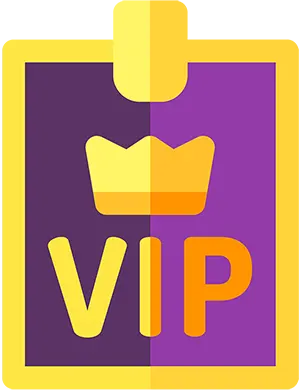 name in credits + autographed soundtrack + BTS access + the full audio drama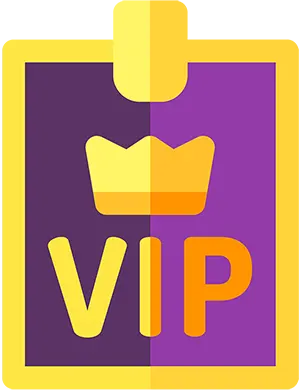 private virtual listening party with the cast + private online community + q&a with the creative team + autographed copy of pilot script


Thank you for reading. Thank you for your support. Thank you for caring.
Thank You!