The Hour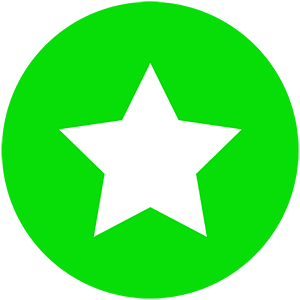 This campaign has ended. It raised $6,540, reaching its minimum goal.
Our story shows the difficult and often hidden journey of healing after domestic abuse; showing others that they are not alone in their struggle.
The Hour
Film
Logline
After escaping an abusive relationship, a young woman on the edge of breaking, struggles to overcome her trauma and begin anew.
Synopsis
The Hour is a short film drama about the difficult journey of self reflection and healing from emotional trauma and PTSD. At first a young woman, on the brink of suicide, seeks help through her family and therapy; where she begins the difficult journey of recovery.   
Over the course of the story we see her realize that she is not alone in her trauma and that with help it can be overcome. She finds the courage to open up to her family about the abuse and finds the strength to move out on her own to begin the journey to rediscover the lost pieces of herself.

The Hour is unique because not only will it have an all female and non-binary crew, but it will also be fully produced and edited by an all female and non-binary team.  Even in 2023, the Film Industry is still heavily male dominated, and we want this project to be represented by the voices that it most affects.
Too often in film, we see woman as the victims of abuse, but we never get to see the true healing journey. It is one that takes time, courage, and resistance.
I am a survivor of domestic violence and the difficult subject matter of this film is sharing a piece of my hidden story. Through my healing I came to realize that far too many women either endure their trauma or struggle to heal in silence. 
1 in 4 women are victims of abuse and often go unheard. This story is one of healing, redemption, and a reminder that you are not alone.  Discovering that I was not alone was such a vital part of my healing journey.  I want to spread this message to all those effected by the same.
It is not only important to tell an amazing story; it is imperative that the story look and sound amazing as well. This means hiring industry professionals to help us accomplish that. Our funds will go towards:
Cast and Crew
Equipment Rentals
Securing Locations
Creating a COVID-safe set
Editing and Post-Production Services
Meals and Craft Services 
At $10,000 we are able to make this short film, but certain things will have to be cut to do so. If we reach higher funding, we will secure a stronger future for the short film:
+ $1,500 - Professional color grade & sound mix
+ $2,500 - Covers festival submissions and fees
+ $5,000 - Allows for higher-tier equipment and production design
+ $7,500 - Secures dream locations and sets
+ $10,000 - Repays donated services and favors
Thank you so much for taking the time to learn about our project. Your contribution means the world to us and brings us that much closer to making this dream a reality. Thanks again, and we'll see you on the red carpet!  
Follow us on instagram for more updates and media posts @thehourfilm
Molly Flanagan
Creator/Actor
Molly Flanagan, writer, producer, director and lead actress of The Hour, has always had a love for creating. From a young age she sang in community theatre musicals and was known in school for bursting into song at any given moment.
Molly began her artistic career by earring her Masters of Music, as an Opera singer in Chile. During that time she sang as a soloist in numerous concerts, operas and musicals around Latin-America and across Europe. After starring in the Chilean TV pilot, LA GRINGA, directed by Hernán Rodríguez, her love of film was ignited and she redirected her life to Los Angeles.
Molly has hit the ground running, starring a number of films, notably Susumu Kimura's award winning film SUBMITTAN, which is currently streaming on DUST network, and other films such as D.C. Down, and the recent viral sensation The Mean One.
Molly's drive and passion has led her to begin writing and producing. Most recently her film, TAKE THE SHOT, a comedic western mockumentary, took the Audience Award nominee for its selection in LA's 48 Hour Film Festival. She was also the assistant director for a comedy short, SORRY I'M SAD, which has been nominated in The SXSW Film & TV Festival.
Maddy Murphy
Producer
Maddy Murphy is our producer, in addition to being an actor, writer, and director from New York. CEO and founder of production company, Mind the Gap Media, she has always loved to create her own work and help others do the same. Most recently, she was the producer, director, writer, and star of "Loosen Up: The Short," a film that is currently making its way through the festival circuit. She is thrilled to get the opportunity to work on such a meaningful project and looks forward to shedding light on this challenging subject, helping give people a better understanding and awareness of domestic violence and its impact.
WE DID IT!!
Fri. June 16, 12:45 PM PDT
WE DID IT!!!! Thank you all so much for making this possible! Because of your support we are making this film happen!!
Thank you! Thank you! Thank you!
We are going to start moving forward with this project and I will be keeping you all up to date!
Our next steps forward are the following:
Location scouting
Finalizing our amazing team of creatives
Story boarding
Casting
Finalizing filming dates
Your contribution will be going to location rentals, payment of cast and crew, craft services, post- production, and so much more!
Thank you again from the bottom of my heart!
I can't wait for you to see this final product!
Only 2 days left!
Wed. June 14, 5:16 PM PDT
Hello everyone!
We only have 1.5 days left!! The campaign ends on Thursday morning at 10 am!
Let's try and get to 100 supporters by the end of tomorrow!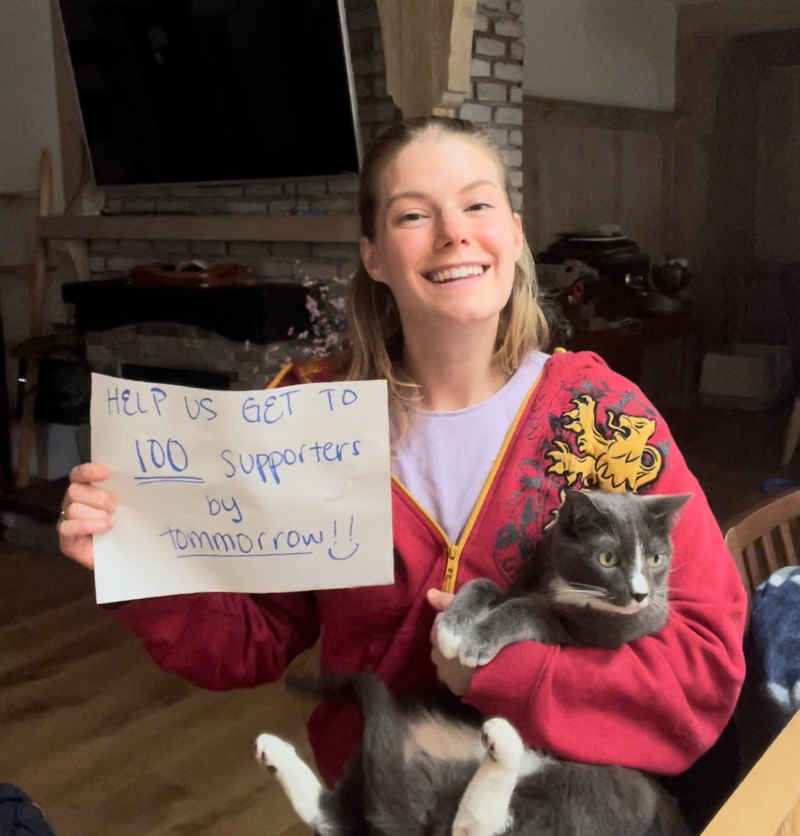 (Meet my sweet boy, Alphonse)
Thank you so much again for all of your support! :)
Live on the Hollywood Blvd Walk of Fame
Tue. June 13, 2:11 PM PDT
Challenge accepted and we went live on the Hollywood Blvd Walk of Fame!
If you missed it no worries, check out my Facebook for the livestream:
www.facebook.com/molly.k.flanagan 
We only have 2.5 days left! YOU all are making this film happen. We cannot make it without YOU!
You have already given so much, but I would like to ask you a favor. Tell 2 people you know about the campaign and encourage them to contribute, with any amount, it will make a huge difference!
We are almost to the finish line! Let's finish strong!
Enjoy the opera on the Hollywood Blvd Walk of Fame! :) 
Opera on Hollywood Blvd Walk of Fame!!
Sun. June 11, 8:34 AM PDT
Hello everyone!!
Since we reached our minimum funds with the Dare Me to Sing Challenge, I will be accepting the challenge of singing opera live on the Hollywood Blvd Walk of Fame!
I will be going LIVE on TUESDAY, June 13th to complete this challenge so look out for our live video that day!
Thank you again for making this happen! There are still a few days left of the campaign, and while we've reached our minimum goal of $5,000 we still need to raise more to get to the finish line!
Let's keep it going!
We made our MINIMUM!! $5,000
Fri. June 9, 7:53 AM PDT
We made it to $5,000!! Thank you all so much!
I will be singing opera on the Hollywood Blvd Walk of Fame live!! Challenge accepted!!
Thank you all so much!!
We are SO CLOSE!! $295 away!
Thu. June 8, 8:44 AM PDT
Hello everyone!!
We are only $295 away from our $5,000 minimum!
Help us make this happen!!
Thank you!!
DARE ME TO SING!!
Tue. June 6, 7:58 AM PDT
We have another Challenge!!
We are so close to our goal that I had to do this one!

Dare me to sing! Once we raise another $300…. I will sing opera LIVE on the Hollywood Walk of Fame!
Wanna see this dare happen?
$1,860 Raised!!
Thu. June 1, 8:26 AM PDT
This is amazing!! You all contributed a total of $930!!
And with our matching donor we have raised a total of $1,860 in two days!!
I am so grateful and amazed at the response to this challenge!
If you missed this challenge, don't worry, we still have a bit more time in the campaign! So be sure to check it out.
Thank you again to everyone!
We are almost there!!
Wed. May 31, 6:00 PM PDT
We only have 6 hours left and we are at $810 of $1,500 of the matching donor challenge!!
We can do this!!
Donor Matching Challenge!
Tue. May 30, 7:57 AM PDT
Great News! 
We have a Matching Donor Challenge!!! Every contribution that comes in will be matched by a generous supporter dollar for dollar up to $1,500. We have until Wednesday night at 11:59 pm to unlock these additional funds. 
And we are live!
Fri. May 19, 3:39 AM PDT
What an incredible first day! So thankful to all of our contributors. Can't wait to see where the next 29 days of the campaign will go!
TOGETHER we are making this film a reality.
Incentives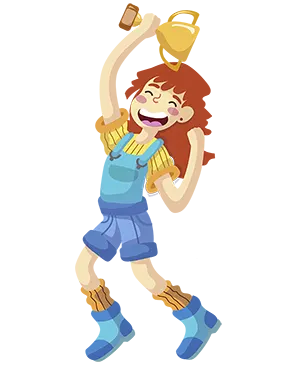 Social Media Shout Out
($10+)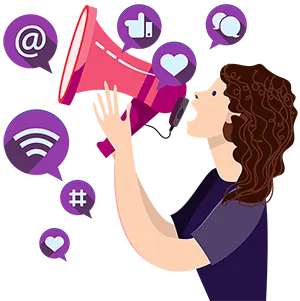 Get a shout out on social media. Follow us on instagram @thehourfilm
Custom Video Shout Out
($25+)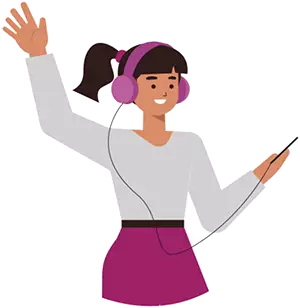 We'll make a personal video and post it on social media. Follow us on instagram @thehourfilm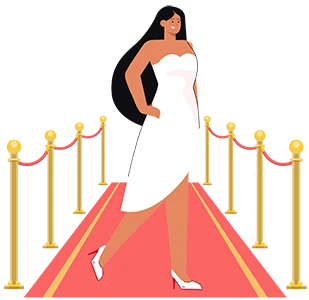 Get your name in the thank you credits! Includes all previous incentives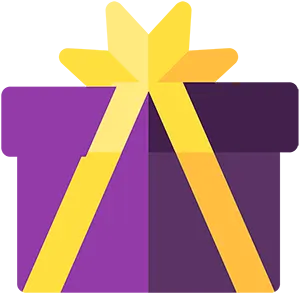 We'll send you a button especially designed for The Hour. Includes all previous incentives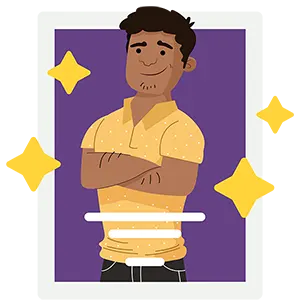 We'll send you printed artwork that is used on set at the end of the film. Includes all previous incentives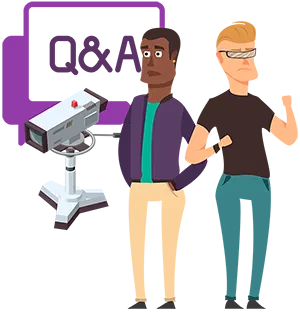 Join us for an hour-long Q & A with the team after the release to see how we made this short film. Includes all previous incentives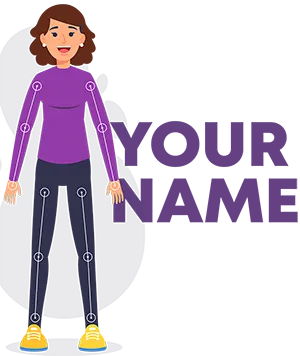 Leave your mark on the story by renaming one of the women in group therapy! (Subject to approval of course...) Includes all previous incentives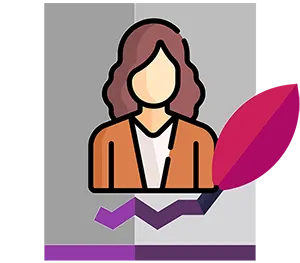 Receive a signed poster by the cast and crew. Includes all previous incentives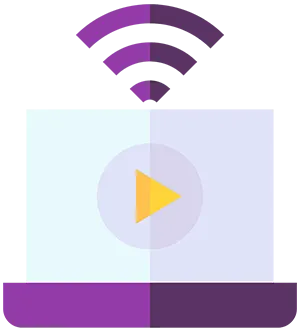 We'll send you a DVD of the short film once we are finished! Includes all previous incentives
Associate Producer Credit
($2500+)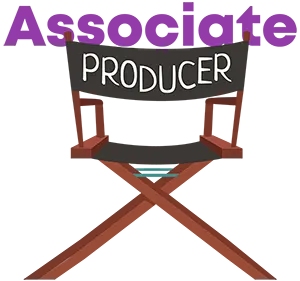 Get your name in the credits, plus all previous incentives!
Executive Producer
($3500+)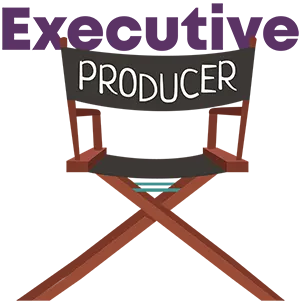 Executive Producer credit, plus all previous incentives!


Thank you for reading. Thank you for your support. Thank you for caring.
Thank You!