The Burden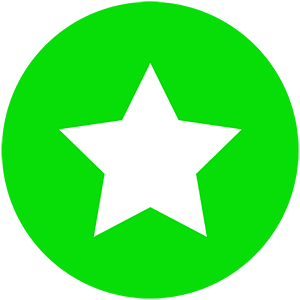 This campaign has ended. It raised $18,150, reaching its minimum goal.
Educating non-Black people on why they can't use the N-word. The Burden is written, directed and produced by Black women. The film explores themes of justice, race, as well appropriation vs appreciation. Casting & Crew will be LGBTQIA+ inclusive.
The Burden
Film
Story
When culture vultures apply for citizenship on a new planet colonized by Black people, three judges must decide how to deal with folks who want everything but the burden.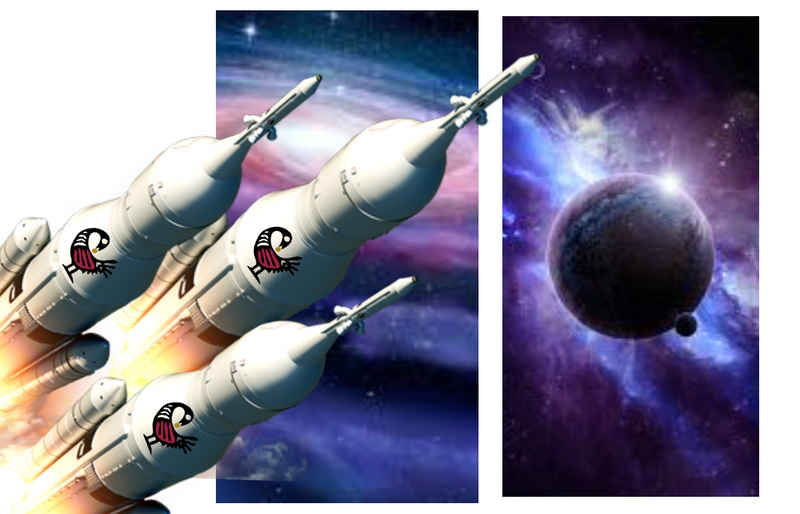 Synopsis
Immediately following the election of another racist president, a group of wealthy Black people pooled their money together to take all willing Black people of Earth to a new colony they built in the Andromeda Galaxy called New World Sankofa. In order for non-Black people to gain citizenship they must go through a series of immigration-like steps; concluding with a formal hearing in front of a tribunal.  
We open on one tribunal hearing of a non-Black man's case.  He's proven he's well versed in Black culture...and then they learn he's a perpetual N-word user. The tribunal judges attempt to reason with him to no avail; realizing he's more appropriator than appreciator--a classic culture vulture. The judges have technology up their robe sleeves, though.
Funding
 $15,000 is the minimum amount we need to raise in order to keep the money raised. $15,000 will cover our production costs only. In other words, we'll be able to shoot for three days and pay our production costs such as shooting labor, the location, food, set design, wardrobe, camera equipment, COVID safety, lighting gear, etc. 
If we raise $28,000 we'll be crying and hugging people at random! This goal ensures we have enough for both production AND post production costs.  This will include all of the production costs above as well as post production: Editing, paying a colorist, VFX (virtual effects), music, closed captions, etc. Basically this will mean we can truly finish our film.
Finally, if we hit our stretch goal of $30k we'll be able to add some sci fi magic to woo our audience even more. (I'm intentionally being vague about this magic.)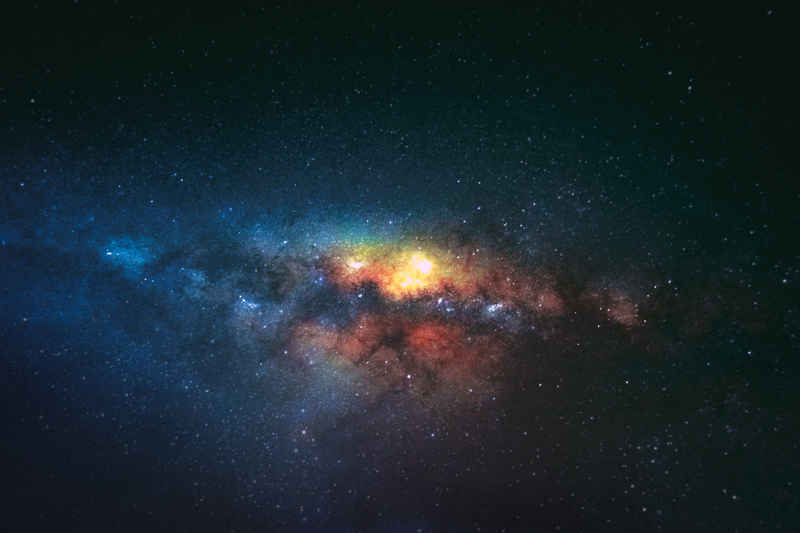 Director's Statement
The Burden came to me after overhearing a group of non-Black folks yelling the N-word (not the HARD ER so they thought they were being cute) in an Instagram story.  Hearing them using the word compounded with the powerlessness I felt in that moment were the impetus for The Burden. For the first time, I understood a writer's power. I wanted to reach into the chests of every non-Black person who had ever used the word or appropriated the culture and help them understand what the burden truly feels like. I took the original script to a storyteller's workshop and it was there that a friend and fellow storyteller encouraged me to turn this into a film. 
This film is filled with so many firsts for me. This is my first script I've ever written. It's my first executive producing gig and my first time directing - which is why I'm geeked to have an experience team behind me, helping bring this to life!
I'm so excited to step into this new world. I am falling more and more in love with the idea that I get to make this film exactly how I've always imagined it to look. I've assembled a talented and seasoned crew of veteran filmmakers who dig exactly what I'm trying to achieve and are game to put something out into the world that I hope we'll be talking about for a long, long time.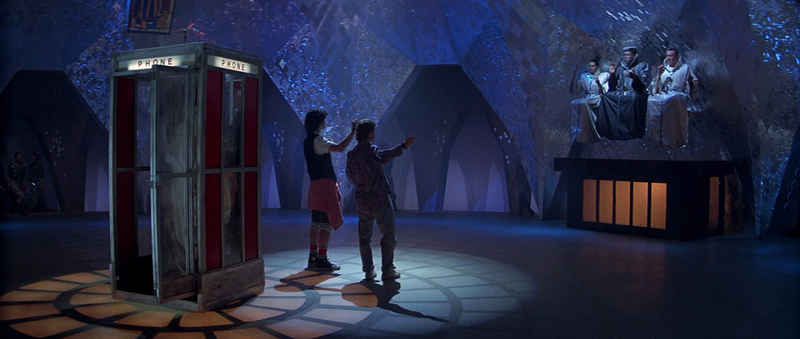 The Nitty-Gritty
The Future...Once we've completed the film festival circuit my dream is to see The Burden thrive in a classroom setting. I believe this film's message is relevant, and universal. 
Thank You
There are so many reasons why people donate to film campaigns:  Possibly you love the concept, or you wanna see your name appear in the credits, OR you used to use the word and would like to step onto the path of being a better human being…OR you want to support someone in the cast and crew. Whatever the reasons, we want to thank you for helping bring this little Afrofuturism baby into the world. We desperately need sci fi/fantasy stories that center Black people.  The future thanks you. 
Tish Arana
Writer, Director, Executive Producer
Tish Arana is an LA-based actor and writer. Forever a fan of Octavia Butler, she loves writing stories that center Black people in science fiction/fantasy. She wrote and will direct The Burden. This is her directorial debut! 
Kalilah Robinson
Director of Photography
Kalilah Robinson is an award winning cinematographer and filmmaker. Born and raised in Bermuda Kalilah attended Stanford University where she studied Psychology and Film Studies. A growing interest in the film industry led her to a film production course in Los Angeles where her love of the motion picture camera was born.
In the years following university Robinson worked as a freelance filmmaker on numerous projects ranging from music videos, web series and commercials, to reality TV, documentaries and narrative feature films. In the fall of 2010 Robinson founded Somers Isle Productions, an independent production company dedicated to the development of film and television projects about Bermuda's rich cultural heritage.
Experienced in a multitude of positions in the industry, cinematography has always been Kalilah's abiding passion and it is cinematography that has taken her from the bay area, to London, Lagos, Paris, Bermuda and back again. Currently, Kalilah is bases out of Los Angeles, CA where she continues to freelance as a Cinematographer and Producer.
In 2016 Kalilah graduated from The American Film Institute's cinematography masters program. In 2017 she was a Film Independent Project Involve Cinematography Fellow. And in 2017 Robinson's AFI thesis film, LAWMAN, which she shot and co-produced won the ViZio + Dolby Vision Cinematography Award.
Brandi Nicole
Producer
Brandi Nicole is a feminist filmmaker, performer, and artivist whose work centers on Black women in all their layers and complexities. ​
While she started off as an actor, Brandi fell in love with the storytelling process after writing & producing MUTED, a short film about media discrepancy when a child of color goes missing, that was acquired by HBO and to date has just over 171k views on YouTube via Issa Rae's #ShortFilmSundays. She followed that up by making ALOHA, a short film awarded the Emergence Filmmaker Grant and based in part on her experience of developing H.E.L.P. Syndrome, a life-threatening complication, while pregnant with her third child. A proud HBCU grad, HBO Writers Program alum, and sexual assault survivor advocate, her goal is to use story to spark discussion, create community and help facilitate empathy and healing. These efforts are underway with her latest short film SPIN, a prelude co-directed by Jen West, to what they hope will be their first feature.
Currently a staff writer and recurring character on season two of Showtime's YOUR HONOR, Brandi splits her time between Memphis, Atlanta, and Los Angeles, and has her eye on adding New York to that list very soon! When she's not spending time with her sons, you can find Brandi pole dancing, baking delectable cookies, belting showtunes for Broadway shows in her kitchen and railing against white supremacy in all its insidious forms.
Stacia Muse
Production Designer
Stacia Muse is an experienced designer with a demonstrated combined history of over ten years working in the fashion, interior design, and entertainment industries.
As a Fashion Design Alumni of Otis College of Art and Design, she is dedicated to creating exceptional results and providing innovative solutions, with integrity. Stacia has a strong background in the arts, dedicated to sustainable design, and is focused on contributing to a lifestyle driven community.
She worked on Portlandia. She's cool.
Puppett
Editor
Puppett (they/she) is a non-binary queer filmmaker and actor with a focus on character-driven genre and dramatic comedy.

Born in Washington DC, Puppett grew up in Maryland and Pennsylvania before landing in Los Angeles to work in Film & TV. While placing female and queer characters in leading roles, Puppett's stories reflect their Jewish upbringing, and include themes around identity and belonging. 

Puppett's work has been featured on USA Today, HuffPost, and Out.com, and screened in 55+ film festivals around the world. Their background in post-production/editing makes them especially attuned to what coverage is necessary and how to shoot a scene efficiently.

They directed an episode of the Emmy-Nominated series RAZOR TONGUE, from show-runner Rain Valdez (LOPEZ, TRANSPARENT), which also garnered a Special Recognition Award from the GLAAD Media Awards.

Puppett's professional directorial debut, WEDLOCKED, penned by Guinevere Turner (AMERICAN PSYCHO, THE L WORD, CHARLIE SAYS), collected festival awards and secured SVOD and AVOD distribution (starring Beth Grant, Sally Kirkland). Her short film GLENDA, a love letter to TWIN PEAKS "25 years later," premiered at the 2016 Slamdance Film Festival.

Puppett's parody trailer  #HiddenFences, inspired by the Golden Globes errors of 2017, was viewed over 3k times in its first 24 hours online. Following the Parkland school shooting, they produced and edited Too Many Bodies, a music video dealing with gun violence in America. The video leads viewers to a  website with resources  for survivors and loved ones as well as information on advocacy and voting for common sense gun laws. 

Most recently, Puppett directed a narrative podcast about an equitable future and a short form comedy series about dating (or not dating) during the pandemic. They are also developing several projects, ranging from a suburban goth drama to a horror comedy about gentrification, all of which center female and LGBTQ protagonists. 
Shea Harris
Assistant Director
Houston native, Shea Harris, currently resides in Los Angeles, CA to create her mark in the film industry. Shea directed the popular, new media, YouTube series Wade's World for two seasons, which awarded her the "Best Director of a Drama Series" title at the 2018 GLOW TV & Film Festival. She has interned for F. Gary Gray's FENIX Studios under the Executive Assistant in Development. Most recently, she served as Assistant Director of the short film Silent Screams which is currently in the festival circuit. Shea shares her time between directing projects and perfecting the art of writing. 
She is writing her first feature film, Yelling Love, which she hopes to
produce next year.

As a Texas Southern University graduate with a B.A. in Radio, Television and Film and motivation to change the world, it was then that she was certain of her calling. Having a profound passion for her craft, Shea started Mustard Seed Films to focus on creating quality content with poignant stories and purpose, despite any unfavorable circumstances, honing the company's scripture, Matthew 17:20.
 
Outside of her creativity, Shea enjoys spending time with her family and giving back to others.

She is an advocate for eradicating homelessness and frequently volunteers with Los Angeles' My Friends House nonprofit organization in feeding and providing day-to-day living necessities.
This, much like everything in her life, has served as inspiration for the type of shows and films she wants to create. She is also an advocate for the National Alzheimer's Association shedding
light on a disease that hits home for her. Shea has zeal to tell stories that change the narrative and challenge the status quo to give a voice to the voiceless. She believes that by starting with
one small act, she can ultimately make a huge impact in the world.
Caitlin jones
Casting director
Caitlin has worked on hundreds of commercial castings since getting her start in 2008. Her passion for casting expanded into the television and independent film genres. Winning the 2020 CSA Artios Award for Best Casting of a Pilot/First Season Drama.
Caitlin's work reflects her commitment to champion equity, inclusion, and casting that accurately reflects the modern world in which we live. Working as Associate Casting Director for FX's POSE by Ryan Murphy, Caitlin helped feature the most inclusive and authentic LGBTQ+ cast on television.
​
Caitlin is a proud member of the Television Academy, Commercial Casting Directors Association, The AICP, and Casting Society of America's Diversity Committee and since 2016, Caitlin has served the CSA as a member of the Board of Directors. In November of 2020, she was elected as VP of Communications for the entire Casting Society of America.
April Grier
CASTING ASSISTANT
April D. Grier is a recent alum of the Casting Society Training and Education program. As an aspiring casting director, April is excited to assist in casting THE BURDEN.  She has worked as a project manager for a media production company, receiving first hand experience in casting commercials and working directly with actors, cinematographers, directors, and voiceover artists. She currently serves as an Adjunct Faculty member of Rutgers University-New Brunswick in the Africana Studies Department where she teaches a course on the film director Spike Lee, Black Experience and Film Medium, and Afromusicology. She has also taught Race, Class, Gender and Schooling and Race in Today's World.  
Our 1st Film Festival!
Fri. September 1, 8:27 PM PDT
Y'all (heavy on the twang!) 
We are officially kicking off our film festival journey for The Burden with Raza Cósmica, a science fiction festival in San Antonio, Texas!
I was raised in the Lone Star State so this feels a lot like kismet. And the icing on the cake—The Burden was selected to screen in the Excursions in Afrofuturism block.
You can reserve your free tickets for the Saturday, October 14th, 4:00pm by going to https://www.eventbrite.com/e/raza-cosmica-a-constellation-of-latinx-sci-fi-cinema-tickets-694209628687?aff=oddtdtcreator
We're honored to be a part of a festival that celebrates Black storytelling. Our Saturday program will be exploring Afrofuturism, memory, and resilience which sends me, y'all! 
Somewhere Octavia's gotta be cheesing.
Our Trailer
Fri. May 26, 4:43 PM PDT
Post is officially done friends!
Next plan of attack: film festivals! 
As always we'll keep you all posted on where and when we premiere. In the meantime, we're jazzed to share our teaser trailer edited by Jazmine Bunch. You can find her and her work on Instagram at @fireaesthetics_. 
https://vimeo.com/tisharana/theburdentrailer?share=copy
We Have a Movie Poster!
Thu. March 16, 2:48 PM PDT
Movie Poster Designer: Jennifer West
We've been quietly tinkering away in post and while all that magic has to stay under wraps, I was geeked to finally get to share this.
It's Cutting Time!
Tue. November 29, 8:37 PM PST


I wrote The Burden in the summer of 2019.

I shot The Burden in the fall of 2022.

Knowing this, I giggle when people ask me if the film's ready to watch.

Editing gonna take a bit, y'all.

I recently had a chat with our Editor, Puppett and they were kind enough to walk me through the timeline gist.

First, an editor has to sync the footage with the sound. Then the editor consults the Script Supervisor's meticulously detailed notes (Hire Brad Rhone, fellow filmmakers. He is the truth.) and starts to build out the rough cut. This is what I like to refer to as the "Frankensteining Part." The editor has to find the different scenes (because no one shoots in perfect order) and different takes and start to build the story. This takes a precious minute or two because there are so many choices! There are so many great takes! There are so many moments where one actor could be speaking, and another actor has a reaction that ABSOLUTELY needs to be included. I do not envy Puppett when they reach this part. I don't know how you choose when every take was a 10.

Once P finishes this part, they've got a rough cut on their hands that they'll share with me. If I dig it then we can lock film. Then we take that rough cut to composers and we cross our fingers and hope some dope ass musical fairy is enthralled with the film and wants to add their mojo to the mix. I already have a pal, Ryan Willis, working on an original song for the film. We fancy and ready to be fancier.

We'll also work with our VFX Supervisor at this time, a colorist… a whole slew of post people who are charged with bringing the THUNDA.

Editing takes a hot minute. You know it's KILLING me. We've come so far. I just wanna see it!

My meetings with my voiceover stars begin this week. I'm also taking this time to balance the budget…look over the damage that was done the weekend we shot. I'm frugal AF so I'm trying really hard not to implode. Pray for me.

Stay tuned for picture lock. It'll be here before ya know it. ; )
That's a Wrap!
Tue. November 15, 9:04 PM PST
We have officially wrapped on The Burden and I'm an official director!
I'm still in a bit of shock. The whole weekend was surreal. We had the most amazing crew and cast. Everyone brought their A game and a good attitude and it was just…perfect. We were so incredibly diverse… I am so inspired by these folx who came together to make a kick ass sci-fi story. I am inspired.
From the bottom of my heart: we truly couldn't have made it this far without the generous support from each and every one of you. I thought about you all as I walked into that soundstage each day. We were able to pull off something really special and it was because of you who believed in this project.
Thank you so much for helping this story come to life and helping create the short film of my dreams. Your support and belief in this film mean the world to me and the rest of our team!
Enjoy a special sneak peek into some of our behind-the-scenes photos below.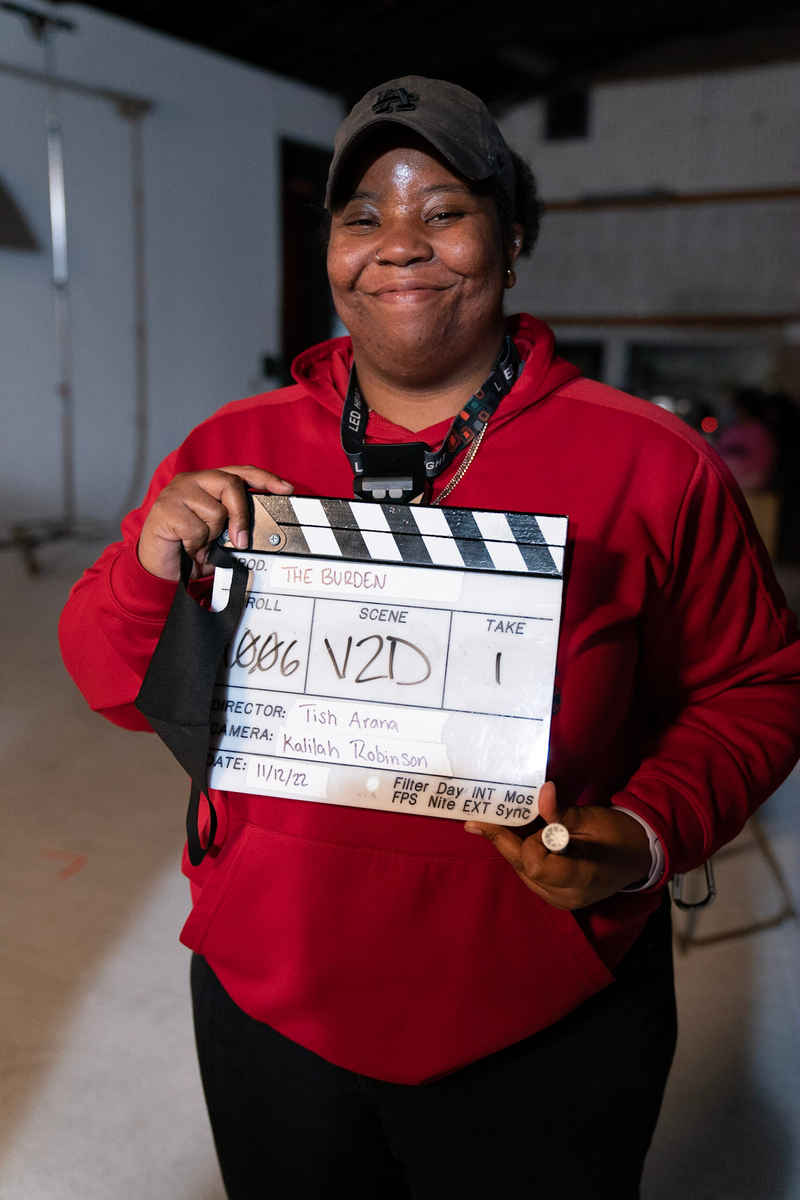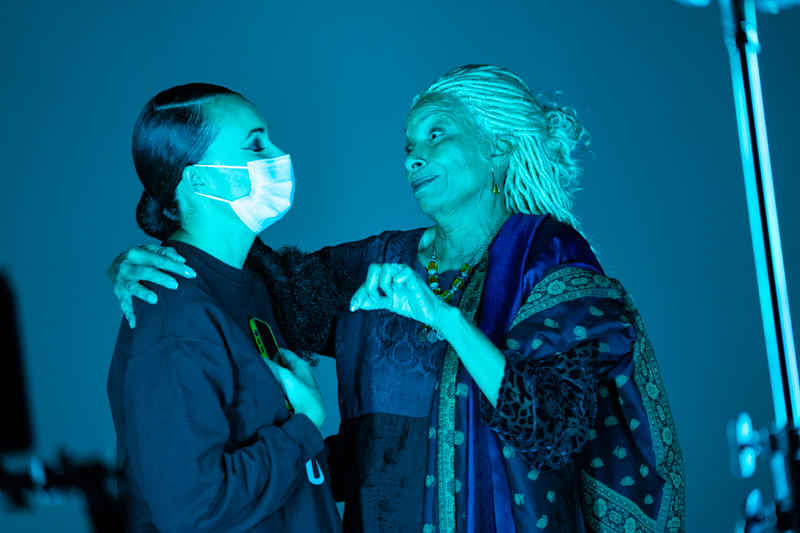 BTS Photos by Stefania Rosini and Kris Miranda
Again, thank you soooo much for your support! Stay tuned for more updates as we enter into post-production very soon!
See y'all in the future!
Tish Arana
(Writer, Producer, Actor, Director)
9 Days
Wed. November 2, 10:29 AM PDT
Have you missed these?
We are nine days away from shooting this wonderful film and I am bouncing off the walls y'all. It's definitely been busy and hectic, but it feels great. I've been referring to it as 'The Great Frenzy'; loving most of every moment.
I have been meeting with the cast to go over their parts while Brandi, our Producer Extraordinaire, has fully ramped into gear and is busy putting together the full shooting crew and working with our beloved SAG-AFTRA union to make sure everything is in place and ready to roll. I could not be more grateful for this woman. She is a spectacular business woman. Carrying a production such as ours isn't for the weary! I'm so proud of what she's built. She's ensuring we're running a tight, fair, and respectable ship and that my friends is priceless.
My Director of Photography, Kalilah, and I met up with the good people at Zeiss and will be using the COOLEST camera lenses for this project. We were given a tour of the Los Angeles office "museum" and then Kalilah was allowed to try out all of the different types of lenses. I sat back and marveled; my only contribution was naming two of the supreme lenses "Bertha" and "The Rock." If you know me, you know this is on brand.
Stacia, our Production Designer and Costumer, is pulling double duty and WINNING. The set she designed and is building is so flipping cool and smart. She knows how to give you the most..within budget. I've told her no more than 50 times already that I love her. She designed and is sewing (with the help of an assistant) many of the outfits you'll see in the film. Are y'all getting the tingles yet?
When Brandi and I first started putting this project together we came up with the motto, "Volunteers Not Recruits." We wanted to make sure everyone who was a part of this project was excited about the script because we knew it being a short and low-budget, we wouldn't be able to pay people like a studio would. We have definitely stuck to and found such people. I really love this team of mine. I am so proud of the talent they're bringing. I'm so proud that they see the potential of this film.
We have fittings and meetings and set builds happening this weekend. It's taking off so my online presence will start to dwindle. The next time you hear from me we'll be wrapped and starting on post. Three years… it's been three years and I'm finally here!
Thank you once again for believing and supporting this project. I can't WAIT to show you this film of ours.
xo,
Tish
Thank You!
Fri. October 7, 4:03 PM PDT
Now that the campaign has ended the Support Our Story Team has shared the final total. After they take their fees, The Burden Team will net $17,198! 
When we met our goal of $15k, it ensured we'd be able to shoot the film, but in order to complete the film we had to raise $28,000. 
Time for the great news.
My mom and dad have graciously given us the remaining funds!!! THE BURDEN IS FULLY FUNDED! So now we've hit the ground running to hire the remainder of our crew and our talent. The next few weeks will consist of casting, production meetings, costumes and set building. Now the fun begins.
I want to thank each and everyone of you for supporting this. I shared a video on our IG page @TheBurdenFilm expressing my gratitude: https://www.instagram.com/p/CjbgBm7DZRX/?hl=en
Talk more in the future! 
Winding Down
Wed. October 5, 9:09 AM PDT
"We are, each of us, a multitude. I am not the man I was this morning, nor the man of yesterday. I am a throng of myself queued through time. We are, gentle reader, each a crowd within a crowd."
— Josiah Bancroft, Arm of the Sphinx
We have less than 24 hours now. It's been a journey y'all! I'm feeling all the emotions and can honestly say I am definitely not the woman I was at the beginning of this campaign or even this morning! (My child has the day off from school…It's been interesting.)
While the crowdfunding part of this may be winding down, we're just getting started. We're reaching out to actors, we're finishing the shot lists, we're hiring VFX supervisors. Things are moving!
Right now it's all surreal. I'm taking it all one day at a time.
Yesterday we raised over $1,250. I have no idea what today will bring, but I'm grateful for it all.
Thanks friends, family, and space folx.
PS Happy Black Speculative Fiction Month!
What a Difference a Day Makes
Tue. October 4, 7:54 AM PDT
"Writers use everything. We can't help it. Whatever touches us touches our writing." ~ Octavia Butler
We're almost there, Space Folx & Friends!
This month has been surreal. I wrote this script's outline in an almost manic state. I can still feel what it felt like in that moment to hear the N-word flying out of the mouth of someone who had no business saying the word. I also remember the adrenaline that pulsed through my body when the words started flying onto the page. I was going to to "break it down so it could forever be broke."
"I wish America loved Black people like they love Black culture" Jalen Rose
Next month my crew and our actors will gather and finally make this world. Those words I wrote way back in the summer of 2019 will finally breathe. 
Thank you all for making this happen. You all helped me do this and it has been the greatest gift I have ever received. With one day and some hours left, 148 of you swooped in to show your support. We've reached 60% of our goal!!! Thanks for cheering me on. Thanks for supporting my dream and definitely thank you all for helping me stick it to the culture vultures! 
I am tickled by some good social commentary and can't WAIT for you to see this. 
Puppett, Editor
Mon. October 3, 8:20 AM PDT
Last, but never least it's time to meet Puppett, Editor of The Burden.
Puppett (they/she) is a non-binary queer filmmaker and actor with a focus on character-driven genre and dramatic comedy.

Born in Washington DC, Puppett grew up in Maryland and Pennsylvania before landing in Los Angeles to work in Film & TV. While placing female and queer characters in leading roles, Puppett's stories reflect their Jewish upbringing, and include themes around identity and belonging.

Puppett's work has been featured on USA Today, HuffPost, and Out.com, and has been screened in 55+ film festivals around the world. Their editing work specifically has screened around the world, including top tier festivals including:
Tribeca
Slamdance
Indy Shorts International Film Festival
American Black Film Festival
Outfest
Cucalorus
If you want to follow Puppett's work you can find them on Instagram @puppetthappens and remember you can check out their video on our Instagram Page @TheBurdenFilm
Dawn Coleman, Makeup Artist
Fri. September 30, 10:54 AM PDT
For our next #FemaleFilmmakerFriday share, we have Dawn Coleman, our Makeup Artist.
Dawn and I met on one of Brandi's sets years ago. She did the makeup for Aloha and I was so impressed with her work I started following her on Instagram. I've kept track of her over the years so when her name popped up on one of our production calls I smiled.
In our first meeting, Dawn grew real serious, real fast and said she wasn't interested in playing it safe with what you typically see makeup-wise for Black people in Afrofuturistic worlds. Her ideas are forward-thinking, fresh, innovative, and just plain dope. I can't wait for you to see what this woman is cooking up for this film!

If you wanna keep up with Dawn you can find her on Instagram at @LadydMakeup.
Remember you can check out her video as well as Kalilah's on our Instagram Page @TheBurdenFilm
Space Adaptation Syndrome: Look Mom! I'm on a podcast!
Fri. September 30, 8:41 AM PDT
Remember when I previously mentioned I would be on a podcast to talk all things Afrofuturism on TV as well as the film? Welp! Here it is in all its glory.
M. Foss is my favorite kind of doctor. She's the PhD variety who teaches TV Criticism at the college level. Four score and four seasons ago (did it work? if it didn't, don't tell me) she created one of my favorite podcasts, The TV Doctor-- a podcast that enables her to prescribe TV shows to her audience, give second opinions (from her guests) and basically allow folx like me to geek the heck out each week.
These are the notes from Episode 39: Afrofuturism in Television
Join the TV Doctor on a journey into light, time, space, and place. Amongst the stars we go, with a raised fist! It's time to talk Afrofuturism, y'all!
NOTE: You'll notice a little voice in the background during my chat with my Second Opinion. That's her daughter, who was present during recording. If you find yourself distracted by it, find comfort in the knowledge that her little ears were open while the grown-ups were discussing liberation.
Instructions from the pharmacist:

Support here: https://supportourstory.com/the-burden

Watch this: https://www.youtube.com/watch?v=LyMAu1goIMU

Read this: https://bessiestringfieldbook.com
If you'd like to listen I'm sharing the link below.
https://podcasts.apple.com/us/podcast/space-adaptation-syndrome-afrofuturism-in-television/id1481869746?i=1000581089692
(Also take a look at her site. She has the best merch. I'm constantly rocking my "Counter Hegemony" green shirt. ) https://www.thetvdoc.com/who-is-the-tv-doctor
Kalilah Robinson, Cinematographer/DP
Fri. September 30, 7:08 AM PDT
For today's #femalefilmmakerfriday posts we're highlighting two members of the team: Our Cinematographer, Kalilah Robinson and our Makeup Artist, Dawn Coleman.  
First up is Kalilah, a graduate of Stanford and The American Film Institute's masters program. She's also a Film Independent Project Involve Cinematography Fellow!  She's a Film Independent award-winning cinematographer, a producer, and a filmmaker.  
Kalilah's resume is extensive. She's been a camera operator for The L Word: Generation Q, The Dead Girls Detective Agency, Obi-Wan Kenobi: A Jedi's Return, and the short film, Lawman—a film based on Bass Reeve, the first African American deputy. 
Kalilah has been such a blessing to this project. Her filmmaking knowledge is unparalleled. She also asked if she could be a part of the entire creative process from the costumes to the post-film colorist discussions. She's a sci fi geek and then some with a long memory when it comes to iconic sci fi cinematic shots.
If you want to keep up with Kalilah, you can find her on Instagram at @DPKali
Remember you can check out Kalilah's video on our Instagram Page @TheBurdenFilm. It's there where I highlight her work as she talks about why she wanted to be a part of The Burden Team.
6th Day, 13th Hour
Thu. September 29, 7:00 PM PDT
We've reached our minimum goal! We get to keep the contributions we've raised thus far!!!
And it's too poetic for words, y'all…
Genius Productions, the production company founded by Executive Producer and Black-ish actress, Marsai Martin, flittered into my life and fairy godmothered my behind by contributing the amount we needed to reach our minimum goal.
This production company seeks to create stories meant to inspire, illuminate, and celebrate the diverse experience of girls and people of color. Magical I tell you!
I want to thank Carol and the Genius Productions team for the support as well as ALL of you who have shown up each and every day to help get us to this moment.
The Burden's getting made!!!
We still have five days left to see how close we get to covering the production costs. Tomorrow I'll work towards those goals, but for now--we celebrate.
Oh happy day…
7 Days Left Friends!
Wed. September 28, 12:46 PM PDT
Bringing y'all Uranus, 7th planet from the sun, to share the news that we have 7 days left of this wonderful campaign.
We are SOOOOOOoooooOOOO close to reaching our minimal goal of $15k. Only $2k away from being able to keep the contributions we've raised thus far.
I'm confident we can do it, too!
Earlier this week I was a guest on my favorite podcast to talk about the film and most importantly this campaign. (She works hard for the money, y'all…just like Donna Summers said.) Once it's released into the world I'll make sure to share here.
This Friday I'll also be sharing more from our production team.
We're going to make this goal. I feel it in my bones so I'm getting excited thinking about the updates I'll be able to share with you well after the campaign is over.
Remember: This is where I'll share our casting updates, super star crew we have coming on board, the BTS shots on our film days and y'all will have a front row seat!
Also, thank you for not only supporting but spreading the word. Your posts and reshares truly have made the difference. I appreciate you!
End of Week Check-In
Mon. September 26, 7:18 AM PDT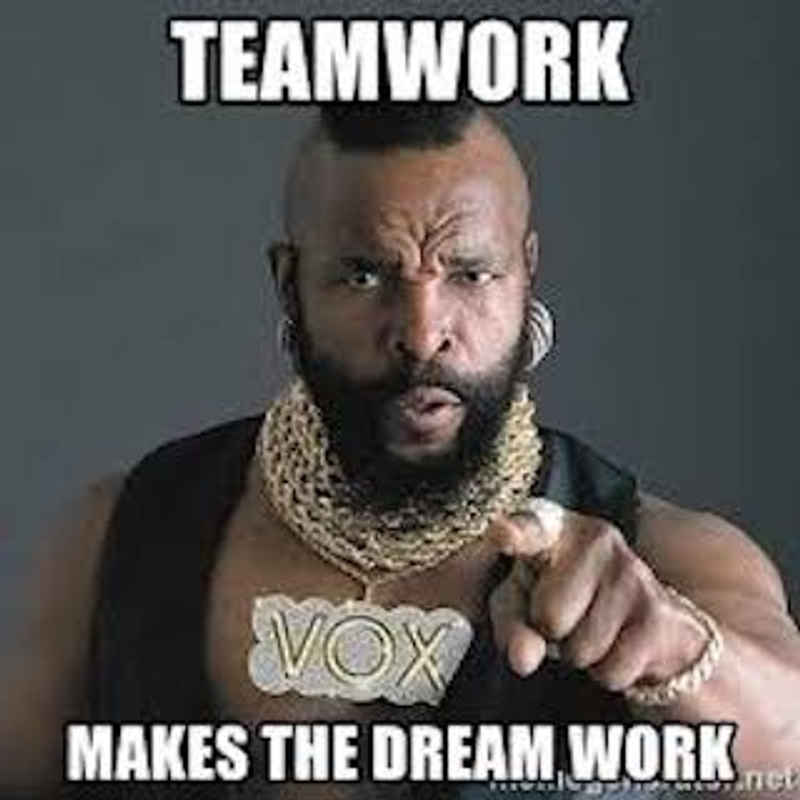 End of week check-in? On a Monday? The Burden is out here proving time is just a construct.
I want to thank all 123 of you have contributed to the campaign. Because of you all we've raised $11, 495. I am so grateful for each of you who woke up and thought, "I can support Tish. She's got this."
For over a year now, my film updates have lived solely on facebook. Once the campaign ends this is where my stories shall be and there will be so many good ones, y'all.
Last week, casting reached out to our talent and the availabilities are coming in. We'll have cast updates, AMAZING equipment updates I hope, as well more crew updates.
We have a really dope music composer and a music supervisor who have agreed to come on board and help create an original score that makes my heart so happy.
October is going to be a really great and busy month. Before I can think about that though, I HAVE to make sure we raise at least $15k. I think I can do it, but I need your help.
Can you tell 2-3 people about the campaign? I've created a little sample you can copy, paste and share:
I'm supporting The Burden Film because I love the concept. It's about cultural appropriation. It's a confrontational sci fi short film created and directed by a Black woman. Representation matters. You can read about the film, its message and the team by visiting their Support Our Story Page. They have a little more than a week to meet their minimum goal!
The number 9 represents completion, although not a final ending. It's more like the fulfillment of one cycle so that you can prepare to initiate the next one. I'm running with that mentality!
Shea Harris, Assistant Director
Fri. September 23, 9:41 AM PDT
Shea's turn!
Shea is The Burden's AD and my breath of fresh air on the project (ie she's my right hand woman) As my assistant director, Shea will be acting as my liaison between me and the rest of the crew. She'll create and manage the shooting schedule and shot lists, coordinating with all the department heads and acting as my stand-in director when I'm filming my own scenes.
Outside of working on The Burden, Shea stays busy!
Through her company, Mustard Seed Films, she is writing, producing, and directing. She is a radiant ball of good energy, and I couldn't ask for a better AD to stand on set with. 🖖🏽✊🏽

If you wanna keep up with Shea you can find her on Instagram at @Sheabutterpro.
Remember you can check out Brandi and Shea's videos on our Instagram Page @TheBurdenFilm
Meet Brandi, Our Producer!
Fri. September 23, 8:00 AM PDT
For the next #femalefilmmakerfriday post we're highlighting two members of the team: Brandi Nicole, Producer, and Shea Harris, Assistant Director (AD).

First up is Brandi who has been writing, producing and directing her own work for years. Her first film, Muted, starring Chandra Wilson and Malcolm Jamal Warner was a festival favorite; winning the HBO Short Film Award. The film explores the collision between race, media, implicit bias and one mother's fight to find her missing daughter. Since Muted, Brandi has gone on to write and direct Aloha and now Spin which is currently making its way through the film festival circuit.
Brandi has been a godsend throughout this entire filmmaking process. As my producer she's been instrumental in gathering the talent we're working with. She's also a crowdfunding pro; helping to advise me throughout this whole month of campaigning.
This site doesn't allow me to link so if you'd like to hear Brandi talk about her reasons for joining the team you can find them on our Instagram page @TheBurdenFilm.
If you wanna keep up with Brandi you can find her on Instagram at @CreativelyB as well as @RainyDayBlissInc (her production company)
We Hit $10k!!!
Tue. September 20, 7:42 AM PDT
Thanks to you all we hit $10k yesterday evening! Now we're going for the big goal. We have to get to $15k in order to keep the funds we've already raised. (How many times have I mentioned crowdfunding can be brutal?)

To the moon!
97 Supporters!
Mon. September 19, 7:03 AM PDT
Well last week was great! We went from 65 supporters to 97! It was also a productive week for pre-production.  We paid the deposit on the team's dream soundstage. We fell in love with BLT Soundstagesthe minute we stepped onto the lot. It has everything we need, an attentive and helpful staff and space. You know we like space. Because we put down the deposit we're officially locked in on our dates. We're officially shooting November 11th, 12th, and 13th. It's Veterans Day weekend and the premiere of Black Panther: Wakanda Forever which makes me a bit emotional being that I named my new planet "New Wakanda" in the original script I wrote for the staged reading I did. 
It feels like a good sign. 
Stacia, our Production Designer and Costume Designer also shared her location and costume sketches with the team. It's starting to feel more real, y'all.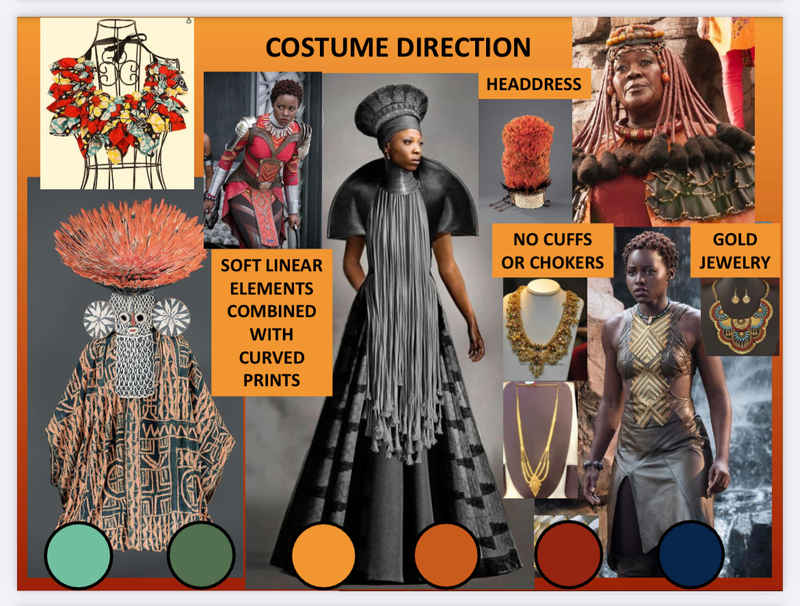 This Week's Goal
This week the team's goal is to get to $10k. If I'm being honest, I'd love to get to $15k this week so that we can keep all the contributions we've raised thus far. 
If you're reading this email, it means you have already helped immensely. Now, if you want to go above and beyond and keep this incredible momentum going, please consider asking 3-5 friends to join the movement. Or 10-20. Or complete strangers who seem like they might want to support the project and team. I watched The Woman King yesterday and it lit a new fire in me. Gina Prince-Bythewood and Viola Davis had to do so much publicity and marketing for this film because the studio, like many of them, told them people don't want to see Black female-led films. Their film was number 1 this weekend. We DO want to see these films. There is a need for our voices. Our stories are needed and most importantly they need to be supported so thank you for supporting my film. It means the world to me. 
Let's continue raising our voices together and reach our goal!
Meet Stacia Muse, Production & Costume Designer
Fri. September 16, 8:24 AM PDT
For the next few #femalefilmmakerfriday posts we'll be highlighting some of the amazing members of The Burden Team. Stacia Muse,our Production Designer AND Costume Designer for the Burden is up next!

Stacia is one of those artists that can stick her foot in a whole lotta different mediums and excel. She has worked in fashion, interior design and design within the entertainment industry. You can see her work on episodes of Portlandia. When she's not on set, you can catch Stacia working within the fashion community. She had the opportunity to work with THE Jason Bolden's fashion and design program for underrepresented high school youths this past summer at The Otis College of Art and Design. (Summer of Style @ Otis Extension) She has a ton of short film experience under her belt which was super important for us. The sky is the limit when it comes to designing a futuristic world on another planet. Stacia is tapping into my special imagination and helping me translate my dreams into a tangible visual world. I'm so excited for you all to see what Stacia has up her sleeves! 🖖🏽✊🏽

If you wanna keep up with Stacia and her musings (see what I did there?) you can find her on Instagram at @stacia_muse_designs and @ecomuses, as well as her web site, www.StaciaMuse.com
Check out what Stacia's video at @TheBurdenFilm! 
Week 1 Was One For the Books!
Mon. September 12, 8:00 PM PDT
Our first week was amazing because of you all! I can't thank you enough. Because of you we have 65 supporters and we've raised 26% of our goal!!! We've been hard at work spreading the word on social media. Each Friday we'll be highlighting someone from the team. I started us off by sharing the impetus for writing the script as well as all the hats I I'll be wearing on set. You can watch the video HERE.
Tomorrow begins week 2. We've got a whole new week to build this big, beautiful community even more. Watch out for more highlights from the team on Friday and of course when fun announcements pop up I'll share.
mood
Thank you to Our Literal Day Ones!
Tue. September 6, 9:17 PM PDT
I want to thank all of you who were able to support us on our first day of the campaign! 
Because of you we raised 10% of our goal today and we're closing out the day strong. I am overwhelmed with gratitude. Thank you. 
I won't share updates daily. (You can expect one at the end of each week.) So if you'd like to know what's happening more regularly you can find me on Instagram and Twitter each day.  I share thank you's as well as fun sci-fi related things on both our Instagram page @TheBurdenFilm as well as Twitter @LuvandKiwi. If you're on social media follow along!
photo by: jen white johnson , Instagram handle @jtknoxroxs
Incentives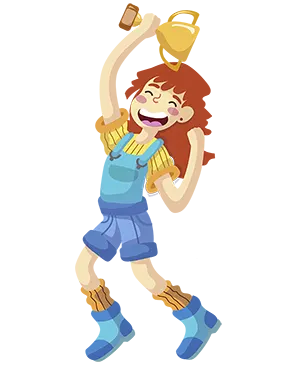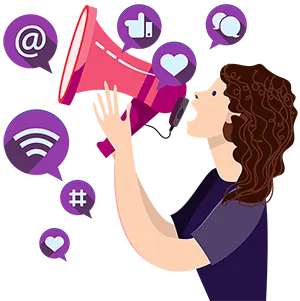 A great poet once said, "Kinda broke this evening, y'all, and so all I got is five," and the people understood. I'll send you an emailed thank you.
Homey Don't Play That
($15+)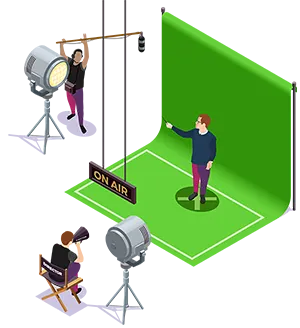 We know money is funny, but supporting your people ain't. Support the film and we'll give you a shout out on Instagram.
Hey cuz! Welcome to the barbecue!
($25+)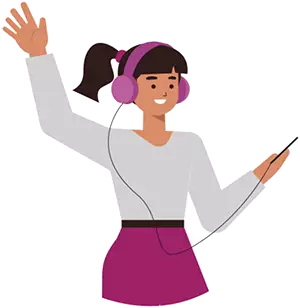 We'll thank you for being a part of the family by sending you a digital copy of the lookbook AND give you a SPECIAL thanks on Instagram.
Just Let Your Soul Glo
($50+)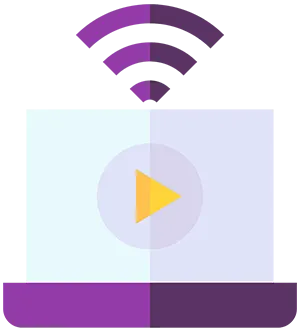 When we finish post production, we will send a link to view the film before anyone else! You'll also receive a digital copy of the lookbook & shoutout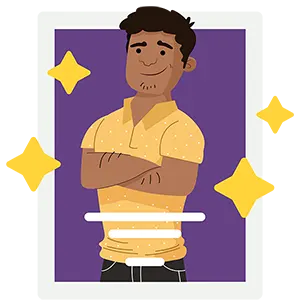 Your name will go down in New World Sankofian history (AKA you'll appear in the credits of the film + all previous incentives.)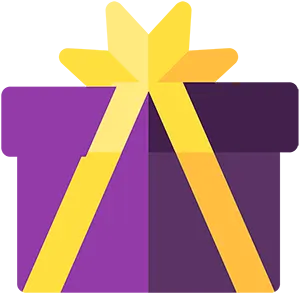 You will receive all previous incentives as well a a copy of the script that started it all!
You Get a Black Pass and You Get a Black Pass!
($500+)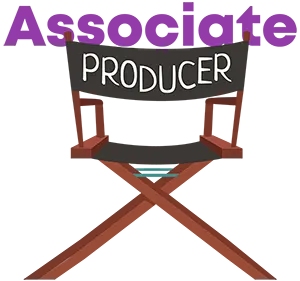 Sike! We don't give those out, but we will welcome you as an Associate Producer + all previous incentives.
A Thousand Kisses From You Is Never Too Much, Never Too Much
($1000+)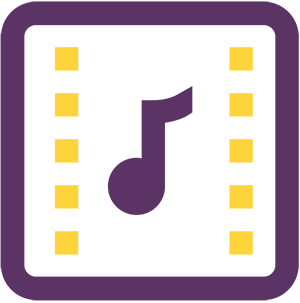 Like Lutha said you make it better! We'll add you as a Co-Producer to the film + all previous incentives.
Welcome To New World Sankofa!
($5000+)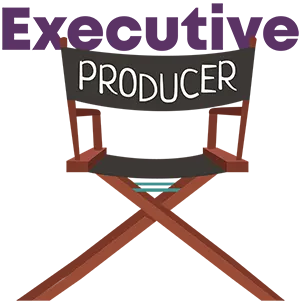 You'll receive CO-EP credit on the film, your logo & title card in the film, and an invitation to our screening. (Airfare/transportation not included)


Thank you for reading. Thank you for your support. Thank you for caring.
Thank You!