'Taint Nobody's Bizness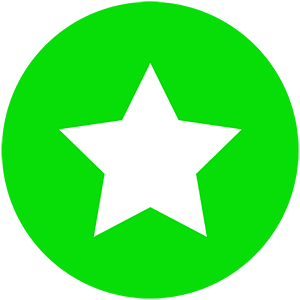 This campaign has ended. It raised $1,030, reaching its minimum goal.
Our mission is to entertain while lightheartedly addressing the serious topic of ageism in a society of discrimination.
'Taint Nobody's Bizness
Film
There are so many misconceptions and stereotypes about older people.  As our population is becoming older because we're living longer, we want to reveal the reality behind aging.
Logline

A group of adult children plan to surprise their foster mom on her 65th birthday but the tables are turned when kids discover the surprise is on them.
Synopsis

Mike, Sophia and Charming plan a surprise party for the foster mom who raised them. But before the party can even get started, something happens that throws all three of them into a state of shock.
Funding

Thank you for your support of our project. Our funding will assist us with production costs, such as equipment (camera, lighting, sound, props, location, etc.), salaries, transportation, and meals. Not included in our funding, will be promotional costs associated with promoting our cause (see mission statement).
Additional Information
As our team is scattered from east to west, an extreme amount of coordination was necessary, It's been hectic, frustrating, but altogether fun! We're meeting new people, engaging in new experiences, and learning new stuff.
The Nitty-Gritty
Some of our challenges include finding an affordable location and quality crew willing to work for cheap. We want to make a stellar, award winning film.
Thank You

It's such a pleasure to make you part of our campaign. My last short film won 5 awards! We hope to make this film a 10 times winner. THANK YOU, for your support!!!
Kazz Lewsader
Executive Producer
Kazz Lewsader is an actor who lives in Los Angeles, CA and is also local to Phoenix, AZ. Kazz is a member of SAG-AFTRA. As a retired Phoenix Police Officer/Detective, she has expertise in the area of firearms and law enforcement. She's also an advanced PADI certified Rescue SCUBA Diver.
She's earned a Bachelor of Science degree in Business Administration from Northern Illinois University and a Master's of Arts degree in Educational Leadership from Northern Arizona University.
Other interests and skills include ukulele, hiking, specialty driving, and zip lining. I have a current passport, valid driver's license, and motorcycle endorsement.
Jim Morrison
Director
Jim Morrison IV is a Halifax N.S. born, LA-based international award winning director.  He began telling stories through a lens as a photographer while living in South East Asia at the age of 13 and went on to have a successful career shooting for Canadian national news magazine, Maclean's, by the age of 20. He followed suit shooting fashion and music internationally until he started directing three years later.  Jim became one of the most sought after music video directors in Canada and was a founding partner of Maverick Films, a Toronto-based commercial and music video production house.
Jim transitioned into film and television and has directed and produced commercials, documentaries and over 200 episodes of television in over 50 countries. Jim has been nominated 7 times with 3 wins at the prestigious Canadian Screen Awards making him one of the most highly decorated directors in Canada.
The seeds of becoming a great storyteller were sown during a childhood without a television, listening to radio plays, and through a professor father renowned for helping bring the Oral History traditions of West Africa into western universities.  With his love of oral traditions and photography, this made him a perfect fit to be behind the camera as a passionate visual storyteller.
Erin Marie Durcan
Producer
Previously known as a Producer and Assistant Director for the award winning short "Anxiety". 
After years of doing theater, her love for film and television brought her to Los Angeles from 
Cincinnati. She continues to learn all areas of filmwork from acting to hair and makeup.
Ryan Bernales
Actor/Producer
Ryan is a SAG-AFTRA actor originally from the Chicago area and got his acting start at Carl Sandburg College and Illinois State University. Recent credits include NBC's Chicago Med and upcoming roles on Starz's PowerBook IV Force and Genius Season 4 on Disney +.
While dividing time between both coasts, the Midwest & pursuing opportunities wherever they may be, Ryan is an avid hiker, equestrian and deep dish pizza fanatic.
Will Dinsmoor
Production Assistant
Originally from Pennsylvania, Will Dinsmoor has been in Studio City for the past two years, focusing on training and education.  Coming from a family of entertainers on his father's side, Will currently studies at two different acting studios, as well as with the ridiculously funny folks at the Groundlings.  With a heavily European background, Will also loves to speak with different accents, including from Northern Ireland and Scotland.  Knowing how to kick and punch things, Will is currently a green belt in martial arts.
Areni Agbabian
Actor/vocalist - Sophia
Areni Agbabian is an actor, experimental improvising vocalist, folk singer, songwriter and pianist. As vocalist she has worked in new opera, dance, contemporary jazz, new music and multi-media performance. Since 2009, she toured extensively in the Tigran Hamasyan Quintet. In 2019 she released her debut album "Bloom" on ECM records gaining much critical acclaim. "...brings Heart and Spirit to Minimal Avant-Garde Folk on 'Bloom'" - Pop Matters "...unlike any album in ECM's vast catalog..."
Matthew Jain
actor/COVID OFFICER
Matthew Jain is an American born actor and was raised in Southern California.
Matthew has a Bachelors in International Studies, Masters of Public Administration and a second Masters in Organizational Leadership. Throughout his schooling he worked as a firefighter. Matthew started studying acting after he received his SAG eligibility on a movie. In 2014, he landed his first professional theatre role as Mike Tallman in "Wait Until Dark" and had his first role on ABC's television series "General Hospital". In his spare time Matthew plays guitar and enjoys literature.
Felisha Wong
Actor
Felisha Wong is a fun-loving actress, teacher, and learner. She spends all of her time trying new things and doing the best she can! She can play the piano and sing classically.
"getting close"
Wed. November 22, 10:31 AM PST
Here's an update from our award winning director, Jim Morrison.
"We are on the fourth cut and getting close to picture lock. Still lots to go with sound design, color grading etc.. But getting close."
Thank you for your patience and continuing support.
Action!
Sat. September 16, 10:26 PM PDT
Thanks to all of you, we are scheduled to shoot on Monday, 09/18. After two very successful table reads, facilitated by our wonderful director, Jim Morrison, we're ready for our closeup.
Quiet on the Set!
Sat. September 16, 10:21 PM PDT
After 2 table reads, conducted by our director, we're ready to shoot! Call time is 7:30AM on Monday the 18th, thanks to all of you.
Location!!
Tue. August 8, 3:18 PM PDT
Looks like our amazing producer, Will is about to lock down a location. It will be available the middle of September, In the meantime, the cast and crew send our heartfelt thanks to your continued support and patience. The writers and actors strikes have presented some unique challenges for our production but we're pushing through! As soon as we have the specific shoot day, we'll share it with you.
On a roll - cameras, that is!
Tue. July 25, 12:01 AM PDT
Our producer, Will advises he's had a production meeting and is getting crew, location, and paperwork in place. We plan to shoot at the end of August.
Our cast and crew would like to thank you for your patience as we continue production, with permission, around our writers' and actors' strike.
Cheers,
Kazz Lewsader, eProducer
'Taint Nobody's Bizness
Gears are starting to turn!
Wed. June 21, 1:55 PM PDT
I met with our producer, Will Dinsmoor today. He's planning a production meeting for next week to lay out our shoot schedule and other plans. In the meantime, we're getting the signed digital copy of the script ready for those of you entitled to the perk.
Cheers,
Kazz, E. Producer
Checking in...
Fri. May 19, 7:34 PM PDT
Thank you sincerely for your invaluable support and unwavering patience. I am delighted to announce that our esteemed Producer, Mr. Will Dinsmoor, recently held a fruitful meeting with our visionary director, Mr. Jim Morrison. As a result, our production plans are now in full swing, and we have set the shoot date for the end of August.
Furthermore, I want to assure you that we are actively working on finalizing your incentives, which will be meticulously organized and distributed promptly upon the completion of the filming process.
Cheers,
Kazz Lewsader, Exec. Producer
'Taint Nobody's Bizness
Shoot schedule
Fri. March 31, 8:56 AM PDT
"'Taint Nobody's Bizness" is tentatively scheduled to shoot in August. This will give us time to raise more funding and to allow cast and crew some travel time. Thank you for bearing with us. We appreciate your patience and continued support.
Cheers,
Kazz
Shoot dates
Thu. March 9, 8:53 AM PST
Due to a recent booking our director and DP are both busy with another project until the last 2 weeks in June. But, hold tight…that just gives us time to garner even more support. Our team is grateful to have you on board. As soon as the project is wrapped, you'll see your name under "Special Thanks" on our IMDb page. Our first table read is tomorrow.
YOU DID IT!!
Tue. March 7, 7:43 AM PST
A heartfelt THANK YOU, to everyone of you who has proven you believe in us. We won't let you down. Once the project is complete, the incentives will be appropriated. We anticipate this occurring mid-late summer. Yours truly, Kazz Lewsader, E Producer
Almost home!
Sun. March 5, 11:24 AM PST
We're over half way to our $1000 goal with less than 2 days to go. I'm very stoked because I know we're going to make it. Thank you to all our contributors!!
Miracle requested!
Fri. March 3, 8:21 AM PST
We need a miracle.

And the miracle is you! Here we are. We only have 2 days left on our campaign.

As of today, we have raised over $500. That is simply AMAZING. We're blown away by the support. That being said, we must reach at least our minimum goal or we get none of it. That's right, we either reach that minimum goal or we get NOTHING.

Will you help us get there?

If you haven't made a financial contribution, please do so today; any amount makes a big difference.

If you already gave, please consider increasing the amount of your contribution by a few dollars. But only if you're able to. We're already very grateful for your contribution.

Also, please share our page with others. Ask a couple of your friends to make a contribution in any amount.

Thank you so much. We know that with your support we will get there!
https://www.supportourstory.com/taintnobodysbizness
Half-way!!
Wed. March 1, 4:50 PM PST
We only have 5 days left but I'm not discouraged. We're half way to our minimum goal of $1000. THANK YOU, ALL!! No donation is too small and any donation will make you a part of our team.
Half way!
Wed. March 1, 4:47 PM PST
Matching donor!!
Mon. February 27, 10:33 AM PST
Great News!!! We have another Matching Donor Challenge!!! Every contribution that comes in will be matched by a generous supporter dollar for dollar until we raise an additional $1,000. We have until tomorrow night to unlock these additional funds. Please go to https://www.supportourstory.com/taintnobodysbizness and make a contribution in ANY amount. Thank you!!!
11 to D-Day!
Fri. February 24, 4:16 AM PST
We have only 11 days left and we're just under half way to our goal! If you can raise just 20% of our total funding needs, you'll get producer credit!
https://www.supportourstory.com/taintnobodysbizness
Please help squash age discrimination.
Wed. February 22, 1:52 AM PST
We're almost halfway to our goal and quickly running out of time! If we don't reach $1000 in the next week and a half, your money will be returned.
'Taint Nobody's Business
Wed. February 15, 4:47 AM PST
Thank you very much for your donation. On behalf of Felisha, Areni, Will, Ryan, Matt, Erin and I, we want you to know we can't do this project alone. If we can change the mindset of even one person with our film, it will have been worth it. You are appreciated!
Kazz
Executive producer
We're live!
Sun. February 5, 9:56 AM PST
It's February 5th and our fundraiser is live! Thank you for your support.
Incentives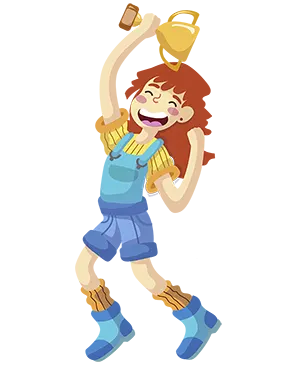 Our Heartfelt Thanks!
($5+)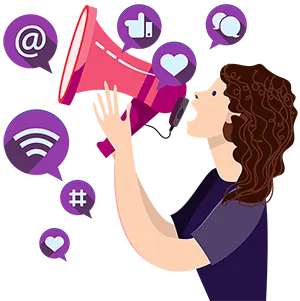 You'll receive IMDb credit in the "Special Thanks" section.
Stuffed Digital Script
($10+)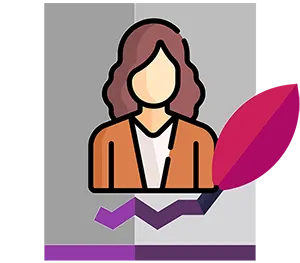 Your own downloadable copy of the final script, signed by your our talented actors.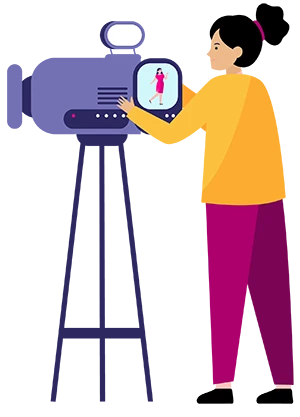 You'll receive selected content from behind the scenes, including out-takes, plus all incentives from the lower levels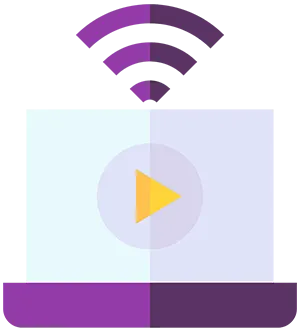 Be the first to preview our final piece of work, plus you will receive all perks from lower levels.
You've Got Music!
($100+)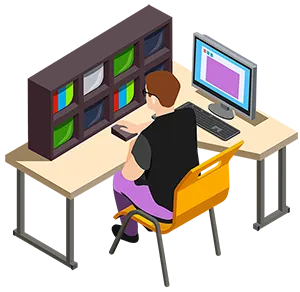 Download to your music library the renowned, Areni Agbabian performing, "'Taint Nobody's Bizness." Plus, you'll receive a bonus mystery perk.
Associate Producer
($500+)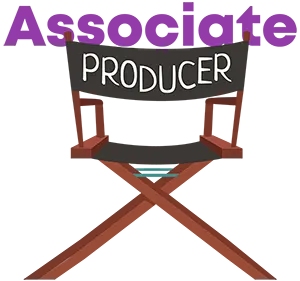 You will receive producer credit on IMDb plus all perks from the lower levels.
Executive Producer
($1000+)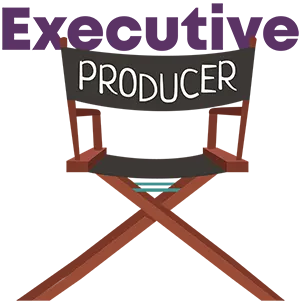 You will be highlighted on IMDb as a producer on our project. Plus, you will receive the incentives of all other levels.


Thank you for reading. Thank you for your support. Thank you for caring.
Thank You!