Sorrows of Yesterday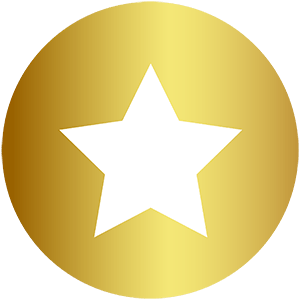 This campaign has ended. It raised $26,000, reaching its minimum goal.
Sorrows of Yesterday's goal is to serve as a thought-provoking piece of cinema, uniting a crew of talented individuals, all coming from diverse backgrounds, working together to achieve a shared vision.
Sorrows of Yesterday
Film
LOGLINE

Suffering from the sorrows of his past, a dejected man gets an unexpected visitor that reminds him of a valuable lesson: Every decision, good or bad, has consequences.
SYNOPSIS

Sorrows of Yesterday is a drama that follows Nathaniel Prather, a recently exonerated loner who is coping with his new life. Having spent 10 years in prison for a questionable crime, much time has passed since his sentence. His days are spent alone on his farm with his dog Shelly. He copes by taking every day at a time, existing instead of living.

One day, an investment agent named Theresa Withers arrives unannounced to express her company's interest in buying Nathaniel's property. As this land is truly all he has, Nathaniel is reluctant to entertain her interests. However, her charm and whit win her an invitation in Nathaniel's home for a cup of coffee and conversation. 

When given a deal of a lifetime, the naturally distrustful Nathaniel feels it's too good to be true. However, Theresa matches Nathaniel's wariness with her own determination, and a metaphorical game of chess ensues. His defenses kick in and he calls her bluff. It is in this moment that Theresa's true intentions are revealed, which go far deeper than a piece of property…
FUNDING
As we all know, making films isn't cheap. And with quality comes higher production costs. I have been blessed enough to have been connected with such gifted individuals over the years, who have agreed to contribute their talents to this project. However, all talent comes at a cost…
With your support in reaching our Minimum Goal of $12,000, we will be able to afford just enough to complete filming. Our projected film schedule includes two days of production which factors in travel costs for vital cast and crew members.

Our Target Goal of $20,000 will not only cover pre-production but also post-production, allowing us to pay our crew members their proper wages for their work on this film. This will also give us the ability to register our film with SAG-AFTRA, which requires all union sets to follow specific protocols and regulations. Costly SAG-AFTRA regulations revolve around COVID protocol regulations and cast/crew testing. 

At our Stretch Goal of $25,000, our whole team, including our diligent and selfless producing team, will be able to be paid. This will also include submission costs to higher end film festivals in and out of state which range between $40 to $80 per submission. Additional costs to attend the festivals including lodging, transportation, and marketing materials will also be attained with this goal.
ADDITIONAL INFORMATION
In the film world, we often use the phrase "Hurry up and wait." A lot of times as creatives, we feel we are at the the mercy of "the industry" and capitalizing on what opportunities it gives us. I, however, choose not to operate that way. With technology, access to resources, and access to vital information, I have adopted the philosophy that I must create opportunities for myself. And with that responsibility, I must also create opportunities for others.

As Bo Schembechler, former Michigan football head coach, would say: "The Team, The Team, The Team!" Throughout my creative endeavors, I always consider "The Team" during every process. I want to give us all a chance to shine in a new light that might not necessarily be given to us by the industry. From calibrating with female producers to creating roles for actors that may not fit the "traditional" look, my goal is to provide a platform for their voices to be heard. With this project, it will not only pose opportunities for myself, but EVERY single person involved. That means everything to me!
DIRECTOR'S STATEMENT
I was once told by my mentor: "Writers are evil, mean people because of what they put us through as actors and as audience members..." As a storyteller, I've always connected with stories that dealt with underlying pain, often asking myself: "Why do they feel this way?" That's how Sorrows of Yesterday was conceived. Putting myself in the shoes of a man that lost everything for doing the "right thing," only to be reminded of what this decision has cost him. 
Sorrows of Yesterday is a reminder that life isn't always fair. But, what we do with the time we have as human beings is critical. One decision can change our lives for better or for worse. But the experience is EVERYTHING. How we deal with it, and how much empathy we allow ourselves to show one another is what helps us get through the hardships as one. My goal for this film is to present feelings of empathy for those who get a chance to watch this film.
 
THANK YOU

I want to thank any and everyone for taking time to read, invest, and/or spread the word about this project. Your donations, belief in our film, and faith that we will accomplish the task means the world to us. The team greatly appreciates ANY help you can give to make this dream come true!
THANK YOU!
Sincerely,
Kevin Saunders and all parties involved in this production.
"Not what we say about our blessings, but how we use them, is the true measure of our thanksgiving."
– W.T. Purkiser
Kevin Saunders
Writer/Director/Lead
A native of Maryland, Kevin's acting journey started  just over a decade ago. His roots were grown in the theatre, acting in plays such as Sweeney Todd and Rumors. But his love for filmmaking and storytelling was formed in his early adolescent years. Entertaining spectacles like Jurassic Park and Ninja Turtles 2: Secret of the Ooze are what drew Kevin to fall in love with the allure of cinema. And he shares this same childlike love in his adulthood for more serious films like Saving Private Ryan, Prisoners and Blood Diamond. 

He can be seen in some of Hollywood's top shows such as Atlanta, Cobra Kai, and Marvel's Falcon and the Winter Soldier. Although his first love has and always will be acting, his joy of storytelling has led him to not only work in front of the camera but behind it as well. Producing projects such as Kung Pao Corpse and Champ, and co-directing the film User, have all given Kevin a chance to shine his creativity outside the restraints of the yeses and no's of Hollywood. And with each film being positively received in the film festival circuits, he is excited to grow to the next level in his filmmaking.

With each film, Kevin wants to provide an opportunity and platform for voices to be heard. Given his successes as an actor, he wants these accomplishments to serve as a stepping stone for him to open doors for others to create as well. Whether it be the actor who was told "they don't look good enough" or the woman producer who is paid less in a male dominated industry, he wants to use Aristrolle's Quest Productions to provide opportunities that aren't normally given to "nobodies." And he will continue to strive for this as more opportunities come his way.
 
Lydia Castro
Producer
Lydia Castro, a California native, enjoys the process of bringing stories to life- whether as an actor, director, producer, or writer.
Some highlights include a sketch comedy show she produced at the Lee Strasberg Theatre in Los Angeles, which was later accepted into the Chicago Sketch Comedy Festival.

The comedy troupe Friends With Benefits was born and they went on to be a finalist in the Los Angeles International Sketch Competition. She wrote and produced a short film titled Truth Be Told, about her experiences as a mixed race actor. The Director of Diversity at SAG saw her film and invited her to screen it at the NY Latino Film Festival, where she spoke on a SAG Diversity panel with other Latino Filmmakers.

A passion for philanthropy led her to direct a documentary short about Food on Food, a charity working to get the homeless off the streets. She has also written and produced a web series called Livin' the Dream, LA. Lydia is excited to help Kevin bring his vision, Sorrows of Yesterday, to life.
Denice Rivera
Producer
Denice Rivera is a film and TV actor and a 9+ yr US Navy veteran with a background in communications and IT. After leaving her career with the federal government, she embarked on a personal mission to find her true passion and purpose that would ignite her inner fire. In 2013, this search led her to become the producer and host of the online radio show, the Denice Rivera Show, "Girl On Fire!" with the FMG Network, which focused on helping women live fuller, richer lives by empowering them to find their authentic paths and live with passion and purpose. Her deep desire to lead others in their search to finding their own unique paths, led her to be branded, "The Pathfinder."

Denice has since decided to pursue her own passion and love of acting, while she continues to inspire others through sharing her story and many challenges on the road to finding her own authentic path. A true believer in living with passion and purpose, putting on the hat of producer once again to support Kevin Saunders with his passion project, Sorrow's of Yesterday, was an exciting and natural fit.
 
Brady Holcomb
Director of Photography
Immersed in the Atlanta film industry for the past 4 years, Brady brings experience from the vast variety of shows he's worked on, from episodics like Cobra Kai, Black Lighting, and The Waltons, to commercials and local passion projects. 
As a problem-solver, he thrives in the collaborative high-stress atmosphere of production. The pressures of this environment has helped Brady build a passion for telling stories visually, specifically those that create introspective opportunities. Sorrows of Yesterday is one of those opportunities that truly excites these passions!
Tatyanna Stewart
Producer's Assistant
Tatyanna Kailani Marie Stewart is a recent Agnes Scott College Magna Cum Laude graduate. She majored in Africana Studies and Sociology & Anthropology. Although her intellectual interests are vast, her creative aspirations have made lots of headway since graduating in May 2022. 
Post-grad she began working with two businesses, as an addition to their marketing and content development teams. This is where she began to expand her love for working in front of and behind the camera. She has since mastered the launch of marketing campaigns, planning and directing content that appeal to target audiences, and editing various forms of digital film. Most recently she has taken up a new hobby of creating her own personal content and assisting Kevin Saunders with his short film. Overall, she is both excited and optimistic about all future endeavors — especially this particular project! 
Picture-Locked!
Thu. September 14, 6:29 PM EDT
Hey All!
We wanted to let everyone know that we are officially picture-locked! Meaning, all visuals are edited and ready for the next steps. Our next steps are coloring the film, sound mixing, and composing. Once those remaining tasks are complete, ladies and gentlemen, our film will be COMPLETE!
For those of you who've purchased incentives such as BTS footage, Director/Producer Q&A, Private Screening, etc., we have not forgotten about you! We will be updating you soon with how and when these events will take place. In fact, our plan is to have two private screenings for this film to ensure as many supporters are able to see it!
The continual love and support of you all has truly shown through what we've been able to create, and I can't to show you all what we've been able to accomplish!
With Love,
Kevin Saunders
We're in the Editing Room!
Fri. July 21, 12:28 PM EDT
Hello Amazing Supporters!
There has been so much excitement around this film and we wanted to give everyone a quick update. Sorrow's of Yesterday is in the editing room! Our amazing editor has been working diligently to help bring this story to life! Once we have a final cut, the film will be sent to our colorist, and composer and it will be complete!
Once complete, we will keep everyone updated with their incentives, private screenings, and festival showings as we progress. We cannot wait to show everyone this piece of art and we thank you all for your continual love and support!
WE DID IT!!!!!!!!!!!!!!
Tue. April 11, 1:53 PM EDT
From the bottom of our hearts, my team and I would like to thank each and every one of you for your support. The love you all have shared not only got us to our stretch goal, but $1,000 OVER! These last 30 days have been amazing, and we are honored to be sharing this journey with you!
We are so excited to start filming and we cannot wait to share this piece of art with you all! Because of you, we are able to make this happen.
THANK YOU, THANK YOU, THANK YOU!!!
MAIN GOAL REACHED! STRETCH GOAL HERE WE COME!
Mon. April 10, 5:23 PM EDT
FOLKS! With the help of all of you, we hit the MAIN GOAL for our projects funding! Thank you SO much for your love, support, and faith in my team and I! With less than 24 Hours left in our campaign, and less than $3,000 to go, we are on track to hit our $25,000 STRETCH GOAL! You all are AMAZING!
MINIMUM GOAL REACHED!
Sat. April 1, 2:04 PM EDT
WE DID IT! Thank you all SO much for believing in us so far. Hitting our 12k goal is a HUGE step and it solidifies the contributions we have received so far. Thank you, Thank you, THANK YOU!
WE'RE HALF WAY THERE!!
Tue. March 28, 8:37 PM EDT
EVERYONE! We've reached $10,000 which is 50% of our goal!! We're almost there!
Thank You!
Tue. March 21, 10:38 PM EDT
It's been a little over a week and we are already over $5,000! Thank you all so much for your contributions thus far! Your continual support is greatly appreciated!
Incentives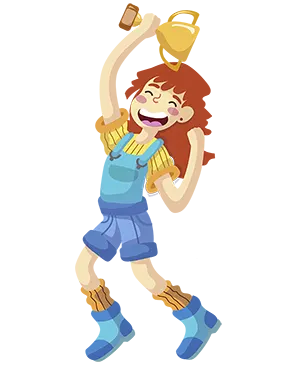 Receive a shout out on Instagram!
Custom Shout Out Video
($25+)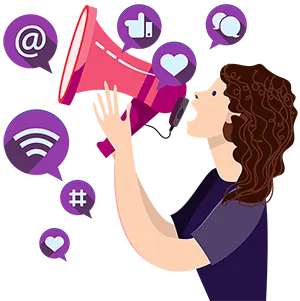 We'll make you a custom video shout out and send it to you via email!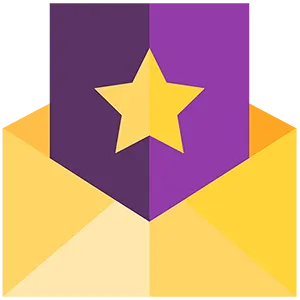 You're invited to a special private screening of our film!
Behind the Scenes
($100+)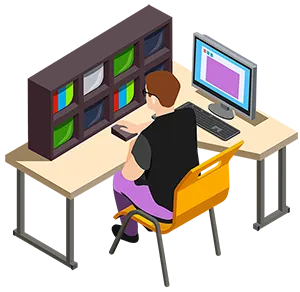 Gain access to behind the scenes photos and videos showcasing the creation of this film!
Special Q & A Session
($150+)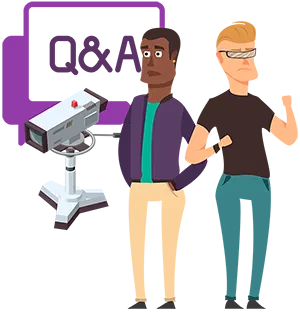 Join a special moderated Q & A session with the creators of the film where they will share insights and stories of their experiences!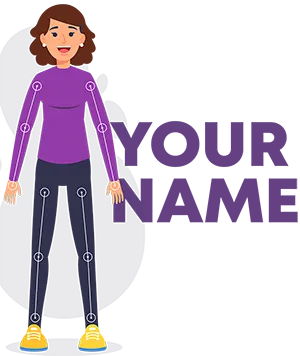 See your name in the thank you credits of our film! Includes all previous incentives!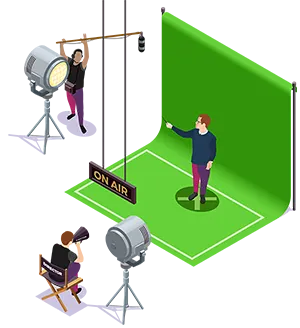 Join us on set and experience the joys of filmmaking!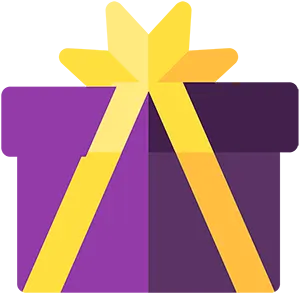 This incentive will give contibutors access to an autographed copy of the script, autographed cast photo, and access to our BTS production video.
Business Shout Out
($1000+)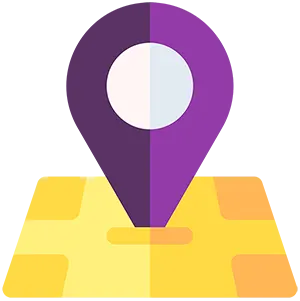 With this incentive, your business will not only get a tax write off, but we will place your business's logo and give a special thanks in the credits!
Associate Producer
($2500+)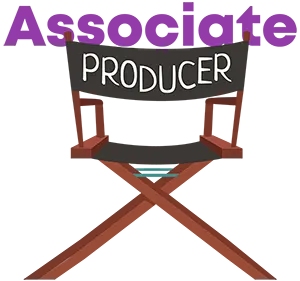 You'll receive an 'Associate Producer' credit along with 2 complimentary tickets to a screening near you. BTS footage and private screening included!
Executive Producer
($5000+)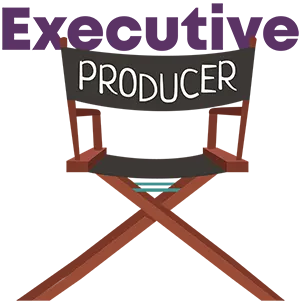 You will receive an 'Executive Producer' credit, an invitation to set and the premiere, a zoom meeting with our producing team, and all the perks!
Production Partner
($10000+)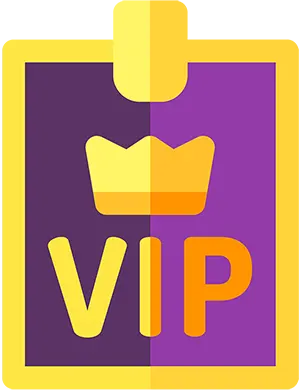 With us every step of the way! Join us from beginning, middle, and end as we build this project and others to come! ALL other incentives included!


Thank you for reading. Thank you for your support. Thank you for caring.
Thank You!