Raul Playing Game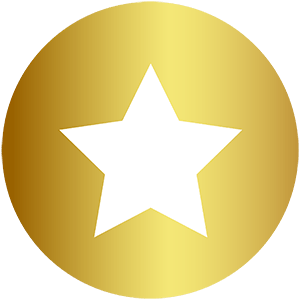 This campaign has ended. It raised $30,786, reaching its minimum goal.
I want to create this comedic short film because we need more stories told about the bisexual male experience.
Raul Playing Game
Film
RAUL PLAYING GAME is a short comedic film blending live action with animation, about a closeted bisexual man who accidentally schedules a date with a man and a woman at the same place at the same time. Raul's thought process is presented as two animated characters that represent the extremes of his personality, and 'play' Raul as if he's a role playing video game. 
Synopsis 
RAUL PLAYING GAME finds its awkward, titular protagonist Raul alone at a bar. When his date Valerie finally arrives, we're introduced to Lefty and Righty, the two animated personifications of Raul's personality and inner-thoughts that inhabit a dorm room inside of his mind, and 'play' him as if he's a role playing video game. 
As the duo debate between various dialogue choices and actions for Raul to say to Valerie in conversation, anxious Lefty wonders whether or not to reveal Raul's forbidden secret: that he is bisexual. Sexually impulsive Righty decides its best not to tell her, as according to him, cis-women don't like bi dudes and think they're untrustworthy. 
Suddenly, Craig appears, and Lefty and Righty realize that they accidentally scheduled two dates at the same place at the same time! Craig sits at the other end of the bar, and risk-taking Righty convinces Lefty to 'live a little', convincing him to secretly continue both dates, simultaneously. 
How will Raul, guided by Lefty and Righty, navigate through these two dates? 
Has Raul gotten in way over his head?
Will Raul gather the courage to tell each one about his closeted bisexuality? 
Funding
The film was one of 10 projects chosen for the 2022 LALIFF Inclusion Fellowship in partnership with Netflix, and will premiere at the 2022 Los Angeles Latino International Film Festival in June. The funding they provided will pay for a majority of the cost of the live action and animation segments, but my team and I need to raise additional funds to help complete this project with a level of professionalism that will make this project really shine, ultimately enabling us to pitch this is a series (see below) later this year:
My team and I ultimately want to turn RAUL PLAYING GAME into a series for either digital or streaming services. It's important that this short film serves as a solid proof of concept or pilot episode moving forward, so we can use it when we pitch to studios and networks later this year.
Lastly, here are several reasons why it's important to tell stories about both the Latinx experience and the bisexual experience. 
1.      On primetime scripted broadcast television, only 9% of series regulars are Latinx, even though it represents half of the Latinx population of the United States, which 2018 Census Bureau estimated at 18%.
2.      Only 26% of all regular and recurring LGBTQ characters on scripted broadcast, cable, and streaming programming are counted as bisexual. UCLA's The Williams Institute collected data which shows bisexual people making the majority of LGB, at 52%.
3.      Of all 128 bi characters forecasted on broadcast, cable, and streaming services, the majority are white at 59% of all bi characters. There are:
a.      17 Black bisexual characters (13%)
b.      15 Latinx bi+ characters (12%)
c.      10 bi characters of another ethnicity or multiracial (8%)
d.      9 Asian Pacific-Islander bi characters (7%)
e.      1 non-human bi character (1%).
4.      Bisexual women outnumber bi men on every platform.
5.      Just 3.5% of characters in broadcast scripted series had a disability in the 2020-2021 season.
Thank you so much for taking the time to learn about the project!
William D. Caballero
Director, Creator, Writer, Actor
William D. Caballero is a Los Angeles-based filmmaker, writer, 2018 Guggenheim Fellow, and 2021 Creative Capital Awardee. His directorial work has premiered at the 2022 Sundance Film Festival, 2017 Sundance Film Festival, and the Museum of Modern Art.
Born in Coney Island, New York and raised in North Carolina, Caballero obtained the Bill Gates Millennium Scholarship in 2001, and returned to New York City where he graduated from Pratt Institute (BFA Digital Art, 2006, Minor in Art History ) and New York University (MA The Arts and Humanities in Education, 2008), graduating Magna Cum Laude and Cum Laude, respectively.
Caballero's directorial debut came in the form of a feature length autobiographical documentary entitled AMERICAN DREAMS DEFERRED, which focused on the diverse health, financial, and social difficulties facing his Puerto Rican-American family. 
Caballero's next accomplishment was GRAN'PA KNOWS BEST,  a web-series featuring 3D printed miniatures of his Puerto Rican Grandfather. The series was later licensed by HBO for two seasons, and culminated in a short film entitled VICTOR AND ISOLINA, which premiered at the 2017 Sundance Film Festival. In November 2017, Caballero was chosen as one of ten filmmakers for the SUNDANCE NEW VOICES LAB, held in Los Angeles, California. 
From 2020 -2021, Caballero received funding from Latino Public Broadcasting to create  CHILLY AND MILLY, an animated short film about his Puerto Rican parents, that premiered at the 2022 Sundance Film Festival.  
For more information, visit his portfolio site at www.wilcab.com
Reko Moreno
Co-Director
Reko Moreno is a filmmaker, entrepreneur, and marketer known for directing the Award-Winning Docu-Series "Bushido Battleground" on Combat Sports, Produced by Robert Rodriguez for the El Rey Network.
As a Colombian-American, whose directing approach is reminiscent of the indie style made famous by Richard Linklater and Mark Duplass, focusing on character-driven pieces, Reko interweaves the fabric of Latin culture into the tapestry of America in all his projects.
His creative pursuits connect directly with his advocacy work as Vice President of NOSOTROS. He was in charge of forging relationships with Studios, Networks, and Casting Directors to help create more diversity and inclusion in Hollywood.
Cynthia Bravo
Line Producer
Cynthia Bravo is a proud mom of two, Director, P.G.A. Producer and wife. Her producing portfolio includes award winning feature films, short films, corporate videos and commercials.
Commercial clients include Fifa, Dodgers, Nike, Call of Duty, Amway, Doritos, Campbells, and Burger King among others. Her narrative portfolio includes feature films 'Hide in the Light', 'The Last Night Inn', and 'The Bone Box' to name a few.
Through Directing and Producing, she want to become an agent of change, giving voice to minorities and calling out for fairness and equality. She is also the founder of Glix for the Arts, a 501(c)(3) non- profit organization that provides free guidance and resources to upcoming filmmakers.
Antonio Cisneros
Director of Photography
Antonio Cisneros is an award winning cinematographer based in Los Angeles. He has lensed "American Koko" a streaming series for ABC produced by Viola Davis. As well he has collaborated with Danish Renzu on the features "The Illegal" starring Suraj Sharma (Life of Pi) and "Half Widow" (Audience Award South Asian Film Festival 2017). With a large background in documentary his interest is to create socially conscious stories.
A graduate of New York University Tisch School of the Arts, the American Film Institute and a Project Involve Alumni he is excited to collaborate with storytellers. He has lensed films for ABC, BBC, PBS, Hulu, Soul Pancake, The Academy of Motion Pictures & Sciences, The Center for Investigative Reporting and Participate Media. Currently he in production on documentary feature for Tremolo Production (Won't You Be My Neighbor, 20 Feet From Stardom).
Brad Jones
Animation Director
Brad Jones is a digital artist who adopts all available tools to help create and tell stories. Drawing on skills learned in the fields of industrial design and cinematography. Brad teamed up with William for past projects including Chilly and Milly which just finished screening at the 2022 Sundance film festival.
We have a long way to go
Thu. April 28, 4:54 PM PDT
Hello everyone,
Hope this week has been great to you.
The good news is we crossed the $5000 mark all thanks to the 100 plus supporters like you.
However, that only puts us at 25% of our goal. With only 5 days left, time is running out on the campaign. We must get to at least $12,500 or I won't receive any of the funds we've raised so far.
Knowing that you believe in me and the project, I'm committed to not letting you down.
The project is turning out to be something incredible, and I could not be happier with the quality of the live-action and animation elements. As you might recall, I'm raising these funds to be able to finish the film.
I'm reaching out to ask you to get just one or two people in your life to support the project financially with any amount.
I believe that with your help we will get there!
Thank you from the bottom of my heart.
https://www.supportourstory.com/rpg
20% there
Fri. April 22, 3:28 PM PDT
We've finally crossed the 20% funded milestone! I want to thank each of my 81 supporters for helping us get this far. With your selfless contribution, we've been able to bring on another animator to assist us in getting this short film made.
Here's an actual picture of me (and actors Nicole Pacent and Kelvin Oppong) from the short film, which captures exactly how I feel at this moment. This film is the perfect combination of hilarious, AND heartfelt.
We won't let you down. :)
~ William D. Caballero and the rest of the creative team for Raul Playing Game.
Just crossed $1000!
Wed. April 6, 4:39 PM PDT
Hey supporters!
I'm so happy to announce that we just crossed the first $1,000 threshold earlier today. We're still quite a while away from reading our goal, but I'm confident we'll get there in the coming weeks. I'm humbled and motivated by your contribution to make this project something amazing and something that we can all be proud of.
Stay tuned for more updates, and please help us spread the word!
Incentives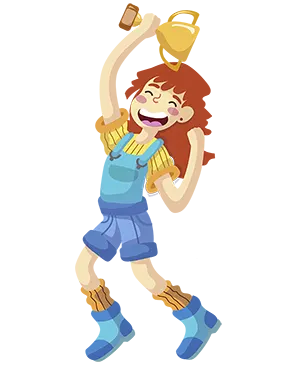 Social Media Shout-Out
($20+)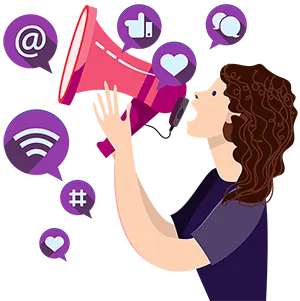 Support the film and we will give you a special thanks on Social Media.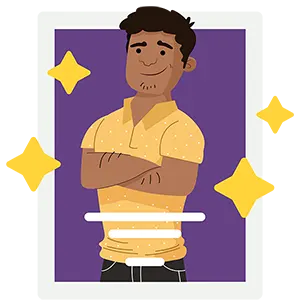 When the project is finished, we'll send you a fancy poster, autographed by our team and a shout out on our social media.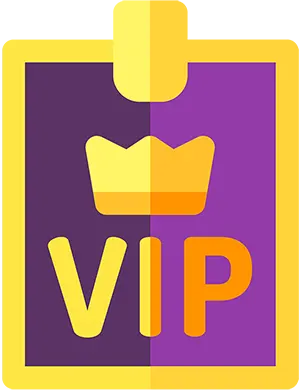 Come join us for a wrap party (TBA), have your name on the credits, and previous perks.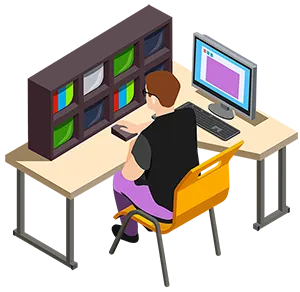 We are having fun while producing this film, so come sneak peak how's our process and get a shout out on social media
3D printed figures of Super Milly
($500+)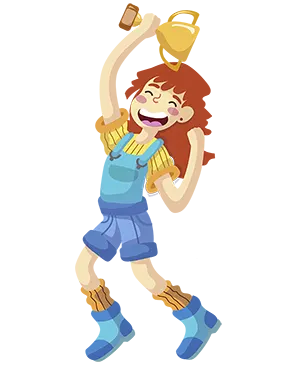 4 inch tall hand painted 3D print of my mother Milly (dressed as a super hero), from CHILLY & MILLY, which premiered at the 2022 Sundance Film Fest
Name a character!
($500+)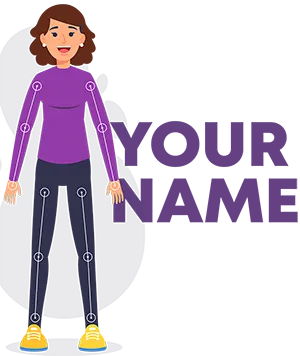 We will name a character on our next episodes after your suggestion + all the previous perks.
3D printed figure of Gran'Pa
($1500+)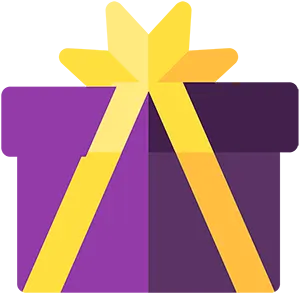 A 9 inch tall hand-painted 3D print of Victor, my grandfather from my HBO series GRAN'PA KNOWS BEST and Sundance short film VICTOR AND ISOLINA.
Associate Producer Credit
($2000+)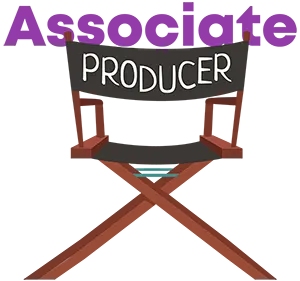 Get your name in the credits, an autographed poster, a shout out on our social media - we appreciate your support!
3D printed figure of Lefty and Righty
($4000+)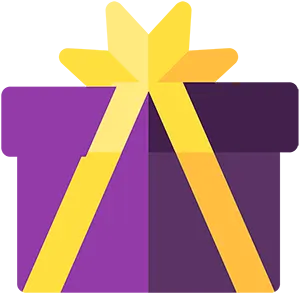 3D printed figures of the two animated characters from the show, sitting on a 3D printed couch, playing Raul as if he's a video game.
Executive Producer Credit
($7000+)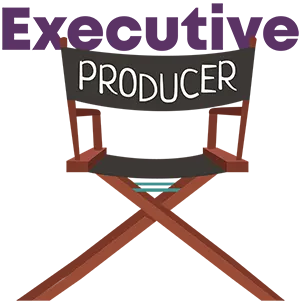 You're awesome and we want you to know it. Get your name in the credit, an autographed poster, a shout out on our social media and our gratitude.


Thank you for reading. Thank you for your support. Thank you for caring.
Thank You!