Pepito's Mamadas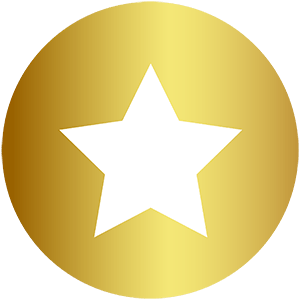 This campaign has ended. It raised $11,214, reaching its minimum goal.
To produce the final 5 episodes of Pepito's Mamadas, a web series based on Latinos' funniest prankster from the legendary Pepito jokes.
Pepito's Mamadas
Web Series
LOGLINE

PEPITO'S MAMADAS is a live-action comedy web series based on the world-famous, outrageously funny character of the Latin America transgenerational legendary "Pepito Jokes." The jokes have been around since the 1930s in Mexico and other parts of the world.
                         At Vanity Fair's Oscar Party with Coco Producer Darla K. Anderson, 
                                             and Directors Lee Unkrich and Adrian Molina.
In the double entendre jokes, Pepito is a loveable, mischievous and precocious little boy who makes us laugh with his humorous wit and plenty of sexual innuendos.  Many Latinos have heard at least one Pepito Joke in their lifetime. Pepito is America's Pico de Gallo. The purpose of Pepito's Mamadas is to showcase and shop around the concept for an American/International series with a major Hollywood production company or streamer.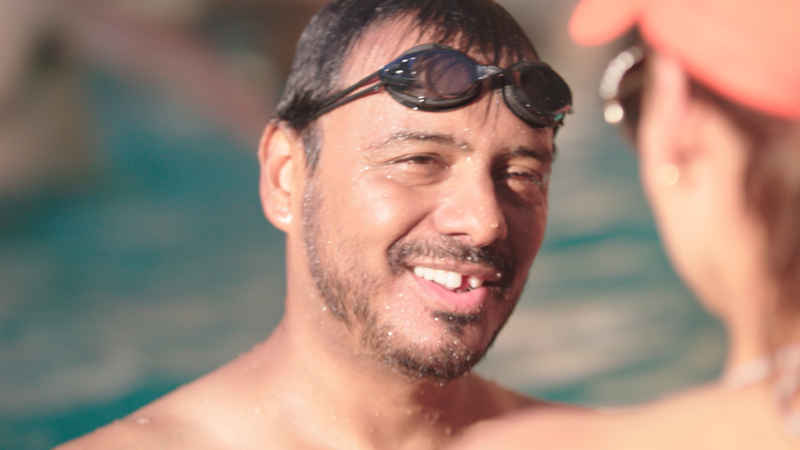 Pepito swimming in PEPITO'S AMERICA teaser
SYNOPSIS

Now a grown man in his 30s and living in Hollywood, California, Pepito is many times the trouble he was as a kid back in his homeland, Mexico. From the barrio to VIP status, in our series' episodes our overachiever confronts daily adversity through wit, charm, humor and tequila along with his entourage of childhood friends. He often gets into shifty predicaments but ingeniously manages to get out of them.
.
     Pepito' and his Grandma Aita (Maria Conchita Alonso)
                     in HOOD LUCK HOLLYWOD TOURS
.                                  
                          Ethan (Tom Connolly, right) and Pandora (Morann Peri, center)
                                         and Pepito (Carlos Moreno Jr., left) in BOLERO
FUNDING

To fund pre-production, cast and crew, catering, post-production and marketing.
                                         Pepito, (Carlos Moreno Jr) baptizing tourists 
                                                            to give them good luck.
ADDITIONAL INFORMATION
I am a Latino storyteller with experience in Hollywood movies and tv series and independent films, who also has created original content reflecting my Latino culture. I have produced and directed dozen short films and participated in various international film fests. Now I am ready to bring Pepito to America. I grew up listening to Pepito jokes at home since my childhood. I know and understand how important and relevant Pepito is for Mexicans and all Latinos. And I also know that the U.S. and the world are ready for this iconic jokester, a funny character of universal appeal that can make people laugh and bring them together.
                   Victor (Bernardo Verdugo), Sergio (Carlos Piñeiro), Pam (Jolie Oliver) 
                                        and (Aarav, Vishal Singh) in PICASSO.
The idea of a Pepito series has been with me since I became a filmmaker many years ago. While developing the concept, I have been reaching out to key people and companies to raise awareness of the infamous, mischievous, funny character that is loved by Mexicans and Latinos.
            Eve (Laura Lance) crying for love.           Pepito (Carlos Moreno Jr.) crying for art.

More recently, encouraged by people who love me and support my craft, I started producing Pepito stand-alone episodes during the pandemic. This led me to create this Pepito's Mamadas limited series, which will both entertain the growing legion of Pepito fans and show its promise to key players that could help me turn him into a world sensation. Thanks for your support and contributions and for being part of Pepito's success.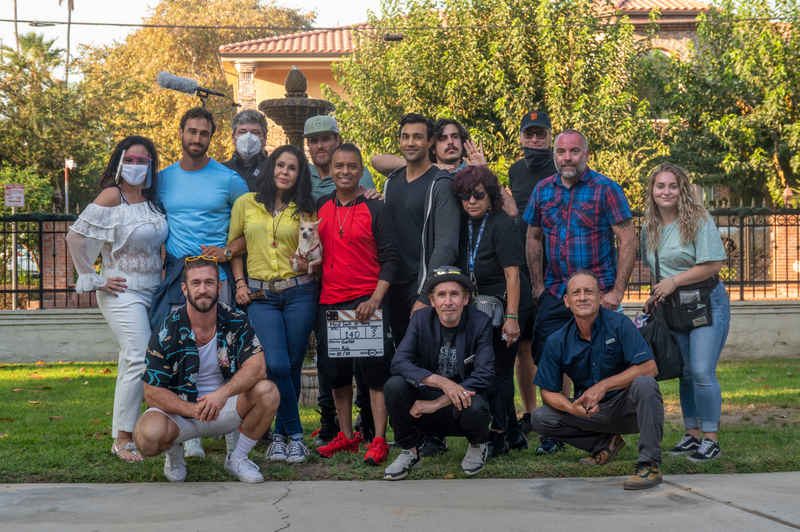 Pepito's HOOD LUCK HOLLYWOOD TOURS cast and crew
THE NITTY-GRITTY
While I have been shopping around the Pepito series, I need a proof of concept to sell it to a major Hollywood production company and take Pepito global. With your help, funding the production and completion of this Pepito's Mamadas limited series, consisting of 10 episodes, will make it easier to generate interest to turn it into PEPITO'S AMERICA, a major series.
Sincerely, 
Carlos Moreno Jr
.                             
Carlos Moreno Jr
Director/Producer/Writer
CARLOS is a prolific and seasoned actor and filmmaker with credits in over 70 Hollywood and independent movies and television shows.

His credits extend from television shows such as 911, ER, DEXTER, MAJOR CRIMES, DIFFICULT PEOPLE and HUGE IN FRANCE to feature films like TRANSFORMERS, DELTA FARCE, FRANK AND LOLA and HAPPY FEET. He played four voices in Disney's Oscar-winning animated film COCO.
Carlos is also a filmmaker in his own right, writing, producing, and directing twelve short films. His latest directed short, NUMB, is currently running the festival circuit and has won various accolades including the  Audience Award at the NYLA International Film Festival and two Best Actress awards at the Believe Psychology Film Festival and the Independent Short Awards.

His directorial debut film HABANERO won him the Rayo Del Sol Award from the CineSol Film Festival in his native state of Texas, while SWEET BLIGHT earned him the Audience Award from the California Women's Film Festival. His recent short PANACEA, a minimalist futuristic drama about the difficult choices in life, played festivals in Hollywood and Los Angeles as well as the Latino Filmmakers Network's showcase during the Sundance Film Festival. PANACEA can now be rented/purchased on Amazon, iTunes, and Google Play.
 
PEPITO'S AMERICA is Carlos' passion project. He's created and developed it over the past several years producing several "mini-shorts" around the central character, Pepito, and is excited to bring it to the masses.
www.carlosmorenojr.com
www.pepitosamerica.com
www.imdb.com/name/nm1019884/ 

Best Actress at Believe Psychology Film Festival, 
Audience Award NYLA International Film Festival,
Best Actress Independent Short Awards,
Carlos Piñeiro
Actor/Writer/Associate Producer
Carlos Is an international actor, model and host. His talents in entertainment have taken him to Asia, Latin America and Europe.

He also devotes himself to another type of artistry: The art of being a mental health clinician.

This will be the third time that Calos will join Carlos Moreno Jr. He was featured in two PEPITO'S AMERICA short films, PEPITO'S HOOD LUCK HOLLYWOOD TOURS, co-starring with Moreno Jr. and award-winning actress/singer Maria Conchita Alonso, as well as PEPITO'S PICASSO.

 
Trevor Lapaglia
Actor
Trevor was born in Lockport, NY, a small town just outside of Buffalo. An energetic kid always in need of a creative outlet, he started doing musical theater in school at the age of 10. Soon he found himself acting and singing in productions at his hometown's historic Palace Theater. His love for performing kept him busy, with piano lessons, choir and a few dozen shows over a decade. 

After graduating high school, he became a premed student at SUNY Geneseo in Rochester, NY.  But at the end of his sophomore year, Trevor decided to pursue his dream of being an actor, instead. With the support of his family and the dean of admissions, he moved to Los Angeles and has never looked back. He honed his skills studying with actors Bobbie Chance, Ken Lerner and Rob Brownstein as well as at the prestigious acting school Playhouse West. Before long, he was featured in several short films and music videos and joined the Screen Actors Guild. He is known for his appearances in Steve Grand music videos, the Simply Fit Board Commercial and a national Descovy commercial that continues to run.
More recently, Trevor was played a leading role in the digital series THE DISAPPOINTMENTS, which he also helped produced.
He continues to pursue his career as a filmmaker in front of and behind the camera. He is currently working on his own project, a comedy short about a heist that's currently in preproduction.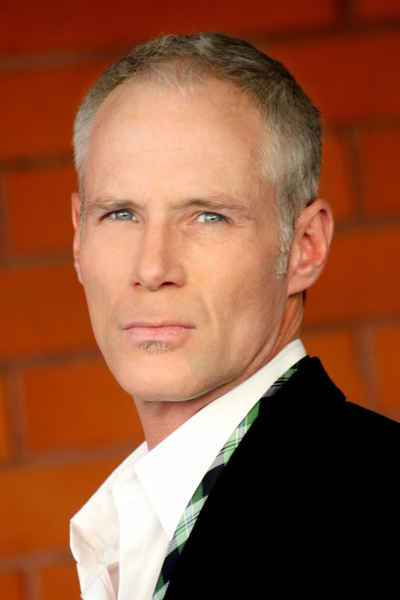 Thomas Edward Connolly
Actor/Writer
THOMAS is an actor, writer and comedian with 20 years of experience. He has headlined clubs and colleges across the U.S. and performs as a member of the REBELS OF COMEDY at the world-famous Hollywood Improv. Thomas has entertained the men and women of the U.S. military in over twenty countries, including Iraq, Afghanistan and Djibouti. 
His acting credits include HOUSE M.D., CRIMINAL MINDS and THE TONIGHT SHOW with JAY LENO. As a writer and producer, his credits include GOOD FRIDAY and his upcoming short film THE NAUGHTY LIST. 
Thomas is also an author. His book TWO AMERICAS is set for publication this fall and chronicles his 3,104 mile walk across the the nation in support of the U.S. military and his favorite non-profit organization, OPERATION GRATITUDE.
Cesar Arredondo
Associate Producer
A Los Angeles-based aspiring filmmaker and freelance journalist, CESAR has worked for moren than two decades for Spanish- and English-language publications, TV and radio stations and websites, covering entertainment, activism, immigration, education and hard news. 

Arredondo's journalistic works have been published in the dailies La Opinion, Hoy, OC Register and Press-Enterprise, the weeklies Wave Community Newspapers, Excelsior del Condado de Orange and Ahora Utah; the national magazine Latino Leaders, and the websites LatinHeat.com and Rocketeria.com. 

He has also worked for radio station KPFK 90.7 FM, TV station KWHY-TV Canal 22, where he worked as associate producer in various public service programs and talk shows. He also served as audience director for Telemundo's national show AL DIA CON MARIA CONCHITA ALONSO, hosted by actress and singer Maria Conchita Alonso.
Arredondo's reporting has won three Best of the West journalism awards for coverage of the Sundance Film Festival and the Occupy movement in Utah, and another prize from the National Association of Hispanic Publications.

Furthermore, he has also worked as production assistant for VH1's CELEBRITY REHAB and as a producer in several independent films, including shorts starring Carlos Moreno Jr.
Christopher McGann
Associate Producer
CHRISTOPHER is from Portland, Maine. He moved to Los Angeles in 1993 in hopes for a brighter future, with Janet Jackson. He got into the film industry in 2007 as a production assistant on HABANERO, an award-winning film directed by Carlos Moreno Jr. 

For fifteen years he has helped produce several other short films with directors Derek Viveiros and Seth Harrington. Christopher likes to work behind the scenes as a location scout, prop finder, production assistant and sound technician. 
Most recently, Christopher has produced three short films under the banner of PEPITO'S AMERICA: BOLERO, PEPITO'S PICASSO and HOOD LUCK HOLLYWOOD TOURS.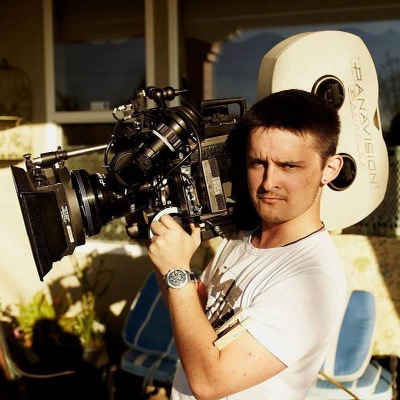 Elnar Mukhamedyarov
Cinematographer
ELNAR is a young but experienced director of photography with over 10 years of experience in the film industry. He has collaborated with accomplished filmmakers such as Adam and Nick Gomez (TIME LOOP, THE WALKING DEAD, DEXTER, PRESIDENT LINCOLN HUNTER ON VAMPIRES) and Alexei Vorobyov (TREASURES OF THE BOAR LAKE)0; actors Andrey Bednyakov,  Natalie Byrne (THE EXPENDABLES 3) and Carlos Moreno Jr. (COCO, TRANSFORMERS, DEXTER, CLASSMATES, LEGO MOVIE); Circus Du Soleil;  
and musician Dilyara Vagapova (MURAKAMI BAND), 
His works have participated in many festivals including Las Vegas Film Fest, Beverly Hills Shorts Fest, Lucerne International Film Fest, Accolade Competition, Action on Film International Film Festival and Great Lakes Film Fest. Also, some of his works were rotated on Russian and international channels, including MTV India, MuzTV, Friday and YouTube channel ELLO. Elnar is a cinematographer with extensive experience in Russia, the USA and many other countries. He is a graduate of the New York Film Academy-Los Angeles.
Film Fest LA @ LA LIVE features Carlos Moreno Jr
Sat. November 12, 11:28 AM PST
Dearest Pepito family, we have filmed three episodes and have two more to go! Last week we release Mamada, episode 4, "Crypto Asset." Please subscribe to our YouTube Channel if haven't done…we are increasing our subscribers.
below is the link to youtube:
https://www.youtube.com/@PepitosAmerica
We have some more great news. FILM FEST L.A. @ LA LIVE is featuring some of my short films in a one hour block on November 19th at 4pm. Red carpet is at 3pm followed by a small gathering afterwards at the theater. The festival has granted me a 50% discount price for attendees. One ticket will admit 2 attendees.
https://filmfreeway.com/filmfestla/tickets
50% Discount Code: Carlosmorenofilmmakervip2for1tix
I hope to see some you there and also, Pepito clips will be shown on the reception area.
Thank you for you continued support!
WE ARE FILMING
Thu. October 27, 8:50 AM PDT
Family, we have starting filming! The first 3 days have been so much fun. Rest assure that the laughs are there. We couldn't have done this without your continued support. We are extremely grateful. We also have a couple of social media people helping us out now. Find us on social media as Pepito's America but most importantly, subscribe to OUR YouTube channel: "Pepito's America" to watch past and future episodes. The episodes we are filming have been titled except for one.
1. Knit Wits
2. Freakeado Friday
3. (Untitled)
4. Claws and Talons
5. Guacamolly
Enjoy a few photos. More to come and THANK YOU! THANK YOU! THANK YOU!
ANALIZE ESTO...!
Wed. September 28, 12:19 PM PDT
Check out our latest episode ANALYZE ESTO, in which Pepito gets prepped for the shrink couch by his friend Beau for court-mandated therapy. The truth is revealed about what really caused Pepito's break up with his girlfriend eight years ago. Expressing his emotions through drawings, Pepito has the images to prove it. Sort of. 
This is the third installment of PEPITO'S MAMA following SUAVEMENTE and QUIDDITCH SQUATS.

Furthermore, we are set to shoot one more episode on Oct. 15 and 23 at Avenida Studios after securing insurance with the guidance of SAG-AFTRA, the Screen Actors Guild - American Federation of Television and Radio Artists. More dates are to be announced soon.  

We invite you to watch our episodes, subscribe to our YouTube channel, like our videos, leave a comment and share the episodes with friends.

Thanks for your support!

 
Suavemente Episode 2
Mon. August 29, 3:07 PM PDT
Hello Pepito supporters, we want to give you an update on our project. If you haven't seen Pepito's Mamadad's first episode 'QUIDDITCH SQUATS' yet, please go to our YouTube channel: PEPITO'S AMERICA and subscribe and share with family and friends. Our YouTube channel is the only place to view all of Pepito's shenanigans. 
UPDATE:
The second installment of Pepito's saga,' SUAVEMENTE,' premieres today at 4pm PT.
We are closing on insurance for production, hopefully by the end of the week
We are finalizing the shooting dates by this weekend.
We went to Avenida Productions to do some location scouting and loved what they have to offer to us.  Below are some screenshots. 
We are getting closer to shooting our Mamadas; we couldn't do this without you.  Gracias.
A VERY SUCCESSFUL EFFORT MADE POSSIBLE WITH YOUR HELP!
Fri. August 12, 3:23 PM PDT
Great news, mi mundo: Thanks to about 180 donations--a few from people who contributed twice--we met and surpassed both our minimum and stretch goals to raise a final total of $11,214.

MUCHAS GRACIAS, AMIGOS!

With PEPITO'S MAMADAS, you all and us have proven once again that crowdfunding truly empowers film and TV creators and their supporters to make series and movies possible, especially those coming from underrepresented groups. YES, WE ARE THE CHANGE WE WANT TO SEE!
While pursuing PEPITO'S AMERICA as a series with TV networks and streamers in Hollywood, we don't stand still waiting for things to happen. No, we have been creating content with a large team of talented, hard-working actors and filmmakers who believe in PEPITO. We have released three short films, before and during the pandemic. Now with your support we are ready to produce our new limited comedy series to make people laugh in today's challenging times and also raise the profile of our major project.
In the meantime, we will be working diligently in the next few days and weeks to fulfill the incentives we promised in our campaign. Please let us know if you have a different email address for this purpose.

And of course, we look forward to sharing each and all completed episodes of PEPITO'S MAMADAS with you all and the world soon. We'll keep you posted!

Again, THANK YOU ALL for making our crowdfunding effort a total success!
ALMOST @ $9,000... WITH FEW MORE DAYS TO GO
Mon. August 8, 1:25 PM PDT
We're less than $300 from reaching our next objective: $9,000. And we have just a few days to make it happen!
It's been amazing to see the level of support for our project, which ultimately aims at opening doors in Hollywood, creating original Latino content for American and global audiences, and making the world a little better through laughter.
We hope to wrap up our campaign soon and celebrate this huge step in our journey with PEPITO!
We are forever grateful for your support!
WE DID IT, AMIGOS: CROWDFUNDING GOAL MET!
Tue. August 2, 6:48 PM PDT
Hola, Mi Mundo: thanks to your help and that of 120+ other contributors, we have achieved the funding goal we set ourselves to produce our 'PEPITO' limited web comedy series.
Gracias for your support and vote of confidence! Our dream is to make people laugh in a world facing divisions, suffering, injustice, and many other challenges. We know that ART and HUMOR can help bring people together and heal our communities.
Now, with a week still left in our month-long campaign, we're now going for our STRETCH GOAL of $10000. One more week of crowdfunding will empower us to take our production to a whole new level. So feel free to share the good news about our project as well as the opportunity for others to join our Pepito family.
Again, THANK YOU SO VERY MUCH for backing our comedy! We feel emboldened to stick to our guns to tell OUR STORIES and find a major production company to bring Pepito to Hollywood in a big way and share him with a world in need of laughter!
MIL ABRAZOS!
ANOTHER MILESTONE REACHED!
Thu. July 28, 11:14 AM PDT
Dear friends: We have raised more than $6000!

That means we have little over three quarters of our crowdfunding goal. We have done so with the help of 100+ contributors like you, who want to see stories like that of our Pepito. In a world that needs laughs and hope, Pepito--the central character of Mexico's world-famous Pepito Jokes--aims to serve various episodes of original, fun and quality stories. And you are making this possible.

Thanks for believing in us and Pepito!

We have about two more weeks to go and hope to not only reach our goal but surpass it!

Yes, we can! Si se puede!
Minimum Goal Met
Sun. July 24, 9:06 PM PDT
Supporters, we have great news! Today we had another Angel Matching Donor and we raised $900 in 24 hours. Thank you Moreno Family and the donors that came to meet the match…we couldn't do this without you. 
What I'm saying is that we've reached the minimum goal! However, we still need to meet our goal of $8000 and have 17 days to to achieve it The team is excited and grateful that you are part of our journey. Gracias for supporting PEPITO'S MAMADAS, for spreading the word about our comedy web series among your friends and the "likes" on our post. We love you guys… We can do this. 
WE'VE RAISED $3000!
Tue. July 19, 12:45 PM PDT
Dear friends: We've crowdfunded $3000 for our web series! This goal was reached thanks to an ANGEL MATCHING DONOR who matched $500 dollars of your contributions this week.
THANKS DR. DAMOND of the BELIEVE PSYCHOLOGY FILM FESTIVAL for helping us reach that mark! And thanks to all those of you who responded to her call to action as well as everyone else who have contributed since the launch of our campaign.
Now our next goal is: $5000!
Gracias for supporting PEPITO'S MAMADAS and for spreading the word about our comedy series among your friends.
Incentives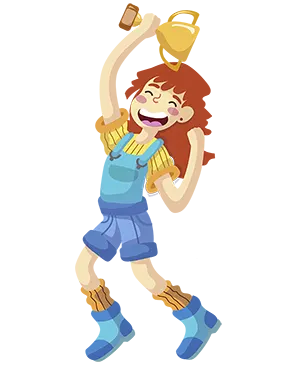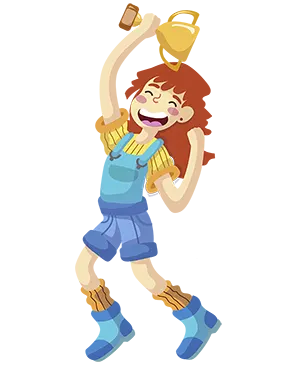 Gracias from the Pepito Rico Familia.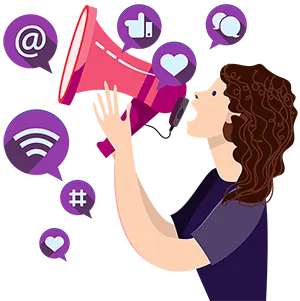 A shout out on Pepito's America official social media pages.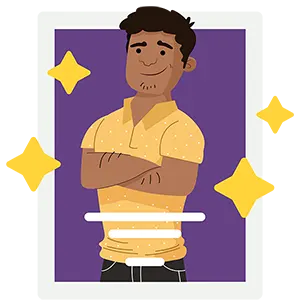 PEPITO'S MAMADAS digital poster plus previous incentive.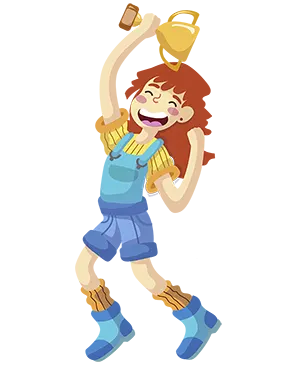 Get a downloadable link to a digital copy of Pepito's America 3 short films plus previous incentives.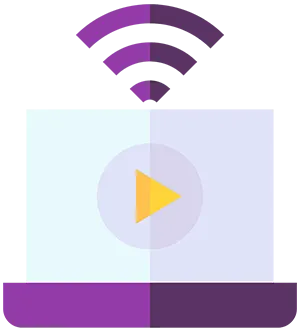 Get a downloadable link to a digital copy of the first 5 episodes of Pepito's Mamadas (Drink not included)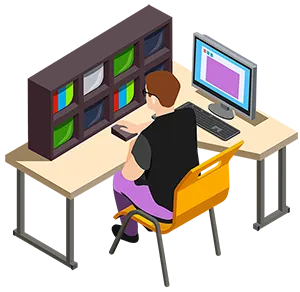 Get behind the scene content, like digital pictures.. A link for all 10 Mamadas episodes. Plus the previous incentives (Joint not included)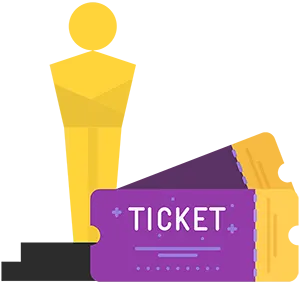 Special Thanks on IMDB, name credit. Join the cast and crew at the wrap party/premiere party. Travel not included. Plus previous incentives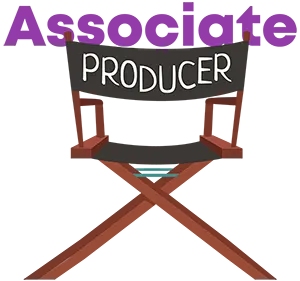 Associate Producer Credit to ONE episode, a day on set, plus previous incentives. (Travel not included)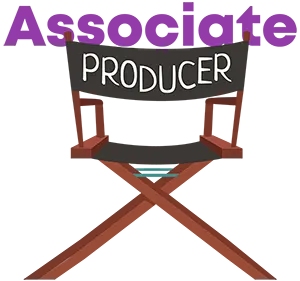 Associate Producer credit in all FIVE episodes plus previous incentives. (Travel not included)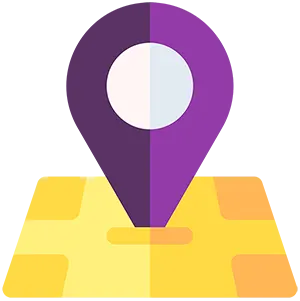 Your business name or product use in ONE episode Plus your name on the credits on that episode. Plus El Grito
El Rey y La Reina
($2000+)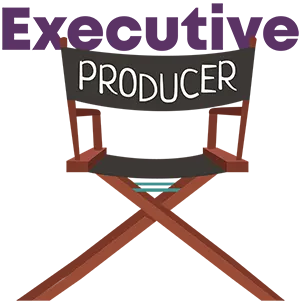 Executive Producer Credit in all FIVE episodes, write a line for one episode. Plus Grito, Pico, Chicharrones, Margarita, Marijuana, & Bingo incentives


Thank you for reading. Thank you for your support. Thank you for caring.
Thank You!