Mindfulness & Social Emotional Learning Curriculum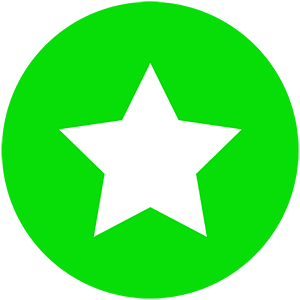 This campaign has ended. It raised $10,512, reaching its minimum goal.
Our Mindfulness & Social Emotional Learning Curriculum delivers comprehensive modules in high schools nationwide that address critical components of mental and physical health to empower students to become self-aware and successful humans.
Mindfulness & Social Emotional Learning Curriculum
Film
Alpha Wave Consulting created an impactful and evidence-based Mindfulness & Social Emotional Learning Curriculum that empowers students to become self-aware and successful humans. We integrate our robust curriculum with ongoing support throughout the school year with teacher development and student workshops to ensure a holistic impact. We are completing our first year of implementation, and we are ready to improve and expand its content and materials for an even bigger impact beginning fall 2022.
About this Project

The pandemic that coursed through our world these past few years exposed us to one of the greatest needs facing our children today: mental health. According to the CDC, "More than 1 in 3 high school students had experienced persistent feelings of sadness or hopelessness in 2019, a 40 percent increase since 2009."  It was also reported that "in 2019, approximately 1 in 6 youth reported making a suicide plan in the past year, a 44% increase since 2009." [CITATION] We created a curriculum that addresses this need directly. 
Our Mindfulness & Social Emotional Learning Curriculum includes educational content, group discussion, and hands-on activities in order to integrate wellness practices that support health and lead to post-secondary success. In bite-size 30 minute to 1-hour lessons, students are introduced to mindfulness, meditation, stress management, nutrition, movement & exercise, in addition to life skills that support strong relationships and communication. 
We understand that teachers need this, too! Because of this, our approach includes them as well. In the course of a school year, we offer professional development seminars on the core pillars of the curriculum and ongoing drop-in coaching sessions to further teacher integration of these wellness practices. We intend to expand this into a full adult social emotional learning curriculum for educators.
Website: https://alphawaveconsulting.com/curriculum
 
Funding

In our first year of delivering this curriculum, we've learned that student engagement is enhanced as a result of (1) education content that is supplemented in videos, (2) teachers that independently practice self-care skills, (3) in addition to including a project-based learning environment. 
Funding would cover 2 key areas as we expand our project to prepare for next school year.
Marketing: There are schools all over this country that need to know who we are and what we have to offer. A marketing budget would cover the costs of advertising across social media platforms and increase online searchability through SEO optimization. If our stretch goal is met, we will contract a marketing agency to help us find and connect with the schools around the country that truly need this curriculum.
Product Development: Based on this year's data collection, user engagement increased with the utilization of media. We plan to address this need by creating professionally filmed and edited video content that will allow a powerful integration of the educational content. 

Digitize Curriculum: Digitizing our curriculum requires building a website platform and hiring a UI/UX designer to curate a user-friendly experience for students and teachers as they navigate the curriculum's sections and additional features. 
Adult Social Emotional Learning Curriculum for Educators: A study from the Yale Center for Emotional Intelligence found that teachers who were mandated to teach SEL but did not cultivate their own practice worsened their students' SEL skills. However, teachers who developed their own SEL skills not only improved their own well-being, but also improved the social, emotional and academic development of their students. We are passionate about curating a curriculum and program that enables a cultural shift within schools that empowers teachers wellbeing and their impact on students.
Expanding Curriculum: To increase student engagement and success, we will be creating an extensive activity and movement library that includes more opportunities for subject integration and project-based learning.
Additional Information
This project is the product of 9 committed months of building a curriculum that distills down 17+ years of continuing education and professional experience, in addition to the integration of hundreds of scientific research articles into 6 teacher training modules, 30 student lessons, 60 class activities, and hundreds of guided questions for teachers to lead powerful class discussions.
In this curriculum, we are introducing students and teachers to mindfulness, meditation, stress management, nutrition, movement & exercise, in addition to life skills that support strong relationships and communication that will lead to post-secondary success. Through guided discussion, self-reflection and activities, students are invited to explore and practice social-emotional learning competencies. These competencies include self-awareness, self-management, social awareness, relationship skills, and responsible decision-making. Developing these competencies in the context of healthy lifestyle practices sets the foundation for self-empowered, successful humans.
My "Why" for this Project:
There are opportunities that show up in life that remind us that we're on this planet for a very important reason. When the opportunity showed up to create a mindfulness and social-emotional learning curriculum, there was no doubt inside of me that I needed to be the one to build it. When I was in high school, I experienced severe anxiety. I was a confused and hurting teenager. I didn't feel comfortable in my body, and I didn't know why. I didn't feel like I fit in with anyone. I learned to be what and who everyone around me wanted me to be. The more I learned to fit in, the more I learned how to reject myself. The result of this was years of disordered eating patterns, body dysmorphia, and depression.
As an adult and integrative health & wellness practitioner, my journey is inspired by the kid in me that lacked the tools to thrive. Today, I feel connected to my joy, at home in my body, and successful in my life. My mission is to give adolescents the tools they need to empower their mental and physical health, setting the stage for a life of personal and professional success.
Thank You

Thank you for contributing to the cultivation of well-being and scholastic success of our teenage students. By investing in this curriculum, you invest in the possibility of a brighter future for so many talented, passionate and special young humans waiting to make their mark on this world. On behalf of them and myself, thank you for your support and the impact you will have on their lives by contributing to this campaign.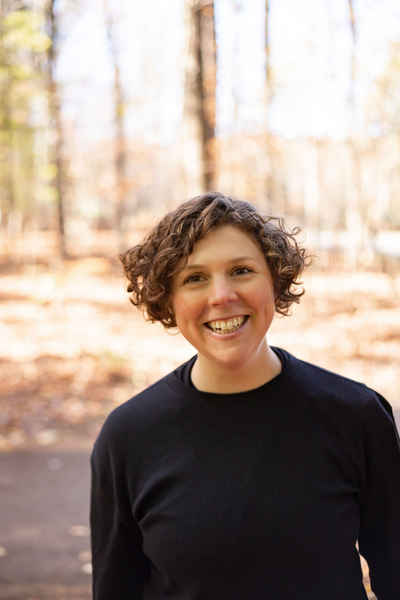 Brenna Steiner
Founder & CEO, Alpha Wave Consulting & Education
Brenna Steiner is an Integrative Health Consultant and Mindfulness Meditation Practitioner with over 17 years of experience coaching clients and training health professionals across the country. Brenna has a Masters Degree in Health Promotion Management and Nutrition Education from American University and is formally trained in mindfulness, meditation, breathwork, psychology, exercise science, and stress physiology. 
 
To address the growing post-pandemic need for mental health in high schools across America, Brenna created and is delivering a comprehensive student curriculum & teacher wellness program that weaves together mindfulness, social-emotional learning competencies, and healthy lifestyle practices into one impactful health & wellness program.
Syeda Jafari
Lead UX/UI Designer
Syeda Jafari is a UX/UI designer with a diverse background in product design, sales, and marketing, She is able to leverage her understanding of user psychology to create beautiful, user-centric designs and cares deeply about designing for ease, impact, and education. 
We did it - thanks to YOU.
Mon. June 20, 4:07 PM EDT
On June 14, Alpha Wave Curriculum reached over $10,000 in contributions and ended our campaign with EXACTLY 100 contributors!
We achieved this incredible milestone because of you.
Every single dollar donated MATTERED.
For those of you that are awaiting your incentives, I will be sending those out by the end of the month once all of the contributions have cleared.
Gratefully,
Brenna, Marina & Syeda
P.S. If you no longer wish to receive updates about Alpha Wave Education, please reply to this email.
So Close...
Tue. June 14, 2:41 PM EDT
We need a miracle.

And the miracle is you! Here we are. We only have 19 hours left on our campaign.

As of today, we have raised over $8,500. That is simply AMAZING. We're blown away by the support. That being said, we must reach at least our minimum goal or we get none of it. That's right, we either reach that minimum goal or we get NOTHING.

Will you help us get there?

If you haven't made a financial contribution, please do so today; any amount makes a big difference.

If you already gave, please consider increasing the amount of your contribution by a few dollars. But only if you're able to. We're already very grateful for your contribution.

Also, please share our page with others: alphawavecurriculum.com. Ask a couple of your friends to make a contribution in any amount.

Thank you so much. We know that with your support we will get there!
alphawavecurriculum.com
Again, thank you!
Brenna, Marina and Syeda
First Week Success!
Tue. May 24, 4:44 PM EDT
It's been a week since we officially launched our crowdfunding campaign, and what an incredible success it's been so far.
In just 1 week, we've gathered 29 supporters and almost $3500. We are on our way to reaching our goals, and so incredibly grateful for everyone that has made a contribution thus far.
We are looking ahead, and aiming to get to 75 contributions by next Tuesday. Let's see what we can do!
As always, please share our campaign with your friends, family, and colleagues. This is an exciting opportunity to get involved on the ground level of an organization that will have a massive impact in the years to come on teen mental health.
Incentives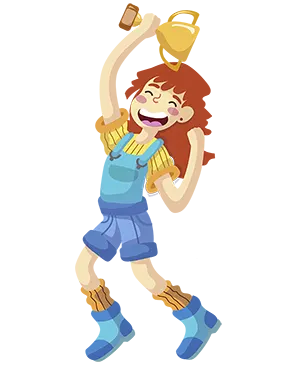 Social Media Shout-Out
($25+)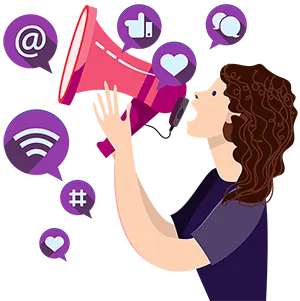 A personal shout-out on all our social media channels.
1 Recorded Meditation for Anxiety
($50+)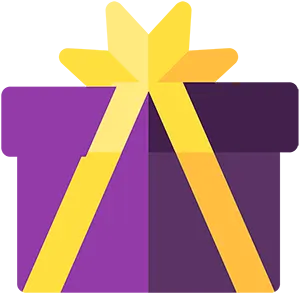 Sent directly to your email
5 Meditation Recordings for Health & Healing
($100+)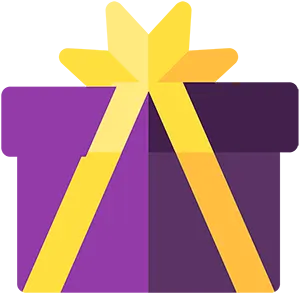 Sent directly to your email.
1 Live Group Meditation
($250+)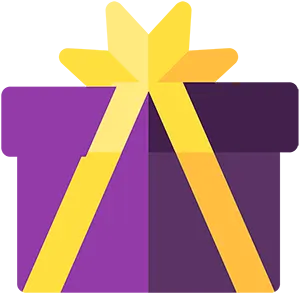 Offered via Zoom; invite everyone!
1 Mindfulness & Meditation Coaching Session
($500+)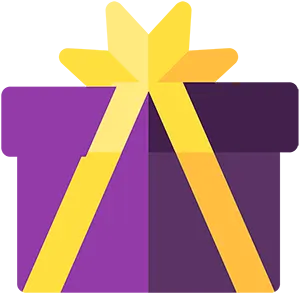 1-on-1 session for you or gifted to a friend
2 Holistic Health Coaching Sessions
($1000+)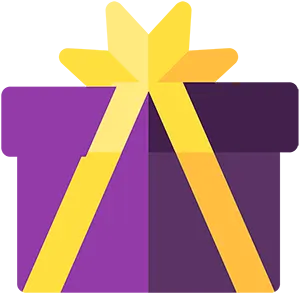 Areas of focus: Mindfulness, Meditation, Personal Training, Nutrition
5 Coaching Sessions
($2500+)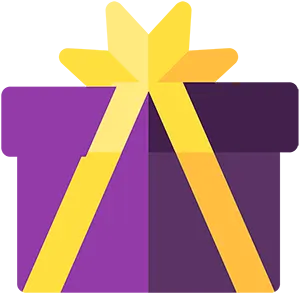 Areas of focus: Mindfulness, Meditation, Personal Training, Nutrition
10 Coaching Sessions
($5000+)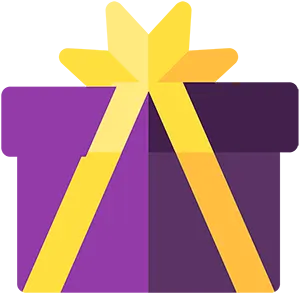 Areas of focus: Mindfulness, Meditation, Personal Training, Nutrition


Thank you for reading. Thank you for your support. Thank you for caring.
Thank You!