Likeness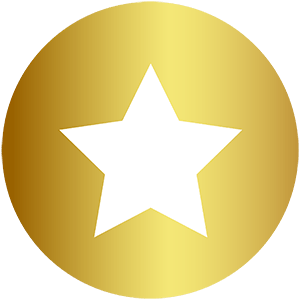 This campaign has ended. It raised $17,382, reaching its minimum goal.
A grounded scifi about loss and acceptance.
Likeness
Film
Logline

A young woman uses a digital copy of her missing mother to help investigate her mom's disappearance and maybe grieve along the way.
Synopsis
LIKENESS is set in a world not too far from our own, where advances in tech allow you to have continued communication with a departed loved one. Well, almost -- an A.I., curated to be the best impersonation of a loved one.
Our lead character, KAITLYN, is desperate. Determined to find her mom, who's missing and whose trail has gone cold. Kaitlyn logs into this Zoom-like portal, creates an account and begins interacting with an A.I. that looks, sounds, acts just like her mom. Her real mom.
For Kaitlyn, all that matters is using this--tool, however uncomfortable this is, to discover the ultimate truth -- what happened to my mom?
Funding
This is a character-based story through and through. Great acting will be a MUST. Great actors deserve to be paid.
Recruiting the right production team will also be important in getting the best look, sound and style. 
Who is this guy and why now?
I've been in LA 10+ years, chipping away at screenwriting. While I love writing, I DON'T love that a "finished" script exists as a PDF on a Documents folder on a laptop. LIKENESS is a step toward having a complete thing - a finished film, coming from me.
The Nitty-Gritty
Movies are expensive. Yes, even indie short films. I will utilize every dollar, into making this the best end-product it can be.
Thank You
For checking this out, for your consideration and I hope you can see LIKENESS very soon!
David A. Flores
Writer/Director
David is an Arizona born writer and director. He's a former mariachi, who loves telling genre and female-led stories. He inserts diversity whenever possible and crafts characters that aren't truly heroic. 
He lives in LA with his wife (Kristen), cat (Adelaide) and soon-to-be baby boy.
Link to David's work:
https://davidfloreswrites.com/
Kyle Little
Producer
Kyle is a producer and filmmaker who loves slightly out of left field genre stories. He's passionate about playing with familiar feelings and tones and twisting them just enough to arrive at the truly unexpected. 
Also, he thinks David is a total badass. So he couldn't be more excited to help bring his sci-fi/mystery/horror vision of LIKENESS to life! 
Carrie Morgan
Director of Photography
Carrie was born and raised in Bozeman, Montana. She picked up her first film camera at the age of 13 and has been enthralled with photography ever since.
Shortly after graduating film school at the University of Colorado Boulder, Carrie traveled the world from  Australia to Israel, before eventually settling in Los Angeles. Her true passion lies with telling honest stories of human nature.
Link to Carrie's work:
http://www.carriemorgandp.com/reel/
LIKENESS - Now an Award Winner!
Tue. October 24, 9:00 AM PDT
Huge congratulations to our lead actress, Mary Rose Branick, for winning the Best Actress - Short Film award at Hysteria Fest!!
The film screened this past Saturday to a "packed and electric house" at the Arkadin Cinema & Bar, a lovely little St. Louis arthouse gem. It was the last film of its block and the fest said "you could hear a pin drop" through the entire film.
It's a huge and deserving win for Mary Rose, but also a huge and deserving win for the LIKENESS whole team, as a whole.
We knew from the beginning our film was going to live or die by the acting. At every fest we've screened at, the acting has been universally praised. That we can finally have an award to solidify that is truly a cherry on the top for this wonderful journey we've had so far.
That wonderful journey is reaching its tail end. LIKENESS will finally be released to the public in 2024. More info to come!
For now, congrats to Mary Rose and team!!
Film Festival Circuit Halfway Done!
Tue. August 8, 8:05 PM PDT
Hello! We're halfway through our film festival journey for LIKENESS and what a journey it's already been! Our next festival is:
HollyShorts in Hollywood, CA!
Tuesday, August 15 - 7:30pm.
We're screening at the legendary TCL Chinese Theatre, which still blows our minds. If you're in the Los Angeles area and free the evening of Tuesday, August 15th, come check us out!
After HollyShorts, here's a current list of next upcoming festivals:
Sidewalk Film Festival - USA - Birmingham, AL
Catalina Film Festival - USA - Catalina Island, CA
Burbank International Film Festival - USA - Burbank, CA
Tacoma Film Festival - USA - Tacoma, WA
We Make Movies International Film Festival - USA - Hollywood, CA
Finally, to recap, here are the festivals we've already screened at:
LA Shorts International Film Festival - USA - Los Angeles, CA
Chattanooga Film Festival - USA - Chattanooga, TN
Arizona International Film Festival - USA - Tucson, AZ
This film is really hitting its stride! It's been so amazing to watch it on the big screen and have audiences respond so well to what we've accomplished.
Again, we couldn't have done it without you.
Thank you, thank you!
Happy 1 year!
Mon. June 12, 12:59 PM PDT
1 year ago, we shot LIKENESS.
Thank you's don't it justice, but THANK YOU. Yes, you!
As a contributor, you were part of the village (and it took a village) to make our film happen. You believed in me, us, the project and the film exists BECAUSE OF YOU.
So. Yes. Thank you.
And where are we with LIKENESS?
We're in the thick of it, doing the 2023 film festival circuit!
We had our world premiere at the Arizona International Film Festival in April. Next up is Chattanooga Film Festival on June 23rd! That is a Virtual-Only screening. Tickets are $15 and you can pre-order here: https://chattfilmfest.festivee.com/fun-size-epics---cff...
If the link doesn't work for you, email me and I'll send it your way.
We have Burbank International Film Festival in September and some more announcements coming soon!
If you're not already, definitely follow me on the socials, that's the best way to stay up-to-date on all things LIKENESS:
Facebook: @davidfloreswrites
Instagram: @davidfloreswrites
Twitter: @dfloreswrites
LIKENESS: World Premiere Fri, 4/28 - 10pm!
Mon. April 17, 3:34 PM PDT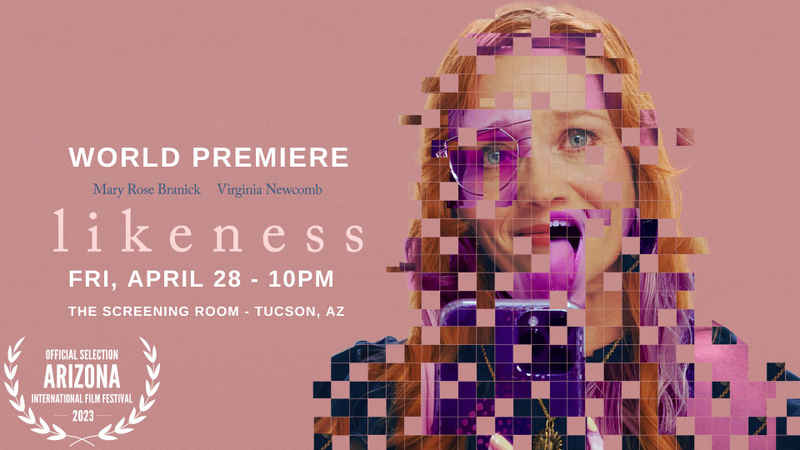 If you're in or around Tucson, come check us out! I will be in-person, handing out free posters and soaking in the hometown premiere!
Tickets are available NOW on the AzIFF website: bit.ly/3KqkvSA
WORLD PREMIERE: Arizona International Film Fest!!
Mon. March 20, 5:59 PM PDT
Hello!
I am SO excited to announce the World Premiere of LIKENESS will be at the Arizona International Film Festival in Tucson, AZ!!
The festival runs April 19 - 30.
Tucson is my hometown, so this is extra special for me. A true homecoming.
Also, a large portion of our contributors are Tucson-local or have connections to Tucson, so it's just special all around!
If you're in or around Tucson, please join us next month as we watch LIKENESS on the big screen!
And thank you again for being a contributor to LIKENESS. None of this would be possible without you.
Truly. Thank you!
LIKENESS is DONE!!
Tue. December 6, 12:52 PM PST
So happy to report that, as of yesterday, the film is in the can!
Thank you SO MUCH for being a contributor to this special little film. I am so proud of what we've made.
What next? LIKENESS will shoot its shot in the 2023 film festival circuit. What happens next is anyone's guess. Please send all the good juju you can!
For the contributors who contributed $100 or more, you will be receiving a viewing link of the final film. Keep your eyes open for a direct email from me in the coming days.
Again, thank you so much for being a part of this. We literally couldn't have done this without you!
Behind the Scenes Video
Tue. August 23, 7:32 AM PDT
Hi there!
Today, we're releasing our Behind the Scenes video to the world! But, as a little thank you to YOU, here's a special EXTENDED version of the BTS video! Whether or not you selected the BTS incentive, consider this a little cherry on the top and another thank you for your contribution.
Here's the Extended BTS video:
We have our Fiona! Casting Complete!
Mon. May 23, 3:51 PM PDT
Yes, the campaign is done, we're 2.5 weeks away from filming, but here's some exciting news --
Virginia Newcomb is our Fiona!
Virginia is an indie queen, having been in A24's THE DEATH OF DICK LONG and THE BETA TEST. The Fiona we see is a mirror of her missing real life counterpart. All the good and bad, rolled into an algorithmic perfect package.
We're THRILLED to welcome Virginia to the LIKENESS team!
We have our KAITLYN!
Tue. May 10, 12:59 PM PDT
Yes, our campaign is over, but want to still share an exciting update with all of you!
We have cast Mary Rose Branick as Kaitlyn!
Kaitlyn is the heart and soul of LIKENESS. Full of grit, bravery and determination. Willing to go the distance to find her missing mom. We are SO excited to work with Mary Rose and make Kaitlyn a reality!
The End of the Road
Wed. April 13, 8:29 AM PDT
As of writing this, we have 4ish hours left in the campaign.
This is the Death Star trench run. The grand finale. It's all come to this.
And what an absolute tremendous success! Not just because we hit our goal, raised over $17k with nearly 300 supporters. We would have been a success without hitting our goal.
The moment a single supporter made a contribution, we became a success. I've said it repeatedly: we wouldn't be here without you. That's 100% true. We just wouldn't.
This was always a shot in the dark for me. A Hail Mary. I truly didn't believe this would happen. I didn't believe in me. So, THANK YOU. Thank you for proving me wrong. For believing in me. In this project.
Let's blow up the Death Star and get medals from the princess :)
FINAL DAY
Tue. April 12, 7:44 AM PDT
This is it. Let's see if we can hit our STRETCH GOAL of $20k!
FINAL 2 DAYS!!
Mon. April 11, 9:29 AM PDT
Can we make our STRETCH GOAL of $20k?!
4 DAYS LEFT!!
Sat. April 9, 11:07 AM PDT
Thank you to everyone who has contributed. If you have yet to contribute, now is the time!
Nearly 110% funded! But, we're trying to hit our STRETCH GOAL of $20k! Can we do it in the next 4 days?!
100% Funded!!!
Wed. April 6, 1:25 PM PDT
Well. Holy crap, guys! We did it! We DID IT!!!
We're not done yet. We have a week left and a STRETCH GOAL of $20k.
What does THAT go to? Editors to edit. Composers to make music. VFX artists to make Visual Effects. Basically all the bells and whistles that make a movie, well, a movie and not just assembled shots from a camera.
Thank you to EVERYONE who contributed. We truly wouldn't be here without you.
Thank you for believing in me, this story, this team, this campaign.
It's not goodbye yet, we still have a week, but this IS a job well done, mission accomplished.
FINAL FULL WEEK!!
Mon. April 4, 9:36 AM PDT
This is it. Our final FULL week of the campaign. 92% funded. Over 200 supporters.
For those 200+ supporters, THANK YOU. Truly. You helped get us here.
But, we're not done yet! We're at the goal line. The last push to get us to 100%!
If you haven't yet made a contribution, NOW'S THE TIME!
Please: spread the word, make contributions, make ADDITIONAL contributions (if you can, you'd get the A++ Platinum Star award).
And finally, thank you for believing. In me. In LIKENESS. We're SO, so excited to bring this home!
Week 3 - Two Weeks Left!
Mon. March 28, 1:14 PM PDT
We're officially HALFWAY through the campaign! Nearly 80% funded!
We're on the 20 yard line. Can we get to the touchdown? Touchdown being FULLY FUNDED :)
150 Backer Rally TODAY!
Thu. March 24, 8:16 AM PDT
We'd LOVE to get to 150 supporters TODAY!
Now's the best time to make a contribution OR if you already have, SPREAD THE WORD ON HIGH! If you want DOUBLE EXTRA CREDIT, A++ status? Make another contribution! Haha!
Any little bit helps as we push the boulder to FULLY FUNDED!
WE HIT $10K!!
Wed. March 23, 7:55 AM PDT
That, in itself, is a milestone. To do it in just over a week is INSANE. Insane.
We couldn't have done it without you! Thank you , thank you!
$5K left, till we're FULLY FUNDED!
Week 2, Here we go!
Mon. March 21, 8:11 AM PDT
I mean - WHAT A WEEK 1!! 50% funded. 80 supporters. Amazing!
Thank you all SO MUCH for being a part of this journey! But, we're not funded yet! The train keeps going!
And...we're off!
Tue. March 15, 12:36 PM PDT
Day 1 already netting over $4k at 27% funding!! WHAT?!! Insane.
Incentives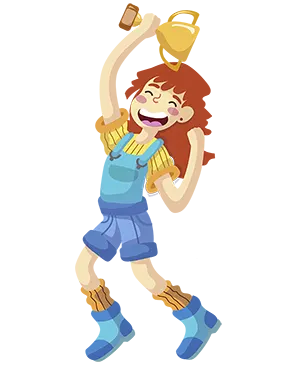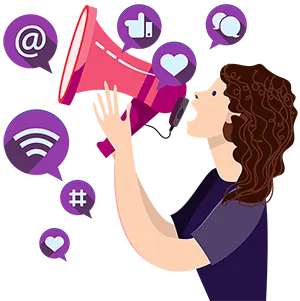 You'll get a personal social media shout-out from us.
Greetings, From...
($50+)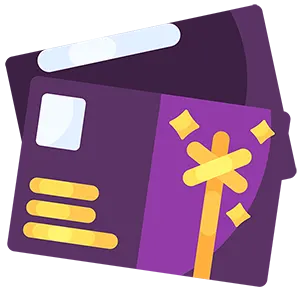 You'll get a LIKENESS-inspired digital postcard + the social media shoutout from us.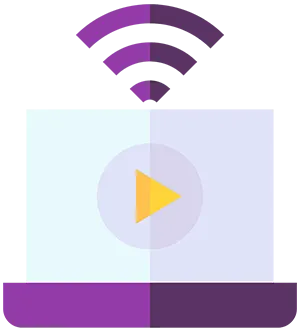 You'll get a password-protected link of the final film + ALL previous incentives!
BTS (not the band)
($300+)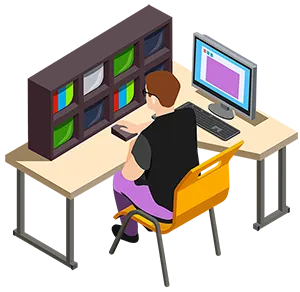 Get access to exclusive behind-the-scenes content + ALL previous incentives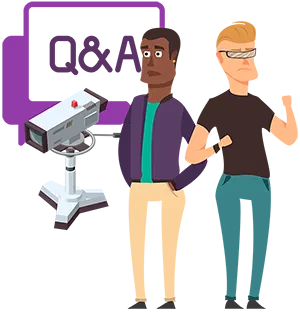 We'll do a Zoom! A 1/2 hour one-on-one. The floor is yours. + ALL previous incentives!
The Glitz! The Glam!
($1000+)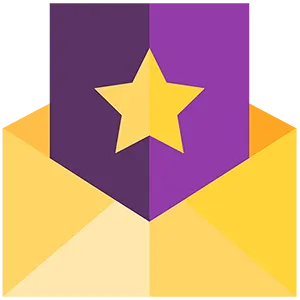 Join us for our premiere screening in Los Angeles, CA. + ALL previous incentives!
Welcome to Hollywood!
($3000+)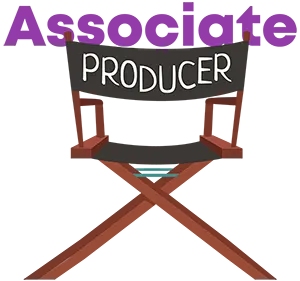 Where money makes stars! You'll get an Associate Producer credit + ALL previous incentives!
Why, yes, Producer...
($5000+)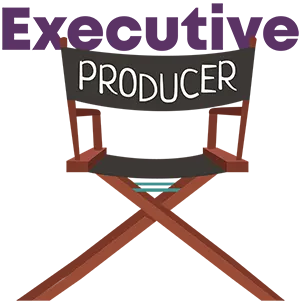 Welcome to the team! You'll get an Executive Producer credit, ALL previous incentives + dinner on director. YUP!!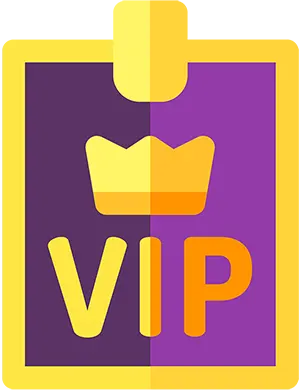 Executive Producer credit, ALL previous incentives + day on the set.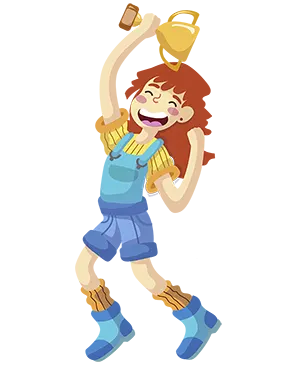 Look, if you're gonna single-handedly, fully fund this film? What do YOU want? Let's talk. Long as it isn't illegal or anyone gets hurt ;)


Thank you for reading. Thank you for your support. Thank you for caring.
Thank You!