SABOR DEL EXITO - POST PRODUCTION
$1,926 raised (19% of $10,000)
31 supporters
10 days, 16 hours left
Minimum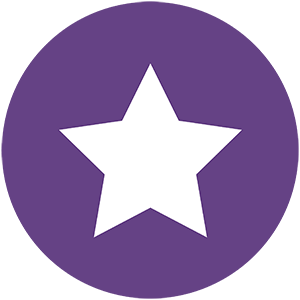 Goal: $10,000
Minimum amount to disburse funds: $5,000 (not yet raised)
We are committed to cultivating the talents of the aspiring writers from the 'Kids in the Spotlight' program by empowering them to see their script come to life on the big screen and in film festivals.
SABOR DEL EXITO - POST PRODUCTION
Film
Logline

A brother and sister must find the courage to tell their father that they don't want to live the life he had planned for them.
Synopsis

"Sabor Del Exito" (Taste of Success) is a heartfelt family drama centered around a Family Mexican restaurant. The story unfolds in a  single day and night, delving into the aspirations, struggles, and relationships within a Mexican-American family.
Tizoc, a college student at Berkeley, returns to his family's restaurant, haunted by the memory of his late mother, Elora. He feels closest to her when he's cooking. At the restaurant, a magical moment transports her to him.
Eleuia, Tizoc's sister, works at the restaurant and aspires to go to college. She's frustrated with Tizoc for abandoning his Law studies and feels he's throwing away an opportunity she wishes she had. Their father is proud of Tizoc's academic achievements but is unaware of his children's true aspirations and struggles.
Tensions reach a boiling point when Eleuia confronts her father about her own dreams of going to college. She reveals her excellent SAT score and her resentment toward the responsibility she feels to stay and help run the restaurant. Tizoc also reveals his desire to become a chef instead of a lawyer. Their father, initially shocked and disappointed, eventually accepts his children's dreams, acknowledging that he placed too much burden on them after the loss of their mother.
As they dance together in the restaurant, they feel the presence of their late mother, Elora, watching over them, fulfilling the prophecy that the family will find a new path but remain forever connected through love, memories, and the "Taste of Success."
 
This compelling story explores themes of family obligations, the pursuit of dreams, and the cultural richness of Mexican-American life.
Funding: Where Your Contribution Goes
Elevating the film
Your generous contribution will first and foremost go toward post-production to bring "Sabor Del Exito" to life in the most compelling way. This includes:
Professional Editing: Finalizing the edit and stitching together the raw footage into a compelling narrative.
Sound Design: To create an immersive auditory experience that complements the visuals.
Musical Score: To underscore emotional moments and enrich the story's atmosphere.
Color Grading: To enhance the visual style and mood of the film.
 
Festival Journey:
Once the film is polished to perfection, we aim to showcase it on the grandest stages possible. Your support will fund:
Film Festivals: Prepare marketing materials. Submit our project to reputable film festivals.
Travel and Accommodation: To bring our director and talented young writers, who are part of the "Kids in the Spotlight" program, to these festivals.
The Bigger Impact:
The writers for this film are foster kids who have used this creative process as a way to heal and grow. Witnessing their work on the big screen and possibly receiving recognition can be life-changing for them.
 
Stretch Goals:
If we exceed our fundraising target:
Stipends: We can pay those who have contributed their skills and time to the post-production and festival run.
By contributing to "Sabor Del Exito," you're not just supporting a film—you're empowering young voices to transform their personal challenges into a shared triumph.
Additional Information on the "Kids in the Spotlight" program
About Kids In The Spotlight (KITS):
Founded in 2009, KITS is a Los Angeles County-based non-profit organization that helps youth impacted by foster care heal and grow from trauma through the power of storytelling and filmmaking. KITS provides a year-round flagship Script-to-Screen program that empowers foster and underserved youth ages 12-to-24 to write, cast, and star in their own short films, telling their stories their way. KITS aims to create a pipeline of young Black and Brown leaders in positions of decision-making power. This pipeline is built through KITS' workforce development and youth services programs, connecting youth in and/or from foster care with ongoing professional training, internships, and careers in the entertainment industry. The goal is to pursue economic stability and create generational wealth for Black and Brown youth impacted by foster care.
Thank You

Thanks for diving into the world of "Sabor Del Exito"! Your support isn't just backing a film; it's launching new talent and bringing a powerful story to the spotlight. Let's do this!
RAMI RIVERA FRANKL
DIRECTOR/ PRODUCER
Rami Rivera Frankl is a DGA Director, Producer, Entertainment Technologist, Entertainment/Media Executive, Strategic and Economic Advisor, Guest University Lecturer,
and Author based in Los Angeles. With a career that spans multiple sectors, Rami brings a unique blend of technical expertise and creative vision to every project. He serves as the Chair of the Media & Entertainment Committee and is a member of the International Trade Policy Committee for the District Export Council of Southern California. A dedicated advocate for human rights and digital accessibility, Rami is a filmmaker and storyteller committed to making a meaningful impact. 
TIGE CHARITY
EXECUTIVE PRODUCER
Tige Charity is a dynamic Executive Producer and philanthropist based in Los Angeles. With a background in non-profit leadership, Tige brings a unique perspective to the world of filmmaking. She is the Founder of Kids in the Spotlight, a transformative organization that empowers foster youth through the art of filmmaking. Her work has been recognized with numerous awards and accolades, highlighting her commitment to social impact through storytelling. As the Executive Producer of our short film, Tige lends her expertise in project development and her passion for meaningful narratives, ensuring that the project not only entertains but also makes a significant impact.
CONSTANCE POWIS
PRODUCER
Constance Powis is a Belgian film producer based in Los Angeles, with a strong focus on the development and production of diverse film projects. Concentrating on international co-productions, she leverages her industry network to bring compelling stories to global audiences.
In addition to her work in film, Constance serves as the Event Coordinator for Belwest, the Belgian Chamber of Commerce based in LA, further strengthening her ties within the international business and entertainment communities.
There are no updates for this campaign yet.
Incentives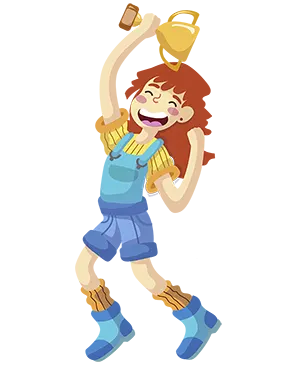 Social Media Shoutout
($15+)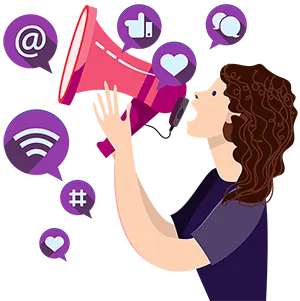 A public thank you on the film's social media channels.
Digital Download of the Film
($25+)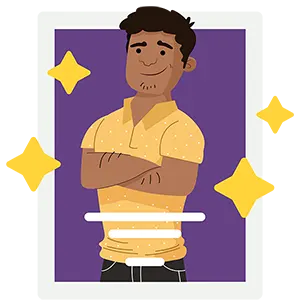 Receive a digital copy of the film upon its release.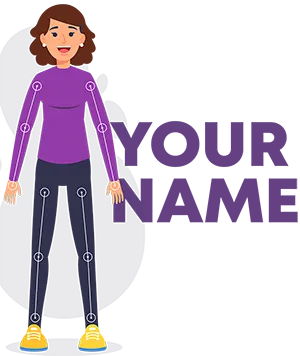 Your name appears in the 'Special Thanks' section of the film's credits. Receive incentives at lower levels as well.
Virtual Q&A Session
($100+)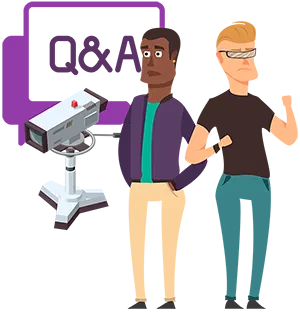 Gain access to a live virtual Q&A. Receive incentives at lower levels as well.
Copy of the Script Signed by Key Member of the Crew
($200+)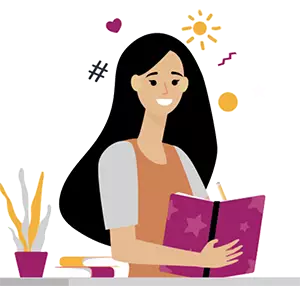 Director will sign and write a note for you on a digital script that will be sent to you. Receive incentives at lower levels as well.
Short Script Consultation with a DGA Director
($300+)
The director will read your script and you will have the chance to discuss it for 30 minutes. Receive incentives at lower levels as well.
Our Film Festival VIP Guest
($500+)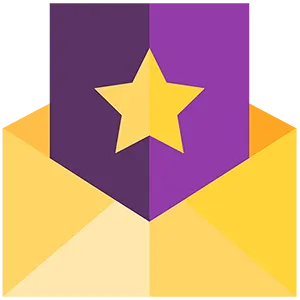 Tickets to the film festival premiere (travel not included). Receive incentives at lower levels as well.
Associate Producer Credit
($1000+)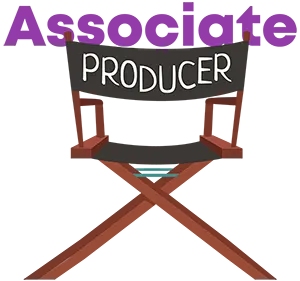 Your name listed as an Associate Producer in the film credits and on IMDB. Receive incentives at lower levels as well.
Co-Executive Producer Credit
($2500+)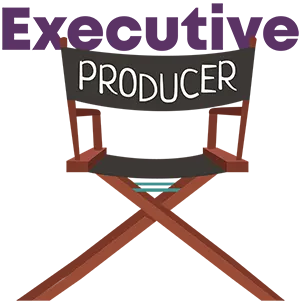 Your name listed as an Co-Executive Producer in the film credits and on IMDb. Receive incentives at lower levels as well.
Corporate Sponsorship
($10000+)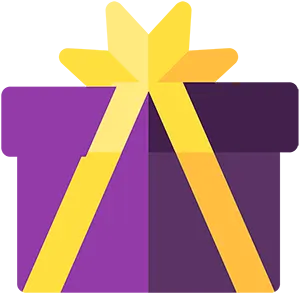 We will work with you to design a sponsorship package customized to your needs.


Thank you for reading. Thank you for your support. Thank you for caring.
Thank You!