"How To Snag A Husband" Based on the Bestselling Novel "Sweet Bye-Bye" ©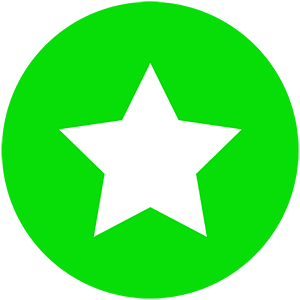 This campaign has ended. It raised $18,107, reaching its minimum goal.
Chantel's story shows us the value of, self-love, self-worth and empowerment.
"How To Snag A Husband" Based on the Bestselling Novel "Sweet Bye-Bye" ©
Film
Logline
After the near-death experience of her father, Chantel Meyers makes an overly ambitious bargain with God, if he should live, and finds herself on a journey to discover true "self-love" and her own happily ever after.
Synopsis
"How To Snag A Husband" is a romantic comedy where after a life-changing experience and a newly restored belief in her faith, Chantel Meyers sets out to "do the right thing" and get a marriage proposal from her longtime boyfriend which sets off a hilarious journey as she finds herself and her own happiness.
****
What do you do when the chips are down?
What do you do when tragedy strikes and you have possibly bitten off more than you can chew.
For the lead character in my new comedy Movie, "How to snag a husband" the 20 something drama queen strikes a pretty outlandish deal with God and finds herself in a situation where..well... I'll just you see for yourself.. 
Do you love a good family drama?
Do you enjoy ridiculous comedies?
Do you support stories of color, with complex characters, that normalize being able to take off their masks, and get to the real with their issues? ((((Where they are able to be vulnerable, practice self love, and still get to feel empowered???)))
Then you will absolutely love my new film, "How to Snag A Husband!"
Think of "Eat Pray Love" meets "Love & Basketball" in this Romantic Comedy when a 20 something daddy's girl, finds her father  home alone &  unconscious, this sets the story in motion, as she finds herself on a path of exploring who she really is, and what she is important to her.
Now your probably thinking Denise Why Are you making this movie?
Well I'm an African American  woman, a person of color who understands code switching, confidence struggles, exploring self love and trying to figure out how to hold it, all while striving to figure out how to continue to progress in society.
So not only do we have a a romantic comedy about a drama queen, who is a daddy's girl,  we have a character who also has in-depth complex insecurities 
This movie is important because it shows that in order to keep growing, we have to keep striving in order to keep getting better.
And we have an amazing team that we have put together,  we have a great director and some  fantastic actors!
Well we want you to be a part of our community and a part of our team. We have work to do! We would absolutely love for you to donate and to support the team if you can. 



Based on the National best selling novel, "Sweet Bye-Bye" Warner Books 2004 Hachette Book Group 2007 
by Denise Michelle Harris 
Funding
Were need production funds in order to make this full length feature  film happen! Funds will go towards set designs, Line Producer, director of Photography, production equipment rentals, Legal Insurance, film permits, pandemic mandate requirements, DP (director of photography), location fees, festival distribution, Post Production and while we are calling in every favor, we can, we think its important to pay our cast and crew.
Every donation counts and we are so grateful to each and everyone of your contributions, support and share of your campaign.
Additional Information
"Chantel is a complicated protagonist but her ability to wear her heart on her sleeve really highlights her vulnerabilities and makes her more endearing to moviegoers." The Blacklist
The Nitty-Gritty
This is truly a project of love and is being made to contribute to society, and to break unhealthy stereotypes, and to promote mental health, healthy families and the importance of self love in order to thrive.  It has been long awaited and the road has not been easy.  We are so happy that this dream is finally happening.
Thank You

Thank you for your donation in any amount. It all goes toward being given an opportunity to tell stories  stories by artist of color and to be able to create art. You are very much appreciated for supporting an up and coming filmmaker on her journey.
Denise Michelle Harris
Writer- Producer
Denise Michelle Harris M.A. is an experienced Television Producer, Bestselling Author, Sales Executive and Playwright.  Driven by her love for seeing people thrive, her knack for telling a good story, and her secret weapon of being a continuous student and lover of learning, has allowed for her success both in the corporate world, and for breaking into Hollywood to tell stories that haven't been shared. 
Denise has been recognized by Alameda County for her "Sweet Bye-Bye Clothing Drive" to help people get job ready for interviews, as well as by The Bay Area Newsgroup for her determination and hardwork in taking care of her clients. Her novel, "Sweet Bye-Bye" Warner Books 2004/ Hachette Book Group 2007 was turned into a Stage Play in the San Francisco Bay Area and returned to the stage for two encore performances in 2011. Denise is listed in "Whose Who in America" as a forward thinker and it shows, as her new movie "How To Snag A Husband" is about embracing self love, and reminding people to value your life's moments.
Thank you for contributing and helping her to make this important film happen so that people all over remember to self care and live their best lives.
Ms. Nicole Jackson
Crowdfund Campaign Manager
Nicole Jackson is an experienced Project Manager, Crowdfund Manager, Real Estate Investor, and Softball Mom. Driven by her passion to succeed, her love for people and her secret weapon of always wanting the best for her clients, has allowed for her success both at home as well as in her career. Nicole has been recognized by Arlington County Government as professional and a forward thinker in software implementations in excellence.
"I'm passionate about decorating, I provide furnished modern homes for professionals that require extended stay living in Washington DC. I developed an automated system to welcome new residents to the property, including monthly cleaning schedules, online payments, and maintenance request.
I'm a free-spirited person that enjoys professional and amateur sports, live entertainment, gardening, seafood meals, and quarterly luxury self-care pampering.
Connect with me to share your ideas in technology, real estate, stock trading, travel and I'm open to learning something new!"
-Nicole Jackson
Matching Donor Challenge!!
Mon. August 29, 11:53 AM PDT
Please support us!! We are only $400 away from our 1,000 goal!!
Incentives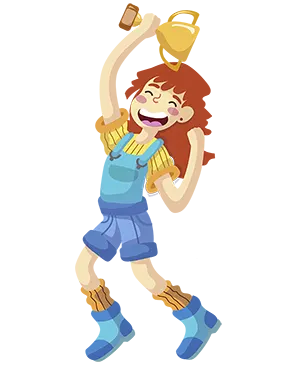 Social Media Shoutout
($20+)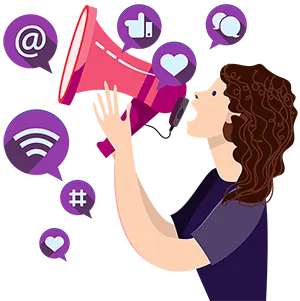 Support the film and we'll give you a special thanks on Social Media
Get The Digital Movie Poster
($50+)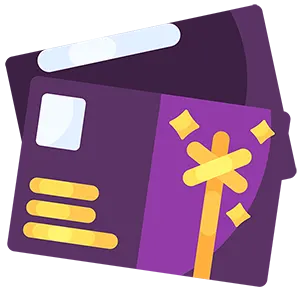 Receive a digital copy of the official Movie Poster , plus previous gift.
Official Poster Self Love Song with Dance Challenge Instructions
($100+)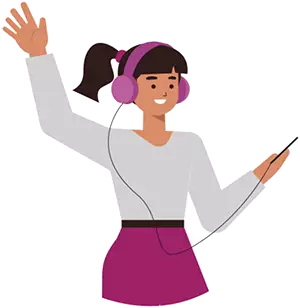 Embrace Self Love on the floor with self love challenge. Official Movie Poster & Song along with The Dance Challenge Instructions plus previous gifts
Receive a special Thank you on the Official Movie Website!
($200+)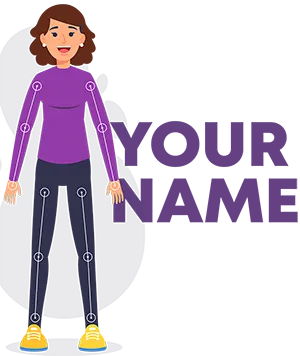 Your name ion the official movie website plus previous gifts..
Zoom Party Q&A with the Cast and previous gifts
($500+)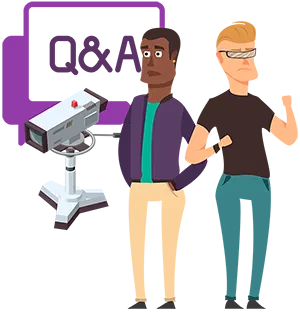 Hang out online with the Cast at the official Q&A Zoom Party
Attend Cast Wrap Party Access!
($1000+)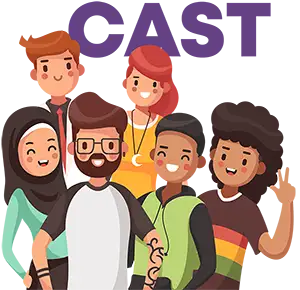 Exclusive invitation to the Cast Wrap Party celebrating finishing the film. Plus a copy of the movie. and a shout out on social media!
Walk on Role In The Movie
($2000+)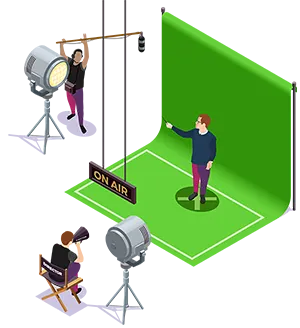 Make a Cameo Appearance in the movie! plus name in credits!
Associate Producer Credit
($2500+)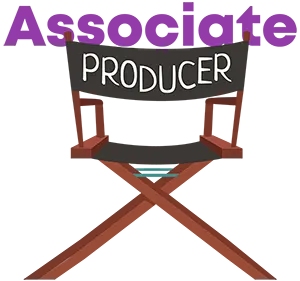 Get Associate Producer Credit in the movie. Plus name officially in the credits!
Executive Producer Role
($5000+)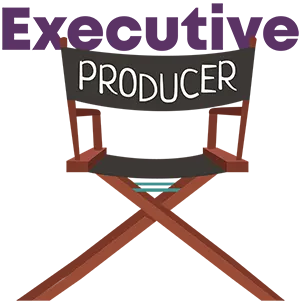 Debut in the Movie Industry with Executive Producer Credit in movie. Plus invite to Red Carpet Movie Premiere, Cast Wrap Party, Zoom Cast Q&A.


Thank you for reading. Thank you for your support. Thank you for caring.
Thank You!