Hatchback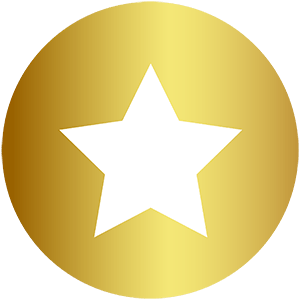 This campaign has ended. It raised $16,951, reaching its minimum goal.
The story of a working class African-American family during the pandemic.
Hatchback
Film
Logline
Due to job losses in early 2020 caused by the pandemic, an African-American family of four is living out of their hatchback car until the next pay day arrives. The family dreams of just one night in a motel. But each passing day living out of their hatchback vehicle brings new disappointments, pushing that dream further and further out of reach.
 
Synopsis

Our film opens early Friday morning at a gas station in a deteriorated section of what could be any city in America.  A rusted and aged hatchback car is parked in the rear of the station. A phone alarm goes off and a weary African-American family of four emerges from the vehicle, wiping the sleep from their eyes. They'd slept there all night. Turns out due to COVID job losses, this hatchback has been the family's only home for the past eight days. We meet forthright, no-nonsense Mom, Zena; upbeat and hardworking Dad, Darryl; and their two precocious children, Jasmine and Malik. 
It's Friday and the family, optimistic about Darryl getting paid at his temp construction job, hopes to have enough funds to actually stay in a motel that night. But those hopes are quickly dashed when Darryl is suddenly laid off from his job due to COVID shutdowns. He won't even get paid for another week.  Zena panics that the family won't last that long. Money is tight as a drum and tensions in that hatchback car are super high.
Even their typically upbeat daughter, Jasmine, has an inappropriate outburst in her zoom school where she curses out a classmate.  Jasmine's outburst not only is the catalyst for a family blowup that's been building for some time, but strangely enough, her outburst leads to the family eventually finding housing.  Another student in the zoom tells someone about the unhoused family…that someone tells his elderly neighbor who happens to have an empty bungalow… and through the power of community, our family finds a home in the end.
Funding

Here's the budget breakdown for how your funds will be used. The majority of your donation will go towards paying the production crew and talent fairly.
Your donations will also be used to provide on-set meals, practice COVID safety protocols as well as acquire a hatchback car for the shoot. We don't really have a movie without a hatchback car! We are planning to shoot this short film in the fall of 2022.
Why this story is important
The director, Lynelle White, wrote this project because she wanted to tell a story about a Black working class family's experience during the early stages of the pandemic.  Everyone in America was so quick to "return to normal" and "move on" once the vaccine was introduced that stories like this one were swept aside. Furthermore, while the media focuses quite a bit on the white working class, it often forgets that there is a robust, tenacious Black working class in this country as well.  So overall, this film will highlight how hard the Black working class was impacted by the effects of the pandemic. 
"Simple Black Americana" is the mantra for this film which will inform our decisions about location, cinematography, and costumes. Although we will be shooting this film in Los Angeles, we want the audience to feel like this family could exist in any city in America.  
This isn't just about "The Struggle" though
We hear you. We don't need anymore films that only depict African-Americans struggling and being downtrodden.  That's not what this film is.  This film showcases a family that, although is in a challenging situation at the start, figures out a way forward.  And at one point in the film, despite all the circumstances, the family manages to experience a collective moment of joy. 
Thank You!

For your donation. 
For your belief in this short film. 
And for your faith in our Women of Color led production.
Please share this page with others you think might be interested in donating. Share buttons are below.
LYNELLE white
director / writer
Lynelle White is a television writer living and working in Los Angeles. Her TV writing credits include BLACK LIGHTNING (CW), Z NATION (SyFy) and ARMY WIVES (Lifetime). While attending UCLA's MFA in Screenwriting program, Lynelle was awarded the NAACP/NBC Universal Television Fellowship and the Women in Film (WIF) Eleanor Perry Writing Award.  She is also a Film Independent Episodic Lab fellow.
Lynelle has directed short films, web series and documentaries that have screened at various film festivals including New Filmmakers Los Angeles, the Chicago International Reel Shorts Festival and the St. Louis International Film Festival.  She is a member of the Writers Guild of America, West (WGAW) and is represented by Bellevue Management.
Before venturing into the film and television industry, Lynelle was a pilot in the US Air Force, flying combat missions in support of operations in Iraq and Afghanistan. 
ANIta cal
Producer
Anita M. Cal is a versatile award-winning film and TV storyteller who's had the opportunity to write, produce, and line produce with a diverse range of talent and brands in the entertainment industry. Currently, she is the Co-Writer of Undercard (2022) with Director Tamika Miller (ABC's Station 19, BET's A Christmas Lottery), a sports drama surrounding a woman boxing trainer who attempts to do what no other woman has ever done—train a male boxer to the championship title—if only her contender son will let her.
Anita recently penned a feature 2022 fight drama, BABY GIRL for Sweet Unknown Studios (A Day to Die, Bruce Willis). A multi-faceted filmmaker, she's written and consulted for staffed comedy writers as well as penned scripts for TBS's Tyler Perry's "House of Payne," "Meet The Browns," and Colours TV's "The Chin Chinns."
An ardent life-long learner, Anita earned a Doctorate in Organizational Leadership from the #1-ranked program at Pepperdine University. A lecturer and adjunct professor, she's known to her NYU, Chapman University, and Syracuse University college students as "Dr. C." Anita incorporates leadership principles into her film school lectures and has spoken on her leadership research in Belgium, France, and Germany.
Kellianne Jordan
Co- Producer
Kellianne Rae Jordan is a producer, writer and award-winning actor with a desire to show the "artful" life of people of color in the diaspora through film, theater and events. Kellianne has produced a handful of indie films in South Florida that were accepted into festivals such as the Pan-African Film Festival, including the award winning short film "The Park". She has also been involved in various theater productions as a producer, actor and writer, with local and national theater organizations. 
Kellianne has also produced and curated many events for nonprofits, businesses and individuals that connect art with service, community awareness and engagement. She recently received acknowledgement for Best Ensemble while acting in an ensemble for a play reading with National Black Theatre and Best Creative Coach with Black Girls Film Camp for coaching a Black teenage filmmaker through writing, producing and directing a short film. Whether telling important stories through acting, writing works of art that are transformative or producing impactful theater and films, as a storyteller Kellianne is driven to tell stories that reflect people of color in an honest and diverse way.
Remember HATCHBACK that crowfunding campaign you supported?
Tue. May 2, 6:05 PM PDT
Greetings all,
Several of you have inquired about the status of HATCHBACK so I thought it was time to send a much overdue update. We have not gone into production yet for a variety of reasons.
The good news – Every penny that you contributed is still sitting in a bank account untouched. You all believed in this campaign enough to sacrifice some of your hard earned dollars for it and I am forever grateful. I fully intend to make this film as soon as I'm able.
The bad news – A production company that I'd signed an agreement with to support HATCHBACK financially, pulled their grant at the last minute leaving us short roughly 15k. This coupled with some personal losses that added familial obligations to my plate, made the second half of 2022 extremely difficult for me emotionally and professionally. But of course, we dust ourselves off and soldier on.
The ok news – We've now partnered with Film Independent to become a fiscally sponsored project so we can continue to raise money. YAY! That means that future contributions towards the film will be tax-deductible since Film Independent is a 501(c) (3) nonprofit organization.
All of you have done more than enough to help. If you think of anyone else who might appreciate the subject matter of this film -- a working class Black family becoming unhoused due to COVID but then overcoming their circumstance – they can learn more and make a tax-deductible donation at:
https://www.filmindependent.org/programs/fiscal-sponsorship/hatchback/
Thank you all for your patience and understanding. I am getting a first hand education in why it can take years to make a movie. Filmmaking is hard.
…but we love it anyway.
Blue Skies,
Lynelle White
THANK YOU TO ALL! CAMPAIGN SUCCESS!
Fri. September 2, 11:55 AM PDT
Hatchbackers,
THANK YOU SO MUCH! We raised $16,951 in our campaign!! That's truly amazing and I can't thank you all enough for your generosity and belief in me as a filmmaker. I promise to make as good a film as I possibly can and use these funds wisely. More updates to follow as we push onward towards production!
With love and gratitude,
Lynelle
IG: @hatchback_shortfilm
FB: @hatchbackshortfilm
WE MADE IT TO 15K!!!
Wed. August 24, 3:16 PM PDT
HATCHBACKERS (see what I did there?),
WE HIT THE TARGET OF 15K YESTERDAY! I cannot thank all of you enough for your contributions.  No matter how big or small, every dime is helping to make this film a reality. Because crowdfunding platforms charge fees that will be deducted from our total amount, we are pushing onward and shooting to raise 20K!  ONLY SEVEN DAYS LEFT!  Please keep sharing on social media when you can. Handles are below. 
All my love and thanks,
Lynelle White
Writer/Director of HATCHBACK
IG: @hatchback_shortfilm
FB: @hatchbackshortfilm
HATCHBACK IS 50% FUNDED!
Mon. August 15, 12:08 PM PDT
Thank you all for your contributions to the HATCHBACK crowdfunding campaign! Over the weekend we hit 50% funded which is a huge milestone.
We still have a lot of road to cover over the next 16 days but we truly believe, as you do, that this short film – which highlights how hard the pandemic was on POC families -- needs to be out in the world.

Please continue to spread the word about our project and thank you again for the support! You can also follow our project's progress on these social media platforms:
FB: @hatchbackshortfilm
IG: @hatchback_shortfilm

Onward,
Lynelle

Incentives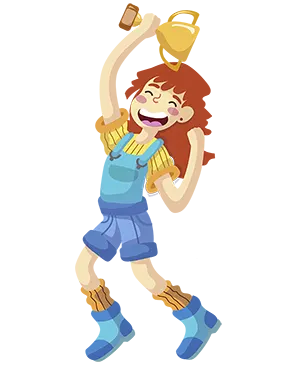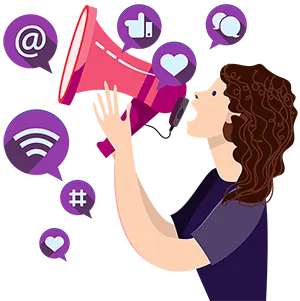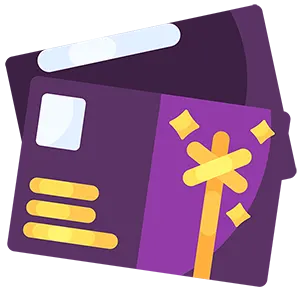 For your donation of over $20, you will receive a digital thank you card from the production.
Link to Finished Film
($50+)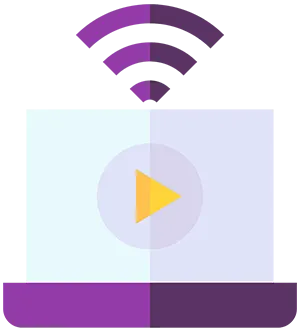 Access to digital stream of the film plus digital thank you card.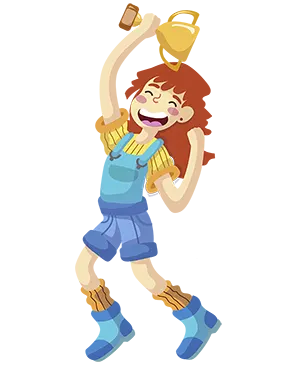 Your name will be listed in the credits under the "Thank You" section. Plus perks of previous level.
For Screenwriters Only
($200+)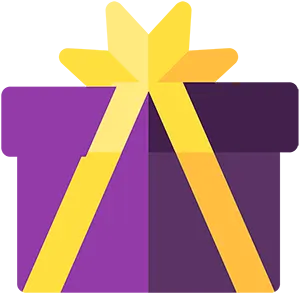 **Special Incentive for Screenwriters Only** Lynelle will read the first 30 pages of your script and give feedback in a 30 min zoom call.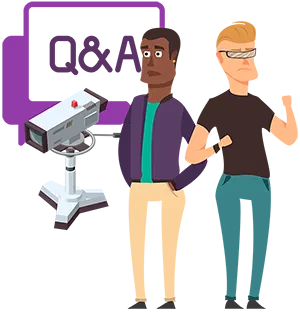 Zoom Q&A about the film with cast and director. Includes a link to the film and thank you in the credits.
Associate Producer
($1000+)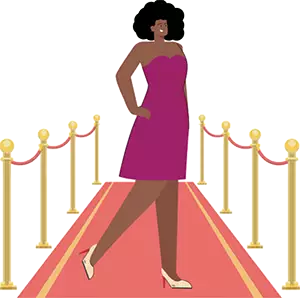 Associate Producer credit on the film. Plus all the other perks listed in the other incentives.
Executive Producer
($3500+)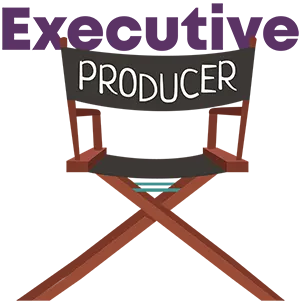 Executive Producer credit on the film. Plus all the other perks listed in the other incentives.


Thank you for reading. Thank you for your support. Thank you for caring.
Thank You!