Gringo Latino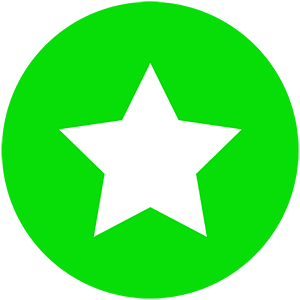 This campaign has ended. It raised $20,000, reaching its minimum goal.
I want to transform the definition of Latino beyond cultural and societal expectations.
Gringo Latino
Web Series
Logline:
A white-passing Latino struggles to find his identity between his American environment and Latin community.
Synopsis:
Gringo Latino follows the personal and professional life of Jason Caballero, a young man searching for his place among his American and Latin communities. He is surprised to discover the immense challenge of trying to meet the stereotypical expectations presented by both sides. This leads him to question who he really is versus who he thinks he needs to be. 
Ultimately, Jason is determined to prove his Latinidad while challenging the perception and definition of what it means to be Latino.

It is not only important to tell an amazing story; it is imperative that the story look and sound amazing as well. This means hiring industry professionals to help us accomplish that. Our funds will go towards:
Cast and Crew
Equipment Rentals
Securing Locations
Creating a COVID-safe set
Editing and Post-Production Services
At $25,000 we are able to make the series, but certain things will have to be cut to do so. If we reach higher funding, we will secure a stronger future for the series:
+ $1,500 - Professional color grade & sound mix
+ $2,500 - Covers festival submissions and fees
+ $5,000 - Allows for higher-tier equipment and production design
+ $7,500 - Secures dream locations and sets
+ $10,000 - Repays donated services and favors
While I am proud to be Latino, I have definitely had my struggles with othering - being made to feel like a stranger within my own ethnic community. Whether it's people testing my Spanish fluency, questioning my cultural knowledge, or judging my social status, it has often been a challenge to feel like I meet the criteria for being a "real Latino."
But what does it really mean to be Latino anyway? 
This inspired me to create Gringo Latino, a universal story of identity and acceptance filtered through the lens of a white-passing Latino who only speaks pretty good Spanish.
Very often in media, Latinx people are portrayed in stereotypical ways. Gang members, restaurant workers, valet attendants, and more, with socioeconomic representations consistently trending at lower class levels. 
But what about the millions of people who don't fit into those boxes? Latinos who don't speak the language. Latinos with "non-traditional" physical appearances. Latinos whose chosen careers transcend what America believes them to be capable of. 
This project is a step towards transforming America's perception of Latinos by exposing the toxic nature of the stereotypes revealed in both communities.
If you have made it this far, congratulations! You have earned a virtual hug from the Gringo Latino Team! But in all seriousness, thank you so much for taking the time to learn about our project. Your contribution means the world to us and brings us that much closer to making this dream a reality. Thanks again, and we'll see you on the red carpet!  
Eric Delgado
Creator, Lead Actor
Eric Delgado is a Los Angeles-based actor of Puerto Rican and Peruvian descent. After graduating from the University of Florida with a BFA in Musical Theatre, he began his professional career in entertainment. His notable acting credits include the award-winning series WandaVision on Disney+, as well as the films Monster Hunters and Matriarch.
While grateful for the many projects he has been able to work on, Eric is no stranger to the fact that Latinx people face an uphill battle when it comes to representation in the media. This inspired him to write Gringo Latino, through which he hopes to highlight the obstacles people like him face, as well as transform the perception of Latinos beyond stereotypes. 
Julia Knox
Producer, Lead Actor
Julia Knox is an actress, writer, and producer based in Los Angeles. She is originally from New Orleans, Louisiana and has a background in musical theatre and film. She has performed around the country as a professional living statue and stilt walker. She is known for her short films "Dominant Trait" and "Astronots" as well as a pilot she just filmed in Paris, "Time Quest." 
Julia met Eric while working on WandaVision and the rest is history! She is excited to be on the team for Gringo Latino and bring this story to life!
Kasey Orthmann
Director of Photography
Kasey Orthmann has never like talking about himself, so early on he decided to build a career that would make others do just that. This has led him to shoving cameras in the faces of people for Adidas, Toyota, Crate & Barrel, Aisha Tyler, and numerous short films. 
www.kaseyorthmann.com
That's a Wrap!
Sun. February 12, 11:41 AM PST
As you may have seen on social media recently, we have officially completed principal photography for Gringo Latino! We successfully filmed 8 episodes in 4 LONG days. Thanks to the efforts of our dedicated crew and delightful actors, we now have all of the footage we need to tell this impactful story.
Next, Gringo Latino transitions into post-production, where we will hire an editor and get all of the footage cut together into a finished product. This process will take a few months but after that… WE. WILL. HAVE. A. SHOW!
As always, thank you again for supporting us through this process. We'll continue to keep you updated along the way!
Happy New Year!
Tue. January 3, 10:01 AM PST
Our Dearest Supporters, the Gringo Latino team wishes all of you a Happy New Year!
As we begin 2023, we would like to provide you with an update on the series. Since completing our campaign, the team has been hard at work with preproduction. We cast our actors, secured our locations, and assembled our crew. This week, we are putting the finishing touches on everything in anticipation of our shoot which begins NEXT WEEK!!! We are incredibly excited to begin production and look forward to sharing more updates with you as we inch closer and closer to Shoot Day #1!!!
Thank you so much again for taking this ride with us. We wouldn't be here without you.
Thank You for Supporting Our Story
Sat. September 3, 11:42 AM PDT
It's official. The crowdfunding campaign for Gringo Latino has come to a close. After 30 days, we are proud to announce that we successfully raised $20,000! Thank you so much to each and every one of you for believing in this project. It means the world to us to have your support and we're delighted to welcome you into the Gringo Latino family!
As we now move forward with making the series, we will keep you updated on our progress. And for those of you who selected incentives, we will be honoring those in the coming weeks. So stay tuned and stay excited! And once again, from the bottom of our hearts, thank you for supporting Gringo Latino!
The Final Day Has Arrived!
Fri. September 2, 3:37 PM PDT
It's here! The final day of our campaign. After 29 days of crowdfunding, we are proud to announce that we have raised over 75% of our goal. That's almost $19,000 thanks to the generous contributions from you, our wonderful supporters. Each and every one of you has played an integral role in helping us get this far, and for that, we are incredibly grateful.
As these final hours wind down, we invite you share this project with people who might connect with this project and encourage them to contribute. Every supporter gained brings us that much closer to reaching our goal. And for those who are able to, please consider increasing your contribution amount to help us reach the finish line. The closer we are to our goal by the end of this process, the stronger our product will be. And a stronger product means we will be able to spread our important message to even more people upon completion of the series.
That said, thank you so much again for joining us on this journey, and we can't wait to show you what comes next!
Campaign RALLY!
Mon. August 15, 12:14 PM PDT
August 15 2022
CAMPAIGN RALLY!! We are mid way through week 2 of our campaign and 20 supporters away from 100 supporters!! Help us get there! Every little bit helps!
ONE WEEK IN
Mon. August 15, 11:40 AM PDT
8/11/2022
One week into our campaign we had 68 contributors and over $14000 raised!!
This put us over our minimum goal and is the start to making our dreams a reality! 
Thank you to all who have contributed! We couldn't do this without you!
WHEN WE LAUNCHED
Mon. August 15, 11:36 AM PDT
8/4/2022
WE LAUNCHED OUR CAMPAIGN!!!
By the end of the first day we had almost $5000 of contributions!
We are so overwhelmed and grateful! Thank you to all of our contributors for the amazing start!!
Incentives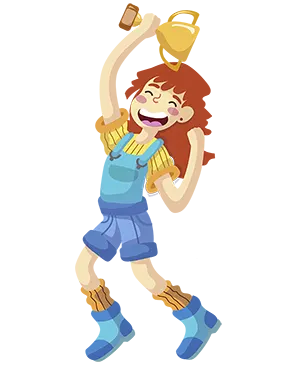 Social Media Shout Out
($10+)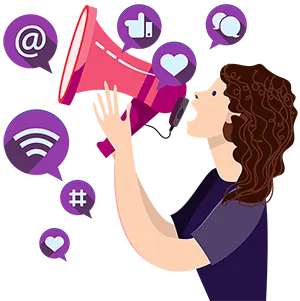 Get a shout out on social media!
Custom Video Shout Out
($25+)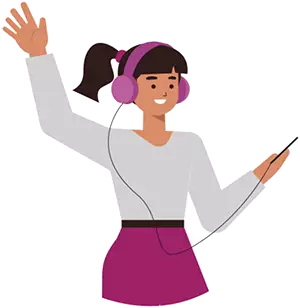 We'll make a custom video shout out and post it on our social media!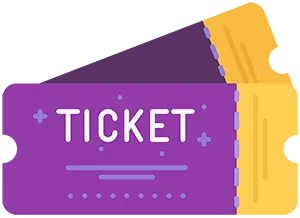 Come to our private premiere of Gringo Latino in Los Angeles! Includes all previous incentives.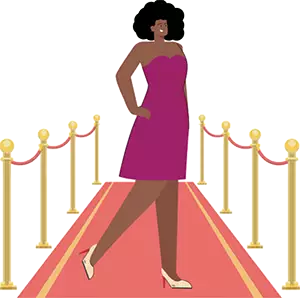 Get your name in the thank you credits! Includes all previous incentives.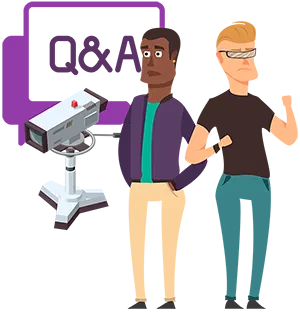 Hop into an hour-long Q&A with the team after the release to see how we made the series!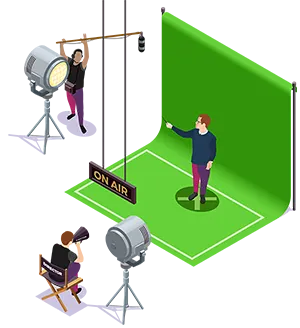 Come join us on set while we film!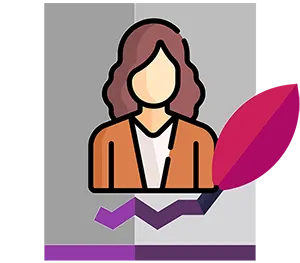 Leave your mark on the story by renaming one of the characters! (Subject to approval of course...)
Associate Producer Credit
($1000+)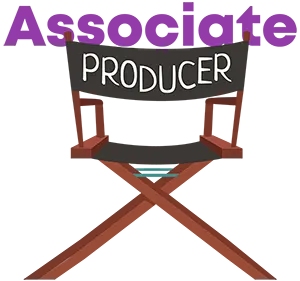 Get your name in the credits, plus all previous incentives!
Executive Producer Credit
($2500+)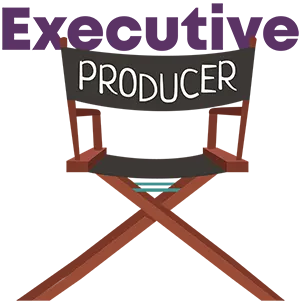 Executive Producer Credit
"In Association With..."
($10000+)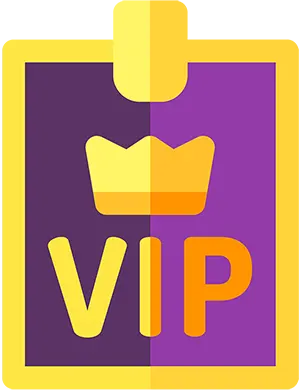 Would you like to partner with us?


Thank you for reading. Thank you for your support. Thank you for caring.
Thank You!