Fuerza Issue #2 Comic Book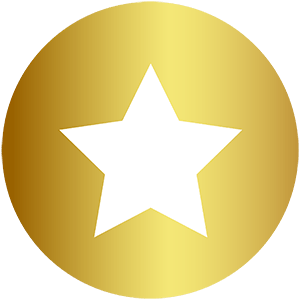 This campaign has ended. It raised $6,002, reaching its minimum goal.
My mission is to create the second issue of my Fuerza comic book series. It's a continuation showcasing the origin of our heroine's superpowers and abilities and all of her motivations during her journey.
Fuerza Issue #2 Comic Book
Comic Book
Log Line

"A Star Is Born!" 
Synopsis

Every story has a beginning. And with Fuerza, there's no exception to that rule. In Issue #2 of the Fuerza comic book series, we delve into her origin. Originally a U.S. Army veteran, Jilliana Nieves is now a U.S. Park Ranger at the Fort San Cristobal castle in Puerto Rico. In this issue, we see how she stumbles upon a meteorite in caverns deep below the other fort's structure. Hidden inside is an extraterrestrial being called an Astralite, an entity of raw energy born from the beginning of time. It recruits the help of Jilliana to help prevent the annihilation of her planet by extraterrestrial beings called Nebula Parasites. They are entities who feed off of the life forces of their hosts. An invasion is being planned by the Nebula Parasites and Fuerza is the only force powerful enough to prevent this from happening. Upon agreeing to help the Astralite, the journey of Fuerza begins. 
Funding
Funds raised will be used to pay the artist to illustrate the entire full-color 24-page comic book (pencil, ink, and coloring). 
Our minimum goal is $2,500 which pays for the artist. It ensures the comic gets completed. Our middle goal would be $5,000 which includes paying the artist and paying for distributing multiple press releases worldwide. Our stretch goal of $10,000 will include paying a cosplayer to cosplay as Fuerza that will be included in the comic book.
Additional Information
Making the first issue of Fuerza was a long-time dream of mine. And in 2020, that dream came true. I want to continue to produce many issues in the coming future. My bigger goal is to promote proper representation for Latinos in media such as film, comic books, animation, video games, etc.
Thank You

I thank you for stopping by and reading my campaign.  =)  
Ralph Henriquez
Editor/Writer/Letterer
Ralph is a graduate of the School of Visual Arts in New York City with a Bachelor's degree in Animation and a certificate in 3D Animation from New York University. He began his career as a visual effects artist for short films. He then moved into producing and directing his very first award-winning short film titled, "FUERZA", about a Puerto Rican woman who becomes a superheroine and fights against dangerous villains looking to destroy New York City. He went on to produce other feature films including "STANDOFF" and "DIRTY SHIELD", which won awards in various national film festivals. 
Motivated by the lack of Latino representation in Hollywood and the media, and with the limited portrayal of Latinos in a positive light, Ralph was inspired to create HenryQ Comics, a division of HenryQ Productions, LLC. He's produced two action-packed comic books based on his "RAGE IN THE SHADOWS" and "FUERZA" characters. He is ready to bring these characters to the silver screen while building on and developing more content for audiences to enjoy.
DJ Mogh Brighde
Co-Writer
Born and raised outside of New Orleans, DJ is a musician and writer that up until recently has spent most of their time writing poetry and horror stories.
Ralph hired her to flesh out Fuerza's story into a comic book format that was taken from a film treatment. To date, she has completed Issues 2 & 3.
Fachrul Reza Riva'I
Comic Book Artist
Fachrul is an amazing artist that drew many compliments to his artwork on the first issue of Fuerza. I'm looking to team up again with this amazing artist where you can see samples of his prior work in the Updates section.  
Milagros Henriquez
Assistant Editor
Milagros aka Millie, is Ralph's wife, friend, partner, and assistant editor. Millie has excellent writing skills and has a keen ability to catch small details in a story. She's fluent in writing both English and Spanish.
Vivi
Estrada
Vivi is a Puerto Rican fitness model from San Antonio, Texas. Modeling since 2012, Vivi worked locally recording commercials, shooting for ads, and participating in promotional events. In May 2018, she competed in the Adela Fitness competition, in which she placed in fourth place. Vivi was very lucky to be accepted in the #SiccMadeMuscle team. 

Now she has agreed to team up with HenryQ Productions to cosplay as FUERZA! With your help, you can make this project a reality in our continued effort to expand Latino representation.
MISSION ACCOMPLISHED!!!
Wed. March 9, 6:33 PM EST
YES!!!! MISSION ACCOMPLISHED! Thanks to all of our backers for your contributions and support! You are ALL part of this success! I can't thank you enough!! Now on to the production of the comic!
WHOOPS!! lol
Fri. March 4, 7:22 PM EST
I miscalculated?.lol
NOW we're under 24 hours left to reach 100 backers!!! Help get to that milestone! #strongertogether
THE FINAL 24 HOURS!!!
Thu. March 3, 6:00 PM EST
We're down to the wire, migente!!! In the next 24 hours, we're trying to reach 100 supporters! If you haven't contributed and are interested in doing so, you still have time! HELP US REACH 100 SUPPORTERS!!!
WE DID IT!!!
Tue. March 1, 2:17 PM EST
Hey migente, thanks to all of our backers, we have reached 100% of our target goal. We would not have been able to accomplish this without the love and support of our backers. Thank you to everyone who became a part of this journey. I will never forget this. ??


WE'VE REACHED OVER $4,000!!!
Tue. February 22, 8:34 PM EST
I'm floored at all the amazing support from family, friends, fans with present and future business associates. Your support has been overwhelming and very much appreciated! We're almost at our goal! C'mon migente! We can do this! Share this with your network! Get your boy over the $5,000 mark!
Reached over $2,700!!!
Sat. February 12, 10:27 PM EST
YES!!! We reached over $2,700 with 20 days to go! We're going to keep reaching out to many of our followers on social media and personal networks. LET'S DO THIS!!!
We're Half Way There!!!
Tue. February 8, 10:10 PM EST
Wow...just, just...WOW!!! With the support of family, friends, and generous contributors, we've passed the halfway point to the target goal of $5,000!
By surpassing the minimum goal of $2,400, funds received from contributors will be disbursed at the end of the campaign and I have YOU to thank. This is what community is about, helping each other whether it's monetary, spreading the word, offering a pro-bono service to assist the campaign, etc. THAT'S what it's about!

#StrongerTogether #representationmatters
Day 3!
Sat. February 5, 5:47 PM EST
34% of of $5,000 goal! So thank you for all of our contributors to our campaign! We still have time to make our goal! If you love comic books and want to see more latino representation, then look no further. We're your one stop shop for that!
Check our campaign and see what incentive you're interested in. ?
Crowdfunding Video #2
Wed. February 2, 4:09 PM EST
Page 21 of Issue #1
Wed. January 26, 9:31 PM EST
Page 7 of Issue #1
Wed. January 26, 9:29 PM EST
Page 3 of Issue #1
Wed. January 26, 9:29 PM EST
Incentives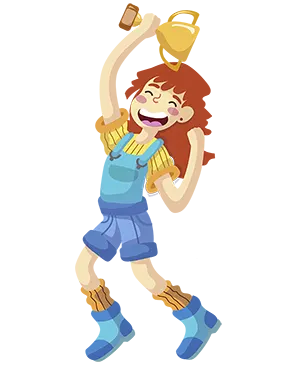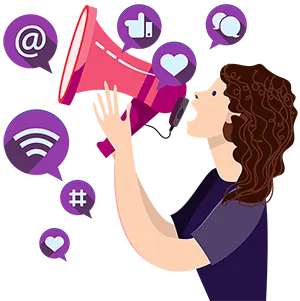 This level offers a thank you shout out on social media platforms which include Facebook, Twitter, and Instagram
Digital Copy of Fuerza Comic Book Issue #2
($8+)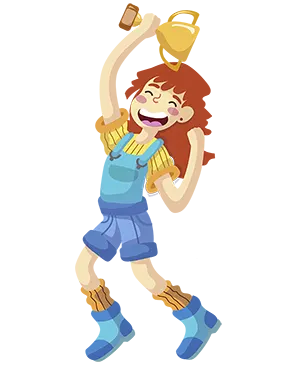 This level includes having a digital copy of the comic book emailed to the backer of this project.
Physical Copy of Fuerza Comic Book Issue #2
($15+)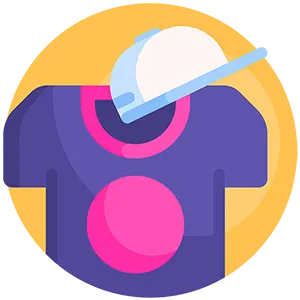 Backers a physical copy of Issue #2 of the Fuerza comic book which includes flat shipping rates in the U.S.
Digital and Physical copies of Comic Book
($25+)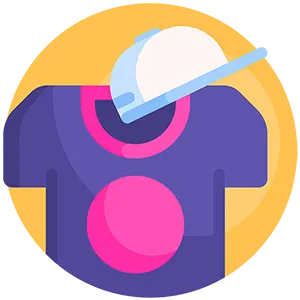 Backers get a digital and physical copy including flat rate shipping cost in the U.S.
Autographed Digital Copy
($35+)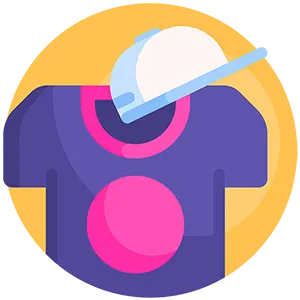 Backers get an autographed digital copy emailed to them.
Autographed Physical Copy of Comic Book
($50+)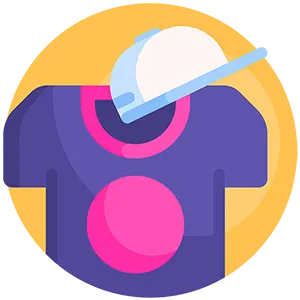 Backers get an autographed physical copy including flat rate shipping cost in the U.S.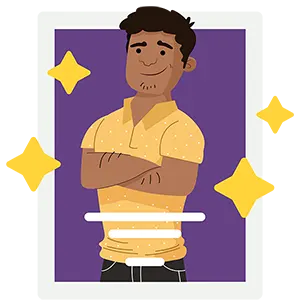 A 24 x 36 poster of cosplayer as Fuerza
Physical Comic and Poster
($100+)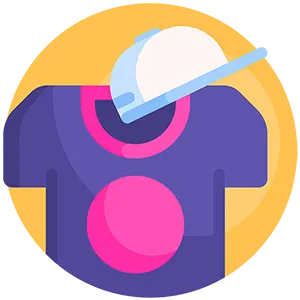 Get a physical copy of the comic book plus a poster of a Fuerza cosplay. This incentive includes flat shipping rates in the U.S.
Get Drawn in Fuerza #2
($200+)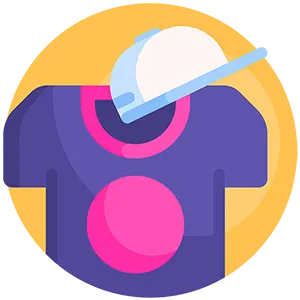 Backers get drawn in Fuerza Issue #2 comic book. They also get a physical & digital copy of the comic plus a poster of the Fuerza cosplay.


Thank you for reading. Thank you for your support. Thank you for caring.
Thank You!