Free Lunch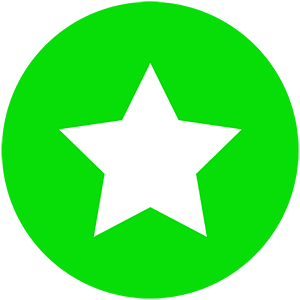 This campaign has ended. It raised $18,905, reaching its minimum goal.
We need more family movies! The Producers - Alex, Cristina and Forrest - have children, and want to add to the rare collection of movies families can enjoy together. This movie has an important message: bad decisions have consequences.
Free Lunch
Film
Logline

A 12 year old honors student and latch-key kid decides to stage a school heist at the urging of the mischievous new girl. 
Synopsis

Sam Gardner is a "good boy". He lives with his Dad and older brother after his mom left the family. He thrives at school as a "gifted and talented" 6th grader in Mrs. Stackhouse's class. He enjoys playing foursquare with his competitive friends, Omar and Justin. And he loves watching old Noir films and writing his own hard-boiled detective stories. Sam's black-and-white world gets disrupted once Sadie transfers into his class. She cunningly convinces Sam to steal lunch tickets from Mrs. Stackhouse's desk so they can eat for free. Sam's guilt eats away at him as he tries to reconcile his new romance with Sadie while keeping up his "good boy" persona.
Funding

Funds will go toward completing post-production: sound, color, and a pickup day of reshoots to finalize filming of Free Lunch. 
Any funds raised as part of our stretch goal would go toward to pay our actors and crew that accepted deferred pay,  festival fees, etc etc
Additional Information
Forrest and Cristina met in College- cut to almost twenty years later…Forrest had written a screenplay loosely based on true events when he was a kid while Cristina had been writing and producing movies. A college alumni show reconnected them and Forrest reached out to Cristina to get her input on FREE LUNCH. Forrest had saved some money toward producing the film, but not enough to complete it. Cristina had been looking to direct a project, and so she created a budget that was manageable yet still compensated the cast and crew (Like food- people have to eat!) Cristina went back to Forrest with what she calls a "bare bones budget", which was still a tall order and would only get them through production. Filmmaking is pricey, but Forrest was determined to make this happen, and a few months later, Cristina received a text from Forrest: "I think I may have the money…" 
We were off to the races. Cristina likes to say "Everyone wants to jump on a moving train" and sure enough, once the train got moving, people wanted to support! Cristina reached out to Alex Linares with whom she had worked before to help Forrest and her produce, and together the three pooled their resources to get the movie "in the can". 
The Nitty-Gritty
We almost didn't complete Free Lunch because of the pandemic. During production, a covid outbreak halted our production (despite following strict guidelines for everyone's safety). Production could not continue until everyone was healthy. With winter break almost over, and school resuming, we weren't sure if we would lose cast and crew to other projects. But, as a testament to everyone's great experience on set, we lost zero cast members. Everyone was excited to return and finish telling this story! We resumed on weekends and finished principal photography in 16 days.
Thank You

Forrest, Cristina and Alex want to thank you all for helping us complete Free Lunch. 
Cristina Nava
Director/Producer
Cristina Nava has been writing and producing movies for over a decade. Her last two movies got distribution - "In Other Words" (on HBO Max) and "Divorce Bait" (acquired by Samuel Goldwyn). For the last two years, Cristina has felt like she wanted to take that last step in getting her vision on the screen…directing!
"Free Lunch" was a perfect segue to directing movies because, in her former life,  Cristina was a middle school teacher where she taught  students film acting and producing, and she was in charge of directing an annual musical theater show for over ten years. 
As a producer and screenwriter for film and television, Cristina has worked with every film department and has had the opportunity to shadow directors. The secret to the success of the movies she produced and wrote has been in working with people who excel in the departments in which they work. And so, with the help of Alex and Forrest, Cristina surrounded herself with talented crew members and actors who supported this beautiful venture in her directorial debut "Free Lunch"
Alex Linares
Producer
Alex Linares is a Salvadoran director and producer who immigrated to the United States when he was 15 years old. He had a drive to succeed, and worked every moment of his life after leaving his home country to learn English and make a name for himself. At 18, Alex started to work at a mom and pop camera store, at which point he fell in love with all things photo and video. Since then, Alex has become an internationally published photographer and videographer, and has become a master jack-of-all-trades director, producer, writer, actor and editor. He recently has produced and directed a series of short films, but is best known for his award winning short film La Persecución. Alex has lived in Downey, California with his wife and two children for 15 years.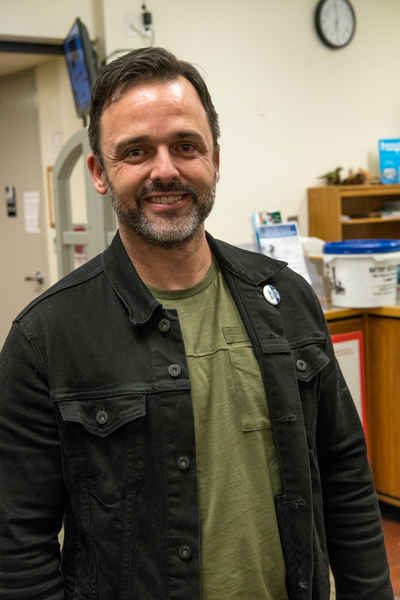 Forrest Hartl
Writer/Producer
Forrest is a writer, actor, and professor from Norwalk, CA, who has lived in Downey for the past 20 years. He studied acting at UC Berkeley and writing at USC. Mass Effect is published by PlayGround-LA. Forrest's autobiographical play, The Whexican, adapted into a short film, premiered at the Tucson Film & Music Festival and was a NuvoTV emerging Latino filmmaker finalist. His short film A Boy and His Dad won awards at the Catalina and My Hero Film Festivals. He served as literary intern for Steve Carell's Carousel Productions and worked in the camera department on their first feature, Crazy Stupid Love. Tortilla Flat, adapted from John Steinbeck's novel, was presented through Center Theatre Group. Forrest teaches theatre at several colleges across Southern California.
Wow! what an incredible first day!!!
Mon. August 1, 7:30 AM PDT
Because of your support, we raised almost $1500 on our first day! Yay! And the love we've received from friends who reached out to say "so proud of you!" really keeps us going. Thank you to all of you!
Incentives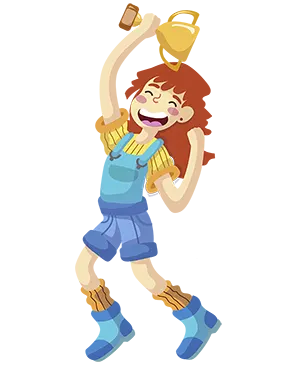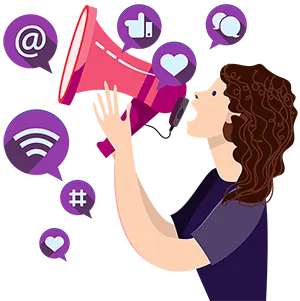 The team will give you a Special "Thank you" on their social media as well as on the Free Lunch the Movie FB and IG pages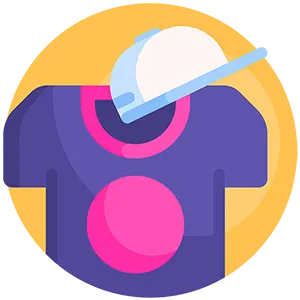 Keep your lunch cool with this "Free Lunch the Movie" Lunch Bag! Receive incentives at lower level as well.
End Credits "Thank You"
($75+)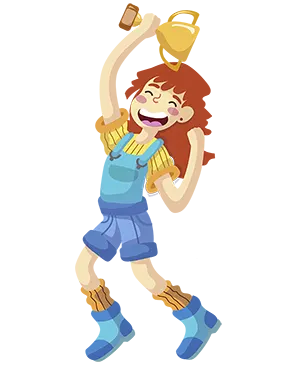 You will get a special mention in the end credits in the "Special Thanks" Receive incentives at lower level as well.
Cast Meet-n-Greet
($100+)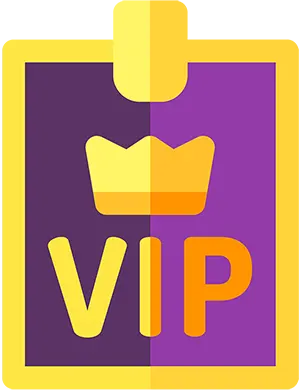 join us in person to meet our Lead actors for a Meet n Greet PARTY (travel and lodging to and from event not included) Receive incentives at lower le
Special Cast Message
($150+)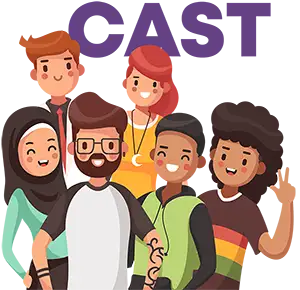 One of our cast members will send a special video to Thank You on Social Media. Receive incentives at lower level as well.
Sneak Peak of Movie plus incentives at lower level
($200+)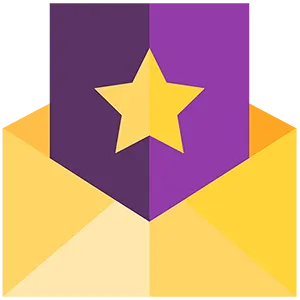 We invite you plus 1 to join us for a Sneak Peak of Movie in L.A. County (travel and lodging to and from not included) plus incentives at lower level
Free Lunch Personalized Sweatshirt
($250+)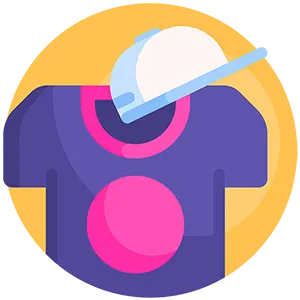 Receive a personalized sweatshirt like the Director's and Producer's. We'll even add your name on it! Receive incentives at lower level as well.
Autographed Script
($500+)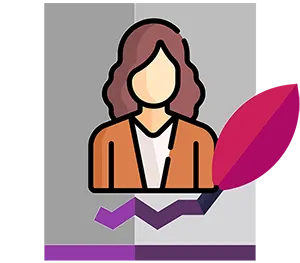 Receive a script of the movie signed by the writer. Also receive other incentives at the lower levels.
Director's Chair
($1000+)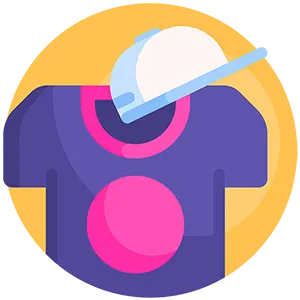 Receive a special Director's Chair just like the Producer's chairs that they had on set. Receive incentives on the lower level as well.
Associate Producer Credit plus other incentives at lower levels
($5000+)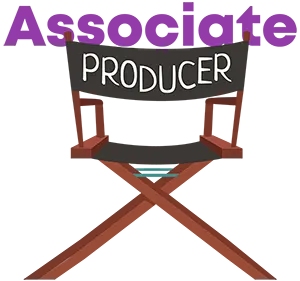 Receive an associate producer credit in the end titles plus other incentives at lower levels


Thank you for reading. Thank you for your support. Thank you for caring.
Thank You!