Five Out
This campaign has ended. The campaign raised $855, below its minimum goal of $10,000. All contributed funds have been returned to contributors.
Hollywood is famous for telling stories about people of color without allowing them to tell the stories themselves. Five Out is a project that empowers people of color to tell their stories themselves.
Five Out
Film
Logline
Five Out is a project developed by people of color looking for an opportunity to write, direct, film and edit five short films to jumpstart their careers. 
Synopsis
We, Actknowledge Productions, decided to write, direct and film 5 short films in 3 months with a production budget of $1900 of our own money. Now we need to edit them and put them into festivals. 
That's where YOU come in.
We are filmmakers with the mindset that there's nothing wrong with taking a leap. Damien Chazelle was an indie filmmaker back in 2013 and his short film, Whiplash won a Jury Award. He later received funding and won three Academy awards then went on to direct La La Land and found even more success. We feel like we can do the same exact thing so we put our resources together and made it happen. Our motivation was to complete the production within three months. 
We put on casting calls, cast up to 50 people with a large number of the talent getting opportunities that wasn't presented to them prior. Talent who were leads who haven't been leads before and first time actors who also took a leap to put themselves in front of the camera.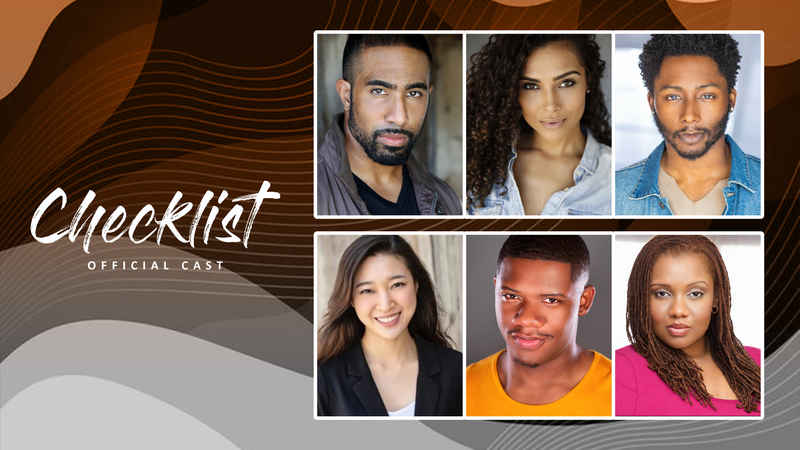 Five Out also helped us, the crew, add to our IMDb resumes so we can have more ammunition for when we go after more jobs. We've heard the question, "What have you done?" and now we can say "We've done ___________." We also filmed BTS for the entire project to show indie filmmakers how we did what we did with the resources we had. A necessary resource for every indie filmmaker to have in their pursuit for their own opportunity. 
Funding
What we raise will be used for two major things: postproduction and festivals. Every filmmaker knows how crucial the postproduction process is and how expensive the festival process is. In order to fulfill what we set out to do, we need to make sure these two parts of the process, gets the attention it deserves. 
As far as for festivals, we want to get to the big ones by going through the small ones that are bridges to the big ones. If you want to get to Toronto International Film Festival, you have to go through the Miami film festival. We have a plan and we are going to utilize the film festival route to ensure our crew gets a finished product to promote themselves and their talents. It also plays a part in the stretch goal, which is simple – PAY THE CREW. We traveled to various cities, put so many miles on our cars and did so much great work. It would be good for us to benefit financially so we can take care of our everyday lives, whether it's to get gas or food, or just pay bills. 
Additional Information
We knew coming in that this was going to be a challenge but we were all ready for it. We knew what the outcome should be and we executed it. We took time away from family and work while I (Jason Keith Taylor) emptied my bank account to invest in a dream. We looked at it as an investment that we have faith will bear fruit. We endured losing locations at 5:30am, talent dropping out, crew dropping out, having to eat Little Caesar's more times than we wanted to and having to wear more hats than we anticipated on wearing.
We are sick and tired of people telling us we have to stick to one genre so we filmed five different ones. Some of us had very little experience but once we got going, you couldn't tell. We learned from each other. We believed in each other. We got to know more about each other and for some of us, it was the first time working together. We created a family and now we are moving forward as a single unit. 
The Nitty-Gritty
We will be releasing a BTS movie for Five Out this year, showcasing what we went through from preproduction to premiere. We want all indie filmmakers to become inspired to do what we did which is to do what you love to do knowing you are making your dreams come true.
Thank You
We greatly appreciate you for reading our story and supporting artists who are just happy to do what we love to do. We put our blood, sweat and tears into every bit of the process and when you see the film, you will feel it. We are building our legacy and you are a very important part of the process. 
Jason Keith Taylor
Writer/IDirector
Born in 1985, an Afro-Latino raised in Koreatown, Los Angeles with the storytelling ability that was given to him by God. Jason Taylor is destined to become this generation's newest and most versatile filmmaker and that journey started for him before he even realized. Although he was always a quiet child, he fell in love with writing by the age of nine and wrote a stage play for his family church. Once he entered high school, he decided to put pen to paper and become a rapper. That career ended up transitioning him into his true and purposeful calling -- television and films.
J'Tasha St. Cyr
Executive Producer
J'Tasha St.Cyr (Miss Everything Entertainment) was born in Los Angeles, California and was raised by her New Orleans Creole father and her Belizean Creole mother. She began performing at the tender age of 4, dancing internationally. At the age of 14 while in high school, she began acting and modeling. At the age of 18 she also started her own entertainment company called St.Cyr Entertainment before entering college. J'Tasha went on to receive her Bachelor's Degree in Business Administration with a concentration in Entertainment Marketing and a minor in International Business from California State University, Polytechnic of Pomona. She became an assistant manager for music artists on tour, in Europe and the United States. With her knowledge in artist management and marketing she quickly fell in love with producing and directing films and television shows and is the Director and Producer of The Spotlight Live.
Jeff Reyes
Executive Producer/DP
Born and raised in Los Angeles, California, Jeff was already steps away from the film industry. Since he was a teenager Jeff made his own living as a Photographer as well as worked along side his Godfather Bill Davis as a Props Assistant and Armorer. In 2004, he left college as a Criminal Sciences Major, to join the United States Army where he deployed to Ramadi, Iraq as a Designated Marksmen and Team Leader with the 101st Airborne. When he returned home he jumped right back into work in the entertainment industry, as a union prop master & armorer on numerous shows. Jeff persuade his passion for filmmaking and created a music video brand, (Echosworld) establishing him self as a director and cinematographer, shooting over 80+ videos with artist like Prodigy, Waka Flocka, The Game, Ty Dolla, Snoop Dogg, BReal, Tyga, 2Chainz, and many more. His talent help him transition to directing, shooting, and developing feature films like "Navy Seals vs. Zombies", "Invasion, Mayberry Avenue" (short) & "Zulu Six" (short) with over 5 million views while remaining active in the Veteran Community by helping them break in to the motion picture industry as actors, producers and directors. 
Liyah Renea
Wardrobe Supervisor
Liyah Renea is a wardrobe stylist, creative director, and costumer based in Los Angeles, CA. While she has an array of experience in personal and commercial styling, she began her career in wardrobe styling for tv and film in 2018. Her creativity is displayed in how she subtly details each characters' wardrobe to play an intricate role to aid the director's vision of telling a story. She believes that what merely seems to be clothes on a character can easily be the demise, or the birth of a magical moment in the scene.
Kennedy Ray
Costume Designer
Fashion is a branch of artistic license and a form of self expression that I've dreamed of using in the world of cinema. I've always been a fan of movies and costume design. When given the opportunity to try my hand at intertwining the two; my gift of creativity and innovation allowed me to tell a story with my vision of styles of dress and it's relationship with motion pictures. I ended up falling in love with telling a story through fashion on film.
Shara Basnight
Wardrobe Stylist
Originally from Norfolk, Virginia, Shara B. is a Stylist/Costume Designer residing in Los Angeles, California where she attended Fashion Careers Institute (FCI) and studied Fashion Marketing. She interned in showrooms in the Downtown LA Market Place under the tutelage of Sharon Crochet. Soon after, Shara began working as a freelance Stylist and Assistant Costume Designer. She served as a Stylist for Klasha, an e-commerce Nigerian owned brand that focused on accessible shipping throughout the continent of Africa. Subsequently, Shara began assisting in the overall production of Fashion Shows and fashion related events. Some of these shows were led by Tamea D. Stylist/ Costume Designer and owner of The Diva-Legs Experience, a fashion boot-camp that focuses on instilling confidence and esteem in the youth by providing affordable access and opportunities to the fashion world in the South Bay Area. Currently, Shara is still Styling and has opened an online e-commerce accessory store "Belt And Bangles".
Lacey Mael
Casting Director
Lacey Mael was born on March 9, 1983. She is an actress and casting director, known for You & Me(2018), Truth Hall(2018) and Aquarius Jones(2017). She joined Actkowledge Productions in 2020 and immediately got to work casting for Five Out and various other projects.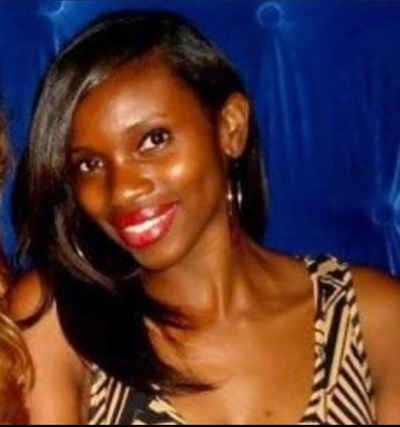 Tiffany Tiara
Casting Director - In the Cards
Tiffany Tiara was raised in New York and California. Always knew she wanted to be in the entertainment business just like her brother. She did some acting, modeling, red carpet interviews, directing and writing short films. But her love for Casting is what she loves and hopes to do it forever as a career as well as a filmmaker.
Jae Chanel
Production Manager
Jae Chanel, Founder of Jae'Chanel Productions LLC. She's known for providing resources, empowering communities, and producing creative theatre and film projects. She loves to write, produce and direct; soon she'll be adding editing to her resume.
You can follow her on IG: Jaeechanel to stay up to date and for all inquiries.
Iyore Odighizuwa
Production Coordinator
Former Podcast and Radio Producer Iyore Odighizuwa is a storyteller in every sense of the word. From producing live shows in radio, to producing scripted shows in podcasts, she literally 'tells stories' as a voice over artist. Her voice ranging from animation (The Matumbala's on Kweli TV) to commercial (Indeed's NBA Finals commercial) with representation through Commercial Talent Agency. Iyore is the former Senior Producer of WEAA 88.9FM where she managed and produced seven talk shows programs that highlighted educating, informing and entertaining the African American community along with other Black and Brown communities over the airwaves. She has experience with Sony Pictures Entertainment, Africa World TV, Maryland Public Television, BET Awards and House of Cards. Currently she enjoys working as freelance video producer and hosting podcast: '5mins with an AKATA?' and received two film selections in the 2022 Portland Film Festival for her short films, 'Black Girl From Portland' and 'AKATA Creative Short Film' .
Bray Barnes
1st Assistant Camera
Bray Barnes' passion for story telling begin to blossom as a child while living in Oxford, Mississippi. His love for filmmaking flourished when he arrived in California in 2011 by getting more involved in photography. Having a background in athletics and photography gave him the tools needed top take the leap forward in making his dreams come true.
Status
Mon. August 29, 11:41 PM PDT
Hey, we are 7 days away and have made $855. We want to thank everyone who has contributed but we still have more to do.
Here we go...
Mon. August 8, 6:54 PM PDT
The Five Out campaign has officially begun and we have received so much attention thus far. We are doing our best to turn that attention into contributions.
So far we have gathered $360. We are just beginning and we thank you all who have already contributed.
Incentives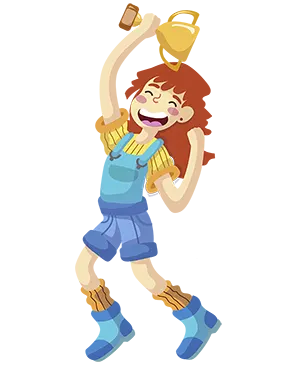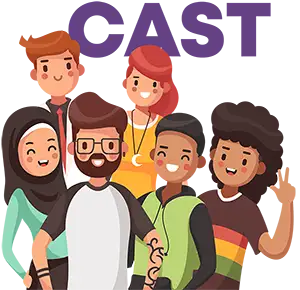 A cast member from one of the five films will send you an email thanking you for your support and welcoming you into the Five Out family
A Public Thank You
($50+)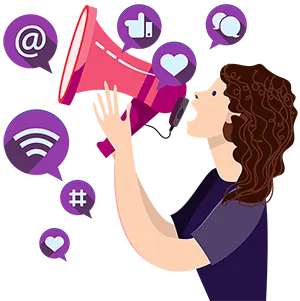 We want to thank you for your support and we want to tell the world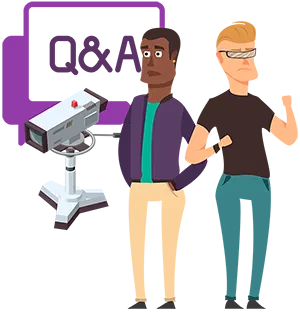 You will get access to the official Q&A session via zoom before the premiere and release of the film
Associate Producer
($250+)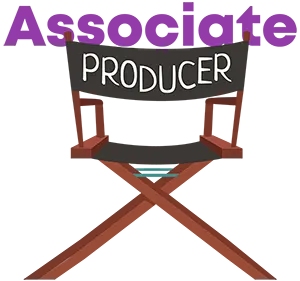 You will be added to the film credits for one of the five films as an associate producer.
Signed Five Out Script and Poster
($500+)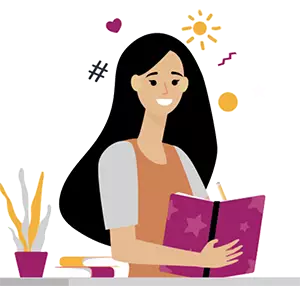 A signed script and promo poster of your choice signed by the director and a public thank you on social media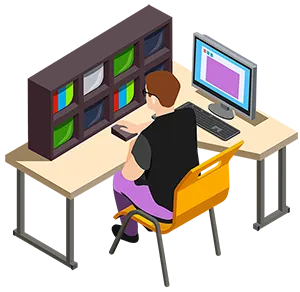 You will be able to view audition tapes, unedited BTS videos that include stunt rehearsals and raw interviews with cast and crew.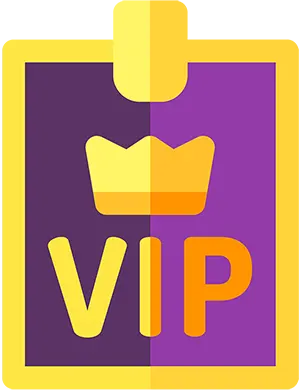 You will be invited to the "invite only" premiere for you and a guest to all 5 films. You will also have a chance to walk the red carpet.
The Five Out Red Carpet Treatment
($3000+)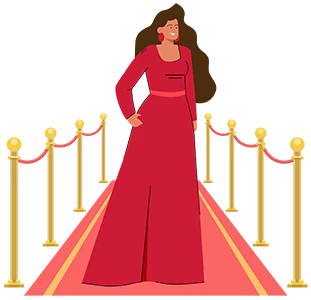 You will receive every incentive listed in all the smaller options.


Thank you for reading. Thank you for your support. Thank you for caring.
Thank You!