Family Lies: A Faith-Based Feature Film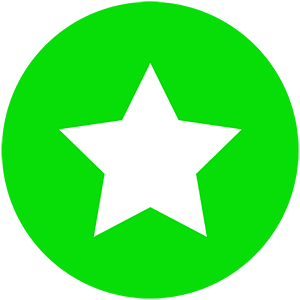 This campaign has ended. It raised $6,295, reaching its minimum goal.
This film asks if you can't be real with your family, who can you be real with? Lessons of forgiveness, acceptance, and sacrifice shine through in this project. It's a relatable story about how "love covers a multitude of sins" 1 Peter 4:8
Family Lies: A Faith-Based Feature Film
Film
Logline
A reserved matriarch fights to keep her family intact once hurtful secrets emerge during Mother's Day weekend, strengthening her faith.
Synopsis

"Because some lies have the best intentions." ~Nora Russell
We are ready to present to you Family Lies. You have Nora and Al Russell, who have been married for 40 years. They are the proud parents of three daughters. There's Terri, the workaholic who never comes home. Lori is the quintessential middle child with a chip on her shoulder. Lastly, there's Maddie, the doting and bright-eyed youngest who finds the good in everything. For news, Nora has had the perfect family until Al reveals a secret that tests the family bond. How will the Russell family adjust to their new normal?
Why me?
I come from a large and close-knit family. I have aunts and uncles who are more like moms and dads. I have cousins who are more like siblings, nieces, and nephews. We come together for holidays and life events. One particular annual event is our Christmas Eve pajama jam. We spend the night at one house, sing, dance, and watch movies. Yet, we always watch the same movies. That is how Family Lies was born.
I want to create a film that could be watched by the whole family. A story of acceptance, forgiveness, and sacrifice. And I want a holiday that's never shown. I picked Mother's Day because I love my mother and the sacrifices she made to help me be who I am today. Enjoy a story about a mother's love and her choices.
Funding
An actor you have seen on your movie and tv screens has read the script and loves it. He wants to bring on investors. I want to be one of them so the money I raise will be a part of my investment in the film.
Additional Information
Because I've written, directed, and produced 12 short films and a stageplay, NOW is the time I create my first feature! It's NOW because I left teaching in January. NOW we need more feel-good on our devices. Somebody, somewhere is depending on me to do what God has called me to do.
The Nitty-Gritty
Our highly experienced team has the knowledge, creativity, and passionate spirit to bring together all the moving parts needed to make Family Lies a reality. We care deeply about this story and want to take the time needed to make it feel honest and real. We have the community here in Atlanta to bootstrap certain elements of production in a true indie DIY fashion. Now we just need the funds. This is where you come in.
With your support, we can produce a great project that will speak volumes about the voices of African American families. You can have your voice heard in a film by contributing to its production.
Film is a powerful medium to spread our message to the community; however, it's also an expensive one. We need to pay for things like talent, crew, equipment, permits, meals, transportation, etc.  Every little bit counts and we want to thank each of you for believing in Family Lies. Your contribution is very important to us!
Thank you in advance for your generous pledge of any amount! It all goes to help create art and support an up-and-coming filmmaker on her journey! #HERstoryInTheMaking
Thank You
I hope this film inspires you in some way. Whether it reminds you to take a break and enjoy the moment you're in, to have an attitude of gratitude, to be vulnerable, to let life take its course, or even to make a film of your own! I want all that and more for you. If you ever feel inclined, feel free to reach out to me anytime about this project or whatever's on your mind at info@sabentertainment.com. See ya on campaign trail!
SA Brown
Writer/Director/Producer
SA Brown-Writer, Producer, Director
Born and raised in Mississippi, SA began writing full-time in 2010. In 2015, SA moved to Atlanta and officially launched her own production company, SAB Entertainment. Through this channel, SA writes and produces films and TV shows. 
SA has written four features and a one-woman show. She recently launched her streaming service, Kemet TV, distributing content on five platforms. When everything is done, SA will have a photography and scene studio and performing arts center. 
Education. Encouragement. Engagement. Entertainment. These are SA's goals each time she creates content. You can find all of her work at http://www.sabentertainment.com
Updates of Tales from
Tue. December 27, 6:07 PM EST
Greetings all,
the film has been color-graded. Now the sound design is being tweaked. Hoping to have a finished project by January 3rd. I will keep you updated.
Happy Kwanzaa
Tue. December 27, 6:01 PM EST
Umoja = Unity
Kujichagulia = Self-determination
Ujima = Collective work and responsibility
Ujamaa = Cooperative economics
Nia = Purpose
Kuumba = Creativity
Imani = Faith
Patience is a Virtue
Thu. November 10, 1:08 PM EST
Hello Everyone,
So much has happened since we last spoke. Where to begin?
First, I have three named actors who have committed to shooting Family Lies. Of course, I cannot name drop but they have star power in the Black community. People you have seen on your TVs and at the movies. They have read the script, loved it, and agreed to play a role. With these commitments, I can go to investors.
Second, BET executives read the script. Although they passed on producing it for budget reasons, they agreed to a first look distribution deal. What does that mean? Once Family Lies is produced, they will screen it. Because they already like the script, it's likely they will acquire the rights for BET, BET+, and BET Her.
Third, Tales from 10th and Northside is the film I created with your help. It will be delivered to me from the editor any day now. Then it's on to color-grading and captioning. After those are complete, I can upload to Filmhub who will shop the film to streamers like Tubi, Amazon Prime, Peacock, and Apple TV. Many other streamers rely on Filmhub for content. So we will have to wait and see.
Last, please pray for my mom and me as we have to make some important decisions in the coming months. Life ain't easy and it's punching hard. But God…
Yours in filmmaking,
SA
Shopper's Agreement
Wed. September 7, 11:09 AM EDT
Hey y'all,
So much has happened since I last updated you. The biggest thing is that a celebrity actor read Family Lies, loved it, and agreed to a shopper's agreement for the project. What does that mean, SA?
Basically, he is using his connections to get the script in front of networks and studio executives for a role in the movie and producer credit. Last week, a network requested the script so now it's just a wait-n-see game. Said actor thinks it's an amazing script and that the network will surely option it. I don't know if I'll have to sell the script or if they'll let me stay on with the production. I am praying that they will because I definitely want to be a part of the process.
As far as your contributions, they will be used for two smaller projects I have as I cannnot produce a full feature film for $6000.
Both projects are shooting this month and I will have updates from each set. Thank you again for believing in me and my projects.
Never would have made it...
Sat. August 20, 2:40 PM EDT
…WITHOUT YOU
We (yes, you and me) made it to the minimum goal of $6000 and I could not be more humbled by your support, motivation, and belief in me. I know I did not get to my 12K goal but what you have contributed will get me started with other projects that will catapult me to Family Lies.
I will take you every step of the way with updates. We have a few hours left in the campaign and I would love to have 100 supporters. So continue to share with others.
Thank You. ThAnK YoU! THANK YOU!!!!
The Inspiration Behind It All
Wed. August 10, 9:16 AM EDT
This Lady Here….
SWYD and help me wish her a HAPPY BIRTHDAY!!! She just told me that this birthday feels extra special. I guess it's because of all she's been through in the last 10 months.
I wrote Family Lies because my mom and I like to sit in the bed and watch movies together. I don't know about her but I get nervous when a love scene comes on or they are dropping f-bombs every 5 minutes. So I wanted to create a film I didn't have to be nervous about. She is the inspiration for Family Lies.
One more thing! She can add CANCER SURVIVOR to her titles because today is her last day of treatment! Yes, this lady here inspires me. I want to make her so proud. Happy Birthday, Mama!
PS: She hopes you all are enjoying her recipe.
Week 2 Milestone
Sun. August 7, 9:49 PM EDT
Don't Talk; Just Listen!
Week 2 has been ah-mazing! We reached my goal of 4K. Thanks to all of you! Now it's onward and upward to WEEK 3. To release the funds, we have to raise 6K. Yes, I said WE. We are all in this together now.
I challenge each of you to reach out to ONE other person and ask them to contribute to Family Lies. They will either say yes or no but it's still a win-win because that is one more person who know about the project. A YES is the bonus!
So let's use this week to reach out to others and share the word about Family Lies. Let's make #HERstory.
Matching Donor Drive
Fri. August 5, 6:25 PM EDT
I know, I know! I promised you a surprise on Wednesday but I had to lock it in before I could say anything.
I have a matching donor will contribute up to $500 if I raise $500 by Sunday. Believe me, any amount helps!!!!! 
So tell all of your friends and family that you have a cool project you are supporting. A project that needs some more love. 
Thanks for being there and your support.
Week One Milestone
Sun. July 31, 5:34 PM EDT
When I started this, I didn't know what to expect. I set a mini-milestone of $2500 for the first week. WELL, Thanks to my supporters, I have met that milestone and now look forward to the next week.
I have a big announcement for this week. Can't wait to share, but you'll have to wait until Wednesday. I will update you then.
Until next time, THANK YOU to my Week One supporters! I'd be no where without you.
Incentives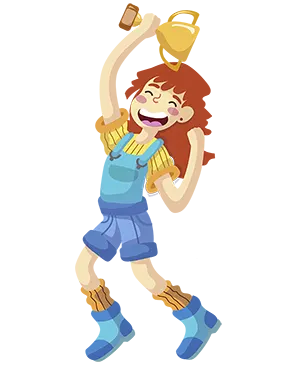 Personalized Thank You Card
($10+)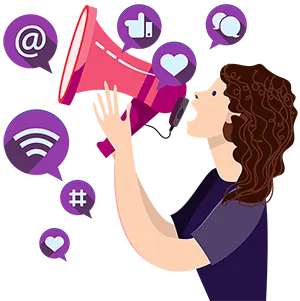 Sharing a personalized thank you card on SA's social media
Orginial Southern Pound Cake Recipe (Digital)
($25+)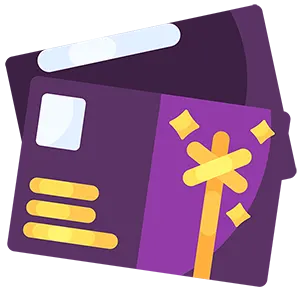 Receive a digital postcard of my Mother's Original Southern Pound Cake recipe
First Look: Bloopers and Outtakes
($50+)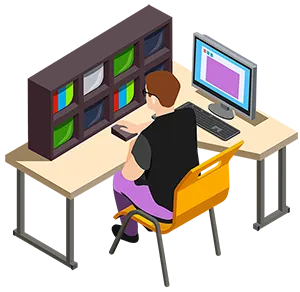 You will recieve a digital copy of bloopers and outtakes.
Special Thanks in the Credits
($100+)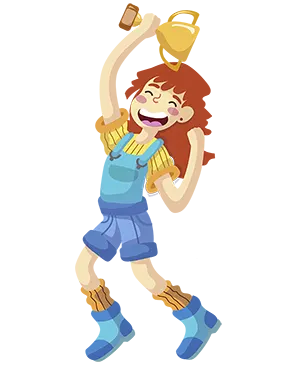 YOUR NAME in the Special Thanks credits
Virtual Chat and Coffee with SA
($250+)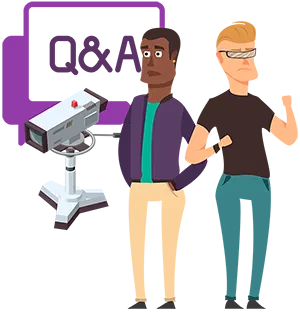 30 minute 1-on-1 chat with film creator, SA Brown
You're an Assosciate Producer
($500+)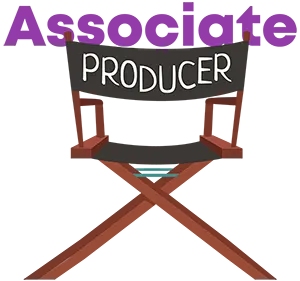 You recieve associate producer credit on IMDB and film credits.
Come to the Show
($1000+)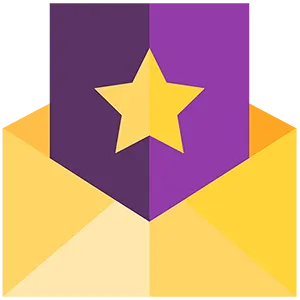 You will recieve an invitation to the Atlanta premiere of Family Lies
An Executive Producer
($2500+)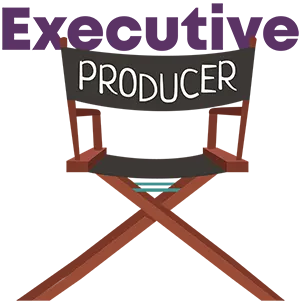 You will recieve Executive Producer credit on IMDB and film credits.


Thank you for reading. Thank you for your support. Thank you for caring.
Thank You!