DOGS! The Musical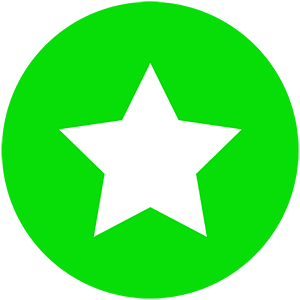 This campaign has ended. It raised $3,293, reaching its minimum goal.
Our mission is to self-produce an inclusive, meaningful webseries, showing the world that you can make your own "yes."
DOGS! The Musical
Web Series
DOGS! The Musical came to fruition when a group of 8 writers decided to stop taking no for answer and make their own yes. We come from LA, NYC, even the UK, and met over Zoom every weekend (the time difference was fun) until our beautiful feral fur baby was complete.

When an embattled musical theater director begrudgingly agrees to an obvious CATS knockoff, she must balance artistic integrity and the show's new sponsor - a Silicon Valley dog food app - in order to save her career, and her sanity.

DOGS! The Musical is about an art-minded theater director's journey through commercial HELL. Sure, Mallory agreed to a blatant CATS knockoff in order to appease her producer, but she never imagined he'd bring in a sponsor: Silicon Valley bro startup, Fetch.
Our story starts in tech week - two weeks out from opening day - as Mallory scrambles to rewrite lyrics to include the Fetch brand name into every song. Meanwhile, the cast gets used to their new wardrobe (and a possible sequestration by a certain panic-stricken director), as our faithful, overworked stage manager tries their hardest not to just set the whole theater on fire. 
Watch as we find out if Mallory can reel in her producer, rein in her cast, and avoid (another?) nervous breakdown (along with those suspiciously tasty Fetch brand dog biscuits). They're actually pretty good.
MALLORY - The Director
30s, art-minded, fighter despite a history of nervous breakdowns. 
TRACK - The Producer
30s, trust fund baby, Mallory's bff since college. Slept through Hamilton.
AURORA - The Actor With Potential
30s, burnt-out mom and all talent, Meryl Streep had she never caught her
break.
DOXIE - The Misguided Actor
20s, more enthusiasm than talent. Distractible, needs her "geepus" to get back
home every day. 
JAMES JONES - The F*ckboi Actor
20s, self-obsessed wannabe reality star. Perfectly okay with sharing a
name with a cult leader.
SIR CONRAD McCALLISTER - The Method Actor
40s, full method. He really IS a dog. Talented, but too interminable to be taken
seriously.
FRANCIS - The Stage Manager
Ageless, non-binary. Very capable but incredibly stressed. Lifelong lover of all
things theater.

Your contribution will help us in every aspect of production and post – we'll need to book a theater to shoot in, rent equipment, pay and feed our cast and crew, and purchase PPE and test kits in order to keep everyone safe. 
Thank you so much for even considering us! Every contribution is appreciated as we embark on our journey to self-publish across multiple platforms. Let's make our own yes!
Joel Handler
Showrunner
Joel is an LA-based comedy screenwriter, Black List reader, and Account & Project Manager @ Porter+Craig Films.
Chris Bower
Staff Writer, Concept By
Chris is an LA-based screenwriter, history nerd, film nerd. Actually, just nerd in general! He placed Top 6% in Nicholls and is an AFF Second Rounder.
Mimi Collins
Staff Writer
Mimi is an LA-based screenwriter, director, and animal lover, known for Star Trek: Generations and her sketch comedy troupe, Sketched in Stone.
Cristina DiMarzio
Staff Writer, Concept By
Cristina is an LA-based screenwriter, nerd, feminist, and Buffy expert. Oh, and she also likes dogs.
Matthew Drake
Staff Writer
Matt is an LA-based screenwriter, gamer, and manager at Riot Games.
Myles Hewette
Staff Writer
Myles is an NYC-based comedian and writer. A founding member of Infinite Sketch at the PIT and writer for UCB's Maude Night, his pilot "Rottenburgerfield" has been Reader Recommended on the Black List and currently listed on Coverfly's Red List. 
Brittany Kelly
Staff Writer
Brittany is an LA-based screenwriter/producer originally from Cayman. They write comedies that viciously yet accessibly challenge societal norms along with dialogue-driven dramas. 
Vicky Wheeler
Staff Writer
Vicky is a UK-based screenwriter and Masters recipient, who started her career as a lingerie photographer, but retired her designer thongs to write weird and wildly sexy scripts about strong women. 
James Otto
Composer/Lyricist
James studied composition at Birmingham Conservatoire in the UK, then went on to work with a number of established clients and composers, as well as regularly assist Segun Akinola of DOCTOR WHO.
DOGS production dates secured
Wed. January 11, 8:12 PM PST
Hope everyone is having a wonderful new year!
We have just reserved our theater for Saturdays March 4 & 11 in order to shoot our webseries.
If you (or family and friends) would like to get involved for an IMDb credit, please reach out to jhandlerwriter@gmail.com. This might be the perfect way to start or bolster one's career in film.
We are currently looking for:
Art Director
Production Assistants
Food donations (we'll be cooking our own crafty but could always use more snacks).
Thank you again for being an important part of this journey!
Final total: $3293
Mon. October 31, 10:25 AM PDT
THANK YOU SO MUCH TO YOU ALL!
If you're reading this, it's because you are now and forever part of the Dogs Crew.

And because of you our grand total is almost $3300.

We've officially entered preproduction!

Here's what we'll need, so PLEASE reach out to your network. All cast and crew will be working for credit only to keep costs to a minimum (we're writing up a deferred payment plan should DOGS! see any future monetary gain) so please keep that in mind when reaching out. This could also be great for their reels!
You or any prospective crew/cast members can always email me at jhandlerwriter@gmail.com
The List:
- Auditorium/theater w/ availability of up to 2 wknds
- Actors
- Director
- Asst. Director
- Camera Operator
- Lighting/Gaffer
- Sound Mixer/Boom Operator
- Scripty
- Editor
THANK YOU DOGS CREW!
ONE DAY LEFT TO CONTRIBUTE!
Sun. October 30, 11:30 AM PDT
Hello Dogs Crew!
Thank you so much to everyone who contributed. WE'VE MADE OUR DISBURSAL GOAL OF $3K!!!
With less than 24 hours left, let's see how far we can go. Please share our crowdfunder page: supportourstory.com/dogsthemusical and can't wait for you to join us on our production journey!
- Joel and team
DOGS! The Musical is at $2k!
Tue. October 11, 8:13 PM PDT
Hello, Dogs Crew! 
What a wonderful first ten days of fundraising! We're already at 43% of our goal. 
HUGE thanks to everyone who contributed. 
Some quick updates:
We've brought in composer James Otto, who will be handling music and lyrics. He's worked on DOCTOR WHO, and has already created music for our opening number, which you can check out below.
We've cast two of our actors: Chelsea Spirito as Mallory, and Amy Leigh Trost as Doxie. You can check out/support their IGs here: @chelsisneato and @amydontchangeme.
We're currently scouting for theaters in the LA/OC area to shoot in - if you've got a lead, please don't hesitate to reach out.
If you missed out on our incentives page, but would like a shoutout on the DOGS! socials, send me a pic of you and a dog (any dog) or we can just photoshop you next to a breed of your choosing. 
As we head into our last 20 days of fundraising, we'd REALLY APPRECIATE if you could share the crowdfunder and/or social pages with friends and family (especially dog or musical theater lovers). Let's keep this momentum going!
Crowdfunder: https://www.supportourstory.com/dogsthemusical
IG/Twitter: @dogs_themusical
Don't forget to send those dog photos to jhandlerwriter@gmail.com. Hope you enjoy the music!
https://youtu.be/7qu36llXV-s
Lyrics: 
"Each year feels like seven when we're apart/I can smell her through the
corridors of my heart/One year without you feels like seven/I know we'll meet again, because all dogs go to heaven/It feels like I'm living in a rut/How I need you, need to smell you, smell your --"
CUT!
Incentives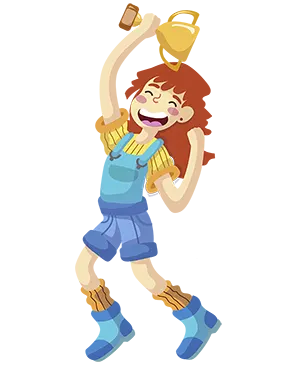 Social Media Shout-Out
($10+)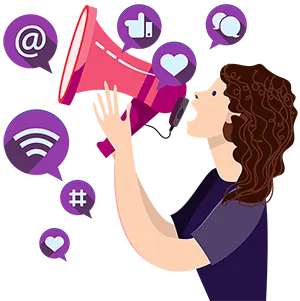 We'll blast you on all our socials next to a dog breed of your choosing!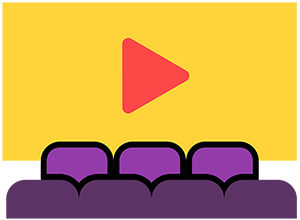 We'll give you a well-deserved shoutout in the credits!
Day on Set w/ Cast and Crew
($200+)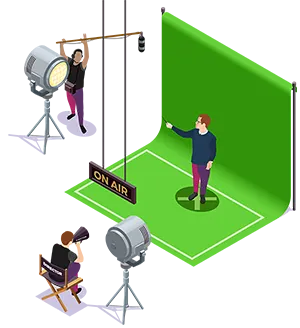 Come join us and see how the (vegan) sausage is made! Mmm crafty....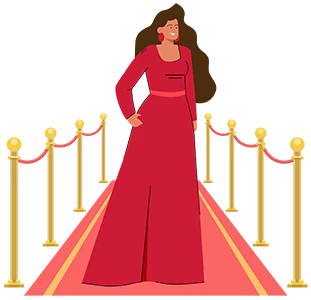 Let's see that beautiful mug as you cross your way into fame (and frame!)
Associate Producer Credit
($500+)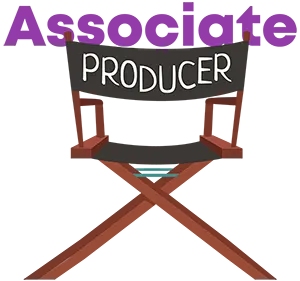 You'll get an IMDb credit while playing a major role in helping us reach our goal!
Executive Producer
($1000+)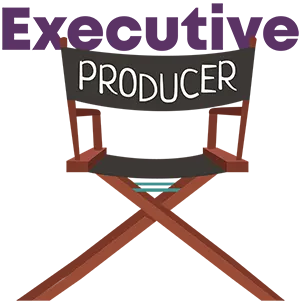 You'll get an even SPICIER IMDb credit while playing a major role in helping us reach our goal!


Thank you for reading. Thank you for your support. Thank you for caring.
Thank You!