Divine Intervention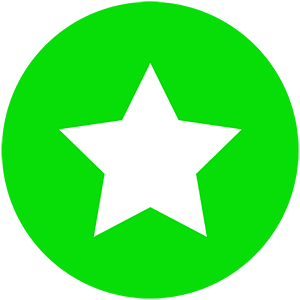 This campaign has ended. It raised $11,000, reaching its minimum goal.
Divine Intervention will explode the romantic comedy canon by centering people of color and LGBTQ+ folks in front of and behind the camera.
Divine Intervention
Web Series
After nearly causing an international incident, Aphrodite (the Greek goddess of love in her Kardashianesque modern form) is stripped of her powers and sent to Earth. Once there, she strikes a deal with the other gods: regain her omnipotence by helping super-single Brooklynite Delia find true love, or be banished from the Pantheon forever. Insecure meets The Good Place in this buddy comedy disguised as a rom-com.
Divine Intervention is a webseries that takes the familiar worlds of romantic comedy and Greek mythology and infuses them with new life. By centering people of color and the LGBTQ+ community, Divine Intervention will explore modern love, with a lot of help from the ancients.
The script for DI has placed in multiple screenwriting competitions:
Semifinalist in the Hollywood International Diversity Film Festival
Quarterfinalist in the 6th Annual Stage 32 Comedy Screenwriting Contest
Quarterfinalist in the Black Boy Writes/Black Girl Writes Mentorship Initiative

We will be filming the pilot episode of the series, in which Aphrodite is banished and meets Delia, and the pair begin their mission together. Once the pilot is filmed, we plan to hold screenings, apply to film festivals, and pursue additional development to continue sharing DI with the world!
Check out our website for more info: www.divineinterventionseries.com
The full budget of DI is $20,000, in accordance with SAG-AFTRA's Microbudget Agreement. Funds raised will go to compensating the cast and crew of the project in addition to purchasing costumes, renting gear, booking locations, and providing craft services. Stretch funds will allow us to complete post-production and take the next steps toward creating the fully-fledged series. 
Follow us at @divine.intervention.series on Instagram, Facebook, and Tiktok for all of the latest news!
Zina Ellis
Creator & Lead Producer
Zina Ellis is one of those kids who put way too much effort into her high school English class projects. An Illinois native (not Chicago, the other part), she was a nice Midwestern girl until she joined a morally bankrupt sketch comedy group while attending Yale University. In this group, she discovered a love of writing comedy and learned that she (probably) wouldn't go to hell for saying curse words. She also performed in a lot of student theatrical productions and spent a frankly embarrassing amount of time and energy on a cappella.
She now lives in New York, where she has worked on theatre projects ranging from a new play devised in a bar basement to a national tour of Cinderella, playing the Fairy Godmother. With the encouragement of a screenwriter friend from the aforementioned sketch group (plus the free time brought on by a global pandemic), she has branched out into long-form writing for TV and film. Her ultimate goal: become one part Audra McDonald and one part Issa Rae, and maybe also make a video game someday.
All of this is to say: Zina has a lot going on, and she is thrilled to be making Divine Intervention as her first self-produced on-camera project.
Here's to many more!
Dominique Nieves
Director
Dominique Nieves is a disabled Nuyorican filmmaker. As a first generation high school grad, she took the obvious route to becoming a creative-- by attending two Ivy Leagues before medical school. Medicine gave her the opportunity to saw open human skulls and support a diverse patient population in the Bronx. While a desire to help others and overachieve led her to work in NYC hospitals, an extended turn as the patient led to storytelling in her next act of life.
She was named a BAFTA Breakthrough Writer-Director for her Telly Award winning magic realism film, Our Lady Lupe, which was produced in association with PBS for their Primetime Broadcast Special, The Latino Experience. She used Our Lady Lupe to feature her favorite things: Latina leads, brujería, and a dog. As a BAFTA breakthrough she has been mentored by directors such as Emmy/BAFTA winner Julie Anne Robinson, and DGA Diversity Task Force Co-Chair Michael Goi, ASC.
Nieves entered the industry as an actress, but one-dimensional roles for Latinas led her to found Iron Glove Productions, highlighting underrepresented voices authentically. Her work has garnered recognition from CINEQUEST, HollyShorts Film Festival, and screened throughout the United States. Nieves has directed grant winning films supported by Art with Impact two years in a row, allowing her the opportunity to highlight mental health on screen. Both films won an invitation into the Olive Film Collection. She has since been inducted to the Chicana Director's Initiative, a network of professional Latina directors. She has been recognized for her work as a Telemundo Unstoppable Woman, and has been a semi-finalist for the Netflix-Nalip Women of Color Short Film Incubator, the inaugural McDonald's Spotlight Dorado, and HBO's Project Greenlight.
She continues to hone her craft with classes at Sundance Collab, Film Reframed, and Script Anatomy, and continues working as an actress with recent roles on CBS FBI: Most Wanted and ABC The Rookie: Feds.
As an ardent supporter of Latinx voices, Dominique created the Read Latinx Writers Initiative, pairing over 450 emerging Latinx writers with mentors at studios and networks. She is represented by 42.
Devin Southard
Producer
Devin Southard is an NYC-based multidisciplinary producer, writer, and director. She has worked extensively in production for film, television, radio, news, and advertising. She produced breaking news stories, including the Russo-Ukrainian war, for the Schwab Network (formerly TD Ameritrade Network), and helped Yahoo! Finance Live expand their live coverage and broaden their viewership by producing segments with diverse industry leaders beyond finance, including Ava DuVernay, Tom Colicchio, and Rep. Ayanna Pressley. She has also led creative production for a range of clients including BlackRock, non-profits, and small businesses.
She was selected for BRIC's Media Intimate Eye Cohort where she successfully adapted three plays from New York playwrights into short films which were screened Brooklyn.
Devin is a graduate of Temple University's film program. She is a proud Baltimore native and happy to tell you the best place to get Maryland crab cakes (it's in Maryland, sorry New York).
Sarah Means
Producer
Sarah Means is a NYC-based performer and producer, whose credits include With Your Little Claws (The Tank), What Feels to My Heart (The Brick), and Valiant Dust (SXRVXVE Arts). She has previously worked as a PR/Digital Media specialist at 21C Media Group, collaborating with high-profile artists and institutions in the performing arts space to promote new projects and grow careers. She has also worked as a consultant for the Light Opera of New York and the Socially Relevant Film Festival.
One Day More (give or take a few hours)!
Wed. November 29, 10:11 PM EST
Hello again, beautiful supporters!
It's so wild to think that the month is almost over! I am settled back in New York just in time to head out of town again this weekend to work on a new film project!
But much has happened in the past few days! We're in spitting distance of $11k, and a local news station in my hometown of Moline, IL did a lovely writeup about the show, which you can read here: https://www.ourquadcities.com/news/local-news/arts-and-culture/moline-alum-has-divine-inspiration-in-new-project/
Huge thanks to Jonathan Turner for the delightful interview and to our fearless director, Dominique, who gave some lovely quotes!
I also created a Divine Intervention playlist on Spotify, which you can check out here: https://open.spotify.com/playlist/2YNYSjjPoc92vmlCdg65g5The songs are in no particular order, but they're inspired by our lead characters, Aphrodite (an unapologetic pop princess) and Delia (a moody singer-songwriter type). Put it on shuffle for maximum effect - and possibly alter your Spotify Wrapped in the direction of DI! Just giving a little something back on Giving Tuesday!
Again, I am so thankful to all of you, and I'm excited to make these last few hours count!
<3 <3 <3,
Z
P.S. Today's meme features one of the artists from the DI playlist….. I couldn't resist
4 Days to Go!
Sun. November 26, 11:47 PM EST
Hi, all,
We are absolutely CRASHING through milestones in these last few days! Today, we surpassed $10k! $10,000 is half of our overall budget and will allow us to pay and feed our cast and crew during production! Anything we raise above that in the coming days will go toward editing, post-production and getting DI out into the world via film festivals and screenings!
I feel like a perk is in order…..perhaps the live swiping session is back on the table after all? I think I probably will go live sometime this week to close out the campaign, so keep an eye out for that sometime in the evening, okay? Maybe Tuesday or Wednesday?
Tomorrow I will be traveling back to New York, so I'll have limited time to truly campaign, but I'll do my best! Airport time might be good playlist-making time!
As ever, I appreciate you all so much and am looking forward to sharing more good news in the coming days!
<3 you much!
Z
Countdown: 5 More Days!
Sun. November 26, 12:23 AM EST
Hello, Lovely Supporters!
I hope you had a beautiful and restful Thanksgiving! As ever, I am endlessly thankful for all of you, and every day y'all amaze me more and more :')
As I write this, we have just surpassed $9k, which, in combination with our matching donor for the final days of the campaign, means that we have technically passed $10K!!! This means that we have met the necessary budget to enter production! I am AMAZED by all of your support thus far, and I'm going to keep forging ahead over the next few days to ensure that this project can be the best it can possibly be!
<3 <3 <3,
Z
We're Officially Funded!!
Wed. November 22, 8:22 PM EST
Hello, lovely supporters! 
 
I wanted you to be the first to know that as of this afternoon at about 1:30PM Central time, we officially crossed the $7500 minimum raise for the campaign!! 💖💘💖💘💖 This means that we WILL be receiving the money we've raised thus far for the project!
Huge thanks to all of you (and to our lovely anonymous matching donor from day one for making the contribution that put us over the edge 💗)!!!! 
There are still 8 more days in the campaign, and then much to do to actually make this thing, but this is a HUGE milestone! 
 
A picture is worth a thousand words, so here's one showing how I feel right now! So so so much love to all of you!
9 Days to Go!
Tue. November 21, 11:12 PM EST
Hello, heroes!
I'm pleased to announce that we crossed the 100-donor threshold today! Howdy and many many thanks to the new contributors who put us over the edge! I can't believe there are less than 10 days left in the campaign, but I'm so, so grateful to all of you! I'm doing another big round of Thank Yous tonight, and then will get that playlist to y'all ASAP!
If I don't get to write again before Thanksgiving: this year, I am INCREDIBLY thankful for all of you! It means so much to know that you believe in this project, and I'm determined to make good on it for all of y'all!
So much love and forward motion for these last few days! <3
Z
Supporter Rally Update!
Tue. November 21, 12:38 AM EST
Belated update due to holiday travel-- I'm EXHAUSTED but wanted to be sure to share with you!
So: we did not hit our goal of 100 contributors on Saturday….. but we DID cross the $6k milestone, which is extremely exciting! As a little prize, I'm going to share a DI playlist in the coming days of songs that fit the world and vibe of the show! (If we'd hit 100 on Saturday, I would have done a live Dating App swipe session, but perhaps that would have been too powerful…..)
We now have 10 days and change left in the campaign! I am confident that this community has what it takes to get us across the finish line! Make sure you're following us on Insta, where we're most active, to keep in touch with all things DI: https://www.instagram.com/divine.intervention.series
I'm so thankful to all of you for your support, and I can't wait to share more with y'all!
Supporter Rally Time!
Sat. November 18, 4:48 PM EST
Hello, beautiful supporters! 
As mentioned yesterday, we are in the midst of our Supporter Rally! At the time of writing, we are at 88 supporters and $5930! We are so close to reaching 100 supporters AND to reaching our $6k milestone! 
I'm brainstorming some kind of Special Treat if we're able to hit 100 by the end of the day-- I think we can do it! 
Best, 
Zina (and Sarah! Look at our cute li'l faces!)
Halfway Mark + Supporter Rally!
Fri. November 17, 4:12 PM EST
Hello, beautiful people!
I'm emerging from doing a reading of a new musical to report on our progress! In short: y'all are crushing it! We hit $5k just before 11/15, and now we're forging ahead to hit our $7.5k minimum raise. 
To do this, we're going to have a Supporter Rally TOMORROW, 11/18! We're aiming to reach the milestone of 100 donors tomorrow! You can help us out by sharing the donation page in texts/DMs and on your socials and by keeping an eye on our pages to see how we progress! Let's get it! And thank you so much for your support!
An Epic Start!
Thu. November 2, 3:10 PM EDT
WOW, friends and family! In less than 24 hours (since we launched at 10 AM), we raised almost $2000! And our matching donor will contribute another $1000 to match our first $1000 raised! So we're essentially at $3k on day 1! I'll go ahead and round it up :)
So thankful for all of your support! We're sending out thank you messages as fast as we can, and sharing lots more content as well! So much love to you! Let's keep up this momentum!
Incentives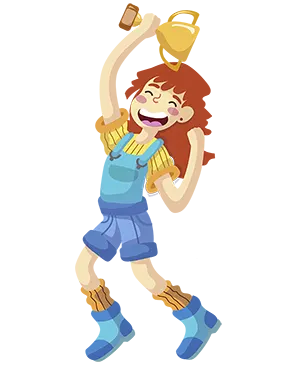 Social Media Story Shout-Out
($10+)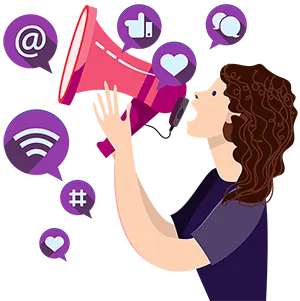 We'll sing your praises on our Insta story!
Social Media Grid Shout-Out
($25+)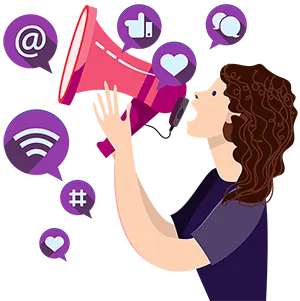 We'll sing your eternal praises on @divine.intervention.series
Early Streaming Access
($50+)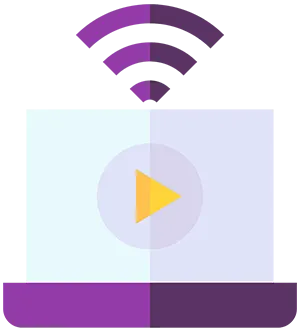 A private link to screen the finished episode before the rest of the world sees it!
Photoshopped for the Gods
($100+)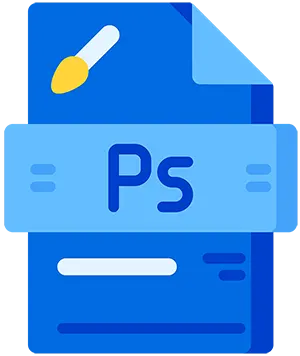 The DI team will create a Photoshop image of you as the deity of whatever you wish!
Q&A with the Team
($150+)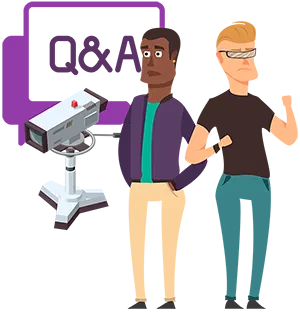 A Google Hangout with the cast and creative team where you can learn more about the project
Private Premiere Screening
($200+)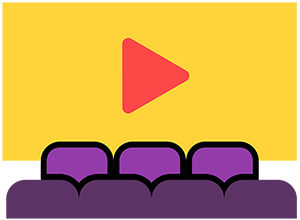 Be the first to see DI in its full glory!
Wrap Party Invite
($250+)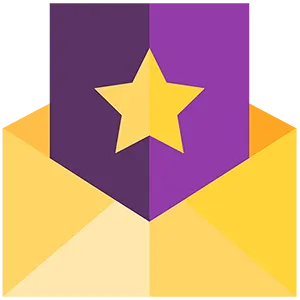 An invite to our wrap party. There might even be togas. (Travel not included)
Design Your Own Ice Cream Flavor at Caffe Panna
($500+)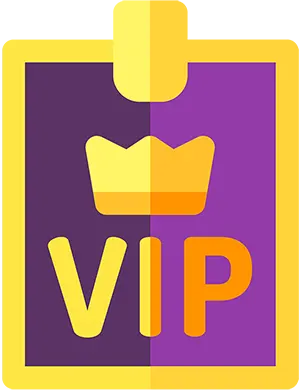 Caffe Panna, home of the best ice cream in New York City, will produce your flavor idea for a weekend
Associate Producer
($750+)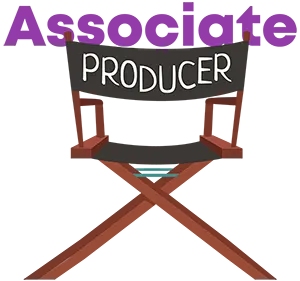 At this level, you will be ensconced in IMdB as an associate producer!
Character Named After You
($800+)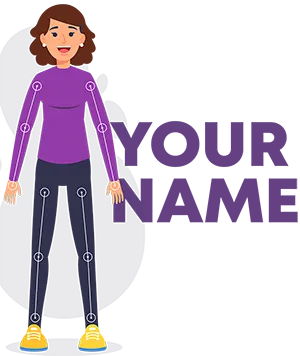 You (or a person of your choosing) can be immortalized in DI itself!
Cameo Thank-You!
($1000+)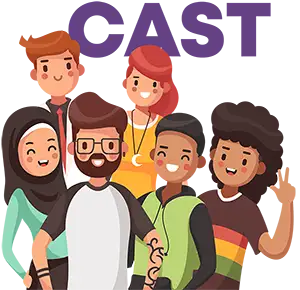 We will share a personalized thank you video from the cast!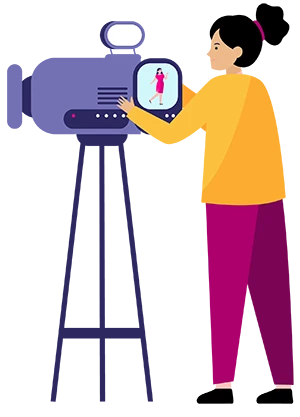 You're gonna be a producer!
Executive Producer
($5000+)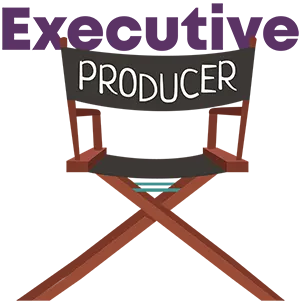 Basically the Zeus of the production.


Thank you for reading. Thank you for your support. Thank you for caring.
Thank You!