cuddles.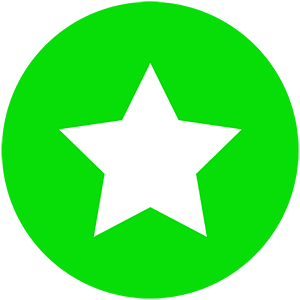 This campaign has ended. It raised $5,750, reaching its minimum goal.
Cuddles is about the human need for intimacy and how the pandemic has affected how people find it especially those in the LGBTQ+ community
cuddles.
Film

Mario, a quirky loner whose lover left him during the pandemic, searches for intimacy as the world reopens. Can Horacio, a professional cuddler, help him face his relationship trauma and need for human connection?

The pandemic created a need for isolation. For people who suffer from social anxiety and depression (even depression brought on by the pandemic itself), isolation became easy and comfortable. 
Mario is a loner, a germaphobe whose long-term lover left him mid-pandemic. Mario had to adjust to total isolation after the breakup. He may have adjusted a little too well.
Horacio is an outgoing, modern-day, bohemian. He uses his degree in psychology to become a professional cuddler, hoping to impact lives directly. 
Cuddles explores how the pandemic has changed some of the ways we, as human beings, connect.  

Filmmaking is expensive but our stories are important. Your support will allow us to work with Latine people who love film and want to make a difference in what we see on the big screen. Additionally, the crew we currently have is 100% queer!
As a filmmaker, I believe representation matters, and people deserve to see themselves reflected on the screen. I believe stories with multi-dimensional characters are important because we are more than one thing, and definitely more than some people's perception of being Latine. I believe in community and our ability to lift each other up. Your support allows us to tell our stories and spotlight seldom-seen characters.
As an independent filmmaker, I have learned how to make things work but meeting our stretch goal, would allow us to access better tools allowing for a better end product. It would also allow us to reserve our dream location! Location is a big part of the storytelling process and having access to our dream location would add an important element to the story. Finally, reaching our stretch goal would allow us to hire a graphic designer for marketing and promotional materials.  
I started storytelling at a young age but unfortunately, was not really exposed to theater until after high school. Honestly, my parents couldn't afford to take all 8 of us to the theater, so it was something I had to explore on my own. Seeing a story come to life right before your eyes is magic!
A few years later, I decided to explore theater as a way to tell my stories. I dedicated myself to learning all about theater. I took workshops, found mentors, and participated in any festivals that would have me. I was fortunate to be mentored by pillars of the Los Angeles Latine theater community.  
 Soon, I realized I wanted to try my hand at filmmaking. I found a wonderful group of creatives who were also interested in exploring filmmaking and we jumped in! My debut short film, Consent, won the Jury Award at Outfest Fusion 2020 and was programmed into Outfest that summer. 
I started learning as much as I could about filmmaking. I took courses, assisted on sets, and found an amazing mentor. My latest short, El Marijuano is currently on the festival circuit, where it has garnered recognition and awards, including the Directors Award at Cinema Diverse in Palm Springs, CA.
Thank you for supporting Cuddles. Your support makes the hurdles and headaches worthwhile. 
 
Josslyn Glenn
Producer
Josslyn Glenn is a Southern California native and Black Latina transgender filmmaker, writer, spokesperson, and Outfest Programmer dedicated to promoting nuanced representations of queer and trans people of color that have historically been under- and misrepresented in media. She is also the author of She Rotates with Pluto: A Collection of Short Stories and Poems.
She has produced award-winning short films screening internationally, as well as content for social media and BuzzFeed's PeroLike. She has worked on the likes of Netflix's Disclosure, Con Todo's Visions of Us, and ABC's Soul of a Nation. When she is not craving nachos, she is writing her second book, Tranny Pants, a collection of diary entries, essays, interviews, poems, and short stories detailing the familial and romantic lives of trans people she has come across.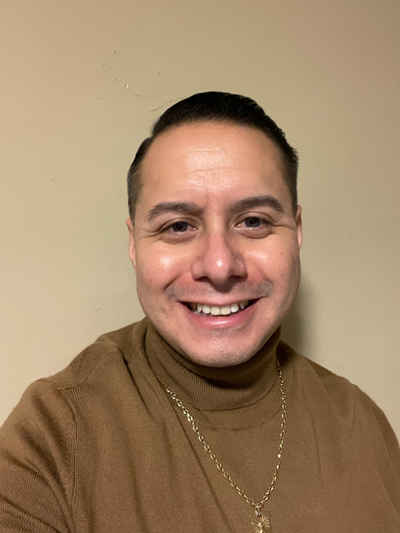 Robert Parra
Producer
Robert Gama Parra is a native of San Jose, CA. Robert currently sits on the advisory board of Creating Creators based in Los Angeles, Ca., and is a committee member of the Inaugural Latinx Community Council of Montalvo Arts Center in Saratoga, CA. He is a past board member of San Jose Pride and MACLA.
Robert has worked in various roles at non-profit organizations, foundations, private investment banking, entertainment, and media. As a Cultural Creative Producer, he is best known for his IG Live Virtual Brunch'N Pride events highlighting QBIPOC Creatives of influence in entertainment and Media celebrating LGBTQIA+ Pride month. 
Robert is an Associate Producer of the short film El Marijuano and an associate producer of a feature film called Trans Los Angeles. 
As a Consultant and Cultural Creative Producer, he has worked on diversity and inclusion events during the Sundance Film Festival and Hollywood around topics like the lack of representation in Entertainment and Media. Robert continues to work on bringing diverse stories through entertainment and media to communities to motivate, inspire, and empower diverse cultures to thrive with purpose.
Jose Carrillo
Director of Photography/Producer
J.A. Carrillo got his start in the independent world with films like Some Prefer Cake, Tot Veri, From Here
to Salinas and Mona, working his way up from production assistant to Assistant Director and Associate
producer. Some years later, having been exposed to numerous international productions, he was hired
by the mythical Mexican producer of Superman, Ilya Salkind, to head his Production and Development
department at Scent films in Orlando. While in this post, he had the opportunity to work with the Oscar
winning director for The Deer Hunter, Michael Cimino; Lethal Weapon helmer Richard Donner; and For
your Eyes Only director John Glenn, as well as top writers like David Newman, Rodney Vaccaro, and
other recognizable names in Hollywood.
He started his own development company based out Barcelona, Spain called Inedit Filmworks, from
which 12 film and 4 television projects were developed, both in English and Spanish. Upon his return to
Los Angeles, he started collaborating in production at Estrella Television in Burbank, the largest
independent Spanish television network in North America in a dozens of shows like Tengo Talento
Mucho Talento, Mi Sueño es Bailar, Estudio 2, etc. as well as with other networks like Telemundo,
Univision, CNN, etc.
In recent years, he co-wrote and edited the feature films "I Don't Speak English" and "El Chapo: The
Escape of the Century" and just wrapped the romantic comedy "Everything for Love" where he was the
Director of the Photography. Also ventured into directing several shorts written and directed by him,
among them: Second Chance, Be Careful What You Wish For, and the multiple awarded short, Nine.
Recently he was considered and entered the short list at Sony for their Director's Program.
Alejandro Valtierra
Associate producer
Alejandro Valtierra is a Mexican and Puerto Rican writer, actor, producer, and publisher who is driven to improve the scope of authentic representation of diverse communities in the media. After acquiring a Bachelor of Arts at the University of Michigan, a range of expressions and explorations unfolded: he wrote meanderings based in the midwest and east coast; he explored Detroit's thriving gallery scene while selling art through the Poor Man's Art Collective; he acted in anything whether as Latino Boy #2 playing basketball in Jimmy P. to community musical theater and murder mystery dinner theater. 
Defining Dodo is a short film he co-created/co-produced with Lauren Elizabeth Harris and wrote/acted in. His first short film has been selected by international and US-based film festivals, and it won the LGBTQ+ Voice Award at the 2021 Official Latino Film and Arts Festival. Alejandro began collaborating with writer and director Andrew Cervantes after being cast as a lead character in El Marijuano, which premiered at Outfest 2022 in the LatinXcellence category. Additional acting opportunities in which Alejandro has been cast include The Perfect Couple (dir. Enrico Banson), To Ken With Love (dir. Mike Talplacido), Peccadillo (dir. Sofia Garza-Barba), Undocumented Tales, which was an official selection of Outfest Fusion 2023 (dir. Armando Ibañez). 
Alejandro currently works with an LA-based educational book publisher as a proponent of literacy and equity through projects like recording and editing English and Spanish audio narration for over 600 ebooks. Alejandro is wildly curious and endlessly engaging in projects that spark positive change through books, on screen, and in theater. He intends to help writers protect their intellectual property and bring stories to fruition while ensuring writers get as much recognition as the faces of important narratives. You can catch him on Damsels in the DMs, which is a podcast that highlights and interviews leaders with a range of fascinating stories, diverse backgrounds, and abundance of love and light to share.
Carlos Trevi
Actor
Carlos Trevi, originario de la Ciudad de México, actor, conductor y locutor de radio, en 10 años viviendo en Los Ángeles a sobrevivido a varias obras de teatrales, comerciales, condució por 4 años consecutivos el festival navideño para la ciudad de Huntinton park transmitido por Chanel 7 ABC, toma estudios en Stella Adler, entre otras técnicas como Mimo de Marcel Marceau. No seré el mejor pero me hace feliz divertir a la gente.
Juan Parada
Actor
Juan Parada is a Long Beach based actor, director and educator. He holds a BA from CSU Long
Beach in Theatre and an MFA in acting from CalArts. He is a founding member of Off The Tracks
Theatre Company, a Spanish Language Theatre Group. Acting Credits: Oregon Shakespeare Festival,
Cornerstone Theatre Company, Watts Village Theatre Company, 24th Street Theatre. Teaching:
CTG, OSF, Shakespeare Center LA, About...PD. Directing: Henry 4th P1, Macbeth, Comedy of
Errors, eye:Witness, Cosas Pequeñas y Extraordinarias, A Christmas Carol. Juan is a full time
Drama Teacher at Aspire Ollin High School in Huntington Park, CA.
Andrew Lara Cervantes
writer/director
Andrew Lara Cervantes was born and raised in Northeast L.A.'s vibrant Latine neighborhood of El Sereno. Since childhood, he has been a storyteller learning from his grandmother, who would share family histories, cultural stories, and traditions through outlandish and entertaining stories and fables; and his father who would make up bedtime stories that included characters that were mischievous, spanish-speaking, and totally relatable.
Andrew explored story-telling through poetry, short story, and spoken word. As an adult, he found new ways to tell his stories in theater arts and film. His debut theatrical play, Babe, was awarded the LGBTQ Hero Award. Several of his plays have garnered awards and accolades and have been programmed into national festivals.
His film directorial debut, Consent, highlighted the complexities of consent in contemporary queer relationships. It went on to win the Jury Prize in Outfest Fusion 2020. His most recent short, El Marijuano, which is based on a play written by Andrew, is currently on the film festival circuit. It was most recently programmed at Outfest L.A. as part of their LatinXcellence Program.
In his writing, Andrew explores masculinity/machismo, gender identity, and the visibility of the Latinx LGBTQIA+ community. His characters challenge dominant cis-hetero-centric narratives by pushing viewers to explore complex, vivid, and valid, characters. As a writer, Andrew strives to spark conversation amongst viewers about complex issues and topics.
We need your help
Fri. June 9, 3:58 PM PDT
Hello supporters,
Today is the last day of our campaign. It's been a wonderful journey so far. We're incredibly grateful to each of you for joining us in our vision to tell a love of human connection and celebrate the LGBTQ+ community.
That being said, we have less than 24 hours to go and we still haven't reached our minimum goal of $5000, we are so close! We must reach $5000 or we get none of the funds we have raised so far.
Can you help us?
These are some actions you can take:
Please ask two people in your life to contribute any amount.
Please share our campaign on your social media.
Please if you're able to, consider making a second contribution in any amount, but only if you're able to, we are already very grateful for your current support.
Thank you for taking the time to read this. We believe that with your support we can reach and pass our minimum goal. Si se puede!
Incentives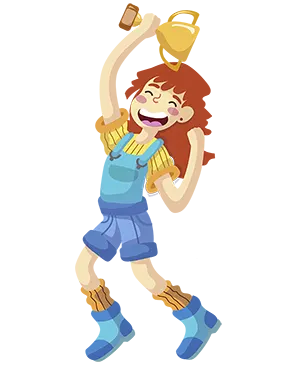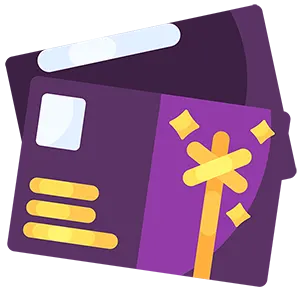 Donate just $1 today and get a digital print of our poster!! Limited time, so get those dollars in today!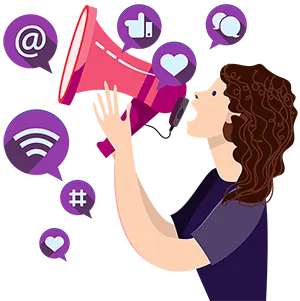 If you give us a cuddle at this level, we will give you a social media shout out! Let us show you our gratitude on socials.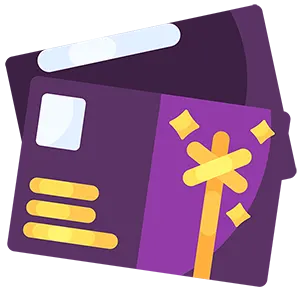 It's like a cuddle, but in Spanish. Be a Padrine de Mimos and we will send you a digital postcard, directly from the shoot! Get behind the scenes!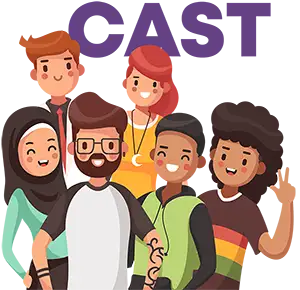 Support at this level and the cast will send you a special message!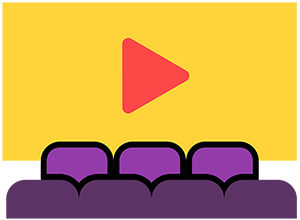 Join our Cuddle Party and get 2 tickets to an exclusive screening with cast and crew!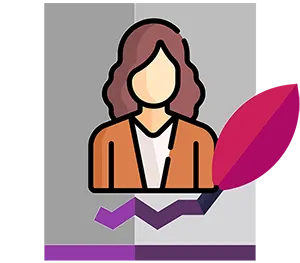 Support at this level and receive a script copy, autographed by the cast and crew!
Boyfriend Experience
($1000+)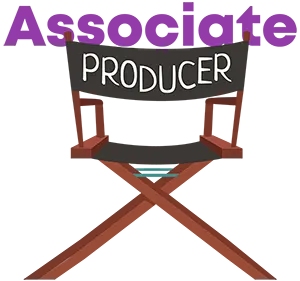 Support Cuddles at this level and you will receive an Associate Producer credit! That's right, your name, on the big screen, thunderous applause.
Cuddle King/Queen
($2000+)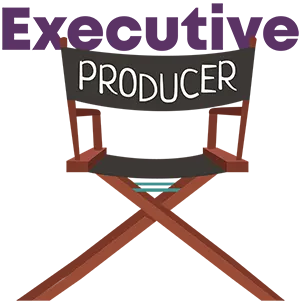 Show your support at this level and get an Executive Producer credit! See your name on the big screen and on imdb!


Thank you for reading. Thank you for your support. Thank you for caring.
Thank You!