Colored River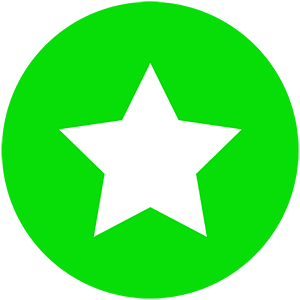 This campaign has ended. It raised $11,170, reaching its minimum goal.
There isn't much space created in the horror genre for women and women of color. In this project, we give a voice to the darkness that women & women of color face. Our stories are vivid, our stories matter, and we will no longer be overlooked.
Colored River
Film
Conflicted by a violent past and captive to a dark family lineage, a writer goes to unnatural lengths to rectify her abusive history. 

This story centers around Lily Tesh, a young, prolific, macabre-obsessed author writing her next horror novel, and Teddy, a ravenous reporter obsessed with Lily's life and works.  

As the two spend time with each other, Lily's violent past and dark family history come to light, and Teddy learns just how far Lily has gone to make sure her art embodies life. 

Taking inspiration from films like HEREDITARY, THE KILLING OF A SACRED DEER, GONE GIRL, and BLACK SWAN, COLORED RIVER is a psychological horror steeped in family trauma and internal pain, exploring the sacrificial and harmful lengths we go to to achieve success.
I'm a huge horror fan, but growing up, I did not see many spaces created for POC's in the genre. In my work I hope to change that, in exploring the nuances of family, history, and societal connection between women of color and the larger world and the darkness we face that hides in plain sight.  

Below is some of the inspiration for the story we hope to bring to life. 
 
Lily 
Lily's Father 
Teddy
All funds raised will go to securing: 
 
-Crew

$10,000 will go towards the camera department including the cinematographer, director, camera rentals, and other crew who create these stunning and eerie visuals.
-Cast


$1,000 is going towards our talented cast that are working tirelessly to bring the story of these complex characters to life. 
 
-Lighting/Sound Design/Location




$5,000 is going towards securing the location and sound and lighting design to bring the vivid color of this story to life. 
 
-Food/Lodging 
The funds raised will go towards compensating our phenomenal cast and crew for their talents hardwork. Funds will also go towards making sure they are working in a safe environment conducive to creativity. 
Any funds raised as a part of the stretch goal will go towards post-production and festival run efforts. 
This project has been a year in the making, from the original writing of the short story to it's current status in pre-production.
 
Our team is a diversity dream being women and POC-led (with a triple F rating!!!). We've worked tirelessly to pitch this project, build vivid storyboards, secure a dynamic crew, cast incredible talent, location scout, and more to bring this dream to life. 

We are hoping that our efforts inspire self-reflection viewers and become a starting point for healing.  Hopefully this project sheds a light on dynamics we all experience as creatives and encourage healing from the darkness these harmful patterns often lead us into. 
Funding for POC and women-led films is incredibly difficult to obtain. Any and every piece of support you can give is greatly appreciated on our journey. Your donation helps us bring an amazing story to life and build a stronger platform for our voices to be heard and accepted. 

Your support means everything to us! You're not only supporting this project, you're supporting the larger mission of shedding a light on the wonderful stories that women and people of color have to share with the world. Thank you!
Olivia Celine Gibson
Actress/Writer
Olivia Celine is an an actress, writer, and producer best known for her performances in Token (2022) and An Afternoon with Fate (2021).
Lugo
Co-Director
Born and raised on the Lower East Side of Manhattan, Lugo is a graduate of the Film Production program at CUNY: Brooklyn College. He received the Lawrence Ian Gold Scholarship for his 16mm short film Wishlist. Two years later, his short film entitled Faith won the Best Student Film Award at the Latino Film Festival and the Outstanding Achievement in Dramatic Film Award at the BC Student Film Festival. He joined the Directors Guild of America as a 1st AD in 2013. His 1st AD credits include Ana Lily Amirpour's A Girl Walks Home Alone At Night, Amazon's Harlem, and Charlie Kaufman's Upcoming Project Jackals and Fireflies.
Marcus J. McGill
Producer
Marcus McGill is a producer known for "Stream" (TBA), "Terrifier 2" (2022), "Gore: All Hallows Eve" (2021), "Nest of Vampires" (2020), and "Up All Night" (Short) (2020). He was born on July 7th, 1980 in Chicago, IL. Marcus grew up most of his life just east of Atlanta, GA. He is a Film & Moving Image student at Stevenson University. Marcus also holds dual Master's degrees in Integrated Homeland Security Management and Intelligence Studies. His upcoming films are "Metronome" (TBA), "Unorthodox" (TBA), and "Another Man's Trash" (TBA).
Nancy Scanlon
Producer
Nancy Scanlon is a casting director, producer, director, writer, dramaturge and acting coach. She wrote and directed Marilyn for Tandem Films, produced by John Swanbeck (The Big Kahuna) and Executive Produced by John Logan (Lincoln, Gladiator). She also wrote and produced and directed a documentary about girls in Chicago gangs entitled Voices To Be Heard, which screened at the Charlotte Film Festival and selected for its honorary national tour, as well as most recently cast and produced The Callback Machine, under the banner of her new company, Au Courant Films.
Kimberly Skyrme
Producer
Kimberly Skyrme is a Casting Director - Producer - Writer - Director.She recently completed directing Ward 8, a "Proof of Concept" piece for a series in development, the Regional Casting Director for STARZ Original Series The Girlfriend Experience. Additional Series include The Domesticators and Wayward Girls. Bennie's, starring 7 Time Emmy award winning actor Ed Asner, Oscar Nominated Actress Cathy Moriarty with Joe Esteves and Tonye Patano is currently being shopped to Networks.
THANK YOU TO THE MOON AND BACK!
Tue. January 24, 6:19 PM EST
Hi Family!

Thank you so much for helping to bring the Colored River project to life! Because of you, the project is greenlit (AKA it's happening!!!!, and we could not be more ecstatic. ✅

It means the world to have your support, belief, and positive energy along this journey. We cannot wait for you all to see the vision realized.

You are family now, and we want to keep you involved in our creative process! So we'll continue to send out updates as we get closer and closer to the finished piece. Stay tuned for more!

From us to you, once again, THANK YOU SO MUCH! ❤️

Olivia Celine
Colored River Director/Writer
WE ONLY HAVE 24 HOURS LEFT (AND WE ARE SO CLOSE TO OUR GOAL!)
Tue. January 17, 11:52 AM EST
Hi Colored River Family!

We only have 24 HOURS LEFT TO RAISE AND WE'RE SO CLOSE TO OUR GOAL!

We need one of two things to meet our goal:

1) Only 12 people to donate another $100
2) Everyone chip in an extra $21

We raise it ALL or we LOSE it all. 🤯

We have worked so hard to realize this project day in and day out and we won't let it go! The mission of amplifying the voices of women and Black women in cinema and our stories is too important.


Can you help us by contributing one last time?

To donate ➡️: https://supportourstory.com/colored-river
We need your help!
Mon. January 16, 4:22 PM EST
Hi Family!
Thank you so much to all who have donated! We are still a little ways away from meeting our goal and we have to RAISE IT ALL OR LOSE IT ALL!

If we can have each of you donate only another $21 we'll be able to meet our goal TODAY!

For every donation we enter you into a raffle for a ticket to the premiere + a front row seat to our table read!
We've come so far and cannot do this without you!

To donate ➡️: https://supportourstory.com/colored-river
WE'VE GOT TWO DAYS LEFT TO RAISE $.37k OR LOSE IT ALL
Sun. January 15, 6:45 PM EST
Colored River family!

WE'VE ONLY GOT TWO DAYS LEFT TO RAISE THE REMAINING $3.7K OR WE LOSE IT ALL! 🤯🤯🤯

Can you help us?

To donate ➡️: https://www.supportourstory.com/colored-river
WE HAVE $1,000 ON THE LINE 😱
Wed. January 11, 2:48 PM EST
Hello! Colored River family and friends!

We JUST found out that we have $1,000 on the line! If we can raise $500 in 24 hours, a donor is willing to match and double their donation for a total of $1k!

Can you help us by sparing another $1 or $5 and sharing with your network? None of this is possible without you! And you all are so appreciated. ❤️🩸

To donate➡️: https://supportourstory.com/colored-river
THE HAUNTED LIVE STREAM EVENT (FRIDAY THE 13TH) 🔥
Tue. January 10, 10:00 PM EST
Hi Colored River Family!


There's only 4 DAYS UNTIL OUR LIVE STREAM EVENT!! 🚨🚨🚨🚨

This Friday the 13th at 5pm PST/8pm EST we've got Executive Producer Marcus J. McGill of TERRIFIER 2 and director Daniel Lugo fresh off the set of Liam Neeson's next movie (Thug) coming to talk about the Colored River project.

I'll also be there to talk about the inspiration behind the psycho-horror and to debut the new trailer!

Y'all do not want to miss out! 🔥

To RSVP ➡️: https://fb.me/e/3fYk1cwb6


You're Invited (And You Don't Want to Miss This!)
Mon. January 9, 9:39 PM EST
Thank you to everyone who has donated so far! We are almost to 30% of our goal for fundraising which is close to $5,000 raised!!

Hi Colored River Family!

I'm sending you a special invitation to an amazing livestream event our team will be hosting this Friday the 13th at 5pm PST/8PM EST!

I'll be there along w/ phenomenal producers Marcus J. McGill of TERRIFIER 2, Nancy Scanlon, Kimberly Skyrme, and our amazing co-director Daniel Lugo FRESH off a set with the legend himself Liam Neeson!!

We'll be showing a new trailer, chatting about the inspo behind the film, and talking TERRIFIER 2 and more….!

You won't want to miss this!! Stay tuned for more. 🔥👻

https://www.supportourstory.com/colored-river
Wooohooo! We're only $420 away from our goal!
Thu. January 5, 9:33 PM EST
Hey Y'all!

Just a quick challenge update:

With less than 6 hours to go we're only $420 away from our goal! 🎉👏🤩

Thank you for your donations and please continue to share.

https://supportourstory.com/colored-river





With So Much Gratitude!
Olivia
LESS THAN 24 HOURS LEFT! ⏰🤯
Thu. January 5, 4:31 PM EST
WE'VE GOT LESS THAN 24 HOURS LEFT TO RAISE $1,000 FOR THE MATCHING GIFT CHALLENGE!!
Colored River needs your help to reach $1,000 by 11:59 pm PST.

Every $1 donation helps and a share with your friends:


To donate: https://supportourstory.com/colored-river


🚨WE NEED YOUR HELP: MATCHING GIFT DONOR CHALLENGE 🚨
Thu. January 5, 12:07 AM EST
Hello Colored River Family! 🤩

We've got a major challenge that we need your help with! We have an amazing donor who is willing to donate up to $1,000 in a matching gift donation!

What that means is for every $1 you donate = $1 our donor will donate! DOUBLE THE IMPACT.

https://supportourstory.com/colored-river

The only catch: We only have a little over 24 HOURS to make it happen! 🤯🤯🤯

Please consider throwing in an extra $1 if you have it and share with your network!

Indie filmmaking takes a village and we can't do it without you! Let's continue fighting for the mission of making women's voices heard in film!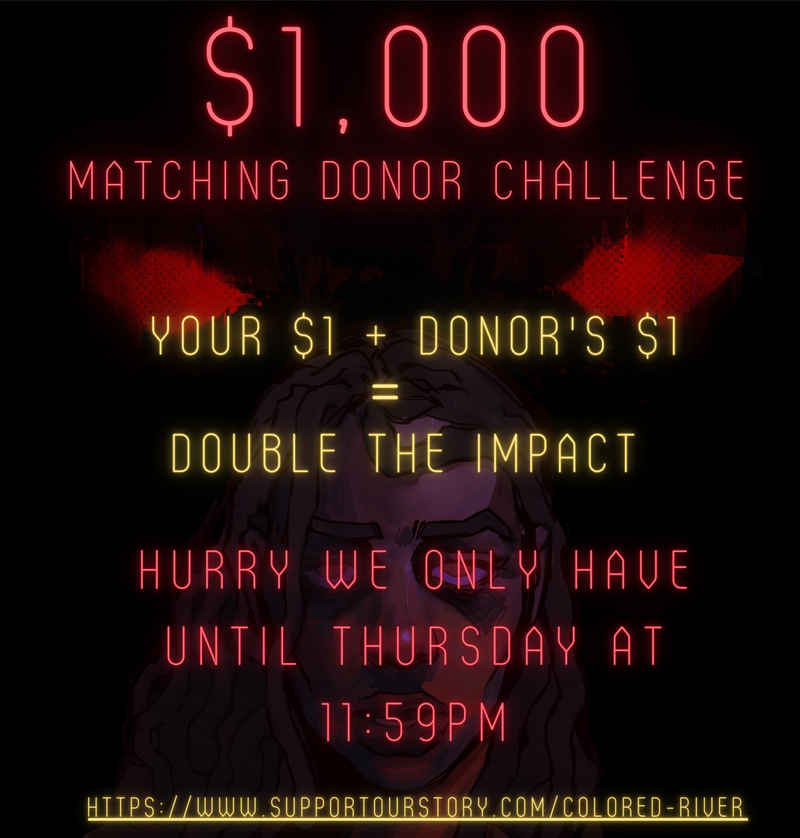 With Appreciation,
Olivia
Colored River (Writer, Co-Director)
WE'VE HIT A MILESTONE!
Wed. December 28, 3:29 PM EST
Wooohooo! We've hit a milestone! We're almost to the $2,500 mark! Thank you so much to everyone who has contributed for your support - you are such an important part of bringing this mission to life.

We are still a bit of a ways from our ultimate goal so please share with your network and anyone you think may be interested in supporting this campaign!

Happy Holidays Everyone!
Incentives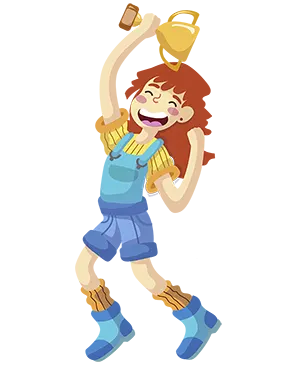 Social Media Shoutout
($20+)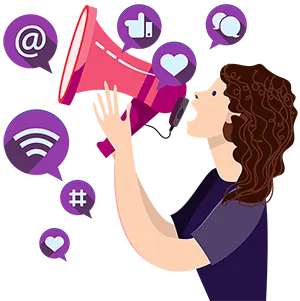 Receive a shareable graphic and a social media shoutout on our page for your contribution to Colored River.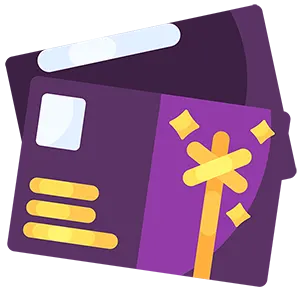 A personalized postcard from the cast and crew!
Limited Edition Colored River Pen
($30+)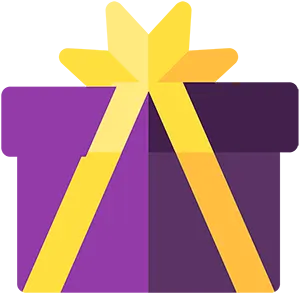 Our limited edition collectible colored river pens with special artwork from graphic artists Nate Massega.
A Special On Screen Thank You!
($100+)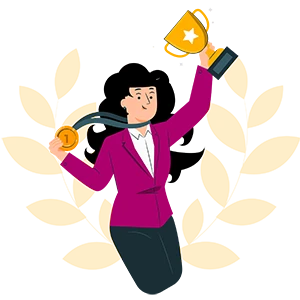 With this donation level, join the cast and crew on screen with credit as a special contributor!
Red Carpet Invitation
($250+)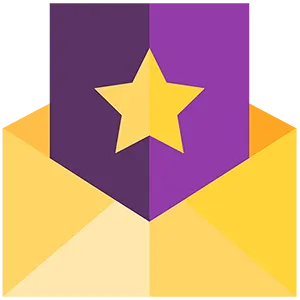 Receive a special invitation to our red carpet premiere!
Exclusive Access to Colored River Table Read
($500+)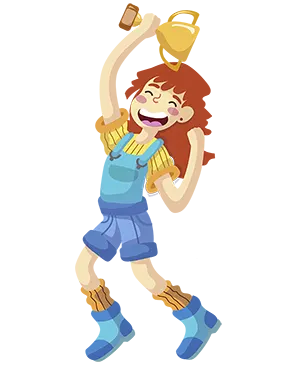 We're giving 5 special donors an invitation to join the cast and crew for an intimate event where we bring the script to life!
Executive Producer Credit
($1000+)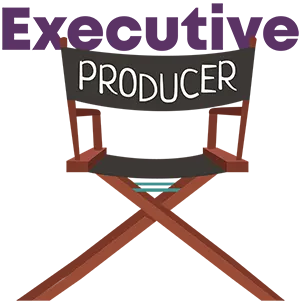 You'll be named as an Executive Producer on the film! You'll get special on-screen credit, an invitation to the premiere, and a meet with the cast.


Thank you for reading. Thank you for your support. Thank you for caring.
Thank You!