CHICANA LEGEND - SheAtl 2023 Theater Festival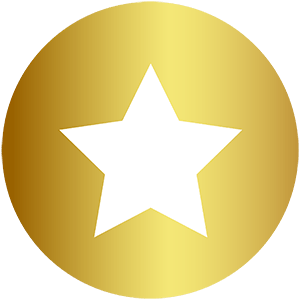 This campaign has ended. It raised $10,000, reaching its minimum goal.
"Myths are lessons told by others...Legends tell their own stories." - Alexis Elisa Macedo
CHICANA LEGEND - SheAtl 2023 Theater Festival
Stage
"CHICANA LEGEND" is receiving its full-length world premiere at SheATL Arts' 2023 Summer Theater Festival!
Support the next big step in this piece's journey!
Synopsis
Young Lulu embarks on an epic, video game coming-of-age adventure to become "a Chicana Legend" - the ultimate inspiration to her community. Lulu must make good choices, combat small-town chisme and defend her family's reputation, all with the weight of the community on her shoulders. Just as Abuela warned her…one little mistake, it's GAME OVER. Will Lulu rise to the challenges of each level or become a Chicana Myth? Press Start to find out!
Awards and praise for "CHICANA LEGEND."
2023 National Playwright's Conference Semi-Finalist
2023 -2024 Fresh Ink Theater's Season Finalist
"endearing and powerful, funny and poignant, loving and scathing. An essential read, an essential experience, an essential story."
"Alexis Elisa Macedo delights and devastates in this essential and resonant story, and her blending of video games and electric storytelling has me coming back for another play-through."
Funding
As a creative team with experience in self-producing, we're taking every measure to ensure that our ask is specific and essential to this piece's success. Your donation will be allocated towards props, costumes, and stipends for the performers that adequately compensate them for their time and talents and for our non-ATL-based creative team members, such as our Playwright, Director, and Stage Manager to travel and partake in in-person rehearsals, and feedback from the invited panel of industry professionals who will be instrumental to our team as emerging artists. 
Additional Information
In previous, shorter versions of this piece: 
National Theatre Institute (20-min workshop performance '22)
Fresno to Seattle Mini-Rogue Festival (Two, 40-min Fringe performances '22 Sold Out Run!)
Design and scenic elements were limited by the time, space, and resources allowed to perform the piece at its fullest potential. Storytelling elements were achieved with "let's pull from our closets" resourceful efforts by the cast and creative team. This opportunity with SheATL Arts allows us to dream bigger within a larger theater, longer performance slots, and cross-country access to audiences via streamed performances post the festival.
The Nitty-Gritty
Our biggest challenge is raising funds needed to avoid having our collaborators pay out of pocket to participate or not being able to provide for our show's production needs. Any amount makes a huge difference and is an investment towards:
Chicano Theater
An emerging Chicana Playwright
Female-led theater
All-Latine cast
All BIPOC creative team
And the future success of this piece!
If you're unable to donate but would like to show your support, we would appreciate:
Texting our donation link to 5 people in your community
Sharing our campaign on social media and tagging @ChicanaLegend on Instagram
Thank you so much for listening, and we hope you'll show your support!
Alexis Elisa Macedo
Playwright, Producer
Alexis Elisa Macedo (she/her)  is a versatile Chicana performer and produced and published playwright. She's a National Theater Institute ('20 & '22) and Fresno State Alum ('21). Macedo is currently a Lime Arts Production's Line Producer, a Latinx Steering Committee Member and a teaching artist for NTI and Teatro ECAS. Her original works include I Don't Speak Spanish (Julia de Burgos Cultural Center, SOL Fest 2020), Hombres Verdaderos (Top 12 semi-finalists, Concord Theatrical's 46th Annual Samuel French OOB Short Play Festival, Lime Arts Productions' TBTF) Red Hood(ie) (Lime Arts Productions TBTF, published by Next Stage Press) and, CHICANA LEGEND (The Fools Collaborative, SheATL Arts). You can find Macedo's originals on New Play Exchange, Youtube, and her website www.alexiselisamacedo.com. 
Autumn Angelettie
Director
Autumn Angelettie (she/her) is a theatrical director from Greater Philadelphia, based in New York City. As an abolitionist, feminist theatremaker, and organizer, Autumn seeks to create work whose function is to ameliorate our world, liberate composed of members of the global majority, and develop new works grounded in joy, play, and hope. Currently, she is a member of the 2023-2023 Roundabout Directors Group and the Moxie Arts NY 2023 Incubator. As an Afro-Latina artist, Aumtumn is thrilled to direct the world premiere of CHICANA LEGEND. 
María Amenábar Farias
Creative Producer
María Amenábar Farias is a Guatemalan artist with an MFA in Directing from Illinois State University. Her work focuses on theatre for social change, using her directing craft to create provocative pieces that encourage conversation and change in society, specifically in the context of racial equality, cultural diversity, and women's rights. María is also very interested in conducting research on identity-conscious casting practices and their role in theatrical storytelling. Previous titles she has directed include Paula Vogel's "How I Learned to Drive", Naomi Iizuka's "Good Kids", and Jackie Sibblies Drury's "Fairview", among others. Follow her professional endeavors on Instagram @mariadirects.
Esther Banegas Gatica
Creative Producer
Esther Banegas Gatica is a Honduran bilingual playwright, actress, director, and translator. She's a graduate of Teatro Prometeo from Miami Dade College. She also obtained a BFA from Oral Roberts University in Tulsa, Oklahoma. She's taught and performed with/at: Miami Hispanic International Theatre Festival, Syracuse Stage, the Gluck Foundation, and Fort Worth Fringe. Esther is a recent graduate from the University of California, Riverside, with an MFA in writing for the performing arts. She is a Line Producer for Lime Arts productions and part of Playground LA. Follow her work @esteyg
Anjali Ramakrishnan
Creative Producer
Anjali Ramakrishnan is a recent Barnard College, Columbia University graduate with a BA in Sociology. She has worked on productions at Columbia University and the New York City area as a playwright, director, and production crew member. She loves Labradors, The Boston Red Sox, and The National Theater Institute for introducing her to Alexis Elisa Macedo and a wonderful cohort of artists. She is thrilled to be a Creative Producer on a show has loved since its inception. You can find her original plays on New Play Exchange.
Jocelyn Tamayo
Graphic Designer
Jocelyn is a versatile artist specializing in graphic design and costume design. With expertise in both fields, she has worked on notable productions such as Keely and Du (CSULA), ELACtricity (ELAC), Stiletto and Steel (Hollywood Fringe - Hudson Theater), and Born And Raised (CTG Community Story). She holds pivotal roles within the artistic community as the Social Media Manager and Lead Graphic Designer at KCACTF Region 8. Passionate about collaboration, Jocelyn embraces challenges and seeks to create impactful experiences with fellow artists. To keep up with Jocelyn's fellow endeavors, follow her IG @_Jlynn21
Dominic Grijalva
Projections Designer
Dominic Grijalva (He/Him) is a designer based in Washington Heights. His original projections for In the Heights, Les Misérables, The Phantom of the Opera, Newsies, and other titles have been featured in productions across the country and in Europe. Past collaborators include Billy Porter, Lin-Manuel Miranda, the Grace Kelly Foundation, and Shoshana Bean. Dominic serves as Graphic Designer for Broadway Cares/Equity Fights AIDS. dominicgrijalva.com
Marlen Marive Martinez
Legal Coordinator
Marlen Marive Martinez (she/ her) is a Los Angeles-born Latina attending the University of West Los Angeles School of Law. Marlen has a Bachelor's degree in English Literature and is entering her third year of law school. She will earn her Juris Doctorate in May 2024. Marlen aspires to provide representation for all underserved communities while upholding her Cuban- Salvadorian roots. Her main goal is to diversify the pool of attorneys within the U.S. to ensure justice and legal counsel are equally available to minority groups. Working with artists who creatively promote diversification allows for social evolution that Marlen hopes will continue and grow. 
Cadence Nabors
Stage Manager
Cadence Nabors is excited to make their professional debut as the stage manager for CHICANA LEGEND! In the past, Cadence has worked on Hearing Voices: Devised Works with Dooley's Player, Our Town with Theater Emory, and The Lightning Thief: the Musical with Ad Hoc. They have recently graduated from Emory University with a BA in Film and Media Management and look forward to growing into both the theater and film industries. 
Mi gente...you made this happen!
Sat. July 1, 10:15 PM EDT
"From the bottom of my heart…Thank you thank you thank you for supporting CHICANA LEGEND. Not only did you help us reach our $7,000 goal, but you pushed us toward our stretch goal of $10,000!!! These funds secure the success of this piece, compensating my wonderfully talented team and cast, and investing in community impact. Y'all made this dream come true!!! THANK YOU! I hope you continue to follow CHICANA LEGEND's journey & purchase tickets in person or join us via stream!
WE DID IT!
Wed. June 28, 2:59 PM EDT
WE DID IT! $7,000 goal reached with 3ish days left!!! Thank you, mi gente!!!
•
BUT WAIT!! There's still time to support & have your donation matched by the #MirandaFamilyFund!
& get some cool CHICANA LEGEND merch!!
•
https://www.supportourstory.com/chicana-legend-sheatl
•
Y'all…I'm just a little brown girl from Reedley, California…you're really making my dreams come true.
DONOR MATCHING CHALLENGE
Mon. June 26, 2:01 PM EDT
😆🎉 Matching Donor Challenge!!! The #MirandaFamilyFund will graciously match every contribution that comes in between NOW - June 30, dollar for dollar until we raise an additional $1,500.
•
We have until the end June 30th to unlock these additional funds. Please go to Support CHICANA LEGEND and make a contribution in ANY amount. Thank you to the Miranda Family & all out of wonderful supporters!!! 🥹💜
•
https://www.supportourstory.com/chicana-legend-sheatl
New Incentive Alert!!!
Thu. June 15, 10:29 AM EDT
The wonderful Josh Wilder has offered to teach a 3-day playwriting boot camp for $60 donations!
The Page Factory is a 3-day boot camp for playwrights or writers who are still working on getting pages out for that initial draft or the latest one. In these three sessions, we'll revisit what we know, discover what we don't slay the necessary dragons, and, most importantly, get the story out of our brains and onto the page. All levels are welcome!
Josh Wilder: Josh Wilder is a playwright and producer from Philadelphia. His work has been developed; commissioned; and produced at various regional theaters and festivals across the country, including The Fire This Time Festival, Classical Theatre of Harlem, New York Theatre Workshop, True Colors Theatre Company, The Kennedy Center, Oregon Shakespeare Festival, 2015 O'Neill National Playwrights Conference, PlayPenn, Company One, InterAct Theatre Company, and Yale Rep. Past awards include the Holland New Voices Award, The Lorraine Hansberry Award, The Rosa Parks Award, and The ASCAP Cole Porter Prize. Josh is a former Jerome Fellow and the first national recipient of the Jerome Many Voices Fellowship at The Playwrights' Center. He has been in residence at The Royal Court Theatre ; Sundance at UCross; and served as Co-Artistic Director at The Yale Cabaret for its 50th season and Co- Founder/Producer of the New Griots Black Arts Festival in The Twin Cities with Jamil Jude. Currently, he's stationed in Los Angeles leading the next generation of emerging writers at The Playwrights Workshop. MFA: Yale School of Drama. BFA: Carnegie Mellon.
Get it while it's hot; after 6/23, it'll be $125!
Incentives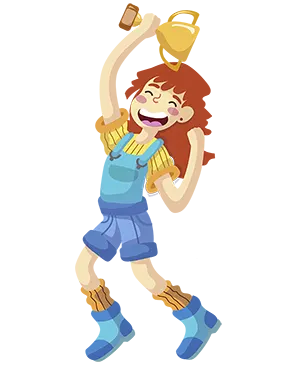 A-TIER | Social Media Shoutout!
($10+)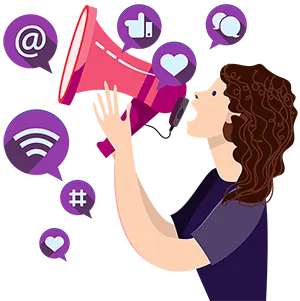 Get a fun and unique Social Media Shoutout on our @ChicanaLegend Instagram!
ICON | Limited Edition Sticker
($20+)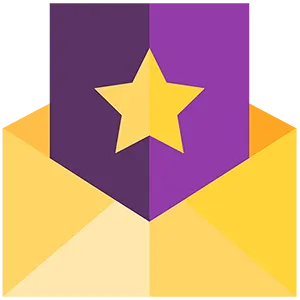 Receive 1 of our 3 limited edition CHICANA LEGEND Stickers!
REINA | StickerS and a Thank you!
($50+)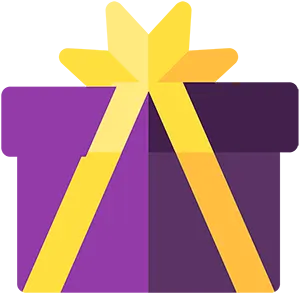 Receive ALL 3 of our limited edition CHICANA LEGEND stickers and a personal 'Thank you' from the playwright!
Playwright's Workshop | June 28, 29, & 30 @ 4-6pm
($60+)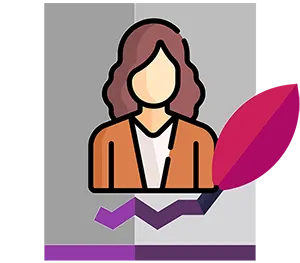 A Josh Wilder, 3-day boot camp for playwrights or writers who are still working on getting pages out for that initial draft or the latest one
HERO | Signed Poster!
($100+)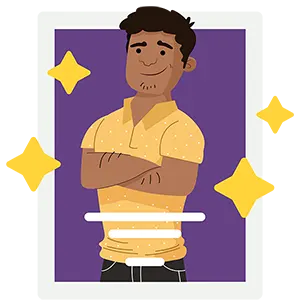 Autographed poster by the cast and creative team of Chicana Legend SheATL 2023!
FINAL BOSS | Your name in the program!
($500+)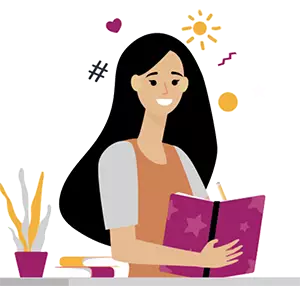 We'll thank you or your business in the program, send you a signed poster and a personal 'Thank you' note!
LEGEND | All the Swag and a Q&A
($1000+)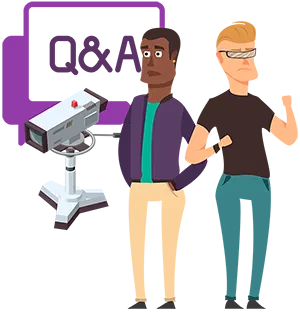 ALL the Chicana Legend swag (stickers, poster, program recognition) and a Q&A with the Creative Team!


Thank you for reading. Thank you for your support. Thank you for caring.
Thank You!