Thank You For Your Service: A Burn Pit Story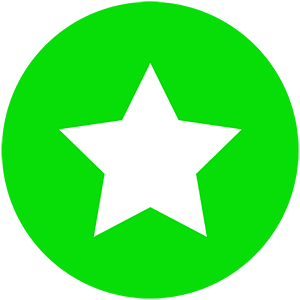 This campaign has ended. It raised $58,765, reaching its minimum goal.
Our mission is clear: to expose the grave injustice surrounding burn pits, advocate for the health and well-being of our veterans, and ignite a powerful call for change through the art of storytelling.
Thank You For Your Service: A Burn Pit Story
Film
"Thank You for Your Service: A Burn Pit Story" uncovers a little-known toxic exposure scandal affecting millions of veterans worldwide. Through shocking political exposé and gripping David vs. Goliath storytelling, we reveal the harrowing impact of burn pits, massive holes filled with hazardous waste and ignited by jet fuel, endangering military personnel and locals alike.
At the heart of the film is Rosie Torres, a determined protagonist seeking justice for her husband Captain Le Roy Torres, whose health deteriorated after burn pit exposure, leading to his termination as a Texas State Trooper. Rosie's relentless efforts form Burn Pits 360, a grassroots movement that gains momentum despite the Department of Veteran Affairs' denial of veterans' healthcare needs.
With support from a dedicated group of advocates like Susan Zeier, Danelle Robinson, and Tim Jensen, they begin to make headway in creating change and soon attract the support of John Feal and Jon Stewart, both renowned for their work with the James Zadroga 9/11 Health and Compensation Act of 2010. Together, they navigate the political swamp, facing unforeseen challenges and opposition while refusing to back down.
Their unwavering determination leads to a significant victory, but the battle is far from over as Rosie and Le Roy and the other advocates continue to educate and speak up for the veterans community. This powerful documentary captures the many sacrifices, losses, and victories, bringing to light the untold stories of those who fought for justice on behalf of our veterans and helped get the Sergeant First Class Heath Robinson Honoring our Promise to Address Comprehensive Toxics (PACT) Act passed in August of 2022.
Your support is crucial in completing "Thank You for Your Service: A Burn Pit Story." By contributing to our campaign, you will help us bring this film to its full potential, honoring our veterans and creating a lasting impact by bringing attention to the urgent needs of those who served and demanding the change they rightfully deserve.
We extend our deepest gratitude to every supporter. Your contribution and belief in this project will shed light on this critical issue, push for change, and ensure the sacrifices made by our veterans are never forgotten.
Joel M. Gonzales
Producer
Joel is the CEO and Founder of Untold Content Group, a member of the Producers Guild of America, and an award-winning filmmaker who has a passion for storytelling and a commitment to producing diverse, authentic, and culturally reflective content that can help make a significant impact on the world.
Joel started his career in the micro-budget film world but soon went on to develop and manage various high-profile film, television, and digital media projects. 
He has produced over 26 films in his career. Among his achievements is "Crave: The Fast Life," which garnered international acclaim, amassing 22 prestigious awards and becoming a top trending faith/Latino film on Amazon. 
Other projects include the HBO documentary "Juice Wrld: Into The Abyss," "Riding Faith" (Netflix), "Redeemed" (BET+ Original), "Blanco" (Amazon), and "My Brother's Keeper" (Amazon), earning a GMA Dove Award nomination. And, most recently, he co-produced the 2023 SXSW Narrative Spotlight Audience Award-winning film "The Long Game."

Beyond his creative endeavors, Joel is dedicated to promoting Latino Arts Advocacy as the President of Nosotros, the historic nonprofit founded by the legendary Ricardo Montalbán, and is active on various steering committees for the Producers Guild of America. 
Joel strives to remain at the forefront of industry developments and initiatives so he can continue to help shape the entertainment landscape and inspire others to celebrate their unique voices through the power of storytelling.
Hector Felix
Producer and Cinematographer
After years of honing his craft both behind the camera as Director/Director of Photography and in post-production as an editor, colorist, and visual effects specialist, Hector has been recruited by various music video production companies producing for high-level music labels such as Sony Music Latin, Universal Music, DEL Records, Rancho Humilde, JG Music, and Ultra, among others.
In 2023, he served as the co-creator and director of the groundbreaking six-part docuseries "Los Regionales" for Sony Music Latin and served as Director of Photography on the BET+ Original feature film "The Life of Me," starring Brian White and Danielle Nicolet.
Hector also serves as Head of Post-Production for Untold Content Group.
Sovanna Mam
Co-Producer and Filmmaker
Sovanna is an award-winning producer at the intersection of leading-edge extended reality technologies and transformative storytelling for television/film. He has produced "first-of-their-kind" extended reality activations for live television events such as Billboard Music Awards for ABC, The Passion Live for FOX, and Breeders Cup for NBC. In addition, he created and produced a television pilot which became the Investigation Discovery true crime show "The Coroner, I Speak for the Dead."
In addition to his involvement with the Burn Pits documentary, Sovanna is also serving as Executive Producer alongside three-time Academy Award nominee Mark Ruffalo and director Andreas Koefoed ("The Lost Leonardo") on a limited docuseries about the political corruption and coverups of the largest investigation in the United States of the sexual abuse scandals of the Catholic Church.
Sovanna is a Central Pennsylvania native and Shippensburg University Communications and Journalism Alumnus of the Year recipient for professional achievements in media and journalism.
Kevin Flounlacker
Co-Producer and Filmmaker
Kevin is a Central Pennsylvania-based filmmaker and small business owner. Kevin's approach to filmmaking is informed by his education and experience in journalism. Kevin spent the early parts of his career working for local television affiliates before opening his production company.
Beyond the Burn Pits documentary, Kevin spends his working time to help clients craft strong stories to connect with their audiences.
At home, Kevin lives with his wife, son, and two golden retrievers Bogey and Divot. 
Producer's Thank You!
Thu. September 14, 7:07 AM PDT
Hello Everyone! 
 
Joel Gonzales here, lead producer of this amazing documentary. I wanted to thank you all for your contribution and support. 
 
Now, although we did not make our initial goal, we did make and surpass the minimum to fund. But most importantly, we got the project noticed and recognized as an important story to continue to tell. 
 
Latest updates, we are in second round considerations for multiple grants. And your contributions have strengthened the foundation for us to be able to continue forward to wrap up a few final interviews and then take us right into post production - where it all comes together! 
I have to say that one of most gratifying things during this campaign was that many of you reached out after making a contribution to share either a story about yourself or a loved one being exposed to Burn Pits.  Reading those messages made it even more clear to me of the responsibility I/We have to properly tell  this story.  
 
Please, always feel free to reach out with any questions, concerns or suggestions. 
Once again, I thank you for your contributions, trust, and support. More updates to come soon! 
 
Stay strong and God Bless. 
 
Joel M. Gonzales
This Is It!
Fri. September 8, 3:44 PM PDT
Last day to be awesome!
We've come so far on this journey together, and today marks the final day of our crowdfunding campaign. We want to start by saying a heartfelt thank you to each and every one of you. Your unwavering support has been nothing short of inspiring.
As of now, we've raised over $58,000, which is a remarkable achievement. Your generosity has moved us closer to our $75,000 goal, and we believe that with one final push, we can make it happen.
Here's how you can help on this critical last day:
Make a final contribution, if you can: If you haven't contributed yet or can spare a little more, now is the time. Every dollar counts, and it brings us closer to our mission of raising awareness about burn pits and supporting our veterans.
 
Share our campaign: Spread the word one last time. Post the campaign link on your social media, text it to friends, or share it with your family. Your network can make a significant impact.
 
Encourage others: Reach out to a few friends personally and ask them to join us in this final push. Let them know that their support can be the difference-maker.
We know this is a lot to ask, especially on the last day, but we're truly in the home stretch, and your help could make all the difference. Remember, it's not just about reaching our goal; it's about making a powerful statement of support for our veterans.
Thank you for being incredible advocates and for standing with us on this important mission. Let's make this last day truly remarkable!
We Reached Our Minimum Goal!
Wed. September 6, 2:58 PM PDT
Help us get fully funded! While we've reached our minimum amount to disburse funds, we still need to reach our target goal before the campaign ends in two days.
None of this would be possible without your dedication and belief in our mission. Thank you for being an integral part of this journey. Your commitment and passion fuel our determination to bring "Thank You for Your Service: A Burn Pit Story" to the world.
Only 3 Days Left!
Tue. September 5, 12:25 PM PDT
We need a miracle.

And the miracle is you! Here we are. We only have three days left on our campaign.

As of today, we have raised over $40,000. That is simply AMAZING. We're blown away by the support. That being said, we must reach at least our minimum goal or we get none of it. That's right, we either reach that minimum goal or we get NOTHING.

Will you help us get there?

If you haven't made a financial contribution, please do so today; any amount makes a big difference.

If you already gave, please consider increasing the amount of your contribution by a few dollars. But only if you're able to. We're already very grateful for your contribution.

Also, please share our page with others. Ask a couple of your friends to make a contribution in any amount.

Thank you so much. We know that with your support we will get there! https://www.supportourstory.com/burnpitsmovie
What a nice rally!
Mon. August 28, 3:32 PM PDT
Happy Monday supporters!
Over the weekend we had a very nice rally and we passed $25,000 raised! We are grateful to each of you for supporting our mission of bringing awareness to Burn Pitts and how they affect our veterans.
Our goal is $75,000 which means we have some ways to go but we believe that with your support and people like you, we will get there!
If you can, please text the link to our campaign to three of your friends and ask them to contribute. Any amount makes a big difference.
Thank you for taking a stand and supporting our veterans and their fight.
$20,000 Raised for "Thank You for Your Service: A Burn Pit Story"
Wed. August 23, 7:14 PM PDT
We are thrilled to announce a major milestone in our crowdfunding campaign for "Thank You for Your Service: A Burn Pit Story"! Thanks to your incredible generosity and unwavering support, we have reached the $20,000 mark!
On August 22nd, advocates John Feal and Jon Stewart shared their support on social media. You can see their posts here:
Your contributions are making a significant impact on our mission to shed light on the critical issue of burn pits and their impact on our veterans' health. With each dollar raised, we are one step closer to bringing this important documentary to life, giving a voice to those who have been affected by these hazardous burn pits.
Your belief in our project and your commitment to making a difference have not only pushed us closer to our financial goal but have also provided us with the motivation to work even harder. We've been inspired by your stories, your dedication, and your enthusiasm for raising awareness about this urgent matter.
Once again, we want to express our deepest gratitude for your support. Every dollar contributed brings us closer to our goal. Let's keep the momentum going and work together to make this documentary a reality!
Over $10,000 Raised and 100 Incredible Supporters!
Sat. August 19, 2:55 PM PDT
We are thrilled to express our heartfelt gratitude to each and every one of you who has joined us on this incredible journey. Our combined efforts have led us to exceed the $10,000 fundraising milestone, and our family of supporters has now grown to over 100 strong! Your unwavering commitment to our cause is both inspiring and heartwarming.
But the journey doesn't end here – it's only just beginning. We're thrilled to share some incredibly exciting news with you!
On August 17th, we had the honor of being featured on the latest episode of "Gaslighting the Warfighter" podcast with host Tim Jensen joined by the inspiring Rosie and Captain Le Roy Torres alongside our remarkable Producer Joel M. Gonzales. In this episode, they delve deep into the heart of the burn pit issue, sharing firsthand experiences, insights, and emotions that drive this critical project. Tune in to gain an intimate understanding of the journey that Rosie and Captain Torres and the entire team have embarked upon. You can find the full episode here: https://americangrit.com/post/gaslighting-the-warfighter-ep-25-thank-you-for-service-a-burn-pits-story.
We're overjoyed to announce that 4DMedical is our first matching contributor, pledging to match donations up to $10,000! This means that every dollar 4DMedical employees contribute is now doubled!
With incredible momentum behind us, our next goal is to reach $20,000 this weekend. Your continued support and dedication are crucial in helping us achieve our next target!
"The Courier" Shares Our Campaign
Wed. August 16, 8:03 PM PDT
Susan Zeier, mother-in-law to Heath Robinson, the soldier the ground-breaking bill was names after - The SFC Heath Robinson Honoring Our PACT, speaks about her journey and shares about our campaign in her local Sandusky, Ohio newspaper. Read the full article here: https://thecourier.com/news/474922/pact-act-documentary-crowdfunds/
And we're off!
Mon. August 14, 9:22 AM PDT
Wow what an incredible first few days! The response has been nothing short of amazing, and we're excited to recap the highlights.
In the first four days of our campaign, we've already raised over $6,000! Your generous contributions have propelled us forward and demonstrated your unwavering support for bringing "Thank You for Your Service: A Burn Pit Story" to life.

On August 10th, we had the honor of being featured on the latest episode of "Veterans Central" podcast with host Tim Hauser. Our guests included Producer Joel M. Gonzales and Co-Producers Sovanna Mam and Kevin Flounlacker. Together, the team delved into the heart of our documentary and discussed the hardships and tribulations faced by advocates Rosie and Captain Le Roy Torres, founders of Burn Pits 360. The episode also highlighted the importance of resources for veterans in crisis and shared essential information for those seeking more assistance. We invite you to listen to the episode to gain deeper insights into the making of our documentary and the profound impact of this issue here: https://www.youtube.com/watch?v=EnSns3Im1e8.
Let's keep the momentum going and push towards our next milestone. Together, we can reach 10% of our first goal today!
If you're a veteran in crisis or concerned about one, the Veterans Crisis Line is a free, confidential resource that connects you to a real person specially trained to support Veterans. Dial 988 then press 1 or text 838255.
Incentives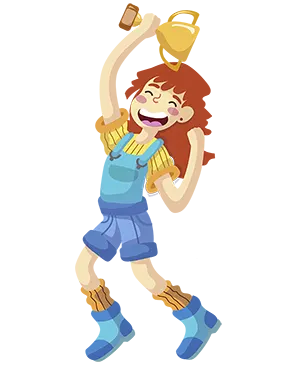 Early Early Bird Special: Social Media Shout-Out
($10+)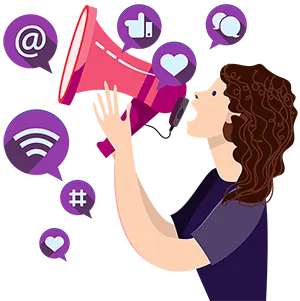 We welcome whatever you can contribute! Our social media accounts will post about your contribution, acknowledging your early support.
Early Bird Special: Social Media Shout-Out
($20+)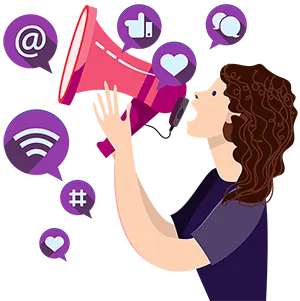 Our social media accounts will post about your contribution, acknowledging your early support.
Social Media Shout-Out
($25+)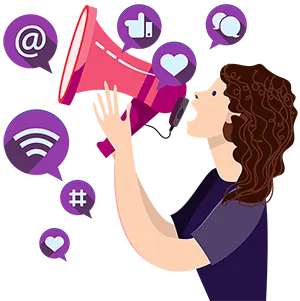 Our social media accounts will post about your contribution. Please note: For each incentive below, you'll also receive all the incentives above it.
"Thank You for Your Service"
($50+)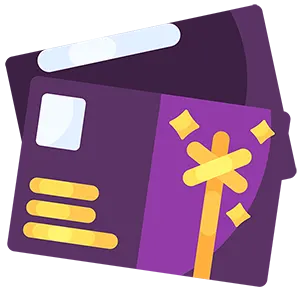 This contribution says you mean it when you say it! You'll receive a digital badge to share proudly with others and show your heartfelt support.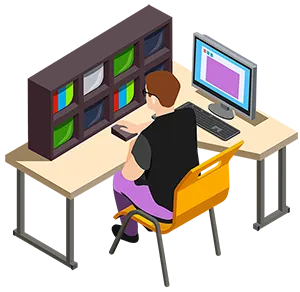 Join an exclusive virtual town hall with the central figures in passing the PACT Act: Rosie and Capt. Torres, John Feal, guest legislators, and more!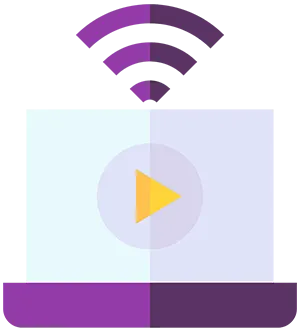 Be among the first to watch the completed film with an exclusive link to a one-time stream you can watch at the time of the Hollywood premiere.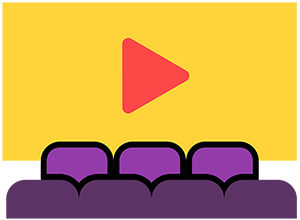 Memorialize a soldier in the film's post credits Note: You will be contacted to get your solider's name shortly after the campaign funds.
Hollywood Premiere
($300+)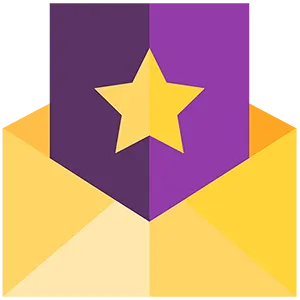 You're invited! Join us for the red-carpet premiere at the historic Ricardo Montalbán Theatre in the heart of Hollywood (travel/lodging excluded).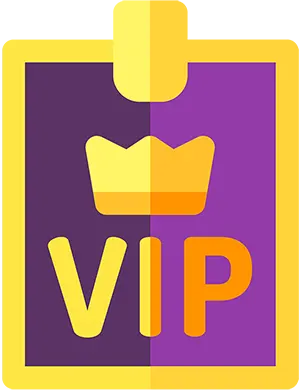 Your name will be listed in the film's "Special Thanks" credits, acknowledging your significant support.
Made Possible by You
($1000+)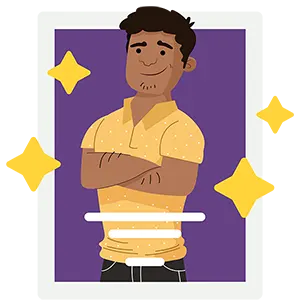 A community screening will be held with you or your organization/company's name listed as "Made Possible By" in honor of your generous contribution.
Associate Producer
($2500+)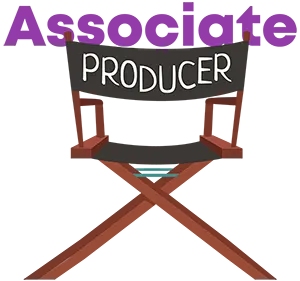 You believe in the power of storytelling to create change! Your name will be proudly listed in the film's "Associate Producer" credits.
Executive Producer
($10000+)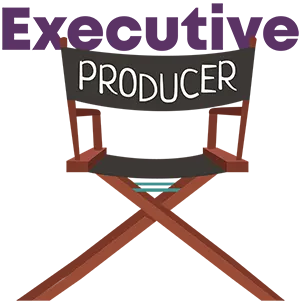 Earn the prestigious title of "Executive Producer" and have your name prominently showcased in the film's opening credits.
In Association With You
($15000+)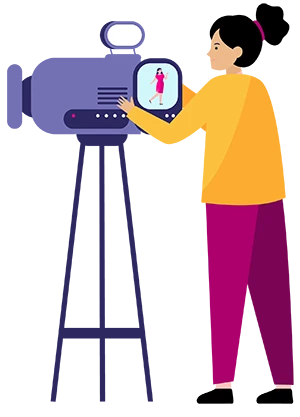 Showcase your organization/company's support by having your name listed in the film's opening "In Association With" credits.


Thank you for reading. Thank you for your support. Thank you for caring.
Thank You!