Autumn & Summer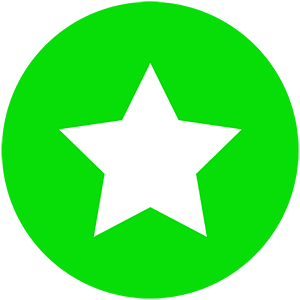 This campaign has ended. It raised $12,649, reaching its minimum goal.
FWIN advocates to challenge the stigma around women's issues such as abortion, miscarriage, sexuality, and women's rights.FWIN aims to foster a socially impactful cultural shift, where we celebrate the triumphs and experiences of the underrepresented
Autumn & Summer
Film
Logline

Two sisters (Puerto Rican, black, and Jewish) of different races follow their Latin grandmother to LA for a fresh start but struggle between societal expectations and their ravenous desire to be plain messy and beautifully imperfect in the face of unstable fathers and lovers.
Synopsis

Since they were pre-teens, Autumn and Summer started every day with naked yoga. The contrast in color of their bodies is usually emblematic of the sister's bond as a blended multi-racial family. Still, today it foreshadows the friction between them as Autumn is about to make a major life decision without consulting her sister for the first time.  

Autumn and Summer are a few months into their new lives together in LA, where they have had to depend on each other as usual. Autumn has begun her residency as a psychiatrist at UCLA. Summer is adjusting to her new misogynist, male boss and cutthroat coworkers, while simultaneously planning her wedding to her long-distance fiancé Wyatt.

When Summer discovers that Autumn took the morning off work to get an abortion, a seemingly irreparable rift opens between the sisters and their codependency is tested. Their relationship may survive, but not without a shake-up from heartthrob and jack of all trades Kyle, a hearty serving of Grandma Rosa's famous mofongo, and the unexpected aid of her kooky millennial roommate Shae, a self-taught abortion doula.
Funding

The funds raised from our campaign will be used towards creating our project. 
Additional Information
Autumn & Summer was born out of the curiosity of telling an authentic story that people will recognize within themselves no matter their background. Television & Films are currently either all white, all Black, or all Latino. Shows that take place in LA do not demonstrate cohesive multicultural communities. They are portrayed as being segregated. 
Onscreen depictions of African-American characters usually fall into the
trap of stereotypes and clichés.  Black women are portrayed as being either docile or hyper sexualized. Black men are consistently pushed away from opportunities, leaving them at the bottom of the barrel, when in reality they are unique and not a monolith. My goal as a creator-writer is to validate women of color as human - and show their complex nature. They deserve grace. Finally, traditions from various cultures circle around the enjoyment of food. That is something to be celebrated. 
The Nitty-Gritty
We have been building this story and world for over four years and in the midst of finalizing our script, Roe vs Wade was overturned. A few weeks into pre-production both WGA and SAG-AFTRA went on strike. Since the industry has come to a halt, it's our time to focus on building out our own indie productions that supply proper paying jobs while creating equitable moving content.
The importance of authentic stories about women's experiences with abortion and reproductive health services is critical now more than ever.
Our story converges LA's superpowers new and old to showcase the intersectionality of entertainment and emerging women's health, in a post-Roe v. Wade era providing intimate and intentional moments where the audience can feel these industries beyond knowledge and content.
 
All members at FWIN Productions stand in solidarity with the WGA and SAG-AFTRA in their fight for fair compensation and a healthier work environment.
Thank You

FWIN Thanks you so much for your time, support and care to help bring Autumn and Summer to life!
Ugenia Stokes
Actor/Writer/Director, Co-Founder of FWIN Productions
Ugenia Stokes (she/her) is a multi-talented educator, artist, actress and filmmaker who has worked in the entertainment industry for the last 15 years. She is made her directorial debut with the documentary short "FREE TO BE," an Official Selection of the 2021 Toronto Film Festival, Denton Black Film Festival "People's Choice Award" and Micheaux Film Festival "Best Documentary Short" which dives into the lives of four individuals from the LGBTQIA+ community and their push for social justice and racial equality. She has been successful at producing short films such as PUPPY LOVE (Snapchat Tribeca Film Festival) and feature films such as DOUBLE DOWN (Miami Film Festival).Ugenia attended Marymount Manhattan College in New York, where she obtained a B.A. in Acting and Costume Design with a minor in History. Through her art and community advocacy she aims to be at the forefront of a new equitable Hollywood that represents the perspectives of an increasingly diverse nation and world. Ugenia has styled and produced content and magazine covers for companies such as Forbes, Alberta Ferretti, Interview Magazine, and Hearst (Seventeen Magazine). Ugenia has produced film, TV, and commercial content in collaboration with companies such as Neuehouse, Sony, Amazon, LA Tech Week, AMP Beauty and has launched brands such as Hollywood Massive. 
Ugenia feels that it is her personal responsibility to relay the untold stories of African-American culture through narratives addressing black successes, triumphs, and struggles. Her goal is to bring a voice to a culture which is typically depicted in an unauthentic way in media.
She is also a strong advocate for women in film, both in front of and behind the camera.
Crystal Manich
Director/Producer/Story Editor
Crystal Manich (she/her) is thrilled to be a part of the directing, producing, writing, and development team at FWIN to tell meaningful stories for the screen. As a theatre veteran, she has directed over sixty-five stage productions in opera, plays, and musical theatre across the United States, Argentina, and Australia. Recent work during Covid-19 includes Mozart's Così fan tutte for Pittsburgh Opera with masks for streaming and filmed excerpts from well-known operas for streaming for Wolf Trap Opera. In 2021 Crystal will direct the world premiere opera The Copper Queen as a feature film for Arizona Opera. She was the Co-Founding Artistic Director of Opera Omnia; former Assistant Artistic Director with Cirque du Soleil's Quidam in Brazil; former Artistic Director of Mill City Summer Opera. Her first short film, L'Ivresse, explores opera in film and won the audience award at the 2018 Great Lakes International Shorts Festival. Crystal holds a BFA in Drama and a Master's in Arts Management from Carnegie Mellon University and currently makes her home in Puerto Rico.
Phillip N. Lambert, Jr.
Producer/Writer, Co-Founder of FWIN Productions
Phillip N. Lambert, Jr. (he/him) is a writer, interdisciplinary artist, producer, strategist, and musician, whose works are birthed from his lived experiences as a, queer, fat, Black boy born and raised on the South Side of Chicago. Earning a Bachelor of Science in Advertising from the University of Illinois Urbana-Champaign, a Master of Arts in Sociology from Roosevelt University, and currently pursuing a Doctorate in Community Psychology, he has wielded academia to hone his professional and creative toolkits and has over nine years of experience in partnership development and viral brand storytelling for such companies as Cup Noodles, Insomnia Cookies, Subway, and Crayola. With over 20 years of experience in using Performance as Prevention (PaP), his art practice and intersectional work around race, racial justice, health equity, and LGBTQIA+ identity has appeared in 2nd Floor Rear, Art AIDS America, Alphawood Gallery, The Art Institute of Chicago, Blavity, Black Cinema House, the Chicago Cultural Center, OpenTV (OTV), INTOMORE, Vh1, and the 2022 Outfest. 
Brandon Claybon
Producer
Brandon Claybon (he/him) is originally from Oakland, Tennessee, a small town 20 minutes outside of Memphis.  Brandon became a working model in multiple cities like Atlanta, Chicago, Dallas, and Los Angeles, and he then quickly transitioned into the career of acting. After just a few years after relocating permanently to Los Angeles, Brandon has booked over 30 national commercials for leading brands; done numerous roles on networks like CBS, ABC, Showtime and OWN; as well as served as a host and interviewer for BET.com, talking on camera with celebrities such as Gerard Butler, Djimon Hounsou, Kelsey Grammer, Queen Latifah, Samuel L. Jackson, and Halle Berry.  During the 2020 COVID-19 pandemic, Brandon created his own digital Youtube talk show, The Actors Break, which connects with Hollywood's most promising actors.  He has also flexed his producing muscle in several future projects ranging from scripted and docu-series.  In addition to his career pursuits, Brandon also makes time to give back to the community, especially through the support of various charitable causes.  
Daarina Marie
Executive Producer
Daarina Marie is an accomplished multiplatform creative and television producer with a passion for storytelling that jump started in 2007 when she produced her first pilot for Endemol USA. Originally from Chicago, she followed her dreams to Los Angeles, after earning her B.A. in Television Production and Directing from Columbia College Chicago, graduating with honors.
With over 15 years of experience in the industry, Daarina is now an Emmy-nominated producer, known for her exceptional work on various top-rated television shows such as America's Got Talent, The X-Factor and Legendary. She has also made significant contributions to projects for prominent networks and platforms including OWN, ABC, Facebook Watch, FOX, NBC, HBO Max, and Netflix, to name a few.
As a creative force, Daarina's accomplishments extend beyond traditional television, as she is the Creator and Executive Producer behind the award-winning digital series "Chronicles of a Dark Child In Hollywood."
Beyond her professional achievements, Daarina dedicates her free time to causes close to her heart. She is a fervent supporter of the Sickle Cell Disease Foundation of California, where she mentors and advocates for teenagers.
In her downtime, you can find Daarina indulging in her love for thrifting, appreciating unique finds and hidden treasures. With her vast experience and commitment to making a positive impact, Daarina Marie continues to be a trailblazer in the entertainment industry.
Amanda Murphy
Writer
Amanda Murphy (she/her) is a New York born and bred playwright, screenwriter, director, producer, comic, and actor. Amanda is committed to telling stories where women are free to be messy, funny, weak, strong, and essentially… human beings. After writing, directing, and producing her original comedy "Family Business" Off-Off Broadway, Amanda moved to Los Angeles to pursue her MFA in Writing for Screen and Television at the University of Southern California. Amanda has written and consulted on numerous comedic projects, and she plans to one day be the female Judd Apatow.
Tori Burnett
Producer
Tori Burnett (she/her) is a producer based out of Los Angeles, CA. She has over a decade of experience seeing shows from development to delivery. With her wide variety of experience, she brings a multitude of ideas. Tori has worked across multiple genres of television from talk to competition and house shows to documentary follow and everything in between. Tori has worked for networks such as Netflix, Hulu, Fox, E!, Bravo, TLC, and many more. Some of the most recent shows she has produced include Is It Cake?, Love Island, 90 Day Fiance, Hell's Kitchen, Catfish, Southern Charm and Crime Scene Kitchen. Tori has a love for people as well as creative and that shows through the cast she produces on screen.
Raja Salahuddin
Producer
Raja Salahuddin (he/his) is an Actor and Writer from Chicago, IL, who moved to Los Angeles in 2018, to get closer to the arts and expand her network. She has worked as a Production Assistant on JIMMY KIMMEL LIVE and THE MARLON SHOW, where she nurtured her passion for comedy and drama. She attended acting class with Caitlin Adams, focusing on sensory and improvisation. Through hard work and perseverance she became a Producer Assistant on IFCs SHERMAN SHOWCASE, and later for the HBOmax hit series SOUTH SIDE, where she also played the character Mariah. Raja is now a proud member of SAG-AFTRA.
Cecilia Mou
Associate Producer
Cecilia Mou (she/her) is a director/producer based in Los Angeles, and is currently a student at the University of Southern California pursuing a BFA in Film and Television Production. She's incredibly excited to bring stories of the underrepresented to life along with FWIN Productions and Planned Parenthood this year.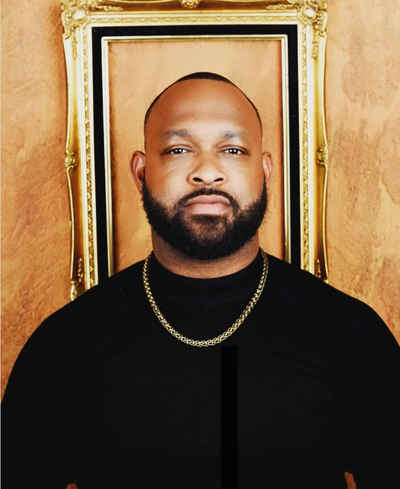 Dominique Scoggins
Producer
Dominique Scoggins (he/him) is a film and event producer for over 15 years. He has worked in production for shows on Facebook, BET, ABC and HBO. Dominique embraces strong, bold visionary ideas and creates narratives to match. Whether broadcast, streaming or digital, Dominique has a passion for specializing in authentic scripted and unscripted storytelling aiming to redefine the rules and create content that leaves a mark.
Maria "Two-Straps"
Intimacy coordinator
Maria "Two-Straps" (she/her) is a firm believer that we can all change the world by simply strengthening our intimacy, our relationships, and by having the difficult conversations together. She is a certified intimacy coordinator, sex educator, and soon-to-be sex therapist currently residing in sunny Los Angeles, CA. At the core of her work is an intersectional approach to bringing the "taboo" topics of life to the forefront and fiercely advocating for, not just safety on sets, but smoothness and accuracy. "
Michelle Kwong
Camera Director of Photography
Michelle Kwong (she/her) is a Chinese-American Los Angeles based cinematographer whose passion for visual imagery stemmed from her desire to convey, capture, and instill emotions that she previously couldn't do with words alone. She is passionate about telling stories that give a voice to underrepresented communities and strives to create art that showcases more diverse representation.
With a Bachelor of Fine Arts degree in cinematography from Emerson College, Michelle has shot a wide range of content that include two feature films and commercial and editorial content for clients such as Intel, Lego, Express, WSJ and Netflix. Her work has garnered accolades and screened in film festivals around the country.
Michelle is a proud member of the International Collective of Female Cinematographers (ICFC), Society of Camera Operators, and a graduate of the AFI Cinematography Intensive for Women. She hopes to continue growing as a director of photography and creative artist through collaboration.
Joe McGill
Sound Mixer
Joe McGill a Production Sound Mixer for film & television, in Southern California. I have expertise in all positions of audio recording, with 30 years of experience. The main ingredient to a successful career is never lose your passion for the art you are producing. Being a team player for FWin Productions is quite the honor. Belonging to a Team that stands for change is everything.
THANK YOU!!
Tue. September 12, 6:09 PM PDT
WE DID IT!!!!! Thank you all so much, because of your support and dedication we are thrilled to announce that we reached our minimum goal and will now begin productions on Autumn & Summer!
This project wouldn't exist without your continued support, we are committed to keeping those in our community up to date on every aspect of production. To keep up, please follow us on our social media pages where we will be posting frequently.
Thanks again, and so excited to get started on making Autumn & Summer a reality.
Ugenia
Almost There!!
Thu. September 7, 1:02 PM PDT
As of today, we have raised over 7,999.00. That is simply AMAZING. We're blown away by the support. That being said, we must reach at least our minimum goal of $10K or we get none of it. That's right, we either reach that minimum goal or we get NOTHING.

Will you help us get there? We have added some fun incentives!!

If you haven't made a financial contribution, please do so today; any amount makes a big difference.

If you already gave, please consider increasing the amount of your contribution by a few dollars. But only if you're able to. We're already very grateful for your contribution.

Also, please share our page with others. Ask a couple of your friends to make a contribution in any amount.

Thank you so much. We know that with your support we will get there!
https://www.supportourstory.com/autumn-summer
AUTUMN & SUMMER FILM BBQ FUNDRAISER!!
Tue. August 29, 11:27 AM PDT
Happy TUESDAY!!
We are beyond thankful for to everyone who made it out for our AUTUMN & SUMMER FILM BBQ FUNDRAISER! ☺️ It was wonderful to see some familiar faces (and some new ones). We hope you enjoyed the food, and each other's company! Thank you so much for your donation. Your generosity means everything to us and to the community we serve. Your donation has already made a huge impact. Please free to share our link for extra support!!
Look out for updates on our project AUTUMN & SUMMER at FWIIN!
Have an amazing week!✨
-FWIN TEAM
Moda Formalwear Bridal Shop
Wed. August 23, 12:45 PM PDT
Hey everyone! Because of all of your help, we've just locked in Moda Formalwear Bridal Shop in Studio City as a shooting location. Thank you so much for supporting Autumn & Summer. We're so close to today's goal of $6,000 by the end of the day, let's make it happen!!
THANK YOU SO MUCH!!!
Thu. August 17, 1:02 PM PDT
Thank you all so much for your shares, support and donations! We are almost to $4,000 because of YOU! That covers our expenses for our camera package. Thank you thank you thank you thank you!
Incentives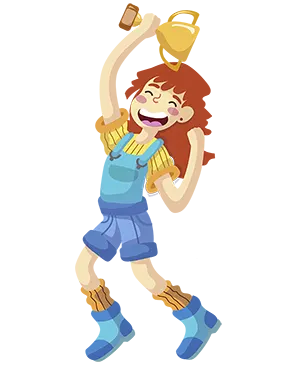 Autumn & Summer Script
($10+)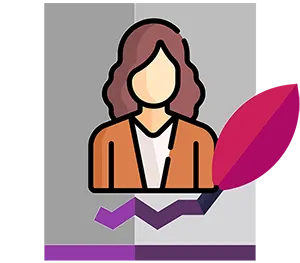 Hey Everyone, the next 25 people that donate $10+ will be getting AUTOGRAPHED SCRIPTS from the cast and crew!"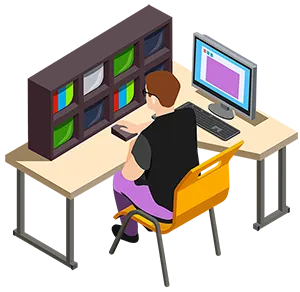 "Hey Everyone, the next ten people that donate $20+ will be getting on-set photos and a live call from the cast and crew on a shoot day!"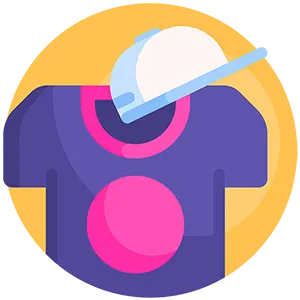 "Hi All, the next 20 people to donate $40+ will receive an official crew hat!"
Social Media Shout-out
($50+)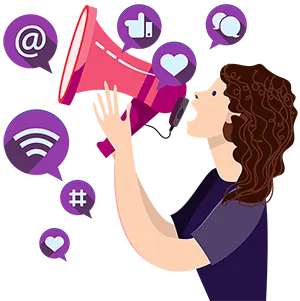 We will do a special social media post and shoutout across all platforms for your donation and support
Planned Parenthood Pin
($100+)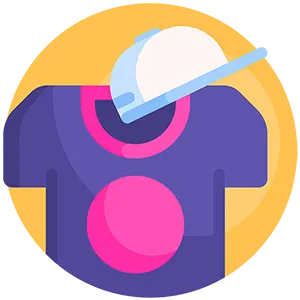 This Special Gold Plated Heavy Pin is Bans Off Our Bodies Lapel Pin with 1 double magnet backing, in poly bag & vinyl pouch. Sandy Gold
Signed Movie Poster from Cast & Crew
($200+)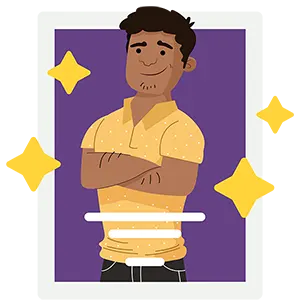 You got it a special movie poster signed from the cast and crew!!
Special Thanks in Film
($300+)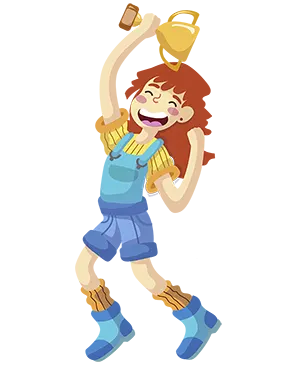 You or your company will receive a special thanks in the credits of the film
BEVERLY HILLS MANSION PRIVATE SCREENING
($300+)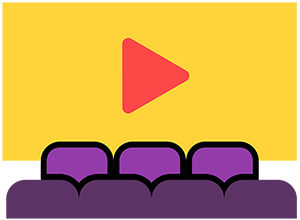 The next 2 people to make a contribution of at least $300 will be getting 2 tickets to a VIP screening of AUTUMN & SUMMER at a Beverly Hills MANISON
Advance Link to Final Film
($500+)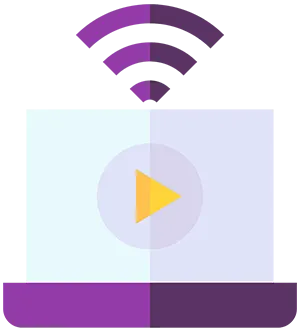 You will receive a special link for you to watch an advance access to the film before it is release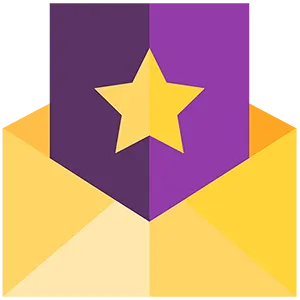 Invite and Tickets to the Los Angles Private Premiere/ Screening & Party
THE VIP TREATMENT
($2500+)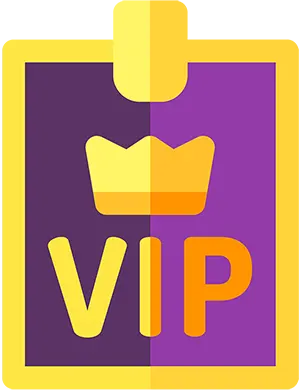 Invite and *VIP Tickets to the Los Angles Private Premiere/ Screening, Party & Private Dinner@ Special With Cast and Crew Walk The RED CARPET
Executive Producer Credit
($5000+)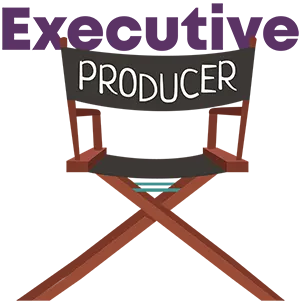 A Star Studded Package including all the incentives from above in addition to Executive Producer Credit & A Special Surprise


Thank you for reading. Thank you for your support. Thank you for caring.
Thank You!