Among Us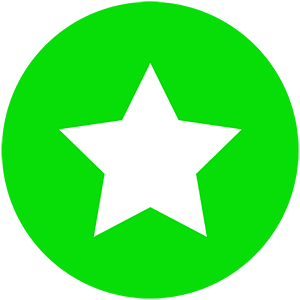 This campaign has ended. It raised $5,005, reaching its minimum goal.
Among Us' mission is to empower and celebrate diversity in storytelling in the action and fantasy genres
Among Us
Film
Logline
A forsaken guardian angel violates free will to save a woman from suicide. Now, cast upon Earth, he must battle both Heaven and Hell to keep the woman alive and to prevent an evil prophecy that will alter the course of Armageddon.
Synopsis
Have you ever experienced or witnessed a miracle? Have you ever wondered why bad things happen to good people? If you had the power to intervene with fate would you take it upon yourself to create an alternative resolution for someone's future?
Set in today's modern world, yet drawn from the gritty tone of Biblical
reference, Among Us crosses realms of the unseen world inhabited by guardian
angels and demons. These opposing entities fight daily battles in a war waged since the beginning of time.

The Among Us World reveals answers to miracles that we witness, both big
and small. The unexplained mysteries of Heaven's favorable outcome and the opposing, unprecedented evils from Hell, are explained through the eyes of Adrian, a fallen angel. A tragic hero familiar to us all, a fallen angel fulfilling a dark destiny who now walks among us.
Funding

From a personal near-death experience, Among Us was born. And to keep it living and breathing over the past 3 years has been a constant challenge. It has taken every piece of my heart and mind, and even questioned my belief system, to keep it alive. I thank God that my team has believed enough in the project to share their skills, time and energy to get to where we are now, without any financial compensation.
But to complete the story, to reach the standard it so richly deserves, a financial investment is vital. From procuring the best in VFX, to securing ongoing stunt talent, and everything in between (see below graphic), reaching the target goal would be incredible. And to reach beyond that, to the stretch goal, would be a dream come true. 
The whole cast and crew deserve this and the story of Among Us deserves this.
Additional Information
While at an intersection, my motorcycle was hit by a car traveling at 50 Mph.
My body and the bike flew into the air, in two different directions, yet my only sustained injury was a scratch on my ankle.

While the ambulance was on its way to the hospital, the first responder stated, 'You must have one hell of a guardian angel watching over you'.

It was at that moment that I knew I had a story to tell.
It's said that we all have a guardian angel watching over us, but what must they endure, and what sacrifices do they make, to protect us? 
The fantasy in Among Us stems from the unexplained and mysterious elements found in religion. Using biblical references and faith-based conjectures, Among Us draws out scenarios that pull the reality of drama from human interaction to create relatable storylines. Balancing on the tightrope of faith, where truth lingers on one side and wonder on the other, each step draws us closer to an imminent ending, that we all must face.
Among Us will examine the supernatural from a perspective never seen before. Addressing modern-day issues and events - from inner personal conflict to universal topics - that have rattled religious beliefs and branches of government. The question of what we do when we are placed under the pressures of belief, custom, law and duty is answered, based on a chain reaction of events. 
References, Influences and Style
Inspired by films like Back To The Future and the Butterfly Effect, we convey theoretical outcomes with definitive character portrayals, created by classically trained actors. 
Trained martial artists and stunt teams will execute action sequences, using a mixture of CGI and physical skill (300 and Ninja Assassin). We will see the darkness of the human condition (Walter White Breaking Bad), and the weight of a decision like Neo when deciding to take the red or blue pill; a choice that would take us into a spiraling, conflicting internal and external world of action (The Matrix). A world of characters that opens up to a relatable path of our own depth and desires, (Game of Thrones). A path that narrows our hearts and minds to reveal the secrets of our subconscious, only to be seen and altered by a tragic hero, like Dominique Cobb (Inception)
The Nitty-Gritty - Story Details and Future Episode Arcs
Adrian, a forsaken guardian angel, possesses a unique ability to stop evil before it occurs, crossing through the realms of not just Heaven and Hell, but also into the mortal world. 

We meet Adrian in the depths of Hell. He has committed the biggest of sins - the violation of free will, in order to save Cheryl, the human he protects, at a cost to his own life. 
In Hell, a dark Priestess finds his lifeless body and offers him a chance to return to the mortal world and back to Cheryl. But at what further cost? Forsaken by Heaven and given the gift of foretelling future events, Adrian wishes to rectify his wrongs and stop an evil plot that will change the course of the war between angels and demons, all while seeking answers about his former life as a human.
 
Adrian faces adversity from every realm. Characters lie in wait to kill him and in all 3 realms of Heaven, Hell and Earth, he deals with his inner conflict of helping humans in dire need. 
A dark vision lingers in his head and every action he commits draws him closer to fulfilling the dark prophecy of becoming the first Shadow Angel.

You'll see Adrian unlock the answers to real mysteries in the human realm, hidden in well-known wonders of the world. Adrian will intervene in the fate of a doomed commercial airliner and engage in battle with opposing forces during a mass school shooting.
 
In this series, we'll join Adrian as he offsets a chain of events altering the war between angels and demons, that threatens to lead to an untimely Apocalypse.

This is Among Us.
Thank You

Your support means more than words can convey. To know that you have invested not only your money but also your belief in this project - that you don't just understand it, but that you believe in it - is more than a creator can dream of. Through your contribution, you are helping to make Among Us a reality and for the story to be told. Thank you.
Brunson Delves
Writer, Director, Producer, Production supervisor, Lead Actor (Adrian)
https://www.brunsonkd.com/
As a passionate artist and creator, I seek to craft and deliver quality content using all the skills and talent I have developed over my years in the industry. As an actor, I continue to strive for excellence by continuous study, practice and execution with the professionalism that this art form deserves.

Among Us is a rite of passage for me. I am wrapped up in its story and its themes and messages are woven into my faith system, sensibilities and personal journey. 
J Pash
Cinematographer, BTS Videographer, Editor
https://www.passionnetpro.com/
I'm J Pash, founder of Passion Net Productions LLC.
My main role for the project is behind the camera, due to my experience of working with high-level clients and winning a film festival.
However, overall for the business I capture moments and make history whether it's film, photography, audio or design. Most of all my goal is to help others develop their craft so they can make a living out of their passion.
What made me want to team up with Brunson was his heart. I got to know him over time and I saw that he was a genuine creator, hard worker, and, best of all, an executor.
I choose to partner with like-minded people and when he asked if I could collaborate there was NO way I was going to say no!
Erica
Business Development Director
Www.KONN3CTS.com
It's truly an honor to be part of helping with Among Us. I was introduced to the project through an affiliate of the writing team for the event planning of the premiere. I immediately was drawn to the story behind Among Us and the conversations it starts when you watch the reel. 
I love when a product can live with the viewer and increase the viewpoints in everyday lives of the people who involve themselves with tuning into the series. Among Us will live for generations!
Hannah Day
Producer, Wardrobe
I remember the early days of talking to Brunson about Among Us and the story he wanted to tell and I knew straight away that I wanted to be part of it, in some shape or form.

Brunson's talent, his personal, emotional, physical and creative investments carry you along on this story's journey. Any help I can give to ensure Among Us is finished, I give without question.

I have a First class degree in Stage Management, Film and TV Production, and bring 16 years of Exec. Assistant experience/Event organisation to my role as Producer as well as fashion styling qualification and skills to the Wardrobe department.
Among Us: Official Trailer
Tue. September 27, 12:03 AM PDT
Final preparations - September 2022
Mon. September 26, 3:02 AM PDT
The Production - BTS shots and footage
Thu. September 15, 9:56 AM PDT
Some exciting BTS footage of our stunt talent, shot and edited by our BTS talent J Pash of https://www.passionnetpro.com/
Incentives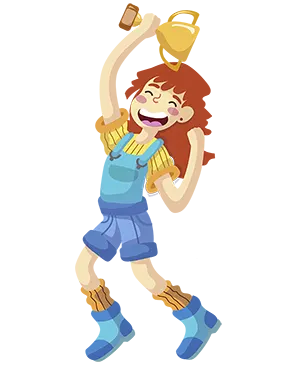 Social media shout-out
($20+)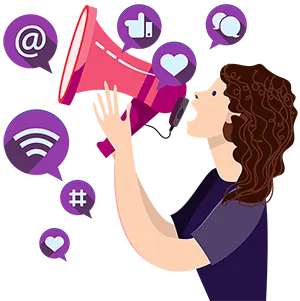 A link to finished pilot
($100+)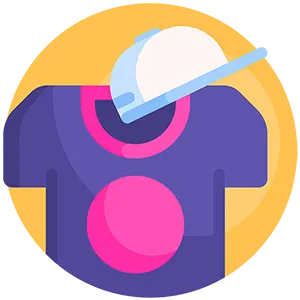 Includes, but not limited to: caps, t-shirts, pin badges, keyrings. Ts&Cs apply.
Cast message of your choice
($150+)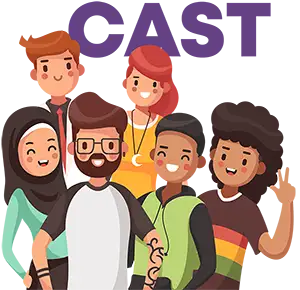 The Among Us cast can wish happy birthday, good luck or any other type of special message to your chosen person/s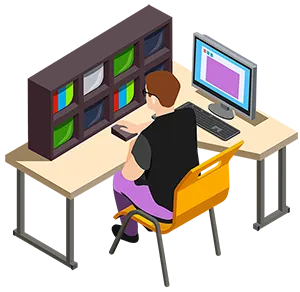 Access to Exclusive BTS content, interviews and autographs from cast members
Special Thanks video
($750+)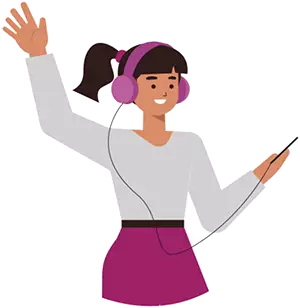 Special Thanks video customized with Brand or Donor's Name and listed on crowd fundraising page
Product placement
($1500+)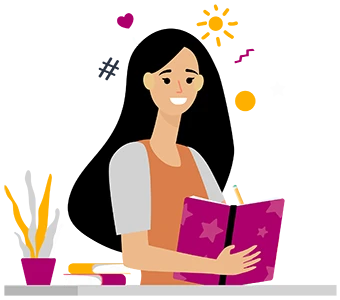 Opportunity for product placement or name/brand mention in a future episode that airs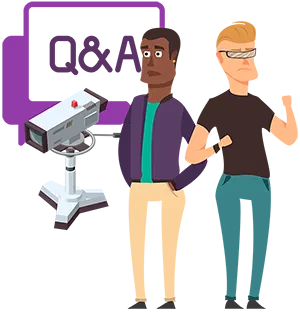 Q&A with Brunson Delves, Creator, Director and Lead Actor
Executive Producer credit
($5000+)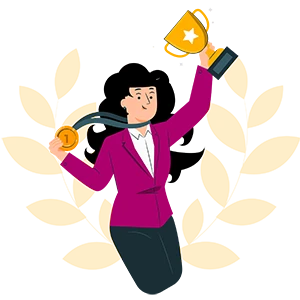 Tags in All Social Media Marketing
Spend a day "on set"
($6500+)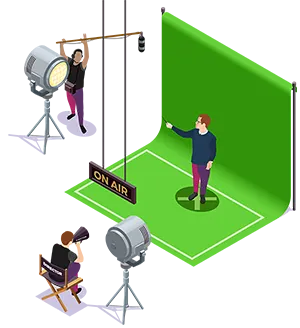 Flight, hotel and transportation meet and greet with the cast and dinner with the Director and Executive Producers (includes incentive for 1-2 people)
Production Credits #2
($10000+)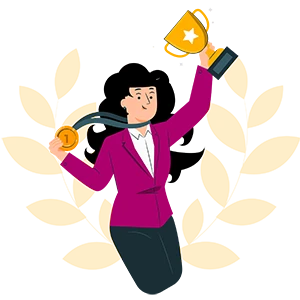 Name credits on pilot episode
Production Credits #3
($50000+)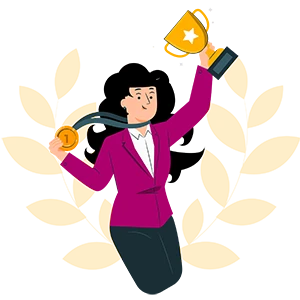 Thank you for reading. Thank you for your support. Thank you for caring.
Thank You!