Ai (Love)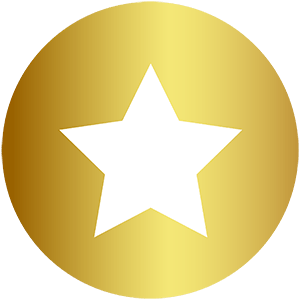 This campaign has ended. It raised $6,015, reaching its minimum goal.
In telling this unique and rare story of a Chinese-Latinx family, we want the Asian-Latinx communities to feel heard and seen by being represented as humans going through struggle and sacrifice.
Ai (Love)
Film
Major Update
Thank you so much to everyone who has supported and contributed so far! Although the campaign has ended, we still have our Venmo @aishortfilm if anyone wants to contribute still, but couldn't before. It would be much appreciated! 
Also, you can follow us @therealssteph and @aishortfilm on Instagram for updates and if you want to follow our journey! :) 
P.S. We are currently starting the process to apply to film festivals now!! 
Logline
Charlie wants to experience something new for herself. Xiomara wants to help in supporting the family. Popo just wants to help. Three women. Three different generations. Ai follows an intergenerational Chinese-Venezuelan family struggling to stay together when Charlie asks Xiomara if she can go abroad.
Synopsis

               Have you ever thought about what it means to bridge two cultures? 
Or what it takes to successfully do that?
Ai is, at its bare bones, a mother-daughter story that takes place during Chinese New Year and follows Charlie, a 20-year-old college student who wants nothing more than to finally do something for herself, and Xiomara, a 42-year-old mother of two who only wants to provide a roof over their heads and food on the table. This is a story about family, sacrifice, and understanding.  
At the beginning of the day, Charlie is excited to share the good news with Xiomara - she's been accepted into a study abroad program. But, when she asks whether she can go abroad, Xiomara struggles to grasp the idea of her leaving. However, Xiomara can't only think of Charlie. There is Lewis, Charlie's younger brother with Autism Spectrum Disorder (ASD), who has more pressing needs.
As Charlie and Xiomara reflect upon their lives beyond the home, they reminisce about the times they've been there for each other and discuss the question with Popo, Charlie's grandmother. As they talk, the two eventually come to understand each other's perspectives. 
Director's Statement
Ai takes a look at the way we support ourselves and our families. 
 
Growing up, I've always grappled with the idea of doing something for myself versus doing what was needed for my family at the time. My mom and I are very close, but also depend on each other a lot. But, a part of me always wondered could there be more out there? This is a question that my mom and I discuss a lot. And the fear and uncertainty with pursuing something unconventional and not secure always kicks in. 
Looking through Charlie's and Xiomara's eyes in Ai puts us through this story and hopefully encourages us to take that first step in stepping out of our comfort zones in becoming more independent and less afraid to pursue something for ourselves. 
Set as a mother-daughter story, Ai, tells the story of Xiomara and Charlie who must learn to understand each other despite their different upbringing to maintain what they have. Ai explores the nuances of how the parent-child dynamic shifts, evolves and occasionally inverts under different circumstances in a single-parent household. 
However, we have always seen mother-daughter stories told through a glamorized perspective from the child. We haven't seen a mother-daughter story that showed the parent's perspective at the same time. In Ai, I want to properly portray both perspectives so that there is no antagonist. I want to show a Chinese-Venezuelan single-parent household simply living life and trying to achieve their American dream. 
Stills from Tunnel of Stars (2019) & Colors (2018) 
you can check out the director's past work here: https://bit.ly/stephaniecen
As a filmmaker, I believe there is a big responsibility in what is portrayed and shown on screen. For that reason, I strive to tell stories that portray people realistically, responsibly, and as humanly possible. I believe in showing people in real life doing real things, simply living, and being human so that audience members can feel less alone when seeing someone face similar issues to themselves on screen. 
I want to champion unheard voices and stories, and Ai is one of them - a story of a single mother and her daughter as they navigate a seemingly simple issue when Charlie asks to go abroad. I hope that you can join me on this journey in getting this film made for the world to see. 
Thank you, 
Stephanie Cen (Writer-Director)
Why Now
This is a time when immigrant stories are being celebrated and embraced. However, there is still a lot of work to be done in order to get representation on screen. The Asian-Latino community is a community that hasn't been seen or heard, and what better time than now to tell one of their stories?
Funding

We understand that it is a difficult time for everyone, but if you could contribute $5, it helps a long way. The raised funds will go towards putting together a high quality production in terms of decorating a proper Asian family home, providing travel and meals for cast and crew, and equipment rentals. Supporting this project means to support our mission to share real stories about the communities we come from and portray them through a modern lens of the immigrant experience: one of many cultures, where the outward appearance of a person doesn't tell the full story of their upbringing. 
But, we need your help in reaching our campaign goal to cover production costs. 
Contributing even $5 helps!
Project Timeline
March 2022-May 2022

We will focus on gathering funds for the project through grants, crowdfunding, and personal financing in the upcoming months. 

May 2022-August 2022

We will focus on the production logistics: Location Scouting, Casting, Crewing, and Equipment Rental Houses

September 2022

We will shoot the film over four days at a single location. 

October 2022-February 2023

We will focus on post-production over a few months: editing, coloring, composing, and sound mixing/designing. 

March 2023-April 2024

We will focus on submitting to film festivals and distributing the film to targeted festivals that support AAPI & Latino stories.
The Nitty Gritty
Our greatest challenge is in achieving the highest quality of production possible. To do justice for this story, we want to tell it in the most creative and innovative way possible primarily through the art production and location of the film. We also have insurance and contingency plans in place in the case things like a location backing out or missing a crew member happen.
Regarding incentives, we want to provide personable and shareable items that are memorable and not just items that will be hidden in the closet. We will make sure they are delivered promptly with love and care! And finally, in the case that we are unable to reach the minimum fundraising goal, we will reassess the situation to make sure this film gets made. Despite these risks and challenges, we are determined to make this film!
Thank You
We can't thank you enough for taking the time to reach the end of this page! No matter how you decide to support this film, whether it's through a contribution or spreading the word, we appreciate the time and effort you take in doing so. Even so, we hope that you can follow this film's journey. 
Stephanie Cen
Producer, Writer, Director
Stephanie Cen is a writer, director, and editor from Brooklyn, NY. She graduated in May 2020 from NYU Tisch School of the Arts with a BFA in Film & Television. She has made several short films and is still exploring her style. She aims to champion unheard voices and tell empowering stories, which is why she is excited to finally make a film about the Asian-Latino community! Stephanie is currently freelancing as an editor and production coordinator. When she isn't working, she can be found streaming on Twitch, making a TikTok video, playing board games, trying the new restaurant, or watching TV. 
Julie Liu Chen
Producer
Julie is a producer and cinematographer based in New York and China. Currently an undergraduate student at Tisch School of the Arts, Julie has helped produce and DP multiple student films. Previously, in China, two of her short films that she produced have received awards at the Shanghai Student Film Festival for Best Picture - "The Other Side" and "With Him in Mind". Julie is passionate about helping minority filmmakers tell an authentic and genuine story to themselves and their culture and hopes to continue doing so in the future.
Jonah Liu
Producer
Jonah Liu is a filmmaker and creative based in New York City. He is currently a sophomore at NYU Tisch School of the Arts and has assisted in multiple student films and freelance productions. He has experience in multiple departments, anywhere from the production team to G&E swing. Although still exploring his own creative style and interests, he is passionate about stories highlighting AAPI culture, specifically Asian-American sub-culture.
Kenzo Le
Director of Photography
Kenzo Le is an Los Angeles-based cinematographer with a diverse visual skillset and commitment to creating intentional, meaningful work that fosters connection. Through his forte in magical realism, Kenzo's style is driven by purposeful lighting and color. His first feature film Morenita (post-production), a visual poetry experience that digs into the bridges of ancestry and immigrant lives, became a Sundance Documentary Fund Finalist in 2021. His other works have been featured & distributed in major platforms, including CryptTV, The Academy's A.Frame, Netflix-Sponsored LALIFF, Shorts TV, and BRON Studios for short films celebrating the POC experience. 
🔥A BIG ANNOUNCEMENT🔥
Tue. October 17, 6:23 PM EDT
Hiii everyone! Apologies for the radio silence as this year has been quite crazy! 
WE HAVE A BIG ANNOUNCEMENT TO MAKE!!
Ai (Love) is OFFICIALLY completed!! It's been a long journey, but it is finally fully finished and we will start the festival circuit process shortly or soon after holidays (as this requires gathering some funding first)! As the film won't be publicly released yet, for those who have unlocked the tier to see the full cut, we will be sending you the link soon! :)
I honestly can't thank YOU enough for contributing to this campaign last year as it helped alleviate production costs.
We also have some other updates in the works: 
There are 4 lovely posters that are being made and are almost done. We will be sending out an email to those who unlocked the poster tier so that you are able to choose a design for your signed copy! 
We made a short BTS video that's super fun to watch and will be on the director's YouTube page. Please follow us on IG @therealssteph and @aishortfilm if you haven't done so yet as we will be posting it there and will be easier access! 
But, if you're not on our Instagram pages, here is the link to the post with a brief 30-second snippet of Ai (Love): https://www.instagram.com/reel/CyhCXRdPGsx/?igshid=MzRlODBiNWFlZA==
Again, we cannot thank you enough for all your support and love for Ai (Love)! 
Stay tuned for more updates! 
Love, 
Ai (Love) Team 
A Belated Happy Lunar New Year
Tue. February 21, 3:39 PM EST
Hi All,
Apologies for the delayed update, but this will be a super brief update. The film is currently in the next stages of post-production: color grading, music scoring, and sound design! :)
We are currently working hard to work with collaborators to finish the rest of the film!
If anyone wants to see the rough cut or current progress, please feel free to reach out to me at stephaniecenfung@gmail.comand I can email you a special link + password!
Best,
Stephanie Cen
Director-Writer of Ai (Love)
BTS Updates!! 🥳🎉
Mon. November 7, 1:40 PM EST
Hi All!! 
Apologies for the LONG delay. I was busy working at the Urbanworld Film Festival, more info can be found at urbanworld.org. But, that is officially over, and I now have a moment to share updates on the film shoot. 
We shot Ai (Love) in September, and it was an AMAZING and FUN experience I must say! My DP, Kenzo Le, and I worked hard on evolving the story throughout the 4-day shoot and I am so excited to show you all some BTS shots by the talented photographer Huahan Zhang.  
Follow us on Instagram @therealssteph and @aishortfilm to see the photos more blown-up and for more BTS photos!! We'll be posting them shortly along with cast and crew highlights! 
Stay tuned as I begin the post-production process and start to put together the perks for fulfillment. Please note, some perks may be adjusted! 
I also cannot thank every single one of you for the immense support for this project. This could not have happened without YOU! 
With much love, 
Stephanie Cen 
Director of Ai (Love) 
2 Weeks Until the Shoot!! 🙌🏼
Wed. August 31, 2:16 PM EDT
Hi Everyone!
We're currently 2 weeks away from the shoot, which is both nerve-wracking and exciting! I wanted to share some more updates with y'all as we move closer and closer to the shoot date.
We've finally casted everyone in the film!! We're happy to introduce:
Christopher Yeung who will be playing Lewis
And my own Popo who will be playing Popo in the film!
In the meantime, we are still gathering props and equipment, figuring out where to get catering from, and finalizing some location agreement details.
As we get closer to the shoot, we will be posting more updates and more frequently on our Instagram page @aishortfilm. Stay safe and cool out there!
Best,
Ai (Love) Team
Some MAJOR Updates!! 🥂
Wed. July 13, 3:14 PM EDT
Hi Everyone!
I hope that you've been healthy, safe, and well wherever you currently are!
I know it has been a bit over 2 months since the campaign has ended. But, I assure you that there has been a LOT of work being done within these past two months. I am excited to finally be able to share some of these updates with you all!
First and foremost, the script is officially locked (no more rewrites or changes)! People who know me personally have seen me struggle with the constant rewrites and asking to read the new drafts. But, the script is locked! For those who have gotten the "Know the Process" perk, you will see the various rewrites of the script, so please stay tuned!
Second, I would like to introduce the production design team that will be helping transform the film location into a wonderful modest Asian-Latino household: Jada Richardson and Max Van.
Third, my team and I have finally secured the location that we will be shooting at! It is a humble home in Forrest Hills, NY waiting to be transformed!
And finally, the most exciting news of all, I have found the perfect person to play "Charlie", Keishla He! I saw Keishla, a fellow Chinese born in Puerto Rico, on TikTok, @keishlaheli, and immediately reached out. Luckily, she responded, and we have since met up in NYC.
Continuing on, we will looking out for the rest of the cast. If anyone has any leads, please feel free to reach out to us. We are currently looking for the following roles:
We're also looking into places for additional equipment rentals and catering. If anyone has any leads on this or know of anyone who would like to collaborate, please connect them with us as it would be much appreciated.
Again, I am super excited as I continue to make progress on getting this film ready to shoot in September and am so glad that I get to share these updates with you. Please feel free to follow the film's progress on Instagram @aishortfilm if you haven't already done so or drop me a message @therealssteph with any curious questions or if you want to just say hello!
I appreciate if you've read this email all the way to the end and again can't thank you enough for your support!
Until the next update -
Cheers,
Stephanie Cen
Director, Ai (Love)
We Made It!! 🥳
Tue. April 12, 12:35 PM EDT
Hi Everyone!!
I want to shout out EVERY SINGLE ONE OF YOU as I could not have made it here without each person's support! You are all amazing!! I am so ecstatic by the amount of support this project has and am so grateful to everyone for helping me reach my goal of $6,000.
I'll continue to post updates here, on Facebook, and on Instagram @therealssteph and @aishortfilm if anyone wants to follow along.
For now, I will be taking a short break before continuing to apply to grants for additional funding to cover the rest of the budget and continuing my search for an Asian-inspired family home, additional crew, and cast in the upcoming months!
Please stay tuned and thank you again for supporting me on this journey and believing in me to make this film come to life! ☺️
With much love,
Stephanie Cen
Only 4 Hours Left!!
Tue. April 12, 9:24 AM EDT
Hi Everyone!
Today is the LAST DAY of our crowdfunding campaign! There are only 4 hours left before it's over. I am so blown away by the amount of support this project has received.
We are currently only $685 away from reaching our goal to make this film!
Again, thank you so much for supporting the project and believing in me as the director to bring it to life!
With only 4 hours left, please tell your friends about the campaign and ask if they can contribute. Every contribution counts!
With much love,
Stephanie Cen
Two Days Left!!
Sat. April 9, 5:02 PM EDT
Happy Saturday Everyone!
We only have 2 days left on our campaign.
As of today, we have raised $4,144. That is simply AMAZING. We're blown away by the support. That being said, we are close to reaching our goal of $6,000.
Will you please help us get there?
Thank you to everyone who has contributed and to those who have already increased their contribution! For those who haven't, please consider increasing the amount of your contribution by a few dollars. But, only if you're able to. We're already very grateful for your contribution.
Also, please share our page with others. Ask at least 2 of your friends to make a contribution in any amount.
Thank you so much. We know that with your support we will get there!
Here is the link for easier reference: https://www.supportourstory.com/ai-love
Cheers,
Ai (Love) Team
It's the Last Week!
Tue. April 5, 9:11 PM EDT
Hi Everyone!
It's the last week of the campaign and there are only 6 days left! Thank you so much to everyone who has contributed already and to those who wished me happy birthday yesterday!
We're so close to reaching our next goal of $4,000, so please continue to share the campaign with your friends and family! Every contribution counts as we count down the days left!
Cheers,
Stephanie
We're Having a Supporter Rally Today!
Sun. March 27, 11:08 AM EDT
Hi Everyone!
I hope your weekend has been well. We're having a supporter rally today! We're currently at 43 supporters, but want to reach 75 by the end of today. Please share this campaign with your friends and family and help us reach our goal!
Here is the campaign link for easier access: https://bit.ly/aishort. And, I am adding a picture of me with my cousins to brighten up your day!
Cheers,
Ai (Love) Team
We're Making Progress!
Mon. March 21, 3:44 PM EDT
Hi Everyone! 
We've reached 12% of goal so far, thank you so much! We couldn't have done this without everyone's generous contributions! 
We're very close to reaching $1,000, so if you can share the campaign with your friends and family, that would be great! 
We also wanted to announce that we will be hosting a Zoom webinar to discuss the film more in-depth this Saturday, March 26, from 3-4:30PM. Please join if you would like to join to learn more about the project, ask any questions, and show your support. Hope to see some of you there! The Zoom ID can be found on the flyer, but for reference it is: 9739412135.
Thank you again for your support! 
Ai (Love) Team 
Incentives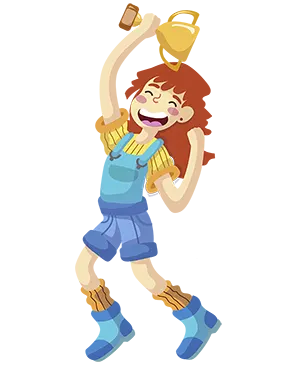 Social Media Shoutout
($10+)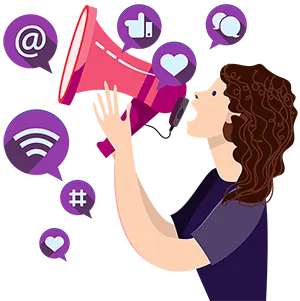 Get a special shout-out on social media!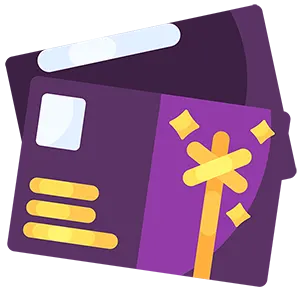 Get a digital personalized postcard with a film still with a letter from the director plus a digital signed poster!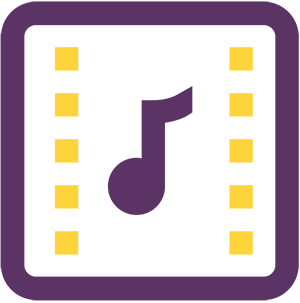 You'll get a playlist of songs created specifically for the film by amazing, talented Asian-Latino artists!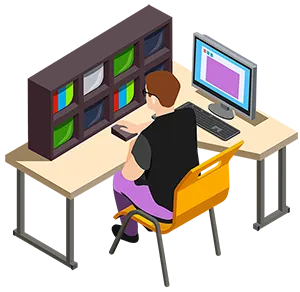 Get a digital filmmaking process pack that includes an annotated digital copy of the script, storyboards, the pitch deck, the moodboards, and more.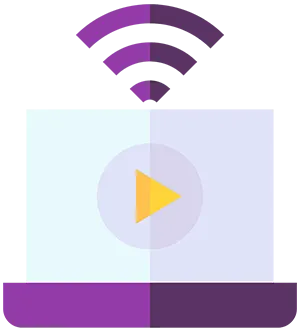 Get a digital link to the film when it's finally done and be one of the first people to view it in the comfort of your own home!
Personal Thank You
($100+)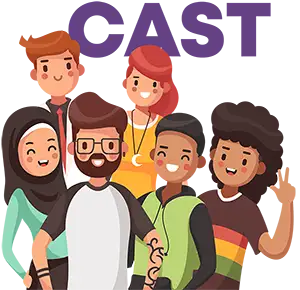 See your name in the special thanks credit at the end of the film and a personal thank you video with YOUR name in it from the cast and crew!
Behind the Scenes
($250+)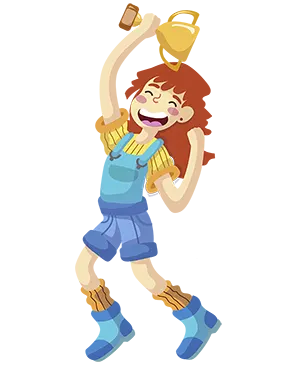 Get a BTS video of the film and see what happened during the shooting of the film!
Private Screening
($500+)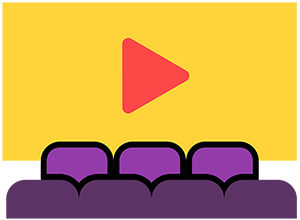 Get invited to a private screening with the cast and a Q+A with the writer/director!
Executive Producer
($1000+)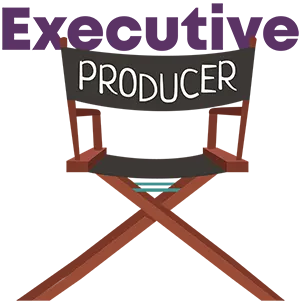 You are invited to a private tour of the set if you'd like to come. We'd also be happy to receive any suggestions over a Zoom call!


Thank you for reading. Thank you for your support. Thank you for caring.
Thank You!