A Wedding to Diego
By
Miracle Valenzuela Everett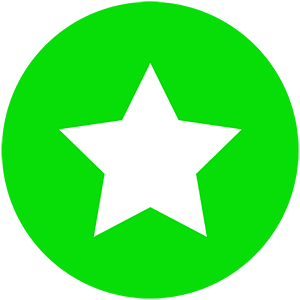 This campaign has ended. It raised $11,355, reaching its minimum goal.
To celebrate the complex lives and relationships of Latine non-binary and transgender folks.
A Wedding to Diego
Film
"A WEDDING TO DIEGO" is a queer romantic dramedy short film/proof of concept about Lena, a nonbinary writer, and Diego, a transmasculine painter. The Latine couple, engaged to marry, host opposing bachelorx celebrations which highlight their different personalities. The story puts a queer spin on classic wedding and bachelor(ette) films.
ACT ONE: The story follows Lena and Diego the night before their wedding. They host two different bachelorx parties. Lena attends a relaxed, sober party at their home, while Diego celebrates at a crowded nightclub. Diego drunkenly calls Lena and when his phone dies, Lena is left thinking that Diego no longer wants to get married. 
ACT TWO: Lena consults with their best friend, Nico, while Diego is taken home by his roommate, Gael. As Lena gets ready for bed, Diego calls to apologize for the miscommunication and attempts to convince Lena that he does want to get married. They attempt to smooth things over, but things are left feeling awkward. Will Lena and Diego get married and find their happily ever after?
In 2020 there were no transgender or non-binary characters depicted in any movie released by a major studio, for the fourth year in a row. That is zero characters across a total of almost 400 film releases between 2017 and 2020. 
As an Austrian, Mexican, Apache and Yaqui, nonbinary artist, I don't see much representation of characters similar to myself or my friends. My goal with creating movies, is to show transgender and nonbinary stories that are not centered around trauma and transition. "A Wedding to Diego" deals with topics such as addiction, sobriety, codependency, polyamory, friendship and family.
We are starting to see some a wider variety of representation in the media. This is the perfect time for audiences to invest in queer stories because folks are ready for these stories, they are desiring these stories.
We have a wonderful team of women, people of color, queer, transgender, and nonbinary folks. We are all interested in amplifying communities that are underrepresented. We believe in representation behind the camera, as well as on screen. Click on "The Team" tab above to learn more about us individually!
A Wedding to Diego takes place in a non-descript small town that is quite charming, like Stars Hallows from Gilmore Girls, occurring around 2019.
A Wedding to Diego is inspired visually and thematically by television and movies such as Insecure, Muriel's Wedding, Father of the Bride, Juno, Y Tu Mama Tambien, Euphoria, and Rough Night.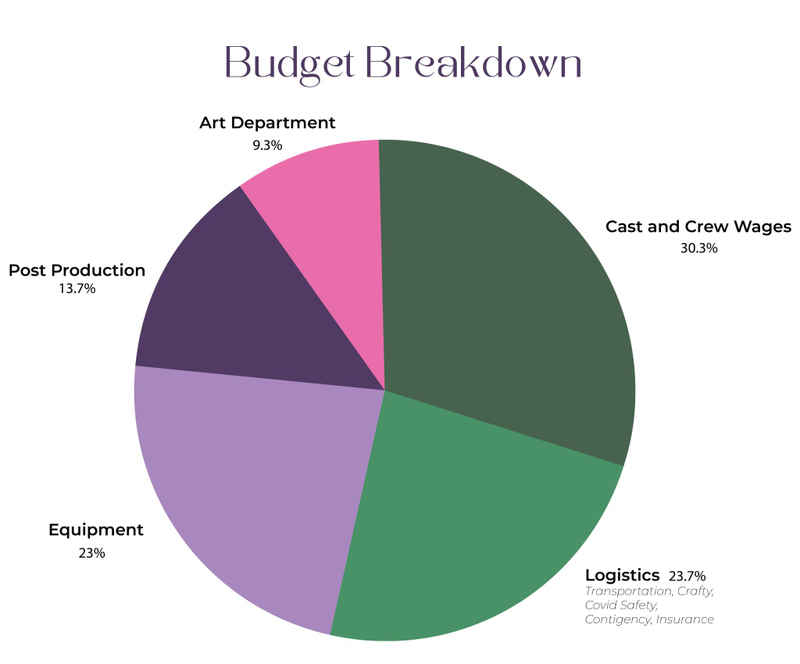 A WEDDING TO DIEGO was a quarter-finalist in the Los Angeles International Screenplay Awards 2022! 
We are raising $20,000, with a stretch goal of $30,000 to film our Proof of Concept. This will be a stand alone short, as well as assist in producing our feature by the same name. We are raising funds for pre-production (Locations, Actors, Camera), production (Costumes, Hair and Makeup, Transportation, Set Design, Props, Grip and Electric, Catering, Craft Services) and post-production (Editor, Colorist, Sound Designer, Composer, Festival Submissions). We will be filming in Portland, Oregon. 
With your support we can continue to make our goal a reality for making "A Wedding to Diego" a feature film and have it pitched to different studios and streaming services to get made with world wide distribution. 
Donate
You can donate by clicking the green "Support" button at the top of the page. AND/OR you can check out options to the left and receive an incentive with your donation.
Every dollar you donate will enter you into a raffle, where you can win a grand prize, which includes wonderful donated items including makeup from Prados Beauty, movie and popcorn vouchers from Hollywood Theater in Portland, Oregon, drag show tickets to OASIS in San Francisco, and Hamburger Mary's in West Hollywood, California, and a photoshoot with Allison Barr in Portland, Oregon. Grand prize is worth $700!!!
Social Media
Instagram: https://www.instagram.com/aweddingtodiego/
Facebook: https://www.facebook.com/aweddingtodiego
Share the Campaign
You can also help by sharing about our project, here is a template of what you could send:
"Help nonbinary filmmaker @miracletheartist create their queer romantic dramedy "A Wedding to Diego": Lena, a nonbinary writer, and Diego, a transmasculine painter. The Latine couple, engaged to marry, host opposing bachelorx celebrations which highlight their different personalities. (www.supportourstory.com/a-wedding-to-diego)"
Lastly, with your support we will be a part of normalizing and celebrating transgender and nonbinary leads, and show the industry we are ready to have well rounded representation on screen, in genres such as romantic dramedies.
We are so grateful that you are joining our crew on the journey of bringing "A Wedding to Diego" to screen! 
Any amount of donation helps us. Every person you share our campaign with helps us grow a larger audience.
Thank you for supporting us all in reaching the next levels in our dreams and careers in the industry!
Miracle valenzuela Everett
Writer, Director Producer
Miracle Valenzuela Everett (they/them) is a Mexican, Austrian, Apache and Yaqui filmmaker. They grew up in Los Angeles, lived in San Francisco for 8 years and have been in Portland, Oregon for the last year.
Miracle is a writer, director and producer and completed their first short film "Chamomile Blue" in 2020, which was an exploration into the joy of transgender romantic love. Miracle participated in the Pathways PA Program, Bay Area Video Coalition Television Writing Program and Reel Stories Directing Course. Miracle has worked on an Amazon Studio feature, a CBS pilot, and three independent feature films. Their script for "A Wedding to Diego" was a quarter-finalist at the Los Angeles International Screenplay Awards 2022.
Julie Nhem
Director of Photography
Julie (she/her) grew up in Bend, Oregon and has been taking photos since childhood. She started working full time as a portrait and event photographer in 2011 which led to her first experience being on a narrative film set in 2017. Being on set for the first time was so inspirational, that she enrolled at PSU in their film program and started taking classes the following year. During her first year at PSU she had the fortune of being the Camera PA on the feature film PIG and has been working in the camera department on a variety of sets since then. Julie is excited to join Miracle and the rest of the creative team on A Wedding To Diego!
Maria Moreno
Producer, Assistant Director
Maria Moreno (she/her) is a Venezuelan filmmaker working between Miami, FL & Portland, OR. Her work explores themes of existentialism & belonging, particularly within marginalized communities, while focusing on the lightness that can be found in every day life. She is currently working as a freelance assistant director & producer on projects for clients such as Artist Repertory Theater, Sleater Kinney, & the Portland Bureau of Transportation. She also works as an instructor for the nonprofit organization Outside The Frame. In her free time, Maria programs film screenings centering Latine stories.
Morgan Raymond
Producer, Production coordinator
Morgan Raymond (she/her) is a local Production Coordinator and Producer that graduated with a film degree at Portland State University back in 2019. She most recently wrapped a feature film titled, Strange Darling, with Miramax while working in the Production Office and has worked on other films in town such as PIG, Showing Up, Somebody I Used to Know, and more. She also produced a feature film titled Can't Seem to Make You Mine, which is currently being submitted to festivals around the world. Morgan is passionate about telling vulnerable stories that showcase the complex lives of all different kinds of people and hopes to continue collaborating with her peers to make films that they're passionate about.
Yasaman Ford
Producer, SOcial Media manager
Yasaman Ford is a Program Manager for Reel Stories (within BAVC Media). Reel Stories is a non-profit based in Oakland, CA that teaches gender expansive youth and young women filmmaking skills to combat the gender inequality in the film industry. Yasaman was coordinating and TA'ing a Director's workshop when she met Miracle and first learned about the A Wedding to Diego Project. Yasaman helped coordinate the virtual script reading in 2021 and has been running the A Wedding to Diego instagram account ever since. 
In addition to her job at Reel Stories, Yasaman's professional passions include Production Design and working as a freelance Motion Graphic artist. Yasaman's personal projects revolve around environmental education and exploring her Iranian heritage with an intersectional feminist lens.
CONGRATS ON A SUCCESSFUL CAMPAIGN!
Mon. November 21, 10:34 PM PST
Wow, wow, wow!!! What a journey this last 30 days have been. Thank you each and every one of you for all your support and care! For donating, sharing, commenting! We will announce the winner of the grand prize raffle later today! We are officially done with our fundraiser and we have raised $11,355! Thank you so much! We will be taking a moment to celebrate and then we will be coming back to plan and film our movie around April 2023 in Portland, Oregon! I am so happy and excited to bring this movie to you! A movie that celebrates the complex loves of trans and non-binary Latine folks! I love you all, thank you!
11 HOURS LEFT
Sun. November 20, 8:56 PM PST
We are quite literally in the final hours of this film fundraiser! Thanks to all of you and your generous donations, sharing, liking, commenting and messaging we have raised $11,335 so far! We still have a couple more hours to get as close as possible to our $20,000 goal! So let's keep on sharing and donating until the very end! See you all tomorrow morning when we announce the winner of the grand prize raffle!!
1 DAY AND 14 HOURS LEFT!!!!
Sat. November 19, 5:04 PM PST
We have made it to our minimum goal of $10,000!!!! Oh my gosh thank you all so much!! This means that we get to keep all the funds donated to make our movie!!!! We have until November 21st at 8am PST to get as close to our $20,000 goal as possible! Let's keep spreading the words in these final hours! We are so excited to bring you a movie with queer, transgender and nonbinary Latine representation! This is so amazing!
FINAL STRETCH
Thu. November 17, 8:29 PM PST
We have only 3 more days in our campaign! We close our fundraiser on Monday, November 21th at 8am PST. We only need $2,960 more to reach our minimum goal! Remember, we need to meet our minimum goal in order to keep all funds donated, otherwise, they get returned to donors! Please help us out by donating, or contributing more if you've already donated! And tell the people in your life about this project! We appreciate you all so much!!
4 MORE DAYS
Wed. November 16, 5:18 PM PST
Hello everyone! We are in the last stretch of our campaign! We still need to raise $3,745 in order to hit our minimum goal and keep all funds! Otherwise they get sent back to donors. Please share about our campaign to your community, consider donating and if you have already donated continue donating more to help us out! We appreciate each and every one of you so much. We can do this!
MATCH DAY 11/13
Sat. November 12, 11:36 AM PST
Tomorrow Sunday, November 13, we will have our final Match Day! Our angel donor has agreed to match donations up to $500 tomorrow! That means any donations given will be doubled! Tell your friends or consider donating more tomorrow to help us get to our minimum of $10,000! We need to reach this minimum in order to keep the funds for the project, otherwise they get sent back to the contributors! Let's get this queer Latine film made!
WEEK THREE UPDATE
Fri. November 11, 10:57 AM PST
Congrats everyone on making it to week three! We had an awesome week! We reached $4,000! We had a successful match day thanks to all of you and our angel donor which brought in over $1,000! I am so happy to see we have 61 supports! Thank you! This upcoming week we will be interviewing Florencia Manovil on IG Live. I will also be hopping on live to share more about why we want to get this movie made! AND we will have another Match Day!! We are almost to our minimum goal of $10,000!
$4,000 Reached!
Tue. November 8, 9:32 PM PST
We have 12 days left in our campaign! Thank you so much for all the love and support that has gotten us to $4,000 we are eternally grateful! I wanted to hop on and remind myself and everyone why we need to make this movie. First off, we want the representation of trans and nonbinary stories told by people of that community. Secondly, we want to see the nuances of Latine queer folks relationships. Thirdly, we want to support the amazing film world in Portland, Oregon. And finally, the reason I have been pouring my heart and soul into this, I want to tell a real love story. One inspired by things that I went through. When you are in a romance with someone, and you realize you are no longer compatible or even healthy. Yet you stay in that relationship, why? Maybe because you are dependent on each other, maybe you think you don't deserve to be happy. The characters Lena and Diego are co-dependent and no longer healthy for each other and yet we see them engaged and on the path to marriage. This film shows that you can find a way to leave an unhealthy relationship, and you can find true love with your friendships and family. All that to say, queer, trans, Latine folks have complex emotional lives like anyone else, and we want to celebrate that with "A Wedding to Diego" Much Love!!!!
WEEK TWO UPDATE
Sat. November 5, 1:22 PM PDT
Hello! We have raised $2,755 thank you so much! This was a great week, we got to interview Sundance Trans Possibilities fellow, editor and filmmaker on our instagram live, We got donations from so many amazing people and organizations including "Video is The Future." And we got to introduce more of the world to our mission of celebrating the complex lives and relationships of Latine non-binary and transgender folks! Tomorrow we are hosting a Match Day! And this Wednesday we are hosting a Telethon! You are all so amazing! Keep sharing and donating and we will bring this movie to life!
ONE WEEK UPDATE!
Sat. October 29, 1:55 PM PDT
Thank you so much for all of your support! We have raised $1,840 so far! We had the joy of interviewing Kristal Sotomayor for the start of our Queer Latine Filmmaker Interview Series, which you can watch on our instagram @aweddingtodiego It has been so heart-warming to see people supporting our project from all walks of life! Some folks I haven't connected with in a while, and they have seen the potential of this project and donated to the film! Our goal for the next week is to reach $10,000 raised by our half way point! Let's keep spreading the word and get to $20,000 or more in the next 22 days!
And We're Off!
Sun. October 23, 6:18 PM PDT
Wow! What an incredible first and second day! We had a lovely virtual kickoff party and social media launch. We have raised $1,100 so far, let's keep the momentum going, thank you!
Incentives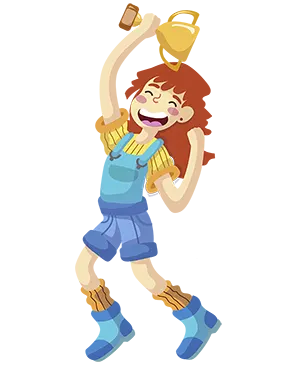 Instagram Shout Out
($10+)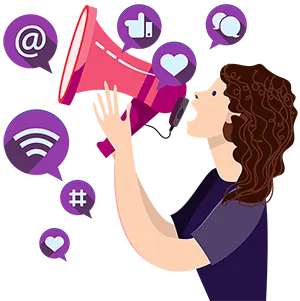 We will highlight your support on our page!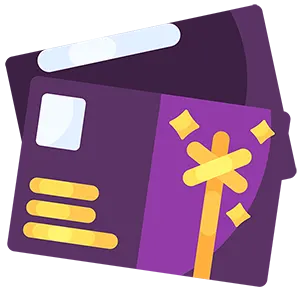 You will receive exclusive digital artwork after the campaign, as well as a shoutout!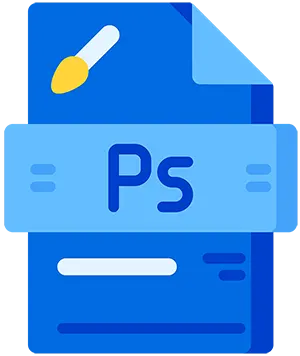 Into your choice of a Wedding or Bachelorx Party! Also, a shoutout and digital postcard!
Behind the Scenes Digital Album
($75+)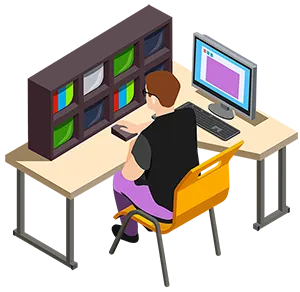 You will receive a behind the scenes digital album, after filming. Also a shoutout and digital postcard!
Watch Party and Q & A with Creators
($100+)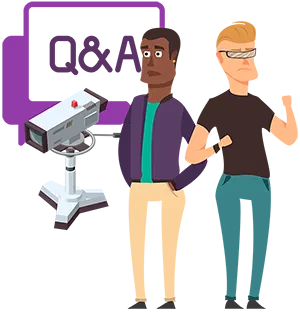 A private zoom event to watch our film and ask any questions about our project. A shoutout, digital postcard and behind the scene album!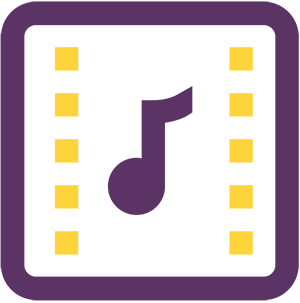 Receive a playlist with songs inspired by the characters, shoutout, digital postcard, and behind the scenes album!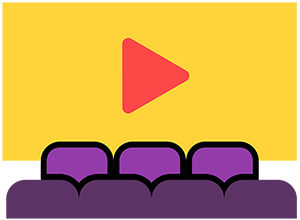 Link to stream the film, shoutout, digital postcard, BTS album and playlist!
Associate Producer
($1000+)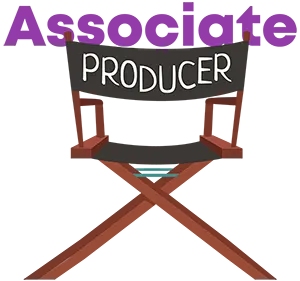 You get a credit in the film as Associate Producer, a shoutout, digital postcard, BTS album, playlist and link to the film!
Executive Producer
($2500+)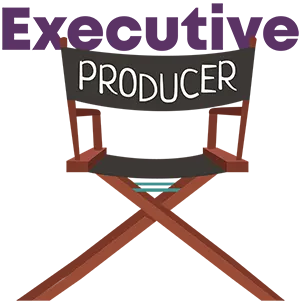 You get a credit in the film as Executive Producer, a copy of the script, shoutout, digital postcard, BTS album, playlist and link to the film!


Thank you for reading. Thank you for your support. Thank you for caring.
Thank You!