THE PORT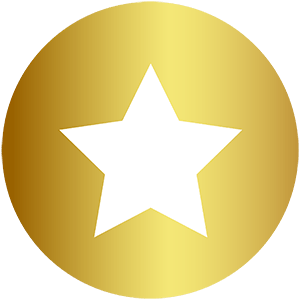 This campaign has ended. It raised $15,000, reaching its minimum goal.
I want to transform the community's way of thinking in Bridgeport, so they won't fall trap. The stories that will be highlighted in this film will be therapeutic for everyone, helping clear a path for the next generation of dreamers.
THE PORT
Film
Logline

In Bridgeport, dock at your own risk, thrive or get left behind.
Synopsis

In the City of Bridgeport, too many people fall victim to the inner-city traps, symbolic of how many people in our cities are walking dead through life. El Nino's film aims to inspire and challenge the people of Bridgeport, a message from my heart to my city to contemplate that transformation is possible. The film's story walks through real-life events of a group of young men who grew up as kids from the East Side of Bridgeport. 
Dock at your own risk as their lives will show you Rated R moments, without a care of saving themselves from their circumstances and how things can quickly change from being naive and comfortable to being uncomfortable and having to choose a path. What will it take to not become a product of their environment, can a brotherhood help break the chains, can they break free, or will some get left behind? 
Funding

The funds will be used to pour back into the community by hiring local crew and talent as well as renting space from local business owners for film locations. We will also use any funds as part of our stretch goal to market the film to get it into film festivals for bigger distribution. 
Additional Information
This project has been in my mind for many years and from the moment I shared this idea to friends and strangers on social media it has taken off. Almost 600 people shared my post and many supporters have shared their stories with me and testimonies. Others in the community have already asked how they can help. This film will be very therapeutic for young and old alike, exactly what the city of Bridgeport needs, some light.
The Nitty-Gritty
The only challenge we have at this moment is not having the funds to make this film a reality. But I believe in the people of Bridgeport and Connecticut that together we can raise these funds and send a positive powerful message to the city.
Thank You

It is better to give than to receive, so we thank you for any contribution you can give us in helping us make this film possible. Again, thank you for being a GIVER today.
Giovanni Alvarez
Team Member
Gio was born in San Juan, Puerto Rico and currently resides in Bridgeport. He is a father of 2 and is a happily married man. Gio is a certified little league baseball umpire with the city's Park League District 2. After being interviewed by Super Elite Entertainment he woke up to want to act. He's taken classes with NYC Latin Media and got cast in one of their movies Sin Senal. Gio is excited to be part of the team and help raise funds.
Mark Williams
Team Member
Mark was born in Stamford but was raised in Bridgeport his whole life and is thankful for the wisdom he has received from the streets of Bridgeport. He has had an Entrepreneurial spirit since the age of 23 when he opened up his own cell phone store with a friend and then they opened up a tow truck company business as well. He's been a bail bond and now currently a mechanic at an auto body shop. Mark is ready to bring his hard work ethic to this crowdfunding campaign with the hope of sharing his story one day.
Film Festival Update
Wed. March 8, 7:58 PM EST
FILM FESTIVAL UPDATE. The PORT Movie was not selected into the CANNES SHORT FILM FESTIVAL in France
but we are still saying PRAISE JESUS GLORY BE TO GOD because seeds were planted that JESUS IS ESSENTIAL, without him the devil will have a field day with your THOUGHTS, WORDS, and ACTIONS. Next two film festivals we are waiting to hear back from in MAY are the ATLANTA SHORTFEST AND DANCES WITH FILMS in LOS ANGELES, California. Stay tuned because WE STAY EXPECTING GOOD NEWS AND YOU SHOULD TOO. Watch it NOW on LATEFLIX.com
The Port is on LATEFLIX.com TODAY
Sun. December 25, 4:28 AM EST
MERRY CHRISTMAS SUPPORTERS, TODAY is the DAY The Port Movie is on LATEFLIX.com. Please leave a review after watching it and share with family, friends, and others, just let them know the film is RATED R. Also please share any pics you take of watching film on your TV on my facebook page Joel Roman or tag me on instagram @joelroman21. Thank YOU so much for being a blessing to me and so many others with your contribution. YOU HELPED make this happen.. We have pics up at Theportmovie.com from our red carpet premiere a few weeks ago and your review will also go up there too. I pray that 2023 be your year and God bless you with the desires in your heart.
The Port Movie is on LATEFLIX.com TODAY
Sun. December 25, 4:27 AM EST
The Port Movie Premiere 12/17/22
Wed. December 7, 5:13 AM EST
The Port Movie Teaser
Thu. November 17, 7:06 AM EST
Save the date, THIS CHRISTMAS, on LATEFLIX.COM The Port Movie. Please share the teaser video on social media and via email with your love ones and keep being the best SNEEZERS for the PORT MOVIE telling everyone YOU helped us make this happen. THANK YOU and GOD BLESS YOU!
The Port Poster, please share 12/25/22
Mon. October 10, 4:55 AM EDT
THE PORT RELEASE DATE
Mon. October 10, 4:51 AM EDT
Greetings everyone,
The Port movie is now in Post Production and we'll be releasing the film on www.LATEFLIX.comon December 25, 2022 so please spread the WORD to everyone and support us on CHRISTMAS day. We thank you all again for this was an awesome experience for cast and crew, YOU made a difference with your contribution and helped people dream again. The seed and message that is in this film will be planted in the hearts of many people who will watch it. God bless you and continue to follow us on social media for more updates at Joel Roman.
$759 left to raise
Fri. March 4, 1:21 PM EST
Special LIMITED incentive
Wed. March 2, 6:19 AM EST
The face you make when there's only 2 days left SUPPORTERS for our crowdfund campaign ?. Great news is we have enough to make the movie now we need $2,468 to make the mini series. Let your contacts know the first person to contribute $150 TODAY will be automatically cast in film
Help us get to 150 SUPPORTERS
Wed. February 23, 8:16 AM EST
WE DID IT $10,000
Sat. February 19, 2:41 PM EST
I will sing a love song on FACEBOOK LIVE for $10,000 this Sunday
Fri. February 18, 5:49 PM EST
MATCHING DONOR CHALLENGE
Fri. February 18, 5:46 PM EST
SUPER SUPPORTER WEEKEND
Sat. February 12, 3:06 AM EST
Good MORNING, MY SUPPORTERS, please share this pic on your social media sites and encourage your family, followers, friends, colleagues, and strangers to please give to THE PORT fund as we are at 61 supporters and our goal is to get to 100 supporters by the end of the SUPERBOWL tomorrow. God Bless You and thank you for BELIEVING. The time to reach the OUTER CIRCLE is NOW.
The road to 100 Supporters
Thu. February 10, 1:15 PM EST
Hello SUPPORTERS AKA BACKERS, we are having a SUPPORTER RALLY this weekend and the plan is to have 100 backers before the end of the SUPERBOWL. We have 54 supporters so far with a total amount raised 6,314. I strongly believe with all of your help spreading the word to your inner circle and sharing our post we can end this weekend with 100 supporters and $10,000 raised. Thank you for believing in me and THE PORT. Stay tuned for cool fun pics soon from the team.
Ahead of the game
Fri. February 4, 5:57 PM EST
Thank you contributors, for being the first to back us up the first 3 days which are crucial. Thanks to you all we are ahead $900. We are asking you to please keep spreading the word and sharing our videos with your circle of influence so we can meet our goals of $10,000, $15,000, and $25,000.
Incentives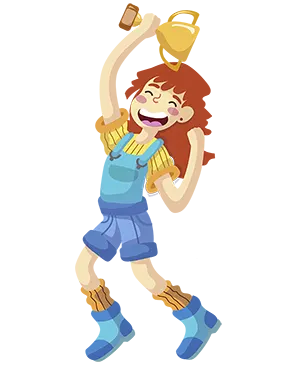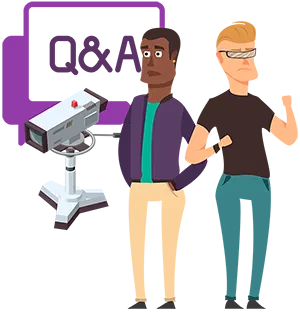 You will receive a one-hour session with Joel, where he will mentor you on the business as you ask him as many questions you want. Mentorship.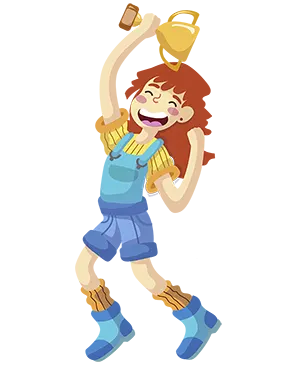 You will receive a one on one, one-hour free acting class with Joel Roman himself.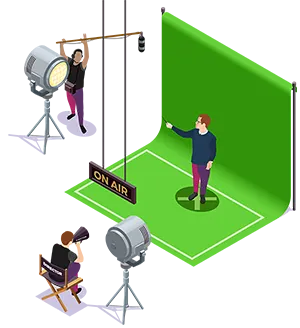 As a supporter you will receive a social media shoutout on Facebook and be allowed to spend a day on set or be an extra in the film.
Name in the credits and social media shoutout
($100+)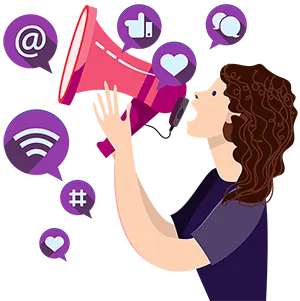 Your name will appear at the end of our cast credits under as a backer, and we'll shout you out on all of our social media platforms
Associate Producer credit
($300+)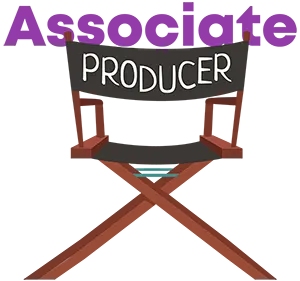 Your name will appear at the end of our cast credits as Associate Producer and will receive a social media shoutout on all of our platforms
Character named after you
($1000+)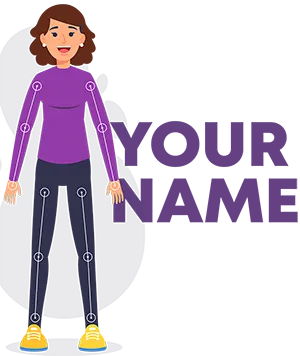 One of the characters from the film will be named after you, plus you will receive social media shoutouts on all of our platforms.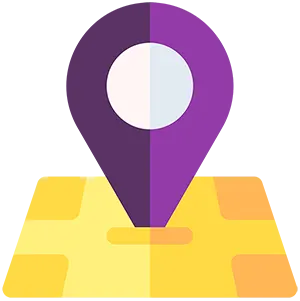 A 1-minute video of your testimony will be played at the end of the credits. We'll also name a business of your choice into the film's dialogue.
Executive Producer
($2500+)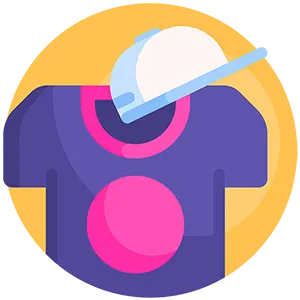 You will receive an IMDB credit and all the perks plus a T-Shirt of THE PORT, VIP experience of premiere and access to a final stream of film.


Thank you for reading. Thank you for your support. Thank you for caring.
Thank You!