A Falling Star At Buzzard's Roost - rock musical radio theatre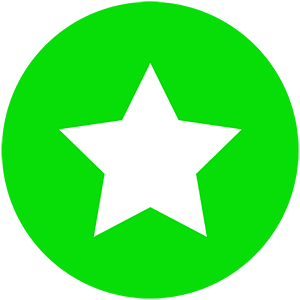 This campaign has ended. It raised $12,209, reaching its minimum goal.
Creating WORK for actors, singers and musicians in NEW rock n roll musicals -- performed as radio plays!
A Falling Star At Buzzard's Roost - rock musical radio theatre
Podcast
Stage For A New Age presents our first rock musical podcast, "A Falling Star At Buzzard's Roost". With a diverse cast of TV, Broadway and Rock notables, and the ironic roots rockers The Flutterbyes –  this series presents modern musicals as the radio plays of yesteryear, complete with sound effects by Foley actor Jeff Gardner (The Kennedy Center & LATW). Each play is divided into four episodes that the listener can enjoy on a podcast network - wherever and whenever they like!  The series was inspired by "Firesign Theatre" and "A Prairie Home Companion".
THE STORY
Molly's Drive In Dance & Dine is an Alabama tourist trap whose claim to fame is a small piece of a meteorite that fell on Anne Hodges in 1954. It is lovingly-known for: the worst sci-fi movies, the best Guinness fries and the coolest new music. When sassy Gabby's mother dies and leaves the establishment to her, a wake is planned, complete with Gabby's best friend Mo and her band, The Flutterbyes. A vintage mic is plugged in, it shorts out and interacts with the meteorite and the entire cast is sent back to the 50s to find love that transcends time, a family secret and a little bit more about each other than they could ever hope to know.
RADIO PLAYS AS PODCASTS
We love this format because we can create Covid-safe, quickly-cast & deftly-performed work for Actors & Musicians who lost work during the pandemic. But it's not just a one time experience: it is an expertly-recorded piece of radio theatre – and to appeal to the podcast fan base, it is divided into 20-minute episodes, available by subscription but then presented to PBS radio and Broadway Podcast Network for further syndication and airplay. The full production will be released as a musical comedy album. 
SHURE INCORPORATED, has generously provided specialty microphones and other equipment needed to create the show. SHURE INCORPORATED: purveyors of fine recording and performance audio equipment since 1925. In fact, one of the stars of this show is the SHURE Elvis 55 Microphone!
THE MUSIC
The soundtrack consists of music Maureen wrote and performed in her Alt Country Outlaws The Flutterbies and Rockabilly darlings Maureen & the Mercury 5 . Most of the songs were previously released on all distribution platforms and through Nervous Records (England) and Catty Town/Rhythm Bomb Records (Ireland). BUT THEN WITH ONE LETTER SWITCH – A NEW BAND WAS BORN. 
THE FLUTTERBYES, premiered at the infamous Whisky A Go Go and Maui Sugar Mill clubs in Los Angeles, CA. "Buzz Roost", as the girls call this show, will also be part of a mock-umentary starring THE FLUTTERBYES.
THE FLUTTERBYES ARE: 
RONI LEE (Teen group VENUS & THE RAZOR BLADES and gold-record winner for THE RUNAWAYS hit "I Wanna Be Where The Boys Are"); 
MAUREEN DAVIS (the original Broadway cast of INTO THE WOODS w/Bernadette Peters and principle songwriter/lead singer); 
SONIA SANCHEZ (ABS w/Frankie Banalli, AM RADIO HITS; 
CLAIRE GOHST (Music Director and also lead singer PAPER CITIZEN);
PAULA KEANE (GIORGIO MORODER PROJECT and star of the iconic 80s film DANCE ACADEMY as well as THAT THING YOU DO);
EMI DESIRE (Professora de Percussão at Guri Santa Marcelina - Ecuador)
FUNDING
This is a SAG/AFTRA project, using the New Media Podcast Agreement. Your generous contribution will pay the actors/musicians/crew session fees and provide pension & health benefits; and will defray studio costs. 
OUR JOURNEY
In 2018, Maureen Davis & Dave Rodgers went for gluten free pancakes at Swingers Diner in Santa Monica, CA. 
"Dave, I want to create a through line for all my songs. Maybe something like the Wanda Jackson Story or maybe Ann Margret...what do you think?   Reverend Martini said she thinks the songs could lend themselves even better to Broadway than a dancehall - and she's a Rockabilly tastemaker!"
"Well, Mo..why don't we google 'women, rock, 1950s' and see what comes up?"
What came up was: "Anne Hodges - first human struck by meteorite, Sylacauga, Alabama 1954."  
"Ok, Maureen - there's your story!"  
Poor Anne was not what Broadway shows are made of, so Dave continued, "Ok - maybe your band gets stranded in Alabama while touring...let's explore that."  And then my sarcastic boyfriend at the time said "you need time travel and bad sci fi movies" (because those were two guilty pleasures we shared). So, suddenly, Maureen & her band get stranded in Alabama at a place that shows bad sci-fi movies and end up living one themselves as they travel back in time to 1954 -- when Elvis invented the very rock & roll they play.
The show played to SRO audiences at the Hollywood Fringe Festival in 2019, as a staged reading workshop -- starring and directed by Kacee Clanton.
Antaeus Theatre member and playwright Aaron Lyons loved the show and saw how it could be revised and perfected -- and then COVID HIT. Lyons, Davis, Clanton and Sacred Fools Theatre producer/playwright CJ Merriman  constructed a Drive-In musical and began pre-production for a multi-camera, concert extravaganza with filmmaker Monty Miranda - only to be stopped by the Actors Equity Association because no protocols were set in place and Covid Screeners were just beginning to be trained. Plus Drive-In productions were just too costly. Two years seemed like forever but then we met the folks at We Make Movies who could teach us how to navigate through 13-page contracts and the changing pandemic regulations.
Thank You
Thank you for creating work for actors, musicians, writers and crew! We cannot do this without you!  Let's bring radio theatre back – WHEN and WHERE you want to listen!
Maureen Davis
Writer, Producer, Actress
Eight Things You Didn't Know About Maureen!
1. I got my start in THE SOUND OF MUSIC at a hometown dinner theatre, and it was cast from an open call at McDonald's? I was 15 and lied and said I was 12.
I still lie about my age. 
2. I was almost a lady rabbi, but when Gawd -- spelled that way because Mr. Berkowitz in Sunday school said if I spelled it correctly in Hebrew or English bad things would befall me - anyway, because Gawd let my favorite rabbi die of MS, I told him I'd rather sing rock & roll than devote myself to an entity that killed good people. I was 16. I am now a Jew-Bu-Winnie the Pooh. 
3. I lost my virginity to a guy (from my college band) named Dave who carried a sawed-off shot gun on a bicycle. We got drunk on Lambrusco and did it in a sleeping bag in a red van outside my mom's apartment. Not my proudest moment.
4. I got my big break singing cabaret on Christopher Street in NYC, moved to Boston to be the left branch of the plant and understudy all three urchins and Audrey in LITTLE SHOP OF HORRORS
5. I got an audition for Broadway's INTO THE WOODS and since I had no money, went to my temp agency to borrow $5 subway fare from my headhunter boss, The subway broke down, I took a bus, The bus broke down, I walked 18 New York blocks to the audition smelling like bus fuel in a sweaty dress. They let me clean up, sang & danced me, measured my face to be Bernadette Peter's stunt witch and I was in INTO THE WOODS for 2 years and we won a Tony.
6. I met Paula when I crashed a jazz audition for a Japanese world peace tour starring a Russian balalaika troupe and vibraphonist Gary Burton; We sang at Carnegie Hall, toured Japan & Russia (during the coup attempt) and I WAS AFRAID OF HER THE WHOLE TIME. She had serious rock star vibes and I wanted to be her.
7. I got 200 songs on TV by meeting a publisher while interning for cartoon composers who wanted to break into mainstream shows; I got 2 songs in THE DESCENDANTS w/George Clooney (my biggest paycheck to date) because the music supervisor was sleeping with my hair & makeup friend and my Flutterbies album was their makeout music
8. My worst ex-boyfriends get adjectives; ignorant Jef, scary Eric, evil Bob...
(4) Separate Episodes Available On All Streaming Platforms!
Sat. July 22, 9:20 PM PDT
https://www.opendoorplayhouse.org/plays/acceptingadina-kyk23-El3oe-fxp6x-spszw-92epw-y7k9y-x52sj-swrt4-6nadw– EPISODE 1
https://www.opendoorplayhouse.org/plays/acceptingadina-kyk23-El3oe-fxp6x-spszw-92epw-y7k9y-x52sj-swrt4-nxxgr-3sf5a- EPISODE 2
https://www.opendoorplayhouse.org/plays/acceptingadina-kyk23-El3oe-fxp6x-spszw-92epw-y7k9y-x52sj-swrt4-nxxgr-3sf5a-69ndz- EPISODE 3
https://www.opendoorplayhouse.org/plays/acceptingadina-kyk23-El3oe-fxp6x-spszw-92epw-y7k9y-x52sj-swrt4-nxxgr-3sf5a-69ndz-mgcmt- EPISODE 4
The separate episodes are UP!  And you can listen Spotify, Amazon, Itunes - everywhere you listen to podcasts! We are nearing 200 Downloads!!!
More excitement soon….Please tell your friends and family - as numbers grow, we get closer to airplay on mainstream radio… 
Hope you are enjoying the summer weather and that you are keeping cool!
XOXO
mo
PREMIERE PARTY & RADIO BROADCAST!
Tue. May 23, 9:07 AM PDT
Thanks to you all - we hit the air waves on June 13th - five years to the date that we workshopped to SRO audiences at the Hollywood Fringe Festival! Come join us for a premiere party June 11th at Ireland 32 - 13721 Burbank Blvd, Valley Glen, CA 91401. We'll be there celebrating 6pm to 9pm, show hilarious behind-the-scenes outtakes, enjoy Gabe's Guinness Fries and a live mini acoustic set from The Flutterbyes! Surprise guests and drink specials all night! Plus - we'll send you your own downloadable link to the show you helped produce. Many many thanks and hope to see you at the party June 11th! Please RSVP to stageforanewage@gmail.com – yay!
The Soundtrack is YOURS!
Wed. April 5, 11:24 PM PDT
shorturl.at/cryI5
IS YOUR PRIVATE LINK TO THE FULLY-MASTERED SOUNDTRACK OF
"A FALLING STAR AT BUZZARD'S ROOST"
This album was lovingly produced by Claire Gohst and Mastered by Mike Milchner at Sonic Vision.
For the actual radio show, we had a few time setbacks due to the holidays, production staff illnesses and other work. But we feel pretty confident that we will be able to air the show, in either two episodes or four episodes by May 2023!
We have investor interest for a staged and filmed version of the show too! We will keep you updated!
For now, enjoy the songs and we will reach out in a few weeks with a link to the actual show! We could not have done this without you and in May we will start scheduling and fulfilling the rest of the incentives!
My very best,
Maureen & the SFANA Production Company
www.stageforanewage.com
We're Halfway There!
Wed. December 28, 12:08 PM PST
Happy New Year! We're halfway done with this crazy radio rock musical!
A few of our team got the dreaded Covid, then the holidaze, then studio booking issues….but we can happily report now that ALL FOUR EPISODES of A FALLING STAR AT BUZZARD'S ROOST are edited and preliminary mixes or songs are done!
WHAT NEXT?
Well, our awesome director and expert voiceover actor will add his retro intro's and outro's, we will place the songs where they belong in the script, add in any incidental music under dialogue and then send all songs to the mastering lab so the soundtrack can sound wonderful on any listening device you use.
The final step will be re-inserting those newly mastered songs into the play, and then sending the show to you.
We have a streaming company waiting for the show and actual mainstream radio waiting to hear if we can be added to the Sunday night lineup. Very exciting stuff!
Our next update will have a super secret link to a few of the preliminary mixes so you can hear some songs before anyone else does….Because YOU'RE the reason we were able to produce this show. Without your love and support, there would be no meteor, no time travel, no lessons learned about love….
Thank you so very much and we hope 2023 brings you many magical things!
Episodes Done - Now for the Music!
Mon. November 14, 11:01 AM PST
All (4) episodes are edited and we are ready to put fully-mastered songs in! Claire, Sutter and I will be mixing tunes through Thanksgiving and hope to have all (15) songs mastered by mid December.
I am hoping we can premiere the show and have a listening party 2nd or 3rd week of January!
Jules and I will also be working on fulfilling pledge prizes from your amazing contributions!
Wishing you all the best!
With the greatest of gratitude...
Mo
Buzz Roost Progress!
Mon. October 24, 1:02 AM PDT
Hey wonderful people! It's Monday October 25th and we wanted to catch you up on progress! Our music director Claire Gohst and Engineer/Arranger Sutter Helwarth have completed rough mixes on the entire fifteen song soundtrack! Yesterday, Studiopolis' master engineer Bryan, Director Richard and I finished dialogue from Episode One.
Now we will:
continue to pick best performances from Episodes Two/Three/Four
add Jeff Gardner's foley sound EFX (by the way - after our show, Jeff created the foley design for Cecily Strong's "The Search for Intelligent Life in the Universe" at the Mark Taper Forum)
place rough mixes of songs in the show, to make sure we have enough music to underscore scenes an edit in additional underscoring from instrumental versions of tunes.
send the fully-edited score to Mike Milchner at Sonic Vision Mastering
edit Mike's newly-created masters into the show
begin the streaming process to build a fan base to secure sponsorship for the entire series.
Thanks to you, all the actors and engineers have been paid! But we still have studio fees to raise! We will be throwing some fun music parties and hope to see you there!
Finally, Associate Producer / Crowdfunding Manager Jules will be in contact soon regarding the premiums you signed up for, including whisky & wine tastings. We are hoping to merge those together into one big special event at our favorite watering hole, The Broadwater Plunge!
Stay tuned for more news! We are giggling through some behind the scenes footage to send you soon…. We so very much appreciate you!
Best Always,
Maureen Davis
Creator and Executive Producer
Stage For A New Age
www.stageforanewage.com
We Did It! Come Celebrate!
Sat. September 24, 1:27 PM PDT
Wow - incredible! We did it! Thank you so much for your contribution to rock musical radio theatre!
Oct 1,2,3 we record the scenes and the foley sound effects and finish tracking music.
Then we master - then we HOPE to have the show done end of October…that's right around the corner! Then….those kooky network and radio meetings…
BUT THIS SUNDAY - WE CELEBRATE! We'll honor how you "helped" us with The Beatles "HELP" Movie Screening & Singalong Party – followed by more Beatles music live with Flutterbyes Emi & me, Maureen and our friends Jason & Adrian! It's this Maureen's first show since losing my voice due to surgery in June - so I'm really excited to sing!
21 & Over - and please email stageforanewage@gmail.comto reserve seating!
Otherwise - walk-ins welcome! The Broadwater Plunge, 6324 Santa Monica Blvd, Los Angeles, CA 90038 – 5:30 Movie; 7:00pm live music!
If you're in town - come on down!!
Again -so many thanks to all of you! It's all happening!
xo
Maureen
www.stageforanewage,com
Beatles HELP Singalong /Concert Sunday 9/25
Wed. September 21, 1:06 PM PDT
Hey kids! A few of you have reserved seats at the Beatles HELP Film/Singalong Party w/Concert after! Can't wait to see you! Just wanted to extend an invitation to all the rest of y'all to come celebrate how you've "helped" us produce our radio show!
Please bring your friends! SUNDAY, SEPTEMBER 25TH, 5:30PM Film 7:00PM Live Show with Flutterbyes Mo/Emi/Claire and Jason Berk & Friends!
We are still organizing the wine tasting and the listening party - will send you info as things are more solidified!
Please write me at stageforanewage@gmail.comif you will be in Los Angeles this Sunday and would like us to reserve seats for you at the Beatles HELP Party! We will have party favors for you!
Much love and gratitude –
Mo
Almost Done With the Soundtrack!
Sat. September 10, 9:56 AM PDT
Hey wonderful people! We are closed to finishing the soundtrack! Cool bit of info: Claire had to go to Singapore for family stuff so she and Sutter Hellwarth sent me mixes by text and emailed notes about tracks. How modern of us! We still have (2) songs to record with Antonio Jaramillo who is in a show right now…He'll be singing COME ALIVE and THAT'S WHAT MAKES IT LOVE, with some gorgeous harmonies from The Flutterbyes. I'm so grateful that you are a part of this journey, and I hope you will enjoy this Spotify list of previously-released songs that our actors will replace my vocals on. https://open.spotify.com/playlist/1B0iGfizzTPQE3cOg1Tb7o?si=9FAUO7peRWefglLu7q2zkA&nd=1 (FAITH IN RAIN was featured in the Oscar-winning George Clooney film, "The Descendants").
Much love,
Mo
Incentives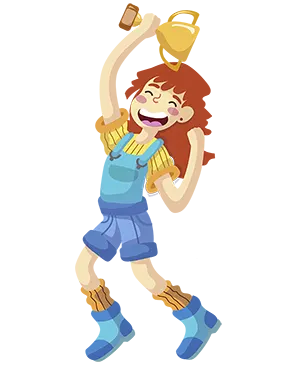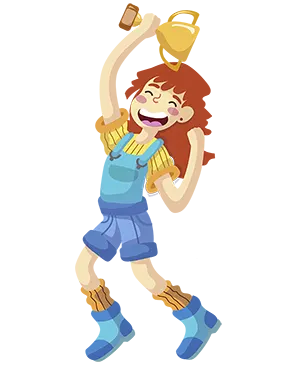 Thank you for helping us get started! Every little bit counts!
Beatles HELP Movie Singalong Party!
($5+)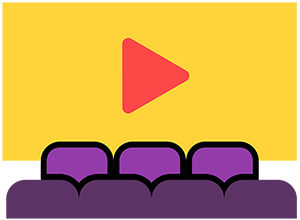 Reserve Your Seat for a Screening/Singalong Party of the Beatles classic "HELP" with live concert afte w/ Flutterbyes & Jason Berk! Stump the band!
Social Media Shoutout
($25+)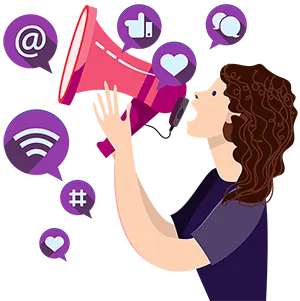 Receive a personalized shoutout on our Instagram and Facebook.
Wine Tasting Party
($35+)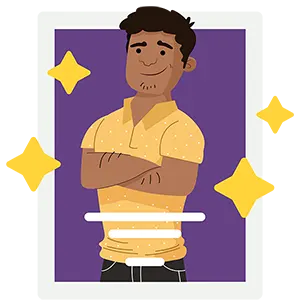 One ticket to a curated wine and cheese party hosted by Paola, our international model-actress & Flutterbye. Bottles available for purchase on site.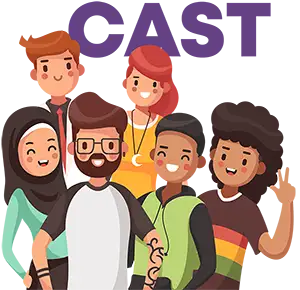 Receive a personalized thank you video from a member of the Flutterbyes.
Adam Daniel - Life's Work in Power Pop
($75+)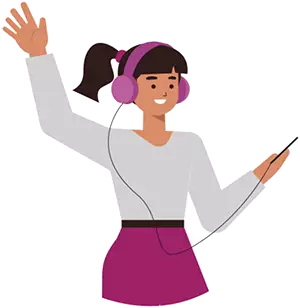 Power pop sensation Adam Daniel's life work on a private link. Adam co-wrote the soundtrack with Maureen.
Claire's Life as a Paper Citizen
($75+)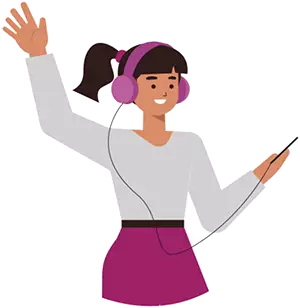 Receive a link to the entire indie rock catalogue of Claire Gohst, the Music Director and Producer of the Flutterbyes.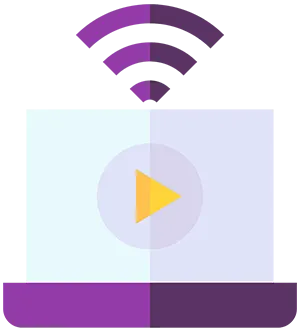 Receive link to the soundtrack AND all four episodes before the world premiere.
Act or Sing with Mo!
($150+)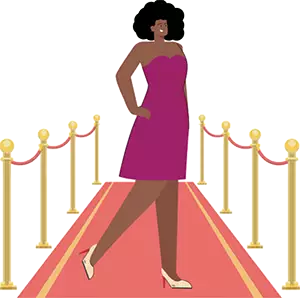 One-on-one acting/vocal lessons from this Broadway star who coached four students to Broadway as well. Lessons over zoom or in person (Covid-safe).
Drum Lesson w/ Emi!
($150+)
Learn how to play your favorite songs from the show with the Flutterbyes drummer Emi! Includes one lesson.
The Roni Lee Super Fan Bundle
($200+)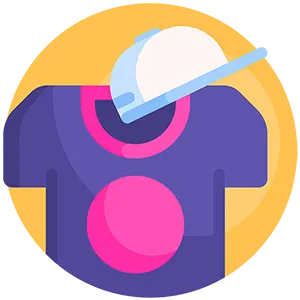 The ultimate bundle of exclusive Roni Lee merch - four autographed CDs, t-shirt, jewelry & panties.
The Guiness Fries Listening Party
($250+)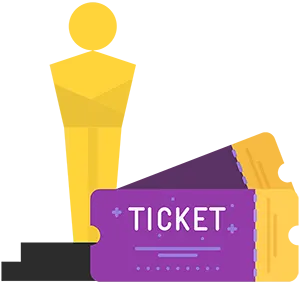 Two tickets to the exclusive in-person premiere at The Guiness Fries Listening Party! Gather 'round with a round of (root)beers and fries.
Private Flutterbyes Concert - Acoustic Trio
($500+)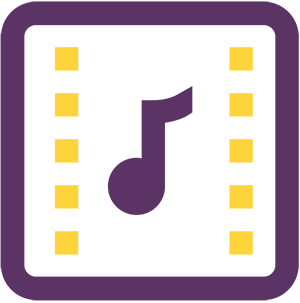 Enjoy an intimate backyard concert with an acoustic set from the Flutterbyes.
Business Sponsor
($1000+)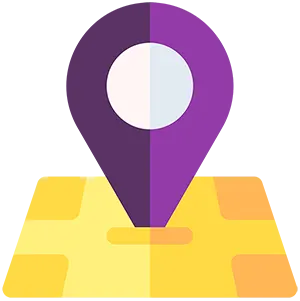 Ever wanted a personalized radio ad? Reach a wider audience with a sponsored ad during one of our episodes.
Flutterbyes Concert in your Back Yard - Full Electric Band
($1500+)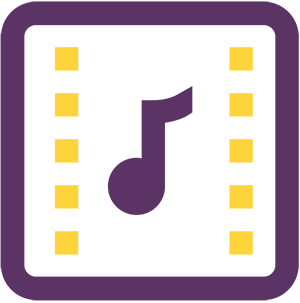 Grab your dancin' shoes for a private backyard with the full band!
Associate Producer
($2500+)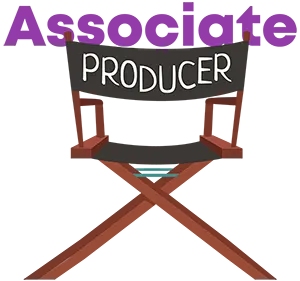 See your name in the credits and get personal links to the soundtrack & each podcast episode. Includes 2 tickets to Listening Party.
Business Partner
($3000+)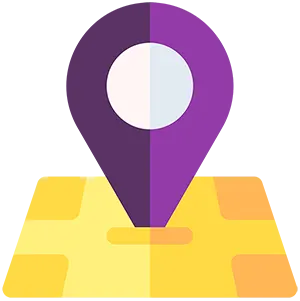 Ever wanted to launch a personalized radio ad campaign? Reach a wider audience with a sponsored ad during all four of our episodes.
Executive Producer
($5000+)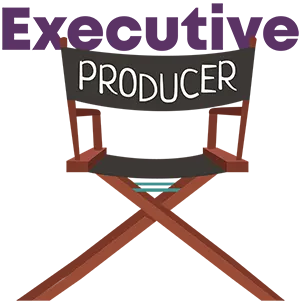 See AND hear your name in the credits and get personal links to the soundtrack & each podcast episode. Includes 2 tickets to Listening Party.


Thank you for reading. Thank you for your support. Thank you for caring.
Thank You!