The shade of it all
This campaign has ended. The campaign raised $751, below its minimum goal of $15,000. All contributed funds have been returned to contributors.
This series was created to give Black Artists from Detroit an opportunity to tackle a genre that has yet to be done in the Detroit Film community while exploring themes that would generate conversations through its complex, cliffhanging storytelling.
The shade of it all
Web Series
Logline

Take a look into the prestige & wealthy lives of the Beverly Family ; whose motives are driven by power, manipulation, and acceptance.
Synopsis
Bruce Beverly is the founder and owner of a Detroit Law firm that ranks top 10 in the country; while Felicia Dennis is the creator and owner of one of the largest Black hair care lines in the United States. But, at the apex of their success, Bruce & Felicia's sudden divorce reveals years of hidden motives, secrets, and emotions once disguised as an upstanding, perfect family. And as the issues of their three children Cherelle, Chanel, & Chance start to unravel, anyone connected to this family is going to experience the Shade of It All.
Funding
How The Shade of It All Came About
One random day in the summer of 2016, I was getting my lashes done at the MAC store, and I was listening to two employees talk about another employee. The conversation ended with laughter as one of the employees said, "Girrrrrrlll, The Shade of It All". I joined in on the laughter as they continued to laugh. Soon after, I was talking to someone about what had happened at the MAC store and how I bust out laughing at the part where the guy said: "The Shade of It All." That phrase sparked the idea that that would make a great title for a Soap Opera. 
 
Growing up, I was obsessed with Daytime Soap Operas, heck, I was even named after a character from a Soap Opera.(Ashley Abbott from The Young and The Restless) I was drawn to their memorable characters, along with their complexed and cliffhanging storylines.
Between 2016-2018, I struggled to come up with a story that would fit for The Shade of It All, so I decided to put the idea to bed temporarily. Fast forward to 2020; it's the middle of the pandemic, I saw a Facebook post of an actress I knew that came up with funny titles to a soap opera. I told her that I have an idea to write a soap opera but I just don't know what it's going to be about. She encouraged me to do it and then in December of 2020, while I was in production for a Short film that I wrote and directed called Forgive Us Not, this intense, light bulb went off in my head and outpoured characters and scenes that I started writing within a week. One year later, while in Los Angeles, I finished and completed the 10th episode to the 1st season of The Shade of It All.  
The Nitty-Gritty
  
This is a series that I have to show to the world, but of course, the struggle of making this happen is having the FUNDING to make it happen. But as a woman of FAITH, I believe that you can have whatever it is that you ask for! So in FAITH, I have found the funding for this project HERE! :)
Thank You
From the bottom of my heart, I thank each and every one of you for helping to bring this vision to life and for allowing it to become one of the most successfully written series to come out of Detroit!
Marilyn G. McCormick
Director
An advocate of theatre as a means for social change, marilyn is beyond grateful to be a part of a team of artists with similar goals and vision to fertilize that seed here in Detroit. Inspired and encouraged by her 2 children Michael and Melanie, and her immediate family, Marilyn has actively been involved with the arts as a teacher, consultant and director at Wayne State University, Howard University, with Plowshares Theatre, African Renaissance Theatre, and at Christian Tabernacle Church among other places.
As a teacher ando director in Detroit for 40years at Cass Technical High School in the Performing Arts Department, her productions include:
"Dreamgirls", " The Wiz", "In the Heights" "The Color Purple" "Westside story"
"Ruined" " The Bluest Eye". "A Lesson Before Dying" and in her final year a combined student and alumni production of "Aida - the musical by Elton John and Tim Rice"
Career highlights: "Sarafina!" Performed to 4 sold out audience in Edinburgh Scotland at the Fringe Festival
"The Experience" an original musical based on The Heidelberg Project"and featured on PBS
Professional credits include:
Jesus hopped the A-train (awarded best director by The Detroit free press, the Oakland Press, Metro times)
Open the door Virginia ( Kennedy Center, Washington DC)assistant director
Director of Sunset Baby and Ruined produced by BMA Entertainment in Detroit
Director of When the streetlights come on at Dixon Place in NYC
Director of full length feature film world premiere - The Three Talents for Mosaic Youtheatre Detroit and most recently 3sold out performances of "Blood at the root".

Recipient of numerous awards: outstanding teacher, teacher of the year, sankofa award, michigan educator trailblazer award, spirit of Detroit awards
And the recipient of the 2016 Tony Award for excellence in theatre arts education. Chosen from 1,100 nominees nationally she is the second teacher to receive this honor.
Ashley Kay
Creator/Writer/ActOr/Director/Producer
Born and raised in Detroit, Michigan, Ashley Kay discovered her purpose for wanting to be an entertainer at the tender age of 13 while performing in "The Wiz" at her middle school. She has  been consistently active in the industry since 2009. While some of her acting credits include: The Crucible(SVSU), A Streetcar Named Desire(SVSU), The Detroit Based Web Series Carter & Cody(YouTube) & a Michael Jackson Thriller parody written and directed by Ashley called "Thriller in the Hood"(YouTube), she's also credited as a filmmaker with short films such as: Happy to Be(2014 Trinity International Film Festival Selection) and her latest short film done in 2021 called Forgive Us Not(SDM Flix).
Prestina Glover
PRODUCER/Director
Born in San Diego, CA, raised a true Detroiter.
Graduating from high school at the age of 16, PresTina continued her education at Siena Heights University where she received her B.A. in English. Always having a love for the performing arts, her college career also consisted of working on various theater productions such as Fences by August Wilson, as an assistant director.
In 2015, she launched Finished Works Productions, an entertainment company designed to be a creative platform to help aspiring artist in the areas of film, theater, and literature. "Everybody's Preachin...But Who's Being Saved?" was her first production where she debuted as a playwright, director, and producer. She went on to write, direct and produce When God Changed My Almost in 2018. PresTina's resume also consist of background acting in films such as Sparkle, AMC's Low Winter's Sun, Royal Family Holiday, and Royal Family Christmas on TVONE.
She continues to write for her production company, but also works as a freelance writer, ghostwriter, Director and Producer for Detroit talk shows and films.
Thank You!!!!
Wed. August 31, 3:55 PM EDT
Hello everyone!!!! First, I want to say that I appreciate every single one of you for contributing to this series. Unfortunately we did not meet the minimum goal for this campaign. However, the search for funding this series is still continuing thanks to a gained sponsorship🥂I stand firm on my faith and I cannot wait to share the news once funding has been secured for The Shade of It All!! Thank ya'll for believing in this project…it shall come to pass!!
Incentives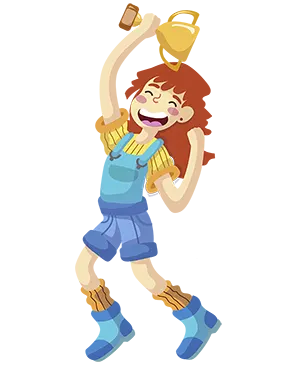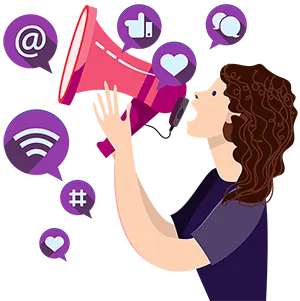 Receive a shout out/thank you from us on our social media page
A Personal Thank You Note
($50+)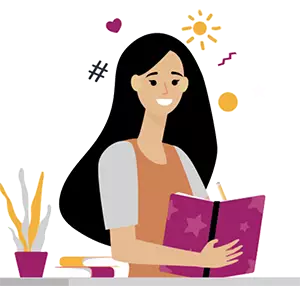 Receive a special thank you letter from the Creator of The Shade of It All, Ashley Kay!
A Shady Promo Poster
($80+)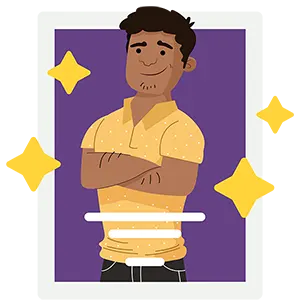 Receive the Promotional Poster for The Shade of It All, along with a thank you note
Autographed Script
($100+)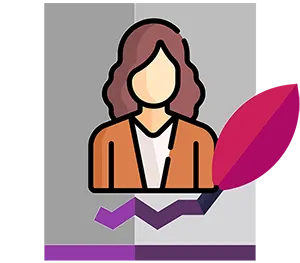 Receive a copy of the Pilot episode script, autographed by the cast of The Shade of it All along with a thank you note
The AP Experience
($1000+)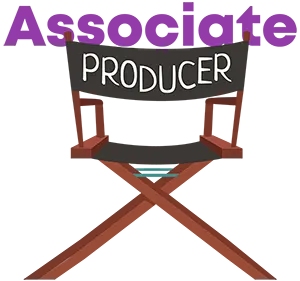 You will be credited as an Associate Producer for an episode of The Shade of It All (shown during the ending credits as well credited on IMDB)
The Executive Experience
($2000+)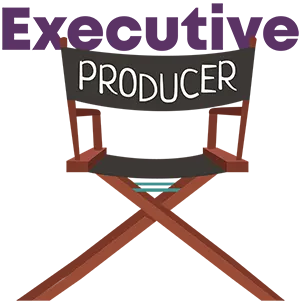 You will be credited as an Executive Producer for an episode of The Shade of It All (shown during the ending credits as well as credited on IMDB)


Thank you for reading. Thank you for your support. Thank you for caring.
Thank You!