Language Of The World
This campaign has ended. The campaign raised $4,540, below its minimum goal of $15,000. All contributed funds have been returned to contributors.
Based on a true story, Language of the World is the immigrant story of a young man's journey to find the meaning of life. Join us in supporting this film which centers around spirituality, mental health, and cultural conflicts.
Language Of The World
Film
Logline

Language of the World is a psychological drama in which a young immigrant man, while on the brink of suicide, journeys to a Buddhist monastery in hopes of overcoming his traumatic past and finding a meaning to live. 
Synopsis

Matthew, a Vietnamese immigrant, moves to a Buddhist monastery after a suicide attempt. At the monastery, he meets a mysterious monk who helps him to embark on a spiritual journey, but in doing so, he must confront his traumatic past. While there, he must learn to adjust to life at a monastery while also struggling with his mental health. Through the monk's spiritual guidance, Matthew is plunged into the depths of his psyche, where he is forced to relive his traumatic past, which includes growing up in America with immigrant parents and struggling to find a sense of self-identity.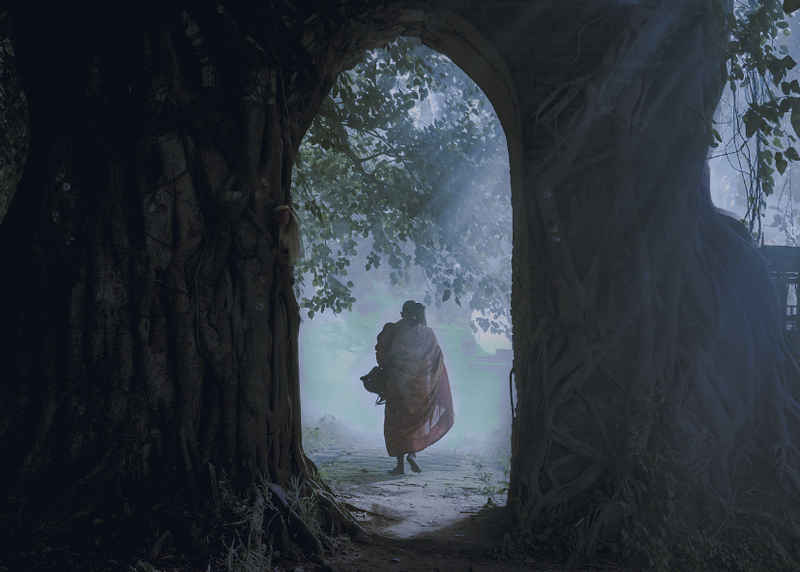 Repressed memories and traumatic experiences surface as he begins to question what is real and what isn't. On this journey of reflection and introspection, the lines between reality and illusions begin to blur as his battle with his mental health begins to manifest itself. 
The funds raised for this project will hire talent, crew, gear, locations, wardrobe, post-production, music, sound-scoring, insurance, etc. Everything that is needed to make a professional short film. We also plan to use part of the funds for film festival entry fees, which will hopefully help us gain momentum to prove our concept for the feature-length film.
Our goal is to create a film with a relatable story for many people and to address common problems that we all face in everyday life, such as depression, self-worth, cultural acceptance, and self-identity. We want to uplift everyone going through these struggles and let them know they're not alone. With your help, we hope to bring awareness to these subjects and bridge the generational gap. 
We want to thank everyone for joining us and believing in the project. We want you to know that you are a part of this journey and that every life impacted by this film was because of you. When you support this campaign, you will be available to receive various benefits such as a shout-out on our social media, early screening for our film, and even an associate/executive producer credit.
Please spread the word and share this campaign to help us bring to life a film rooted not only in Asian and Latino culture but in every culture as a whole. We believe this film can make a difference in every part of the world, and we hope you do too. We ask that you join us on this journey of bringing this film to life so that we can all Embark on the Journey Within.
Juan Carlos Mazorra
DIRECTOR, PRODUCER, WRITER
Juan Carlos is a Columbian-American Director/Producer/Writer who began his professional career in the music video film industry. After film school at Full Sail School for Recording Arts, Juan Carlos worked alongside Irv Gotti, the CEO of the Def Jam Universal Records Hip Hop powerhouse, Murder INC Records. He created and managed the label's video promotion and production department in this New York City-based position. In this capacity, Juan Carlos creatively directed multiple album commercials and did various behind-the-scenes aspects of the business that took him worldwide. In addition, he produced the label's first DVD, The INC, and was then awarded to direct the DVD release for the R&B superstar Ashanti. From there, he "graduated" to 2nd Unit Director on major budget music videos and then into the director of multiple chart-topping music videos. 
Juan Carlos joined a friend in creating a documentary about child sex slavery in Cambodia. Juan Carlos became a producer and director of "Children After The Killing Fields." The experience of traveling to Cambodia to capture this story shifted Juan Carlos on wanting to direct stories about human experiences that motivate viewers positively. He was involved in a local bilingual startup television company, Mi Casa Broadcasting as a producer and show creator. He continues to be involved in independent music videos and local production projects. His latest credit is Producer of a Houston-based Pilot, H-Town, filmed in 2019.
Jordan Nguyen
Producer/Writer
Jordan Nguyen is a Vietnamese-American videographer/editor. He attended Louisiana State University and currently resides in Houston, Texas. Jordan was born in Vietnam and moved to the US in 1996. He has worked as a video editor/videographer on numerous projects, such as commercials. While living at a monastery in 2020, he co-wrote Language of the World based on his experience at the monastery and the spiritual journey he underwent there. 
He hopes to spread mental health awareness and the cultural struggles of immigrants trying to integrate into American society while also maintaining their own cultural identity.
John Gordan Hale
Associate Producer
John Gordon Hale has established a reputation in the Texas entertainment industry as an innovative director, director of photography, and editor. He began his career in 2002 as an editor working for national production companies and major productions such as the three-time Emmy Award-winning court show Cristina's Court, Judge Alex, KTLA, and Hewlett Packard. He began directing music videos, films, local commercials, and television using his storytelling abilities. In 2011, 
John wrote and directed his first feature film, Hyphen, featuring Deke Garner. Since then, John has directed several short films and music videos. He has worked as a cinematographer on feature films in Texas, including The Pick-Axe Murders III, Bright Ideas, Getting Schooled, and Jerico. John started his production company,  Bleedthrough Productions, in 2005, producing over a hundred music videos for different genres.  In 2015, Bleedthrough Productions merged with its sister company, Long Road Film Company, and opened Rival Studios and his latest endeavor, Gearbox Camera and Lighting. John's recent contribution helped the cult hit Rich Kids, a film that won the HBO New York film festival in 2018 and is streaming on Netflix.    
Marco Bercasio
Director of Photography
Marco Bercasio is a talented Cinematographer who has many years of experience. A Filipino-American raised in San Jose, CA; he grew up in a diverse culture. This led Marco to be drawn to photography at a young age. He saw beauty in the differences in culture and the background of San Jose and began to create his own stories through photography. Marco decided to attend San Jose State University and graduated in 2006 with a BA in Radio Television and Film. From this moment, he began working on many major and independent production projects in the camera and lighting department. 

 He has worked on TV series: Gunn, The Guild, Los Feliz, The Burger Show, and The Carlos Waston Show. At the same time, he began working on documentaries, feature films, and shorts; Glory Boy Days, Generic Thriller, American Prince, Little Fish-Strange Pond, To Live and Ride in LA, and many more. In 2011. Marco booked his 1st major label music video as Director of Photography for Talib Kweli, "Cold Rain." This is his calling, creating a visual look that takes the project to a higher level through cinematic and lighting choices. Marco believes there is always more he can learn and master as a Director of Photographer, and he always shows that on set through hard work and dedication. 
Rachel A Hailey
Costume Designer, Producer
Rachel Hailey has been in the film world since the early 2000s.  She attended the Fashion Institute of Technology in New York City and graduated in 2000.  She went on to style for magazine shoots and music videos, then fell into doing costume design. She has worked on several films over the years as seen on IMDb in Los Angeles and now resides in Austin, TX.  She loves creating characters through their costumes and working directly with the directors to come up with an image that transforms the actor. 
Rachel also is a certified cosmetologist and has the ability to create the hair to complete the look as well.  She enjoys the entire process from pre to post-production of filmmaking and has a keen eye for design and color.  Creating is her passion and artistic expression is her drive. The combination of the two makes her a valuable asset to the team. 
Jackson
Actress "Sara"
Jackson was destined to be on stage, under lights, and on set. With an immense background in dance that includes but is not limited to being a Kilgore College Rangerette, an Austin Spurs Capital City Dancer captain, and ultimately reaching the NBA's Houston Rockets Power Dancer's team captain, the University of Texas graduate spent years captivating large crowds with her incredible talents. Jackson's love of music leads to her next career steps, recording her own material. 
Armed with a few of Houston's best producers and a management deal with Houston-based MainTen Entertainment, Jackson's recording career came to fruition with a slew of singles being released, culminating in her debut EP "Jackson," available August 23, 2022.
There are no updates for this campaign yet.
Incentives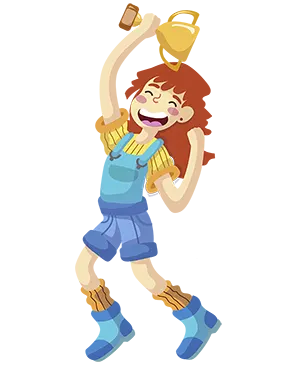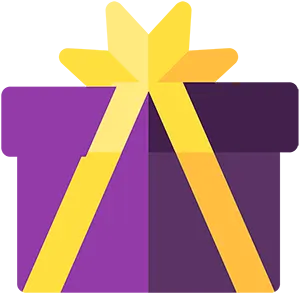 Thank you so much for your contribution. We greatly appreciate it. Everything counts!
Social Media Shout-Out
($20+)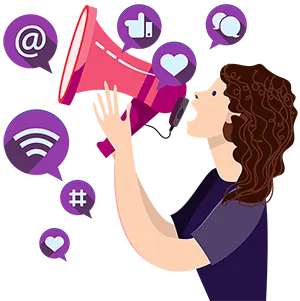 For your contribution, we'd love to give you a shout-out on our official "Language Of The World" Facebook page! Thank you so much for the support.
Signed Digital Poster
($35+)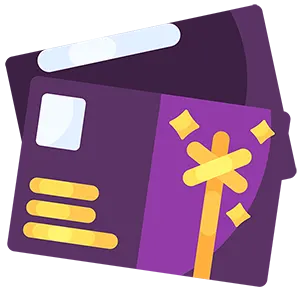 We are so grateful for your contribution! We want to give a shout-out and your very own official digital signed poster of "Language Of The World"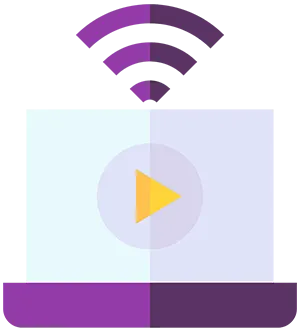 We appreciate the support! For your contribution, we'd like to give you the previous gifts plus an Exclusive Link-to-Stream film before release.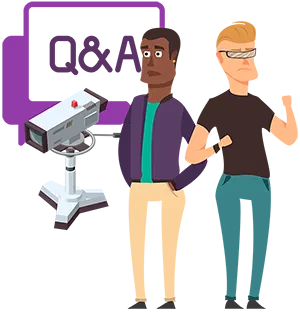 Wow! You helped us get that much closer to our goal! To show our gratitude, you'll be invited to participate in an exclusive Zoom session.
Thank You in the Credits
($250+)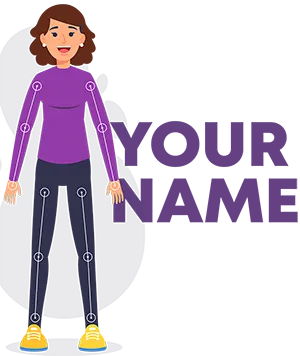 You are making this project a reality! Thank you so much. With this contribution, we want to thank you in the credits of the film.
Two Ticket to the Premiere Party with Cast and Crew.
($300+)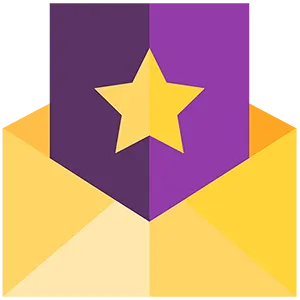 You are part of the team that made this project possible! Come and enjoy the private screening party with the cast and crew. (Travel not included)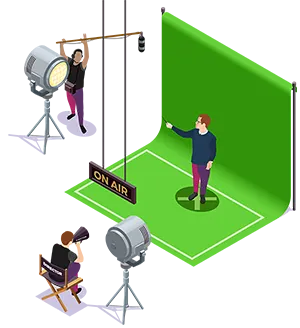 Come and experience the magic that goes into creating a film. You can sit behind the director's chair and be an extra. (Travel not included)
Associate Producer IMDb Credit
($1500+)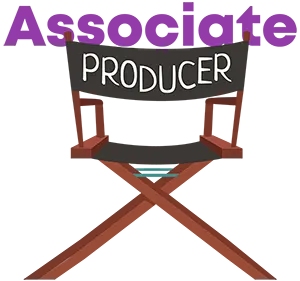 We can not thank you enough! Your contribution deserves your name on the film's IMDb page, on-set experience, and premiere party,(Travel not included)
Executive Producer IMDb Credit
($5000+)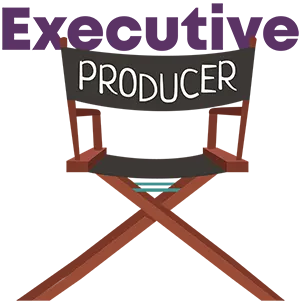 You are the driving force in making our dreams come true!. Get your IMDB credit, come hang out on set, and the premiere party. (Travel not included)


Thank you for reading. Thank you for your support. Thank you for caring.
Thank You!