Hyde Street Studios Docuseries
This campaign has ended. The campaign raised $2,156, below its minimum goal of $5,000. All contributed funds have been returned to contributors.
Our goal is to raise sufficient funds to complete episode 1 of 6 to take to public television distributors (APT/NETA) in order to secure a Letter Of Interest for broadcast to use for the overall project underwriting.
Hyde Street Studios Docuseries
TV
This is where you get to be creative! Paint a picture that will encourage people to become a supporter. Use text and images.
Logline

In the heart of the City, on the wrong side of town, lies the secret to the San Francisco sound.
Synopsis

Founded in 1967 by Wally Heider, Hyde Street Studios is a hidden gem of the recording industry and a veritable hit factory with a list of legendary songs a mile long. In addition Wally Heider Recording employed some of the first female recording engineers, including Susie Foot who will be interviewed. 
The studio is nestled in the middle of San Francisco's Tenderloin district; a part of the city which unfortunately is more known for drugs and crime. Bill Putnam was the visionary mind behind the architecture of Hyde Street Studios. His innovative room design would go on to revolutionize how records were made.
Despite a rich history already spanning half a century, Hyde Street Studios is not a museum. Artists still come from far and wide to capture the magic still permeating within the walls.
Wally's Hyde Out/Studio C endeavors to connect with the Tenderloin community through a partnership with hip hop artist Suga T and The Her Museum to find new female artists to record music related to community building and female empowerment.
Susie Foot at 245 Hyde Street, San Francisco, CA.
Funding

Contributions will be used to complete the first episode which will be taken to public television distributors APT and/or NETA by Cynthia Zeiden, a veteran public television marketer and former president of the Northern California chapter of the National Academy of Television Arts and Sciences (NATAS).
Exact needs are 1) a trip to Eureka CA for our director and cinematographer to interview Susie Foot, one of the first recognized female recording engineers and her husband Jimmy. 2) three additional production days at Hyde Street Studios to capture current recording sessions in progress. 3) in partnership with Suga T and The Her Museum, we wish to raise money to subsidize recording of new diverse artists and music with uplifting themes related to community, tolerance and empowerment. 
Additional Information
Our team has all spent time on various different projects within the walls at 245 Hyde Street in San Francisco. We got together during the summer of 2021 because we recognize the need and unique opportunity Hyde Street Studios has to impact the community outside its doors. With the proliferation of fentanyl on the streets in the outdoor-open drug-market that has become the Tenderloin, several of us have lost friends to the drugs and violence. 
The Nitty-Gritty
We understand the issues of drug use and related violence are not unique to San Francisco. Many cities across the United States of America face very similar issues. However Hyde Street Studios, a San Francisco landmark is unique, and it spawned music during critical periods of time during this country's history from the late 60's through the 90's with iconic artists like The Grateful Dead, Credence Clearwater Revival, WAR, Santana, Tupac Shakur, Digital Underground, Green Day, Cake, Train and more recently One Republic. Hyde Street Studios can be a beacon of hope for Tenderloin residents who wish to create change through music that inspires each other to not only notice the grit but to have grit and go beyond basic survival by becoming the change and the solution to this communities problems, one block at a time. 245 Hyde Street will be the epicenter of change, and we wish to document this.
Thank You

For your consideration and effort to raise up a community in the midst of political, economic and spiritual struggle through reflection on the power of music past, present and future.
Albert Lopez
Director
FOLLOWING GRADUATION FROM THE ACADEMY OF ART UNIVERSITY IN SAN FRANCISCO, ALBERT WENT ON TO WORK FOR ADVERTISING GIANT GOOBY, SILVERSTEIN & PARTNERS, PURSUED ON-SET WORK ON VARIOUS INDEPENDENT BAY AREA FEATURE FILMS AND TV SHOWS, SUCH AS "PARENTHOOD", BEFORE TRANSITIONING FULL TIME INTO POST PRODUCTION ON A FEW BIG BUDGET FILMS FOR WALT DISNEY MOTION PICTURES AND 1492 PICTURES.
A F T E R W O R K I N G O N S E V E R A L T E N T P O L E S U M M E R BLOCKBUSTERS, ALBERT'S OWN SHORT FILM, "LOVE HURTS," RECEIVED AWARDS IN NEW YORK CITY, LOS ANGELES AND OTHER FESTIVALS IN 2014. ALBERT WOULD MOVE TO LOS ANGELES THAT YEAR AND WORK FOR MULTIPLE NEW MEDIA COMPANIES INCLUDING DEFY MEDIA, AWESOMENESS TV AND LEGENDARY DIGITAL.
ALBERT CURRENTLY WORKS AS AN EDITOR FOR HALON ENTERTAINMENT, ONE OF THE TOP VISUALIZATION COMPANIES IN SANTA MONICA, CALIFORNIA.
John Montoya
Producer
WITH ROOTS IN DOCUMENTARY AND INDEPENDENT PRODUCTION, JOHN MONTOYA'S CONSIDERABLE FILMOGRAPHY MERGES ARTFUL STORY-CRAFT WITH INFORMATIVE PURPOSE, AVAILING FILM'S UNIQUE ABILITY TO CAPTURE IMAGINATION THROUGH PICTURE AND SOUND.
AFTER EARNING A BACHELOR'S OF SCIENCE IN CRIMINOLOGY, JOHN ATTENDED FILM SCHOOL AT CITY COLLEGE OF SAN FRANCISCO. HE THEN WORKED WITH PALO ALTO BASED PRODUCERS CHARLOTTE BEYERS AND HER HUSBAND BOB, DIRECTOR OF STANFORD NEWS SERVICE. JOHN DIRECTED THE AWARD WINNING DOCUMENTARY "OUR OWN ROAD" FOR PUBLIC TELEVISION WHICH IS NOW IN COLLECTION AT THE ACADEMY FILM ARCHIVE.
JOHN CONTINUES TO PRODUCE DOCUMENTARY AND NARRATIVE BASED PROJECTS FOR HIS COMPANY TELLING  ISIONS UNLIMITED. HIS PROJECTS HAVE BEEN RELEASED IN ARTHOUSE THEATERS, BROADCAST ON CINEMAX, STARZ, BRAVO, KQED, KCET, NHK AND STREAMED ON NETFLIX, AMAZON PRIME AND SOFY TV.
Bradley Reeves
Writer/Producer
FOR MORE THAN TWENTY YEARS BRADLEY HAS BEEN PART OF THE SAN FRANCISCO MUSIC LANDSCAPE AS A PERFORMER AND MUSIC PROMOTER.
ASIDE FROM MUSIC BRADLEY HAS BEEN ACTIVE IN COMMUNITY BUILDING EFFORTS AND ACTIVISM. HE HAS WORKED ON PROGRESSIVE POLITICAL CAMPAIGNS AND WITH THE LOCAL EDUCATORS' UNION.
BRADLEY IS THE HEARTBEAT OF NOIR CAL PRODUCTIONS AND IS FOCUSED ON CONNECTING PERFORMERS AND VENUES IN ORDER TO REVIVE SAN FRANCISCO'S LIVE MUSIC SCENE.
Chris Mcgrew
writer/Producer
THIRTY YEARS OF PLAYING IN BANDS IN SAN FRANCISCO
HAS LED CHRIS TO HIS CURRENT ROLE AS CO-OWNER
AND PRODUCER AT WALLY'S HYDEOUT, AKA HYDE STREET
STUDIO C.
BEFORE COMING TO HYDE STREET, CHRIS WORKED AT
FIRST GENERATION IN AUDIO POST PRODUCTION ON
SEVERAL TV SHOWS AND COMMERCIALS. HE ALSO DID
THE SOUND DESIGN AND SCORE FOR 'LOVE HURTS' AN
AWARD WINNING SHORT FILM DIRECTED BY ALBERT
LOPEZ.
CHRIS IS ALSO THE HEAD ENGINEER AT THE BLACK CAT
LOUNGE, MIXING SHOWS FOR GRAMMY WINNING ARTISTS
LIKE KEYON HARROLD, MOBETTA BROWN, TALIB KWELI,
AND RENEE NEUVILLE. WHETHER HE'S BEHIND THE
DRUMS OR THE MIXING BOARD, HE IS SERVING THE MUSIC.
Moving forward
Tue. September 6, 8:27 AM PDT
Our sincerest thanks to those who took the time and donated.
Though this crowdfunding was not successful we will continue and move forward.
If my phone meetings go well today, we will be a stronger team with sufficient funding for our program.
Gratefully yours,
John Montoya
Thank you all for participating!!!
Sun. September 4, 8:51 AM PDT
This is my latest FB post and general message going out.
""WE BUILT THIS CITY!!!"
Please consider supporting Bradley Reeves and this project. Brad asked me at the beginning of the summer to help him with a documentary project on Hyde Street Studios. I suggested if he could get access I would help him. Brad has always been willing to help on many of my creative projects. He wrote the lyrics used in the credits in the video piece included (music by Billy Raphael, brother of Patricia Raphael Garcia).
I've had success with documentary projects in the past and I've been part of San Francisco documentary history with "Live Nude Girls Unite!"
A project about Wally Heider Studios and Hyde Street Studios is another such effort that will cover decades of San Francisco History. It is very ambitious and something I am unable to do without a strong team. Bradley has done a great deal of research and Hyde Street Studios (past and present) is really just the gateway to other potential stories in Brad's mind.
Unfortunately, Brad has been mostly unable to help push this crowdfunding campaign along due to some serious health issues and days ago had major surgery.
This is not a sob story - life is painful to a lot of people. Art is the best way I've found to cope - my Burden of Creativity.
And like many of my friends and SF/Bay Area friends and colleagues, Brad is part of the creative fabric of San Francisco and is one of the artists like myself, Albert Lopez and Chris McGrew and Roger Gardner that have helped build the ongoing creative scene.
Please help us reach our meager goal of $5000 so that we can push along this wonderful story.
#SanFranciscoMusicHistory#SanFranciscoDocumentary#WallyHeiderStudios#HydeStreetStudios#SanFranciscoMusic#BurdenOfCreativity#TellingVisionsUnlimited#WeBuiltThisCity
Time is running out - PLEASE, talk about this, donate, share. I will do what I can for Brad, San Francisco and all the creative artists that continue to add the flavor and spice to such an amazing City and creative scene.
Matching Donor!!!
Mon. August 29, 9:22 AM PDT
We need $1472 × 2 (=$2944) to meet our minimum goal ($5000) to receive any funds. I whole-heartedly thank those who've pledged. A friend has offered $1472 to match $1472 in donations, IF the "crowd" can pledge this before the campaign ends. Either way the show will go on.
Facebook Live at Hyde Street Studios!!!
Thu. August 25, 6:13 PM PDT
Tomorrow (Friday, August 26 2022) at 11:30am PDT.
Please connect with (one of) us on FB for this virtual tour and Q&A.
Facebook Live w/Susie Foot
Tue. August 23, 4:29 PM PDT
And her husband Jimmy!!!
We will broadcast live from Hyde Street Studios.
We will be announcing the date on FB soon and inviting via DMs.
Tune in and hear stories of the San Francisco Music Magic, or maybe ask a question.
Thank you all for the recent contributions.
Sincerely,
John
In Person Tours now Added!!!
Fri. August 19, 9:25 PM PDT
In addition to lowering our donation level. We can accommodate in-person visits and tours to the local San Francisco Bay Area contributors. You will see the remarkable music history on these legendary walls. Be sure to bring your camera!!!
50th Year Anniversary After Party
Fri. August 12, 5:06 AM PDT
New Incentive to join Hyde Street Artists and Producers at the Private After Party.  Only $500 for two passes. There will be magic in the air.
Day 4
Thu. August 11, 9:46 AM PDT
Activity has picked up. I know the DMs and phone calls are helping. We've got verbal commitments more monetary support is coming. We received our first $400 VIP donation. The party and Jam Session should be fun. Imagine hanging out within the walls of such an historic recording studio. Too many gold and platinum records hanging on the walls - including a new one presented to the studio back in January 2022.
Thank you for those who have supported and if you've not given. Please consider our worthy story.
Day 3
Wed. August 10, 6:29 AM PDT
We are off to a slow start, however we believe in our project and the impact art can have on a community. 245 Hyde Street is one such place poised to make a difference. Thanks for those who have given. If you haven't please consider a donation of $5 or $10 or $10 thousand, whatever amount you'd like. Thanks!!!
Official Day 1
Mon. August 8, 1:18 PM PDT
We had our soft launch with close allies to our team. I, John, had a great phone meeting with Suga T (of the Click) and confirmed our goal of empowering new women hip hop artists through Wally's Hyde Out and our overall effort to raise awareness of music and the Tenderloin community.
See ORIGINAL Sizzle Reel Here
Sat. August 6, 10:28 PM PDT
See the original Sizzle Reel @ Coming Soon | Telling Visions Unlimited
Incentives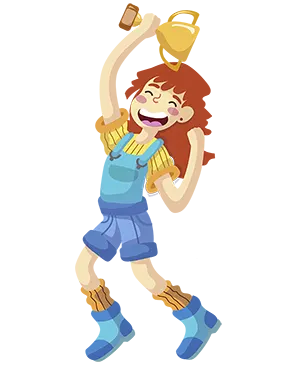 Hyde Street Studio Images - Be a Virtual Visitor!!!
($1+)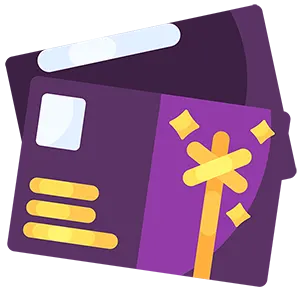 One digital image (your choice) of a gold or platinum record or album cover currently hanging on the walls at Hyde Street Studios.
Hyde Street Studio Images - Be a Virtual Fly on The Wall with:
($10+)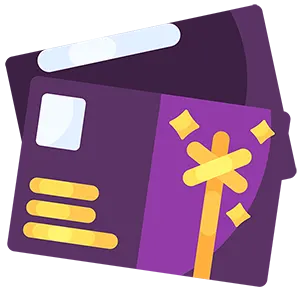 One digital behind the scene image (of your choice) from the behind the scene stills (previous or future). Plus the previous incentive.
Hyde Street Studio - Be a Virtual Visitor and Virtual Fly on The
($25+)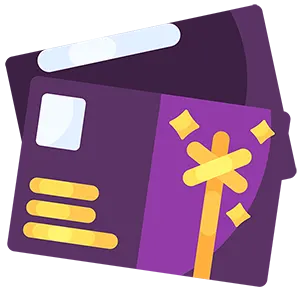 Your choice of three digital images of Hyde Street walls (Gold/Platinum records or album covers) AND three digital images of behind the scenes stills.
Be a Virtual Studio Guest Level I
($50+)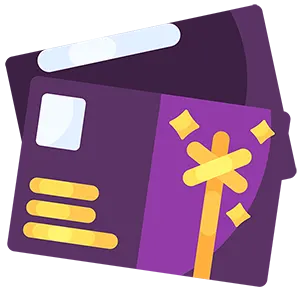 Your choice of four digital images of Hyde Street walls (Gold/Platinum records or album covers) and four digital behind the scene stills.
Be a Virtual Production Assistant Level I
($75+)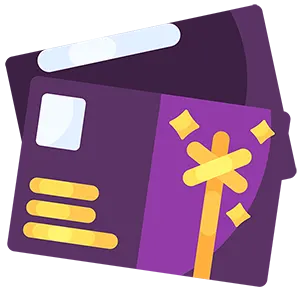 Your choice of 5 digital images of Hyde Street walls (Gold/Platinum records or album covers) plus 5 digital behind the scene production stills.
Be a Virtual Studio Guest Level II
($100+)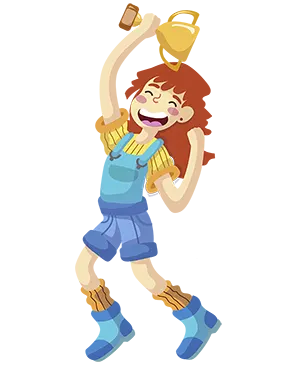 A 15 minute Virtual Tour of Hyde Street Studios and Wally's Hyde Out recording rooms. Plus the $75 incentive.
Virtual or In-Person Tour of Hyde Street Studios
($200+)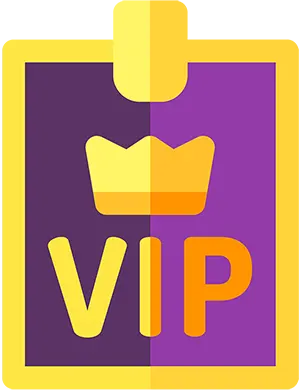 A 20 minute Virtual Tour (or if you're in SF an in-person tour) to the studio during a future production. Plus the $75 incentive. *Bring your camera!*
Studio VIP Party & JAM!!!
($400+)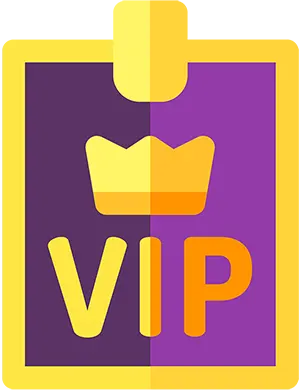 You & 1 one guest are invited to attend a VIP Party and Jam session at Hyde Street Studios with a Special Musical Guest. *Transportation not included.
50 Year Anniversary After Party
($500+)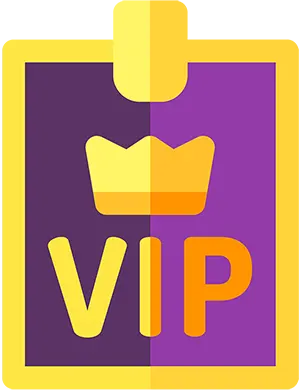 Invitations and passes for you and one guest to the Hyde Street Studio's 50 Year Anniversary After Party (October 1st). *Transportation Not Included*
Own a Hyde Street Documentary NFT
($700+)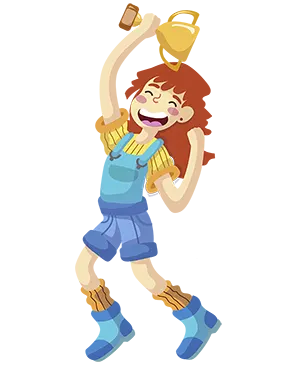 NFTs created from transformative images of projected Wally Heider/Hyde Street recording artists onto Hyde Street Studio walls and surfaces.
Own TWO Hyde Street Documentary NFTs
($1250+)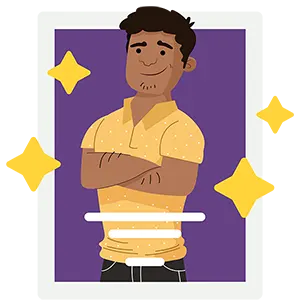 Own one NFT created from transformative images of projected Wally Heider/Hyde Street recording artists onto Hyde Street walls & one Video Clip NFT.
Own an NFT of the original Hyde Street Documentary Sizzle reel.
($5000+)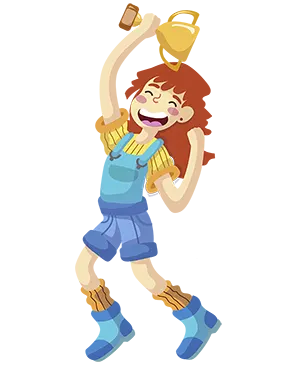 An NFT created from the original Hyde Street Studios Project Sizzle Reel. (not the pitch video (Though one could be created from that if you prefer.)


Thank you for reading. Thank you for your support. Thank you for caring.
Thank You!