The Crossroad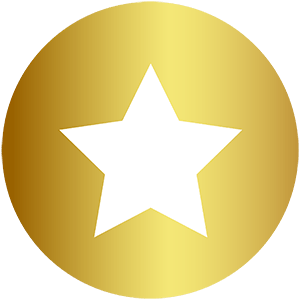 This campaign has ended. It raised $5,400, reaching its minimum goal.
Nikki Bailey is an inspo-edu-tainer as she is a lover all things inspirational, educational and entertainical. Her mission is to create stories that reflect the lives and spiritual experiences of diverse women and improve representation in Hollywood
The Crossroad
Film
Logline

A distraught expectant mother goes to the crossroads to save her unborn daughter's life. The man she meets there fulfills her wish, but years later, her daughter must decide if the price her mother paid was too high.
Synopsis

Helen, an expected mother, goes to the crossroad and makes a deal with the entity she meets there. She sacrifices her soul to save the life of her child.
Years later, dying as a consequence of the deal she made, her daughter, Melaina (now pregnant with her own miracle baby), returns to the crossroad to bargain for Helen's life.
Given 24 hours to decide the fate of her soul, Melaina must decide if the cost of saving her mother is something she's willing and able to pay.
Funding

Film is a powerful way to sprend our message to the community ; however. It's also an expensive one. We need to pay things like talent, crew, equiptment, permits , meals, transportation etc. Every little bit counts and we want to thank each you for your believing in our project. Your contribution is very important to us!
Additional Information
Nikki is making this film as part of the Women of Color Filmmakers's Lab. The lab is designed to help women of color filmmakers elevate in all aspects of their craft from developing an initial concept to completing post-production as writer/director on an original short film. In this lab, participants work on cinematic film development and focus on screenwriting, directing, mentorship and delivery. And, in Nikki's case, she'll also be acting in the film.
The Nitty-Gritty
Though the lab does not provide funding for the films, the filmmakers are provided with classes in screenwriting, editing, directing actors, special effects/animation, composing/scoring, and cinematography, among others, taught by industry leaders to prepare them for their filmmaking journey. Each participant works with mentors during the lab to aid in both pre and post-production planning as well as can schedule individual consultations with the chairs of the lab.
Thank You

Thank you in advance for your generous donation in any amount! It all goes to help create art and support an up and coming filmmaker on her journey!
Nikki Bailey
Writer/Director
Nikki Bailey is a Writer, Published Author, Emmy Nominated Producer, Actor, Comedian and Podcast Host/Producer. She was nominated for two Emmy awards for her work as a producer on PBS specials and went on to work on and write for other television productions including: Labor and Delivery (TLC), WomenDocs (Lifetime) and This Far By Faith: African-American Spiritual Journeys (PBS).
Nikki describes herself as an inspo-edu-tainer as she is a lover all things inspirational, educational and entertainical. After obtaining a BA in communications and two Emmy nomination as a producer, Nikki switched gears and earned a Master of Divinity degree concentrating in Worship in the Arts & Womanist Ethics. From there, she went on to work in the non-profit sector for several years. After relocating, Nikki took a temporary administrative position with a corporate training company that led to a 10-year career as a corporate trainer, facilitator, and coach. Now, refocused on her television and film career, Nikki brings a wide range of skills, talents, and experiences to the entertainment industry. As a writer and performer, Nikki draws on her background to create characters that are like her – funny, quirky, soul-filled and authentic.
Nikki is the author of Soul Smarts for Day Starts: 31 Days of Creative Inspiration and Activities. Her article, "Girl! I Am So Over Church!" is featured in the book, Faithfully Feminist: Jewish, Christian, and Muslim Feminists on Why We Stay. She was a featured comedian for Loni Love's "Laugh Off" on BET's The Real and appeared in David Krumholtz's IFC show, Gigi Does It. Nikki also played a supporting role in the short film, Missed Connections, starring Pose actress and trans activist, Angelica Ross. Nikki is the creator of Fatch Comedy: The Fat Sketch Show which features a cast of fat and fabulous funny ladies who've sold out shows at UCB in Los Angeles and San Francisco SketchFest.
She has taught classes on creativity, expressive arts, media production & literacy, world religions, the bible and spirituality in churches, religious non-profits, and arts programs in NYC & Philadelphia public schools. Nikki is a certified YogaDance teacher and a Center of Spiritual Light certified spirituality coach. She has worked as a business writer, corporate coach & trainer for more than 12 years. Nikki was honored to have been chosen for the 2021 RespectAbility Summer 2021 Lab for Entertainment Professionals.
Called to be of service to The Other, Nikki is the producer and host of a video podcast called Fun, Faith, & F*ckery. The show is a place for seekers, questioners, believers, and bellyachers to explore ways to get more pray, play and slay into their lives. Featuring topics ranging from world religions to new age spirituality, pop-culture and current events, social justice and comedy, Fun, Faith, & Fuckery is a podcast full of spit takes, sacredness and Sparkle.
World Premiere of The Crossroad
Thu. July 7, 12:45 PM PDT
Wanna see the film YOU helped me create? The film lab is hosting our Summer Film Challenge on July 23rd at 4 pm PT in Pasadena, CA at Memorial Park. It's sort of our own little film festival. And you can also watch it virtually!
To register for the in-person or virtual event, please visit: https://www.womenofcolorfilmmakers.com/summer-film-challenge-registration.
Thank you again for supporting my project! I look forward to showing you the film!
GOAL ACHIEVED! THANK YOU!
Fri. June 17, 11:55 AM PDT
Hello!
We reached our fundraising goal and surpassed it! Thank you so much for your contributions! Stay tuned for more information about the film's premiere and when you will receive your incentives (if you selected one).
Thank you again for your support!
Best,
Nikki Bailey
Help Us with Post Production!
Fri. June 10, 12:37 PM PDT
I'm so excited to share that we've reached our stretch goal! But that doesn't mean this is over. We have 6 days left to raise an additional $1000 to cover the cost of post-production and festival submissions. Please keep sharing this campaign and contribute whatever you can. Thank you so much for your support! It means the world!!!
We've Reached Our Goal!
Fri. May 20, 12:56 PM PDT
We did it! We reached our fundraising goal with 26 days left!!! Thank you!!!!! We're not done yet. You can still help us reach our stretch goal which will help fund finishing costs and taking the film out on the festival circuit. YES!!!!
Thank you so much for your contribution. If you want to help just a little bit more, I encourage you to share this fundraising campaign with three people in your life. Every little bit helps and I am eternally grateful for your support!
This is my THANK YOU SO MUCH face!!!
WE'VE REACHED OUR FIRST GOAL!
Tue. May 17, 4:04 PM PDT
Minimum Goal Unlocked! Help us get across the finish line!
Incentives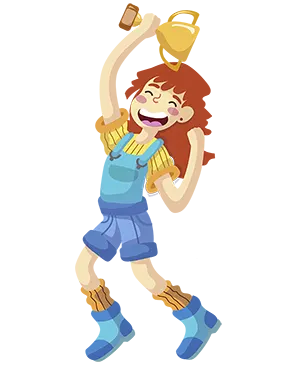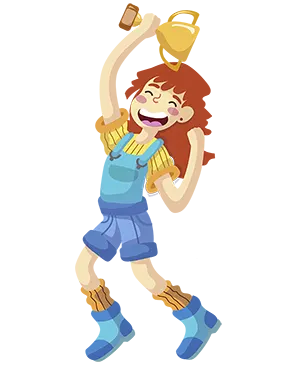 Every dollar counts and I appreciate your support!
Social Media Shout Out
($25+)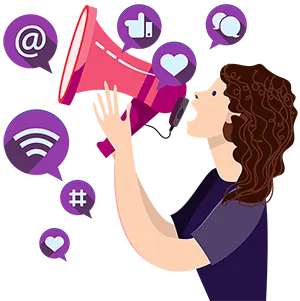 Special shout out on Instagram and Facebook!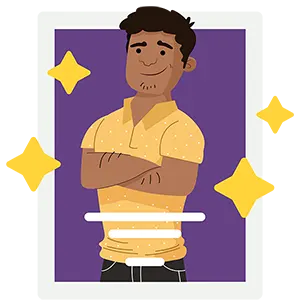 Receive a digital copy of the final film poster!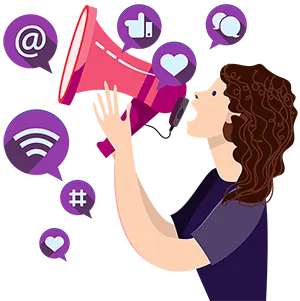 Get a personal shout out in a TikTok thank you video just for you!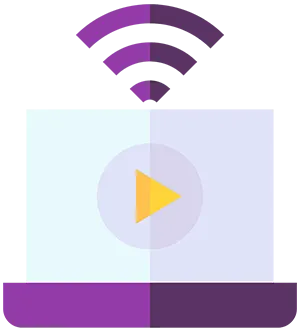 Get a private link to the rough cut of the film plus all of the other incentives up to this level!!
Special Thank You in the Credits
($500+)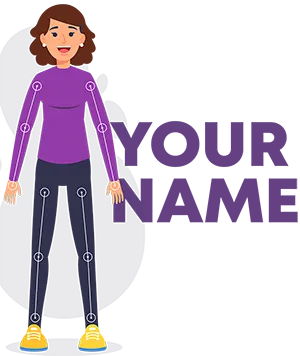 Your name will be listed with a special thank you in the closing credits of film plus all of the other incentives up to this level!
Executive Producer
($1000+)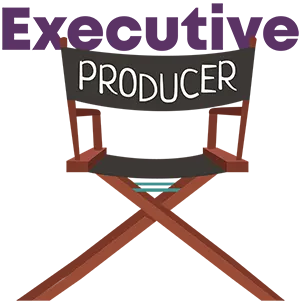 Executive producer credit on IMDB plus all of the other incentives!


Thank you for reading. Thank you for your support. Thank you for caring.
Thank You!